Bacon and Egg Cups make a delicious, hearty breakfast perfect for serving at a brunch or special occasion.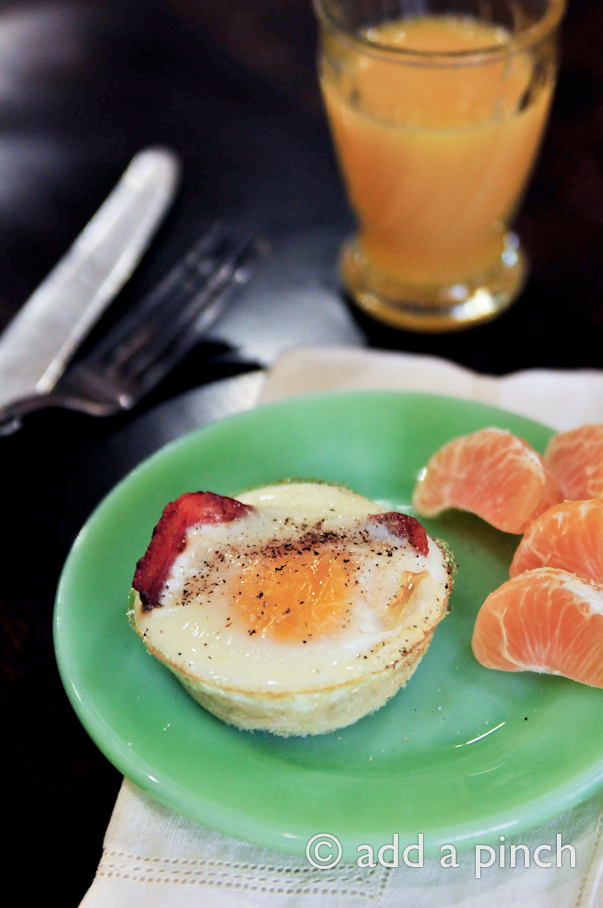 Y'all probably already know by now how much my family loves eggs. I use plenty of them each week in preparing various savory and sweet recipes, not to mention breakfast. They are definitely a staple ingredient in my kitchen!
We've also had chickens since Little Buddy volunteered to bring home the baby chicks his class hatched when he was in kindergarten. Always up for a new experience, we happily agreed and welcomed chickens into our family.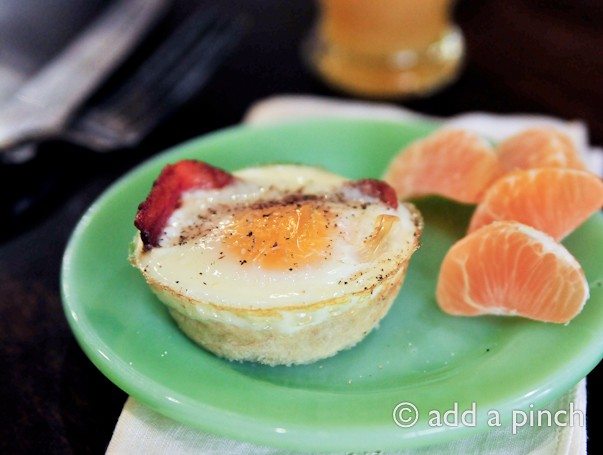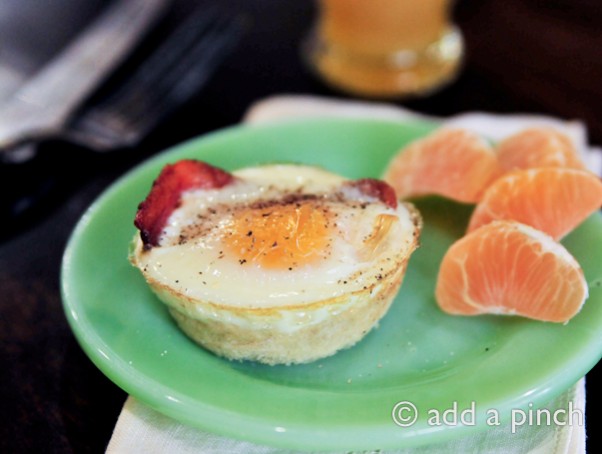 These bacon and egg cups are so easy to prepare and make such an impressive dish for your family's breakfast. In less than 30 minutes, you've prepared a full breakfast that you know will give your family the protein and energy they need to start their day off right.
While my recipe includes the classic ingredients of bacon, eggs, and bread, you can easily add in some of your favorite herbs and or cheeses to add even more flavor to this dish. Customize them for each person based on their favorites. Why not add a little shredded cheddar or some leftover spinach from supper? You could even serve along with a salad for a light lunch or supper.
Here's how I make my Bacon and Egg Cups recipe. I hope you love them!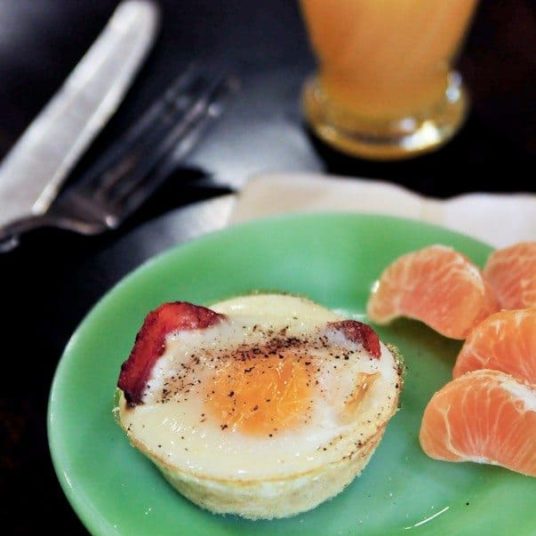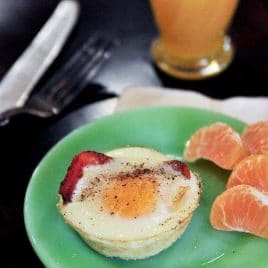 Bacon and Egg Cups Recipe
Bacon and Egg Cups make a delicious, hearty breakfast perfect for serving at a brunch or special occasion. Get this delicious bacon and egg cups recipe!
Ingredients
non-stick cooking spray

6

slices

white or whole-wheat sandwich bread

6

slices

bacon

6

large eggs

salt and pepper
Instructions
Preheat oven to 375 degrees.

Lightly spray 6 muffin cups in a standard muffin pan. Cut bread slices with large round cookie cutter. Press one bread circle into each of the muffin cups until lightly flattened.

Cook bacon slices in a skillet over medium heat, until they are almost crisp, about 4 minutes.

Place 1 bacon slice in each bread cup in each of the muffin cups.

Crack an egg into each of the bread cups.

Bake until egg whites set, about 15 to 20 minutes. Run a knife around cups to loosen bacon and egg cups for easy removal from muffin pan.

Season with salt and pepper.

Serve immediately.
Enjoy!
Robyn xo