Bacon S'mores Recipe
Happy Saturday! I went there. Last weekend, we were camping at the lake, playing out on the water all day long and coming back to the RV starving for something to eat. Miraculously, as we were preparing to make our traditional s'mores one evening, I remembered the leftover bacon from earlier in morning.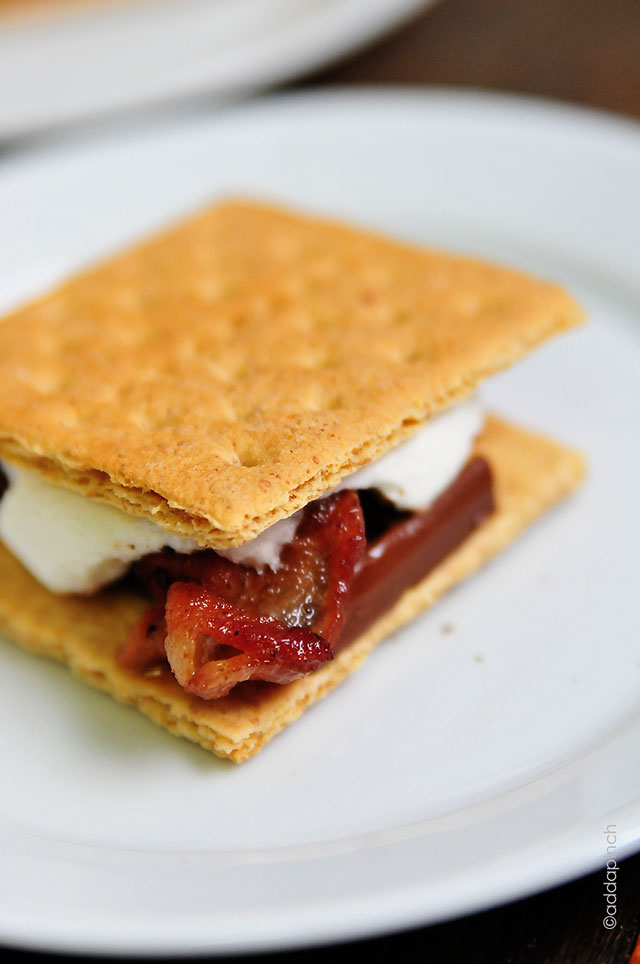 Yes, it is possible to have leftover bacon. Sometimes.
So, in a moment of rash carelessness or divine inspiration (whichever way you want to view it), I threw a piece of the bacon onto the graham cracker with my chocolate and toasted marshmallow.
Everyone looked at me funny, laughing and then their faces made visible changes as their thoughts quickly changed from, "oh my gosh, she's crazy!" to "why didn't I do that!"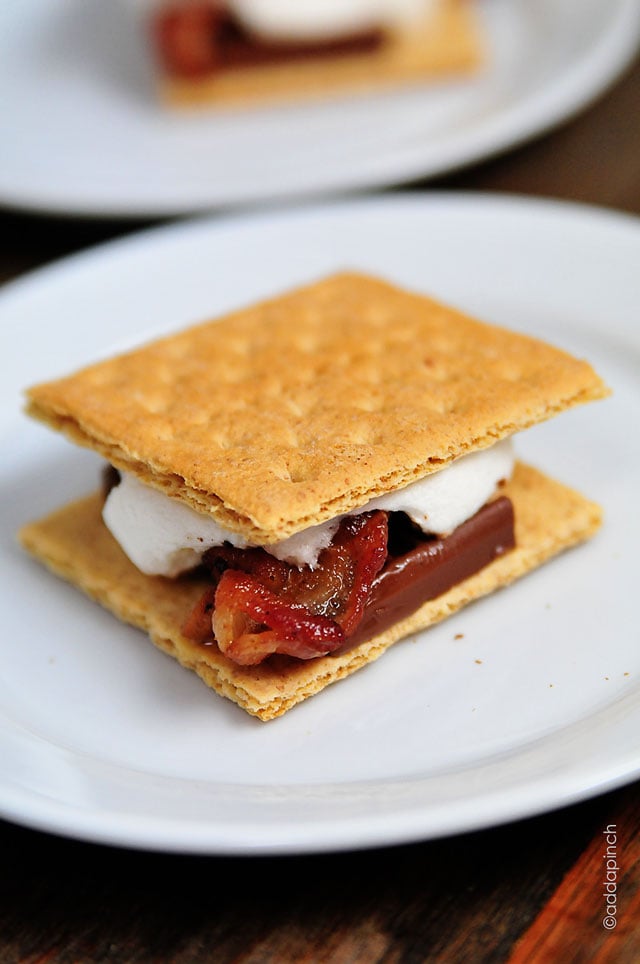 I will tell you that these bacon s'mores aren't over the top with bacon flavor. At least I didn't think so. They just lend the smokey, saltiness to the sweetness of the chocolate and toasted marshmallow.
And make it perfection in my mind.
So, before you think I'm a total looney bird, save a piece of bacon from your morning breakfast next time and toss it on a s'more. Just give it a try.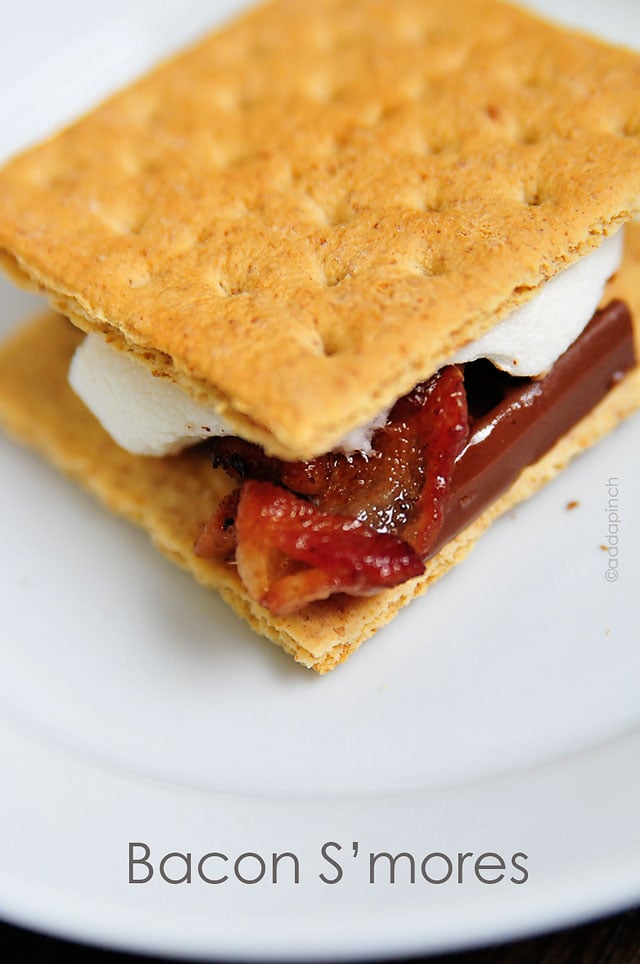 Here's my "recipe" for bacon s'mores. Don't knock it til you try it!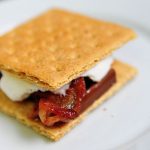 Print Recipe
Bacon S'mores Recipe
Bacon S'mores are a bacon lover's twist on the classic summertime s'mores treat! Get this fun Bacon S'mores recipe to up the ante at your next cookout!
Prep Time1 min
Cook Time1 min
Total Time2 mins
Servings: 1
Ingredients
2 graham crackers
2 pieces chocolate bar
1 piece cooked bacon
1 large toasted marshmallow
Instructions
Assemble basic s'more of placing chocolate bar onto one graham cracker. The add a piece of cooked bacon and top with a toasted marshmallow and second graham cracker.
Happy S'more eating!!!
Robyn xo