Jump to Recipe • Print Recipe
Brownies. Dear mercy me, I love them dearly. So when Little Buddy declared his love for all things Nutella recently, I knew I had to spring these Nutella Brownies on him. Well, actually, they are my favorite fudge brownies recipe with Nutella swirled throughout.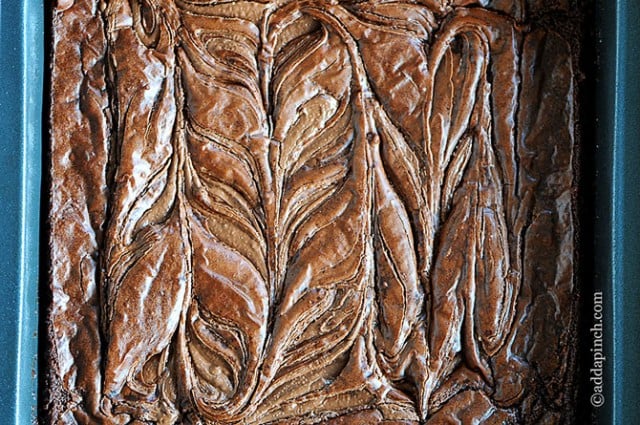 And they are amazing.
I'm not sure if it is a good thing that they are so easy to make or not, but… if you are looking for a delicious snack or dessert to make in a jiffy that everyone will rave over – this might be your ticket.
Lunch box treats, afternoon snacks, or even thinking ahead for tailgating season that is just around the corner.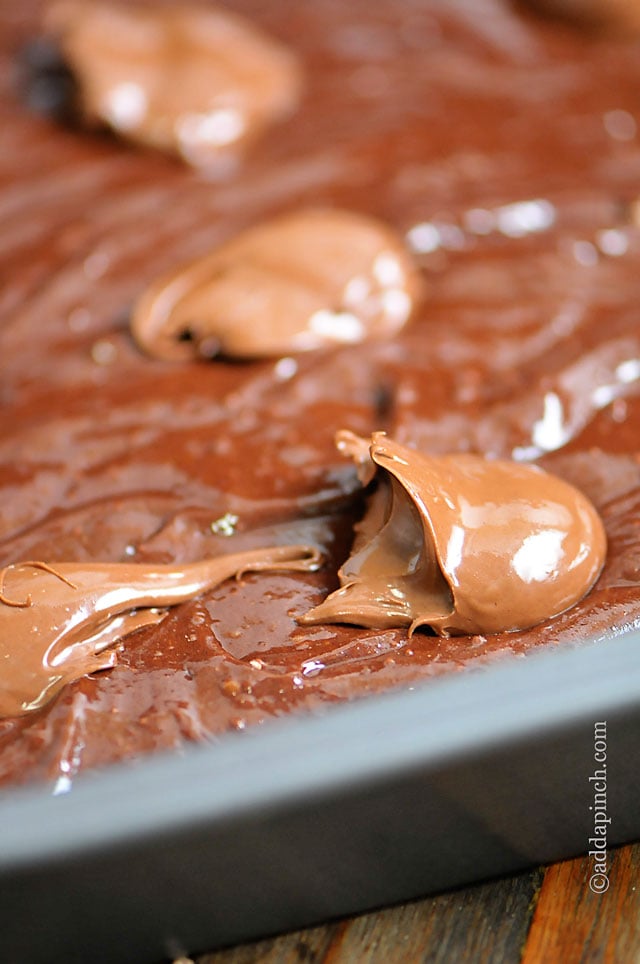 While I used my favorite fudge brownie recipe as the base for this recipe, you could easily use whatever brownie recipe you prefer or even your favorite brownies from a box if you are in a hurry. They should work great, too.
Then, just add the dollops of Nutella into the batter once it was poured into the brownie pan, give it a swirl with a knife or skewer and bake.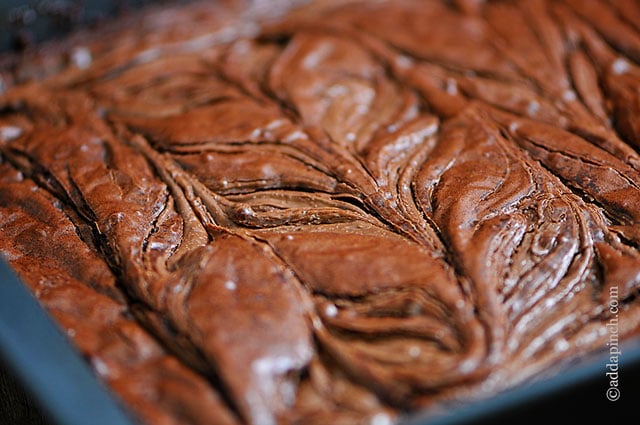 In fact, they may just be a little bit too easy, if you know what I mean.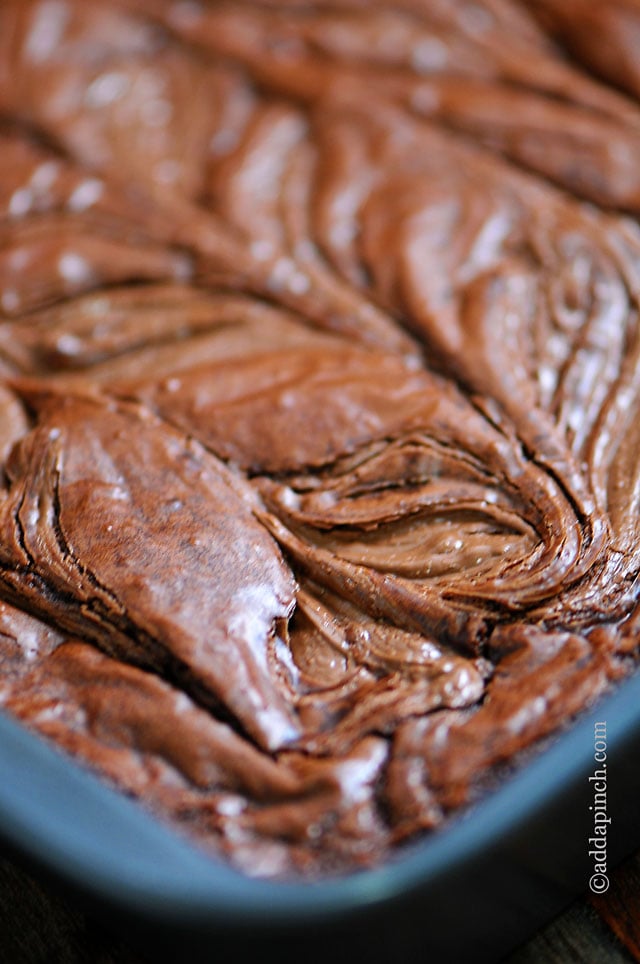 Thankfully, Little Buddy had Scouts tonight, so I packed these babies up and sent them on their merry way so all of the Scouts could enjoy them. My brownie loving side isn't speaking to me for a while.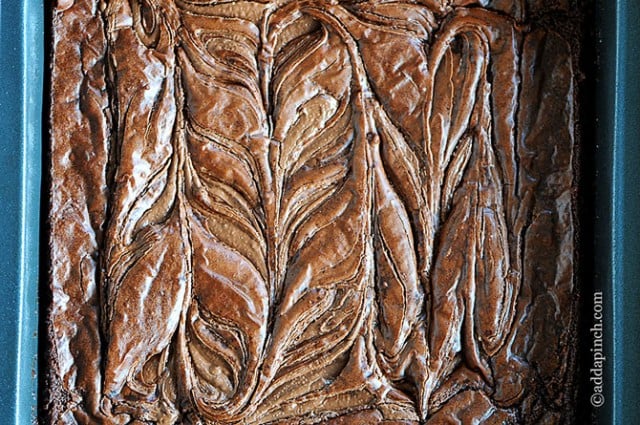 Here's my Brownies with Nutella Swirl Recipe.

Brownies with Nutella Swirl Recipe
Brownies with Nutella Swirl make a perfect, decadent brownie. This brownie recipe is an update of the classic and perfect for the chocolate and nutella lover.
Author:
Robyn Stone | Add a Pinch
Instructions
Preheat oven to 350º F. Spray 9x13 pan with nonstick baking spray and set aside.
Mix together Fudge Brownie recipe as instructed. Spread into baking pan.
Add dollops of Nutella on top of brownie batter at even intervals, in about 3 rows of 4.
Use a knife or skewer to drag through the brownie batter, pulling through the Nutella dollops to "swirl" them throughout the brownie batter.
Bake brownies as instructed. Allow to cool completely before slicing.
Store in an airtight container.
Enjoy!
Robyn xo