Cheddar Jalapeno Cornbread Muffins. It takes longer to type the name than to eat one. Promise.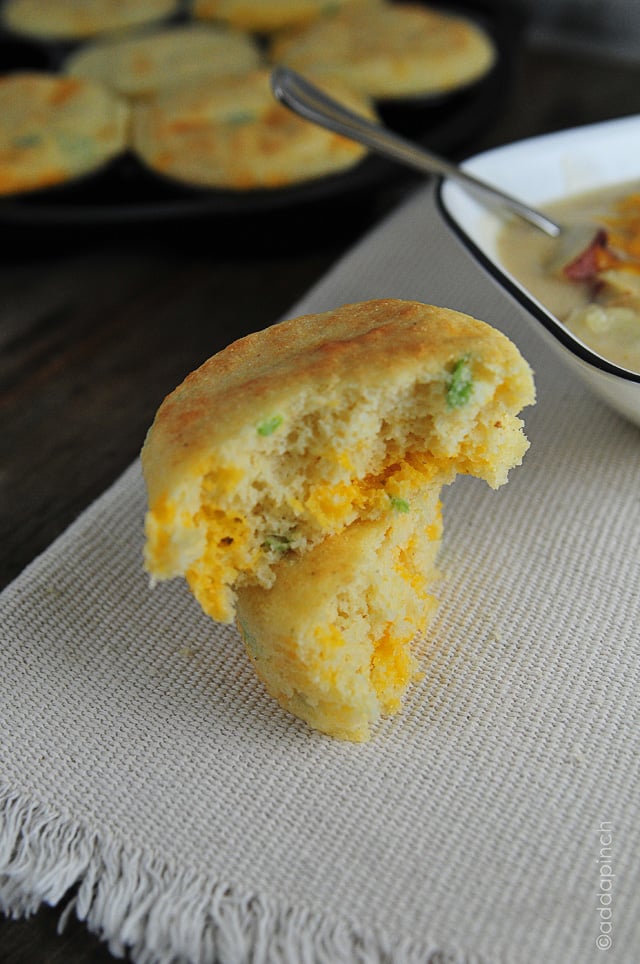 I grew up with cornbread or biscuits on the table for supper just about every single night. That is probably where my addiction to bread originated, if the truth be known. I always loved to watch Mama as she flipped her skillet over a plate, leaving a perfect, crispy cake of cornbread that she then slice into wedges.
Sometimes, she'd add items to her cornbread, but usually, she made the classic, delicious cornbread recipe that is just hard to beat.
The other night, after a day full of coughing and just feeling cruddy from allergies, I was craving soup like nobody's business. Thick, rich, creamy soup that would make everything feel better, I felt sure. But, to go with it, I wanted these spicy, warm cornbread muffins and absolutely wouldn't settle for anything less.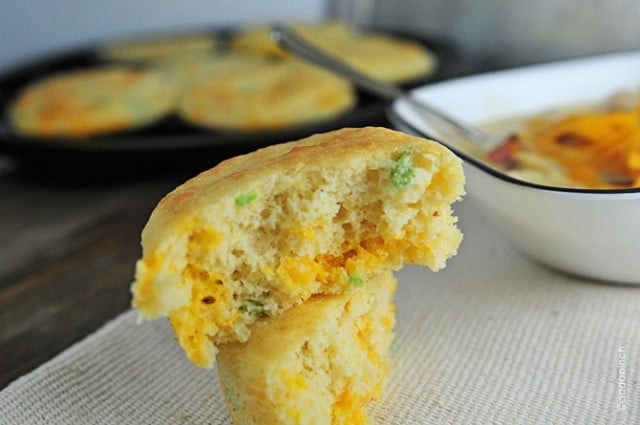 And boy did they do the trick!
Here's my recipe for Cheddar Jalapeno Cornbread Muffins. You can enjoy them even when you don't feel cruddy!
Cheddar Jalapeno Cornbread Muffins Recipe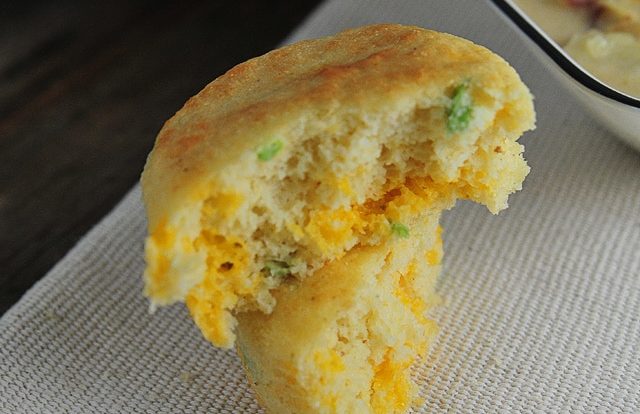 Cheddar Jalapeno Cornbread Muffins come together quickly and go perfectly with soups, stews, and salads!
Ingredients
vegetable shortening

2

cups

cornmeal

1

cup

self-rising flour

2

large

eggs

2

cups

buttermilk

1

cup

cheddar cheese

grated

1

medium

jalapeno

deseeded and diced finely
Instructions
Preheat oven to 425 degrees.

Coat muffin tins or skillet with vegetable shortening.

Mix together all ingredients and pour into coated muffin tin or skillet.

Bake about 10-15 minutes until bread has risen and center springs to the touch.
Enjoy!
Robyn xoxo