This chicken salad wrap is simple to make and so easy to enjoy! Perfect as a handy lunch or light supper, this chicken salad wrap recipe will become a favorite!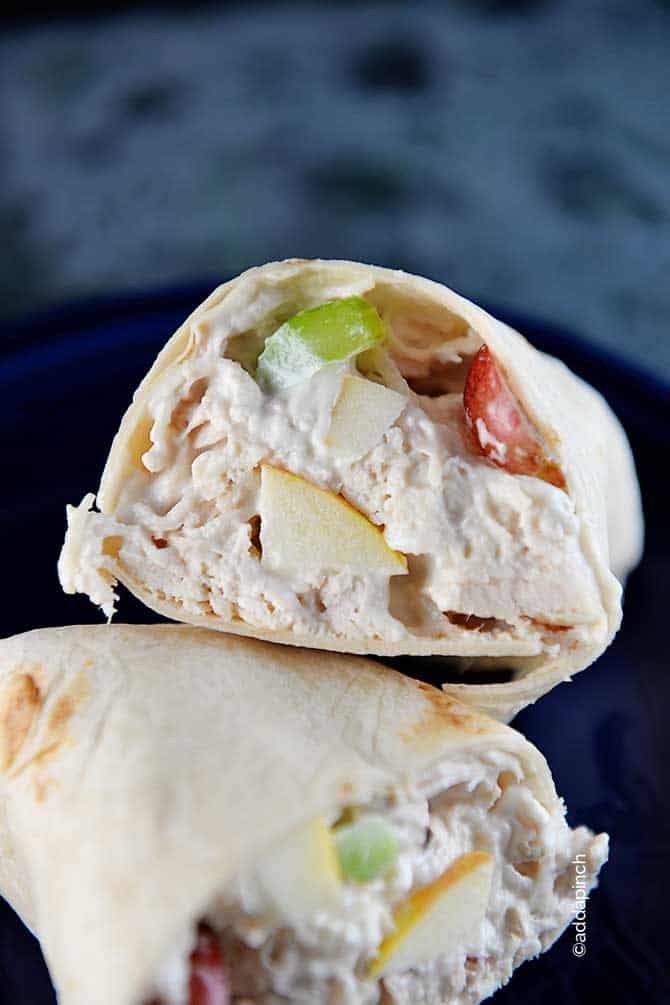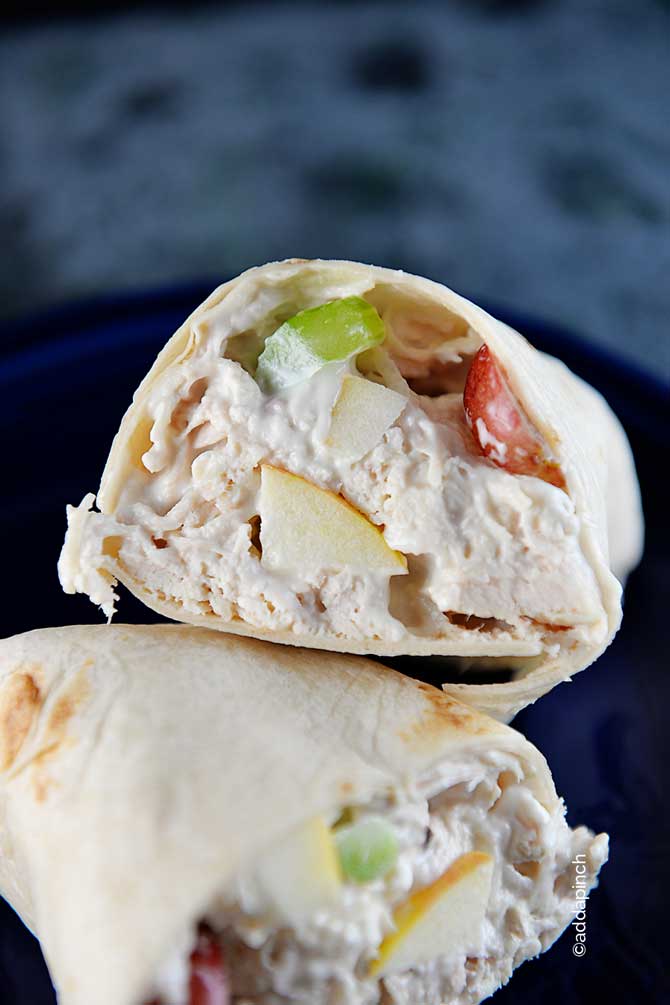 For the last couple of weekends, we've been going to the lake to try and soak up the last little bits of summer that we can. We know that school schedules and fall activities will soon take priority for our weekends and so we're being intentional about being at the lake as much as possible. It could also be that my mind is rebelling against the summer having passed so quickly. I know it sounds cliche, but it really does seem to just go by faster and faster the older our son becomes.
We realized the other day that we have six more years before he'll head off to college and with that, I wonder will he go straight from college to an apartment of his own when he has his first job out of school or will I be lucky enough to have him move back home, even for a while, once he's completed college. All of this is most likely coming to the forefront of my mind as my brother-in-law and sister-in-law, as well as numerous friends, are taking their children to college this month. It seems a bit surreal that my sweet nephew Wesley, who it just seems like yesterday was just learning to walk, is now off on this wonderful adventure called college!
I know he'll do wonderfully and have the best time in his college career, but his going has made me realize that our turn of packing Rubbermaid tubs and learning all about move-in-day will be here long before I'm ready! So, you can find me relishing in every second of the sun with my family as we make summer stretch just a wee bit longer.
One of my son's favorite things to do while we're at the lake, besides being in the water from sun up to sun down, is to visit a local restaurant that is also a gas station / convenience store / marina. While I agree their food is delicious, I think he enjoys just visiting there to what's going on in the local town. He always orders the same thing, a cheeseburger, while my husband and I like to try their specials and various things on their menu. The other day, I saw a new item on their menu and couldn't wait to give it a try. It was a chicken salad wrap. With one bite, I've been a bit obsessed with it and have made it time and again at home. It's definitely a keeper!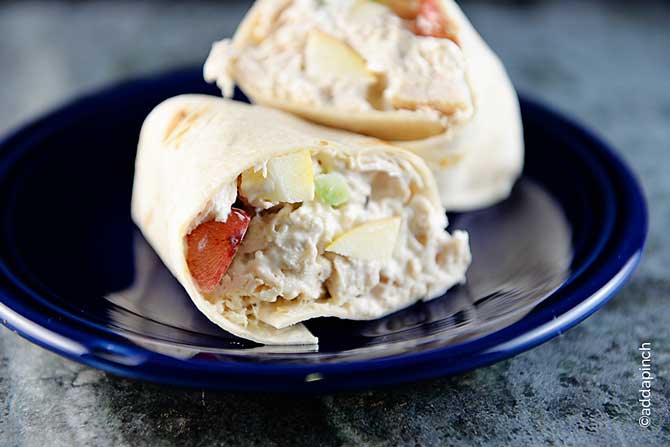 I finally found the way that I enjoy it best, but of course you can customize to your own liking. I decided that I prefer my chicken salad with grapes recipe. I've used a flour tortilla as well as spinach and both tasted delicious.
It's great for an on the go lunch or a light supper!
Here's my Chicken Salad Wrap recipe. I think you'll love it!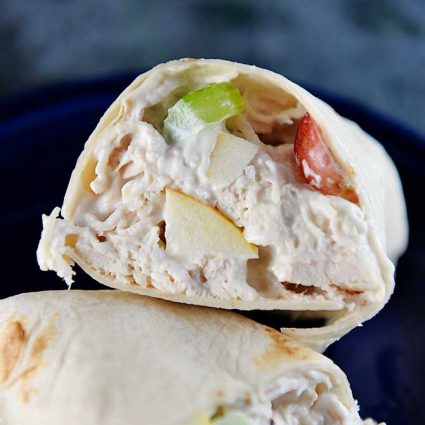 Chicken Salad Wrap Recipe
This chicken salad wrap is simple to make and so easy to enjoy! Perfect as a handy lunch or light supper, this chicken salad wrap recipe will become a favorite!
Instructions
Place about 1/2 – 1 cup of chicken salad in the center of one side of the torilla. Fold sides over the chicken salad as well as the edge closest to you. Begin to roll the tortilla, keeping the tortilla taunt around the chicken salad. Slice wrap in half and serve.
Nutrition
Calories:
489
kcal
|
Carbohydrates:
40
g
|
Protein:
56
g
|
Fat:
11
g
|
Saturated Fat:
1
g
|
Cholesterol:
8
mg
|
Sodium:
672
mg
|
Potassium:
43
mg
|
Fiber:
4
g
|
Sugar:
65
g
|
Iron:
1
mg
Nutrition information is automatically calculated, so should only be used as an approximation.
Enjoy!
Robyn xo