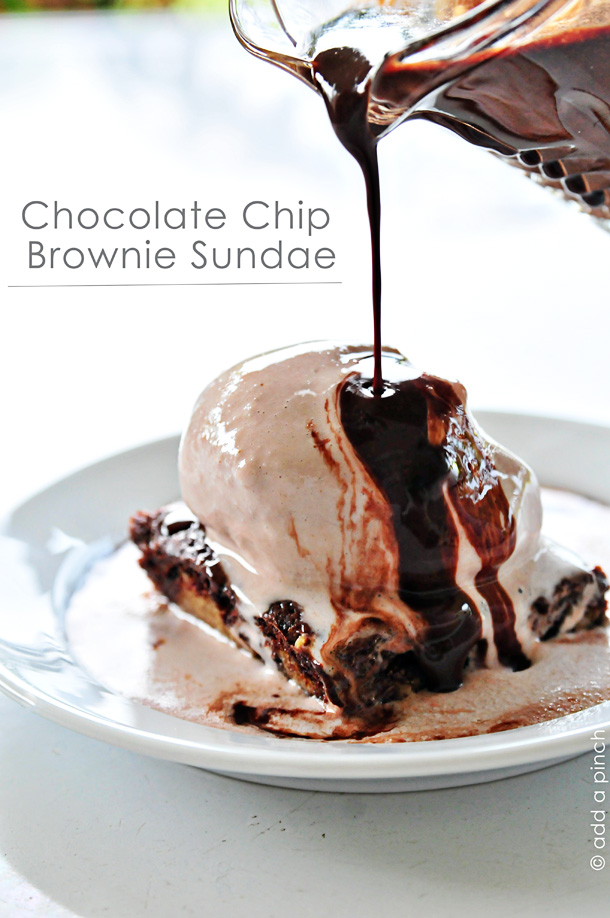 I couldn't help myself, I just had to make this sundae. You see, Little Buddy is always raving about the sundaes whenever we go out to eat. Sometimes it is the sundaes from Outback, Longhorn, or some other restaurant. But, as we walk through the door to whichever restaurant it is at the time that serves a big ol' sundae, he immediately starts talking about ordering dessert.
At first, I loved it.
Then, I got a bit annoyed.
Finally, I realized I was just plain out jealous.
Isn't that horrible to be jealous of a restaurant. To get all green-eyed with envy whenever you see your son's face gobbling down a sundae from somewhere else.
Well, I'm sure that makes me a horrible mom to admit it, but it really gets under my skin. So, for a while now, about once a month or so, I've been working on sundaes behind the scenes to try and compete with the other woman in my son's life. (That's what I've been calling the sundae by the way!)
Anywho, I'm sure you don't have the same issues. You are all level-headed and appreciate that your son or daughter or husband or wife or partner or friend enjoys treats from elsewhere. You don't take it as a downright challenge to one-up said restaurant. I get it.
But, just in case you do have those little pangs of wanting your son, daughter, husband, wife, partner, or friend to love your sundaes without question, this might just be the one that'll do it!
It did for me. Now I can smile a sly smile as we walk into one of said restaurants for supper.
Here's how I make my sundae.
Chocolate Chip Brownie Sundae Recipe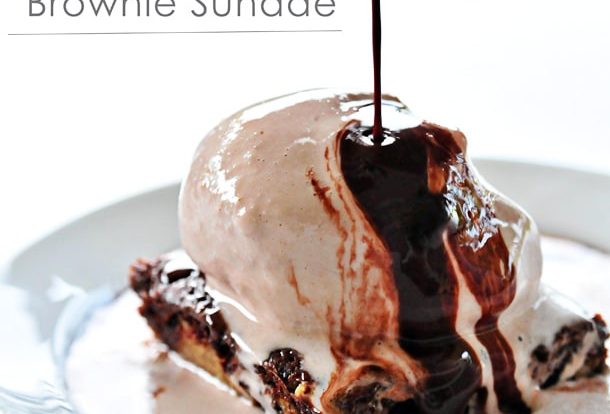 This Chocolate Chip Brownie Sundae wins in my family for favorite sundae ever! Mission accomplished.
Ingredients
For the Chocolate Chip Cookie Brownie:
For the Chocolate Sauce:
3

tablespoons

butter

1/4

cup

sugar

2

tablespoons

all-purpose flour

1/3

cup

cocoa

2

cups

whole milk
Instructions
Preheat oven to 350 degree Fahrenheit.

Make chocolate chip cookie dough according to directions except for baking. Press dough into the bottom of a kitchen sheet pan/ jelly roll pan.

Make brownies according to directions except for baking. Spread on top of cookie dough in kitchen sheet pan/ jelly roll pan.

Bake chocolate chip brownies for about 20 minutes, until a toothpick inserted in the center comes out clean.

Remove from oven and set aside.
For the ice cream:
Remove from the freezer and allow to thaw slightly as you prepare your chocolate sauce.
For the Chocolate Sauce:
Melt butter in a small saucepan or cast iron skillet. Add sugar, flour, and cocoa. Add milk. Cook over low-medium heat, stirring constantly until the chocolate sauce has thickened.
To assemble the sundae:
Cut a square of the cookie brownie and place in a shallow bowl, sundae glass, or cup.

Scoop one scoop of ice cream and place on top of cookie brownie bottom.

Drizzle with warm chocolate sauce and serve immediately.
Now, please note that this recipe serves a crowd. But, if you are like us and only a smaller family, you don't have to worry. All of the pieces of this sundae keep well making it a great make-ahead recipe as well. You just will want to warm your chocolate sauce right before serving.
I completely and totally dread the day he starts dating. I hope I get over my issues by then!
Happy Weekend!!!
Enjoy!
Robyn xoxo