Chocolate Mint Brownies Recipe
Oh yeah, baby. These chocolate mint brownies are the bomb diggity! Is that a real word?
Nevermind.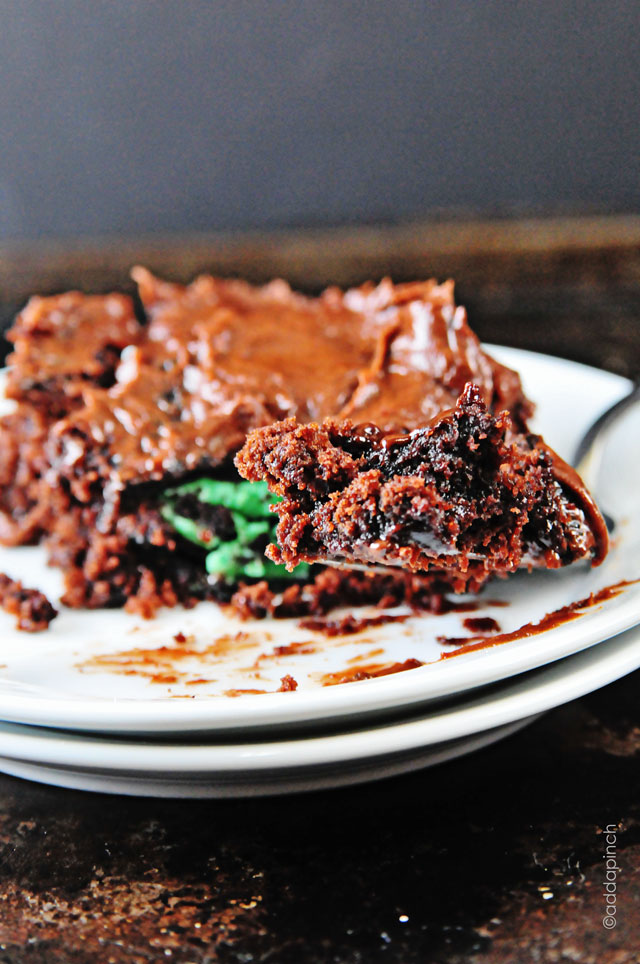 And oh my goodness are they ever simple to make!
They are just right for when you have a hankering for a delicious chocolate and mint dessert.
These chocolate mint brownies definitely fill that craving perfectly.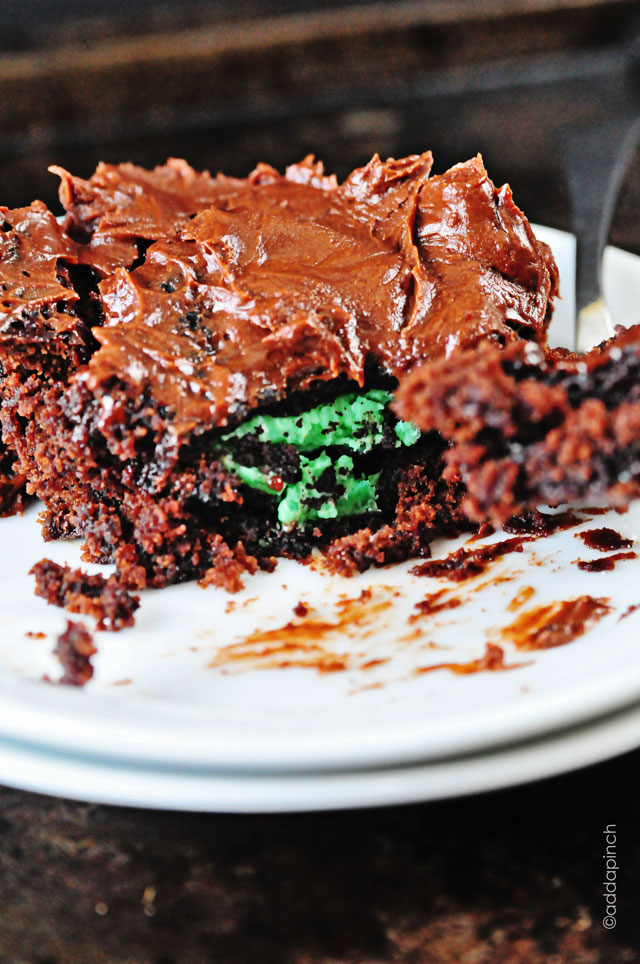 Wanna know the one little ingredient that gives these brownies that juuusst perfect amount of mint?
Mint Oreos!
Oh my stars are those things addictive right by themselves, but in these brownies?
Heavenly days!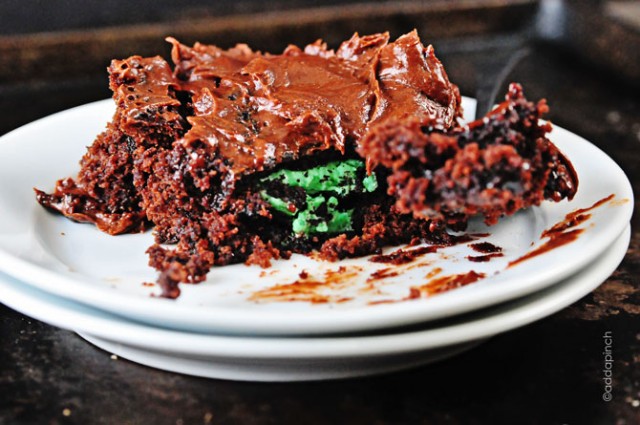 My son likes brownies with a bit of frosting, too so I had to pile on a generous bit of my espresso buttercream that I use for the absolute best chocolate cake ever (in my opinion).
Mercy!
That's definitely not a step I think you should skip!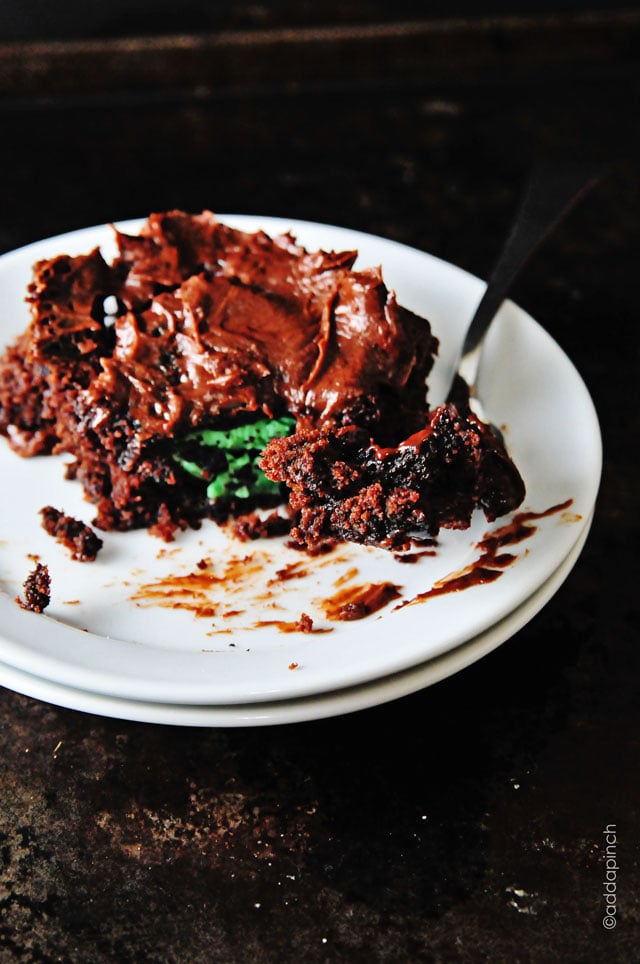 Here's the recipe for my Chocolate Mint Brownies. I can't wait to hear how you like them!
Chocolate Mint Brownies Recipe
Chocolate Mint Brownies make the perfect chocolate and mint lover's treat! Topped with espresso buttercream, these Chocolate Mint Brownies are not to be missed!
Prep Time10 mins
Cook Time45 mins
Total Time55 mins
Servings: 8 -12
Ingredients
16 Mint Oreos
For the Espresso Buttercream Portioned for Brownies
1/4 cup butter 1/2 stick
1/4 cup cocoa
1 - 1 1/2 cups confectioner's sugar
3 tablespoons milk
1/2 teaspoons vanilla extract
1/4 teaspoon espresso powder
Instructions
Preheat oven to 350º F. Spray 9×13 baking dish with nonstick cooking spray and set aside.

Prepare fudge brownies batter as instructed, omitting nuts. Break up four (4) Mint Oreos into large pieces and mix well into batter. Pour batter into prepared pan. Arrange remaining Mint Oreos on the top of the brownie batter.

Bake for 45-50 minutes until the center of the brownies no longer moves when the baking dish is moved or a toothpick inserted in the center comes out with some brownies clinging but not liquid.

Remove from the oven and allow to cool in the pan for about 20-30 minutes before slicing. Cut the brownies as they are still warm and serve immediately or store in an airtight container for up to one week.

For the espresso buttercream

As brownies are baking, prepare espresso buttercream.

Add cocoa to a large bowl or bowl of stand mixer. Whisk through to remove any lumps.

Melt butter and pour into bowl with cocoa powder. Whisk together until well-combined.

Add sugar and milk to cocoa mixture by adding 1 cup of sugar followed by about a tablespoon of milk. After each addition has been combined, turn mixer onto a high speed for about a minute. Repeat until all sugar and milk have been added.

Add vanilla extract and espresso powder and combine well.

If frosting appears too dry, add more milk, a tablespoon at a time until it reaches the right consistency. If it appears to wet and does not hold its form, add more confectioner's sugar, a tablespoon at a time until it reaches the right consistency.
Enjoy!
Robyn xoxo