Jump to Recipe • Print Recipe
This Chocolate Pudding Recipe is an old favorite dessert recipe in my family. I remember Mama and my grandmother both making it routinely for family events and special occasions.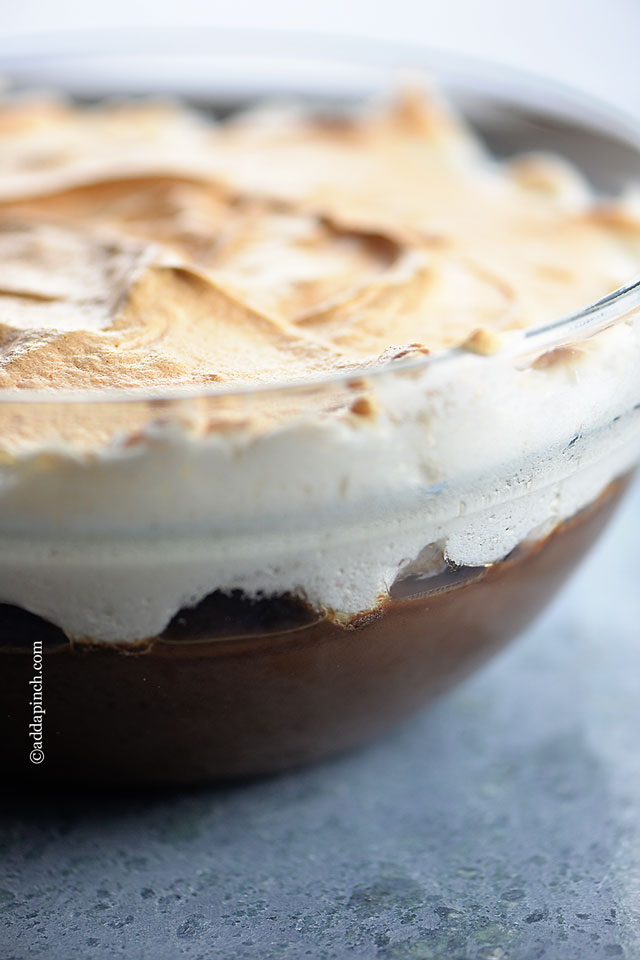 Since I always loved to help in the kitchen, it was my job to help gather together all the ingredients, stand as close as possible while she cooked the chocolate pudding and advise her when I thought it was ready. I love how she included me and made me think she couldn't possibly make it right without my help! Gosh, I sure hope I have the same level of patience with my son that they both had with me!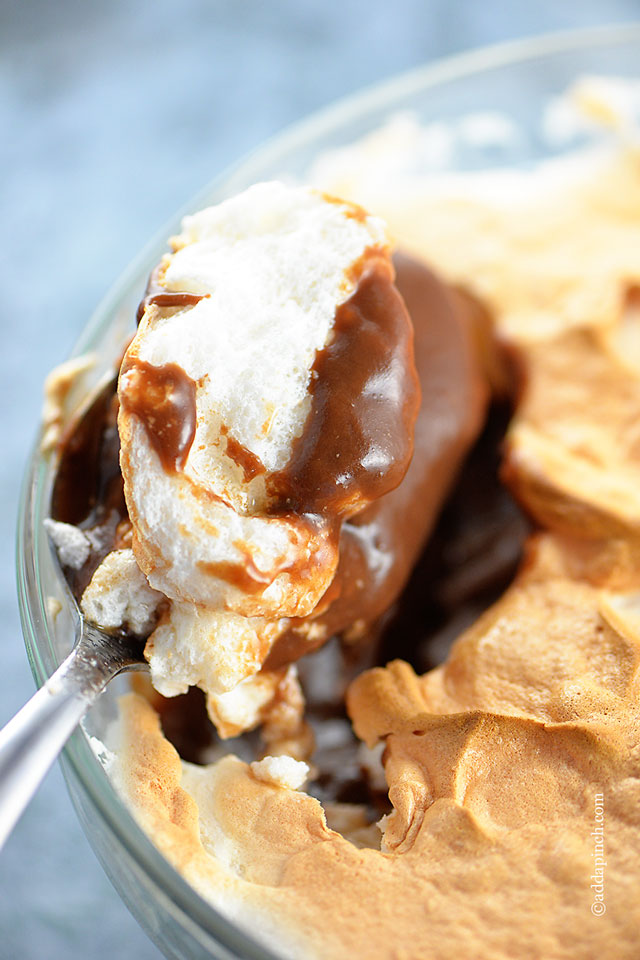 I will say though that watching the egg whites turn to froth  as we made the meringue had to be my favorite part of the chocolate pudding making process. From one minute they looked like a big ol' mess and then, with a few more minutes of whipping that seemed like magic, they were mounds of puffy clouds ready for topping our chocolate pudding.
The smell in the house when we'd pull the chocolate pudding out of the oven just as the meringue had turned the perfect hint of gold was always amazing and one that I brings back so many memories when I smell it now.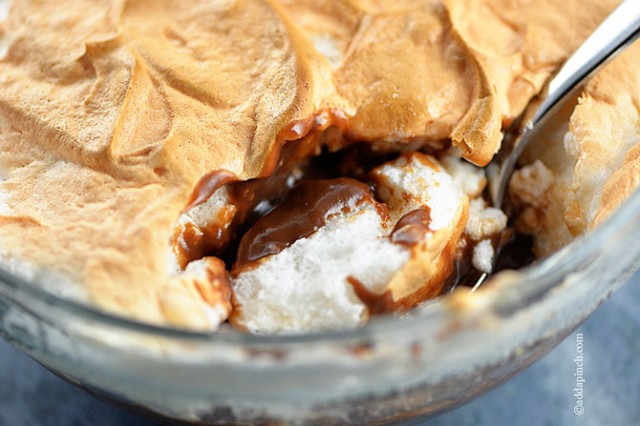 Here's my family's Chocolate Pudding Recipe.  Hope you love it.

Chocolate Pudding Recipe
This Chocolate Pudding recipe is full of creamy, rich chocolate flavor topped with clouds of meringue. Get this chocolate pudding recipe that is sure to become a family favorite.
Author:
Robyn Stone | Add a Pinch
Ingredients
3 tablespoons unsweetened cocoa powder
1 cup sugar
2 tablespoons all-purpose flour
pinch of salt
2 cups milk
2 eggs, separated
1 stick butter
1 teaspoon vanilla
Instructions
Place cocoa, sugar, flour, and salt into large saucepan. Mix thoroughly.
Add 1 cup milk and stir until all dry ingredients are mixed well into milk. Add remaining milk and mix thoroughly.
Heat over medium low heat until mixture begins to thicken, stirring continuously.
Beat egg yolks. Pour small amount of chocolate mixture into egg yolks and mix thoroughly. Add egg-chocolate mixture back into pudding mixture, stirring continuously.
Add butter and vanilla. Continue to heat until pudding is thickened.
Pour into oven-safe bowl.
Top with meringue and bake at 350 about 10 minutes until golden brown.
Enjoy!
Robyn xo