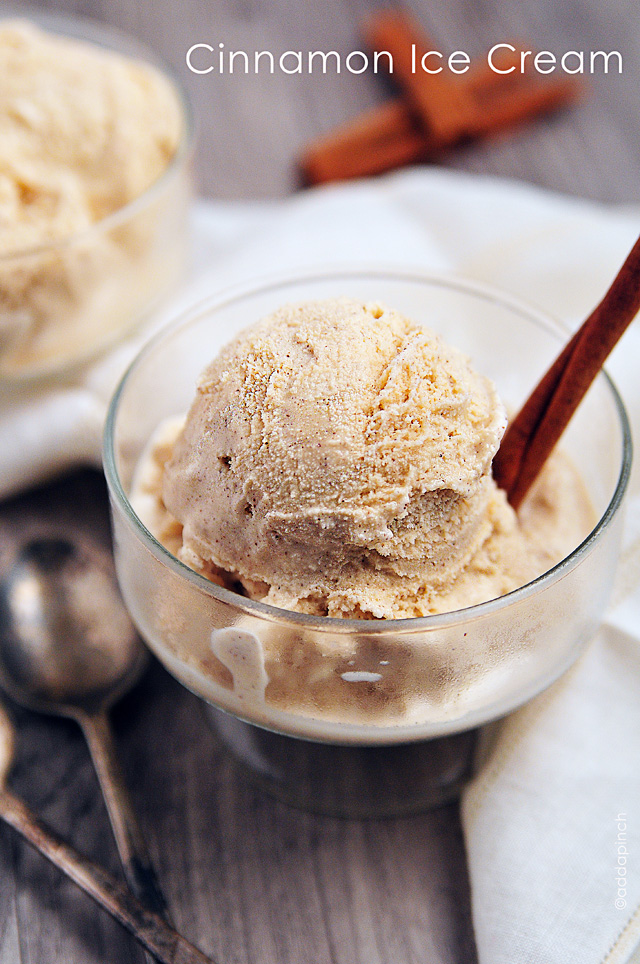 Cinnamon ice cream is perfect this time of year. It goes wonderfully with so many fall and winter dessert recipes without overpowering them. And then, on it is out of this world right by itself, too.
A while back I shared my recipe for Baked Apples and mentioned that I pared them with cinnamon ice cream. I got so many emails asking me what brand of cinnamon ice cream I preferred, that I just had to share my recipe with you for it.
I don't think I've ever bought cinnamon ice cream from the grocery store in my life. I'm sure there are many delicious brands out there, but my recipe is so simple to make and I know everything that is in it.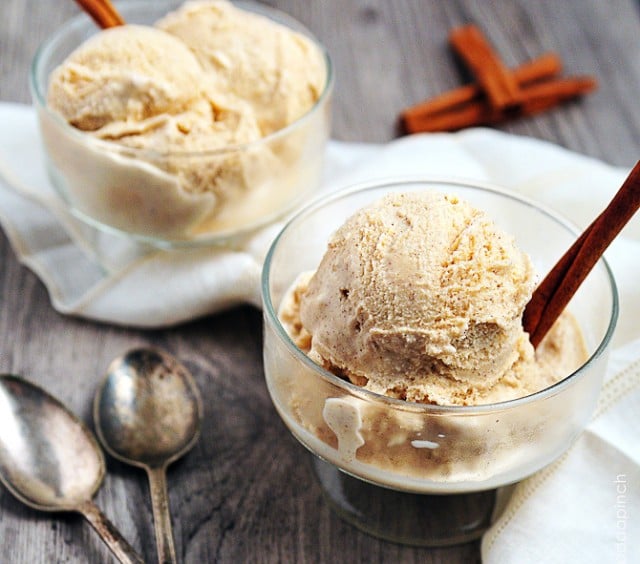 In my recipe, I'm giving the measurements that I've found that my family prefers in our cinnamon ice cream. Of course, you can adjust the amount of cinnamon to your taste. I like it fragrant and full of flavor.
Here's my recipe for cinnamon ice cream. I can't wait to hear how you like it.
Cinnamon Ice Cream Recipe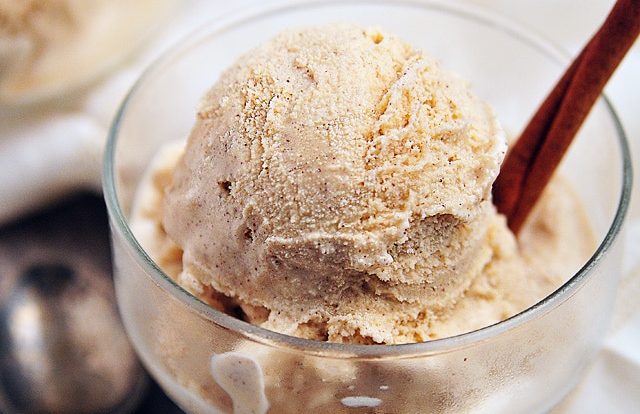 Cinnamon ice cream goes perfectly with so many fall and winter desserts and is wonderful served on its own as well.
Instructions
Combine all ingredients together in a large bowl. Pour into the bowl of an ice cream maker and prepare to the ice cream maker's instructions. When the ice cream has reached a soft-serve consistency, remove from the ice cream maker and pour into a 13x9 metal pan. Cover with aluminum foil and place in the freezer for four hours to overnight to allow to firm.
Cinnamon ice cream goes wonderfully with these desserts.