A few weeks ago, I was invited to visit with Del Monte in Modesto, California to visit with some of their farming families as well as to tour their cannery. We were able to experience first-hand the whole process from harvesting in the fields through canning and packaging.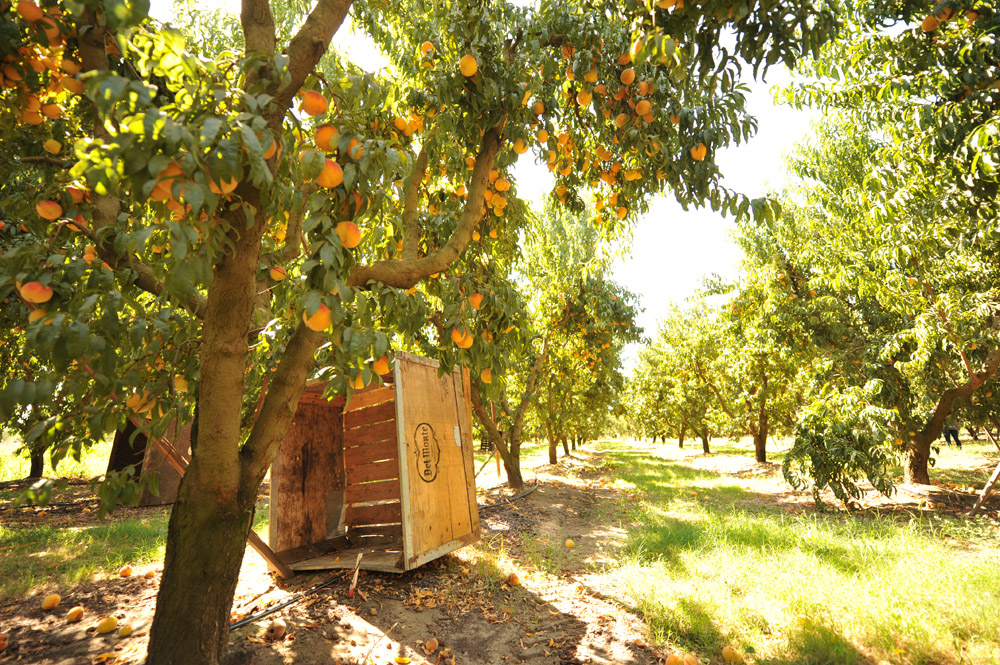 While I was there, I fell in love with the two farming families we visited, the amazing, delicious scent of peaches that filled the air surrounding the Del Monte cannery, and the fabulous Easy Peach Sorbet they served us during a break, of which I'll tell you more about in a bit.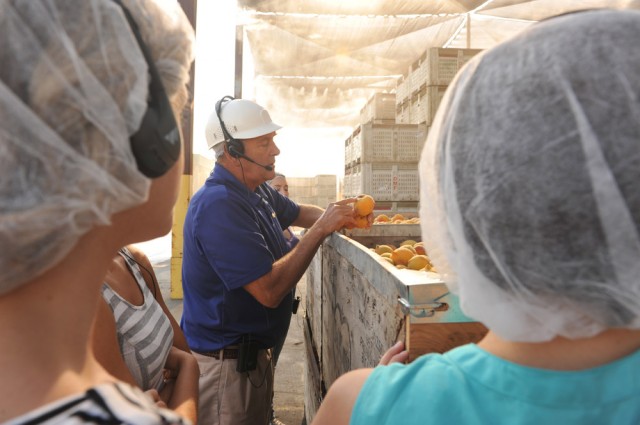 Our day began with a personal tour of the Del Monte cannery where we were shown each of the steps involved in processing the peaches that have been picked at their peak of ripeness. You all know how much I adore peaches so this was like a glimpse into peach heaven for me!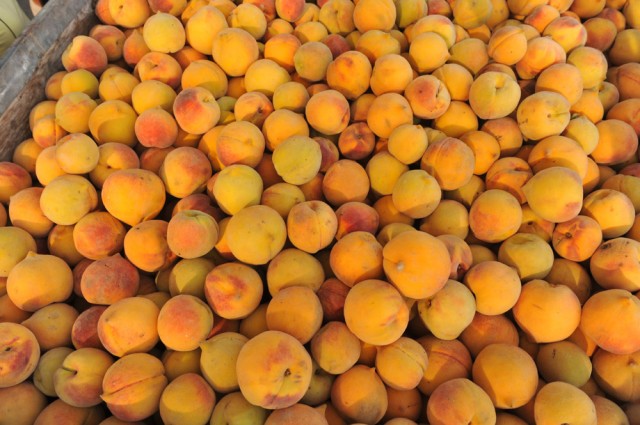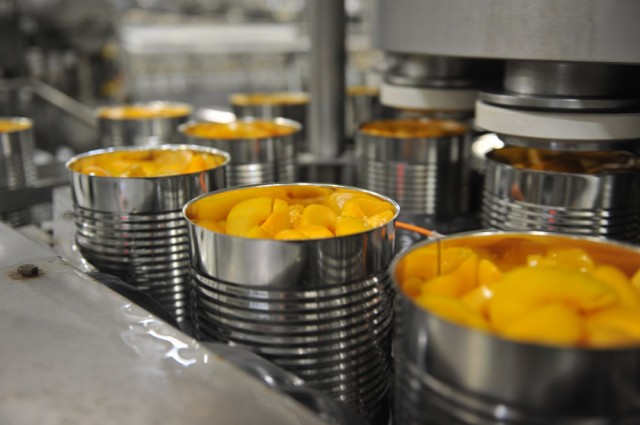 I was pleased to learn that the majority of Del Monte fruits and vegetables are canned the same day they are picked which locks in their nutrients and all that delicious flavor.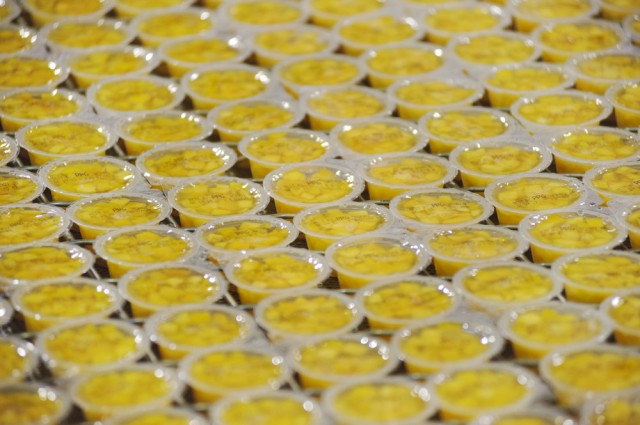 I was even happier to learn 98% of Del Monte's canned fruit, vegetables, and tomatoes are preservative free with packaging options for just about every need you can imagine – from serving large crowds to individual snack-size containers, perfect for those lunch boxes or afternoon snacks.
I love the fact that I can get that best-of-harvest quality any time of the year, because their delicious fruit is packed within hours of picking. Also of note was that in many instances canned peaches and tomatoes contain more antioxidants and vitamins than fresh as a result of the canning process. That makes me one happy Mama as I open a can of peaches or tomatoes for cooking for my family.
After our extensive tour of the cannery, I just couldn't wait to meet the farmers and see the peach orchard and tomato farm. Del Monte takes great care in selecting the best farmers with farms on the best soil in the best regions for growing their fruits and vegetables, giving them a consistently high-quality product. With 100% of Del Monte's canned peaches and tomatoes grown in the United States, I knew I was in for a treat being able to see where the peaches and tomatoes were grown and harvested.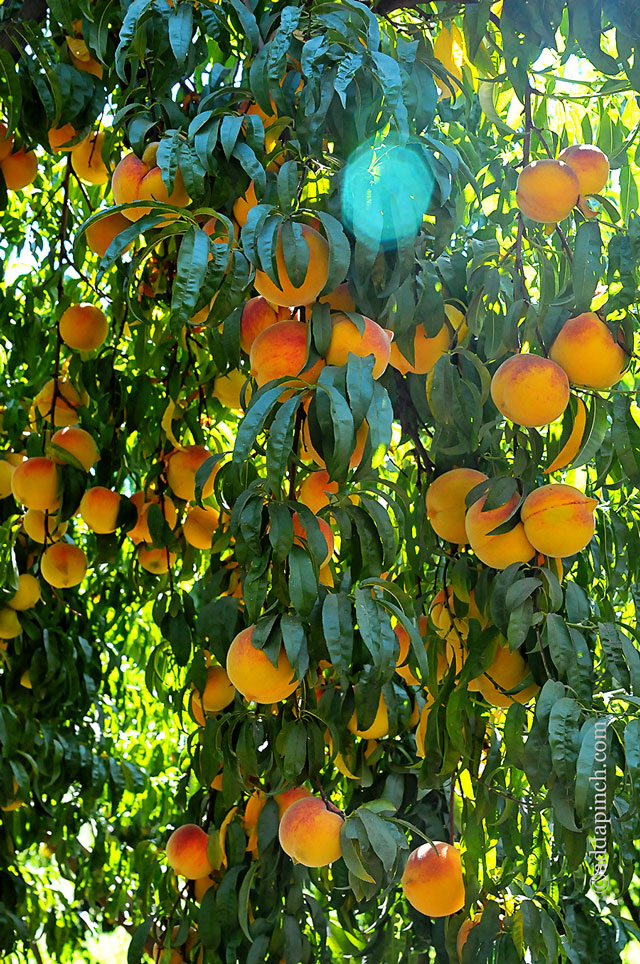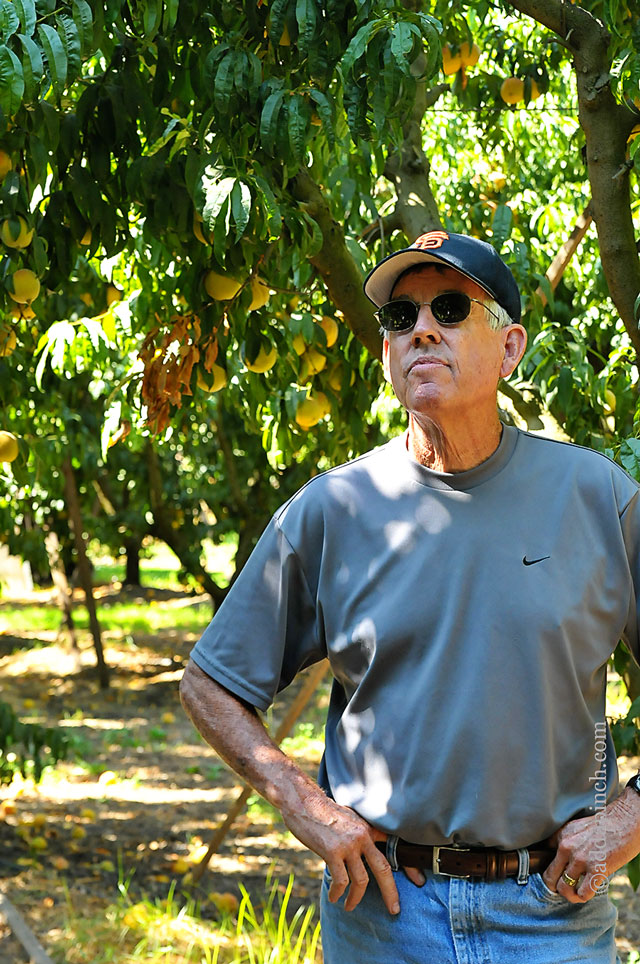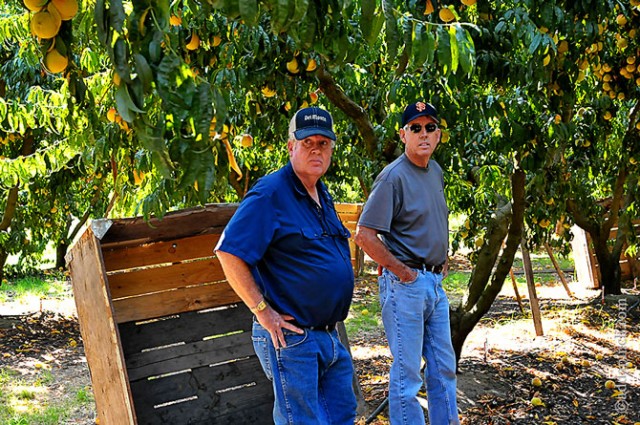 We toured the Starn Family peach orchard, a third-generation peach farm outside of Modesto, spending time learning about the intricacies of peach growing from the Starn brothers. Sharing information such as advancements in watering methods, care of the peach trees, and harvesting at the peak of ripeness, I couldn't help but be distracted by all of the peaches that I felt sure were ripe for harvesting. The heady peachy smell was intoxicating! Even though I just knew these peaches were ready for picking, the Starns told us they were fine for eating now if we'd like one, but they wouldn't be at their peak until the next week.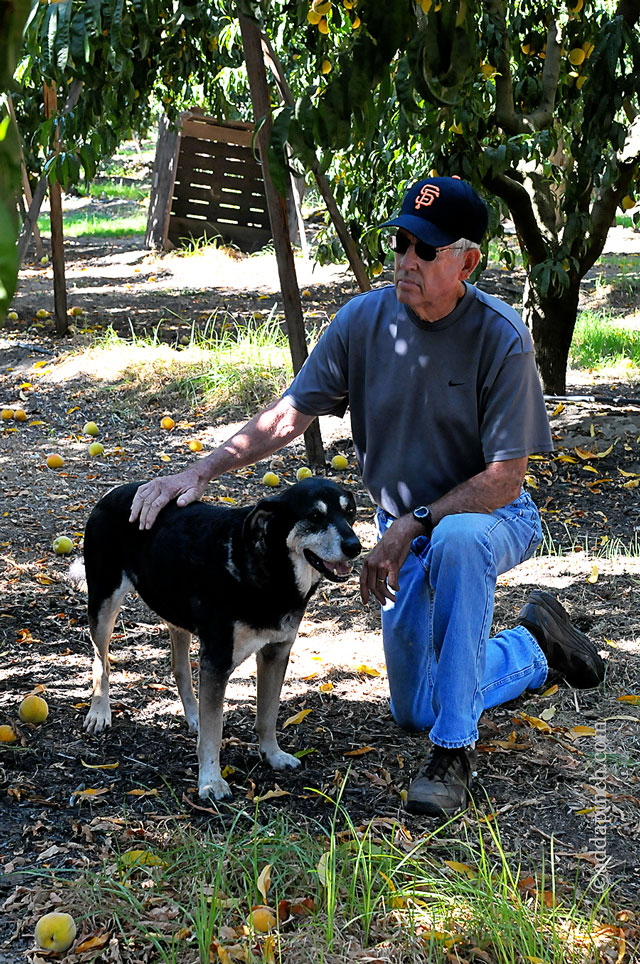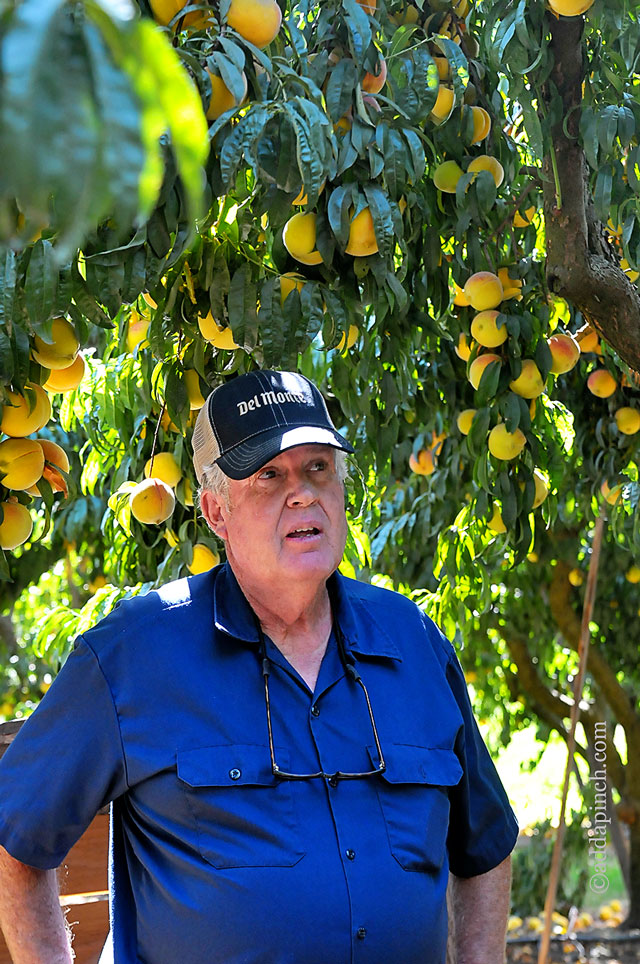 I won't be able to look at a peach without thinking of the Starn brothers and the care and attention they use to grow quality peaches for Del Monte.
I also won't be able to think of peaches and not think of my sweet blogging friends, Kelley, Julie, Ali, Jenny, and Gina, who were on the tour with me.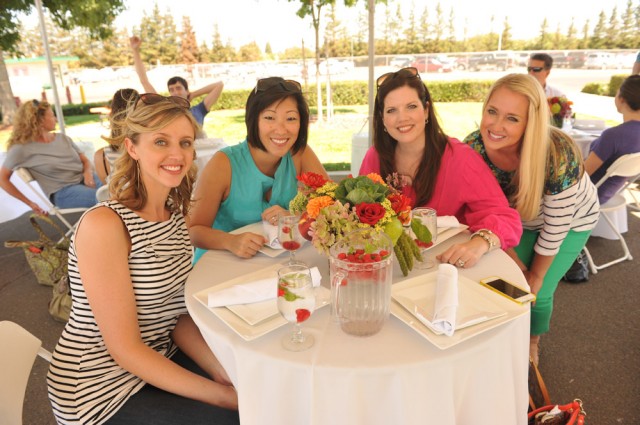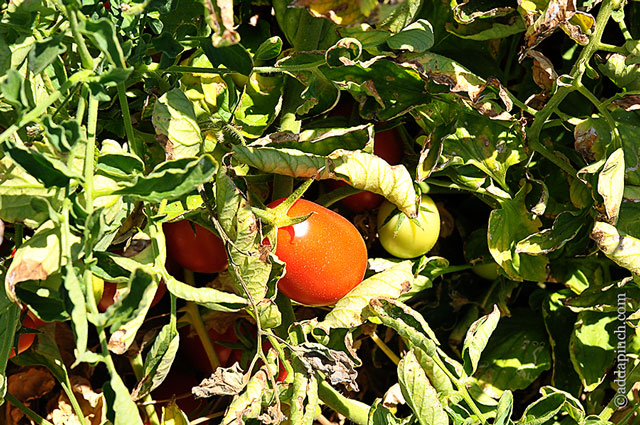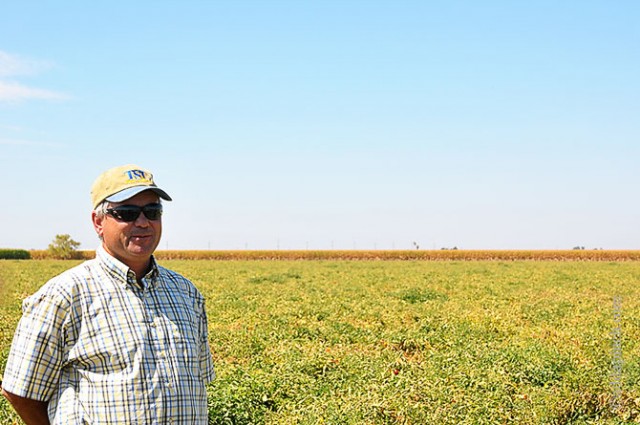 After a delicious lunch back at the cannery, we took a trip out to visit with the Pereira family to visit their tomato fields.
With gorgeous acre after acre of tomatoes, we spent some time learning about tomato growing from one of the third generation Pereira brothers. Moving into their fourth generation of tomato farming, the Pereira family shared stories of their father and grandfather farming the land, and the care that goes into growing tomatoes, and the harvesting process.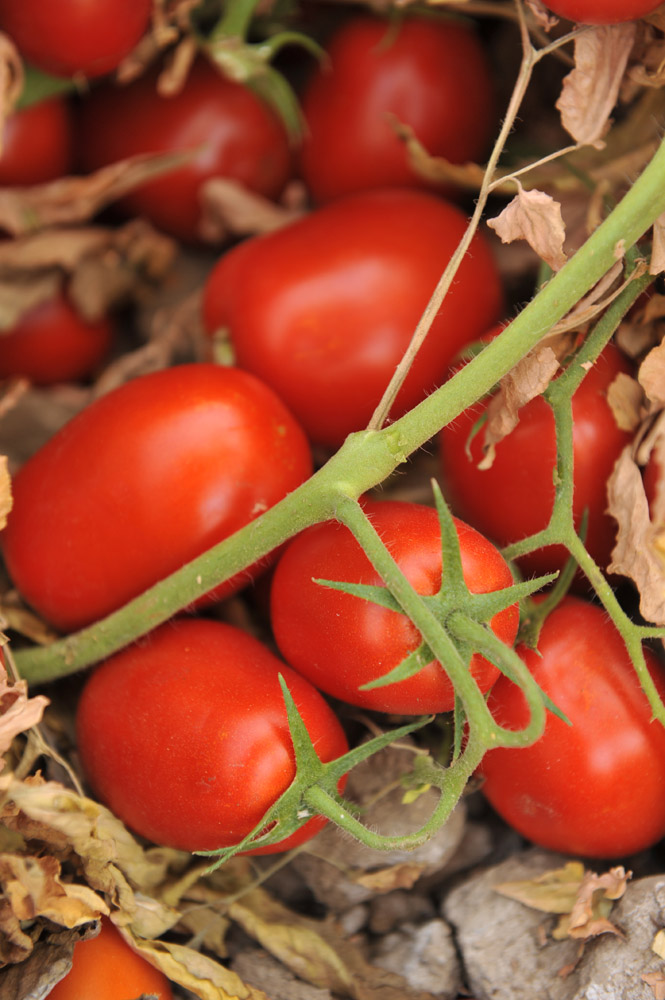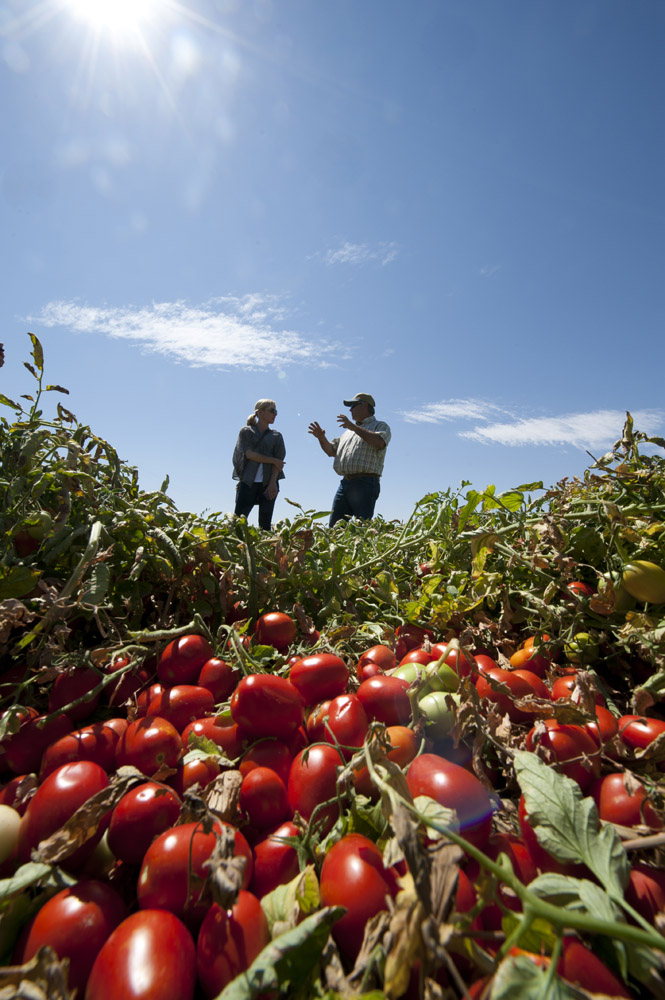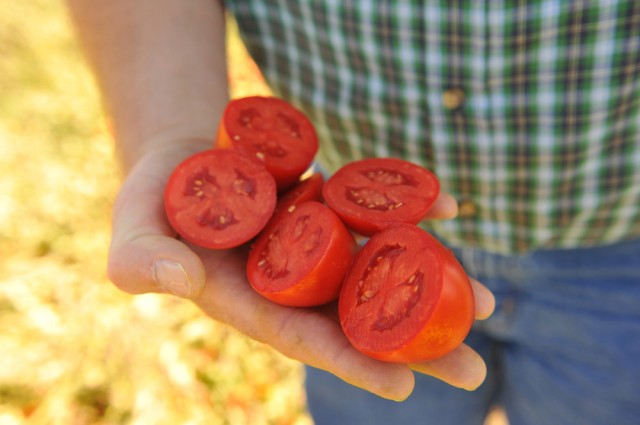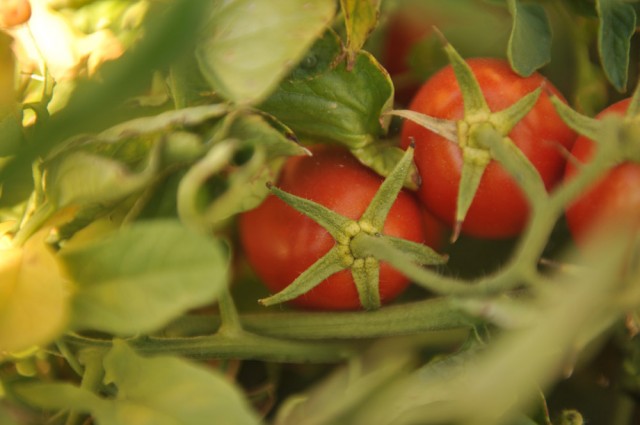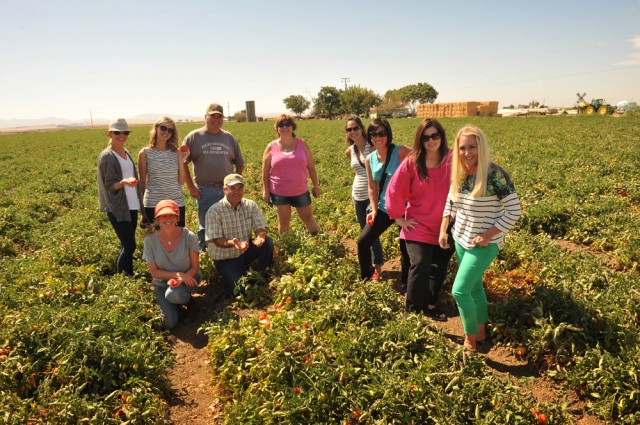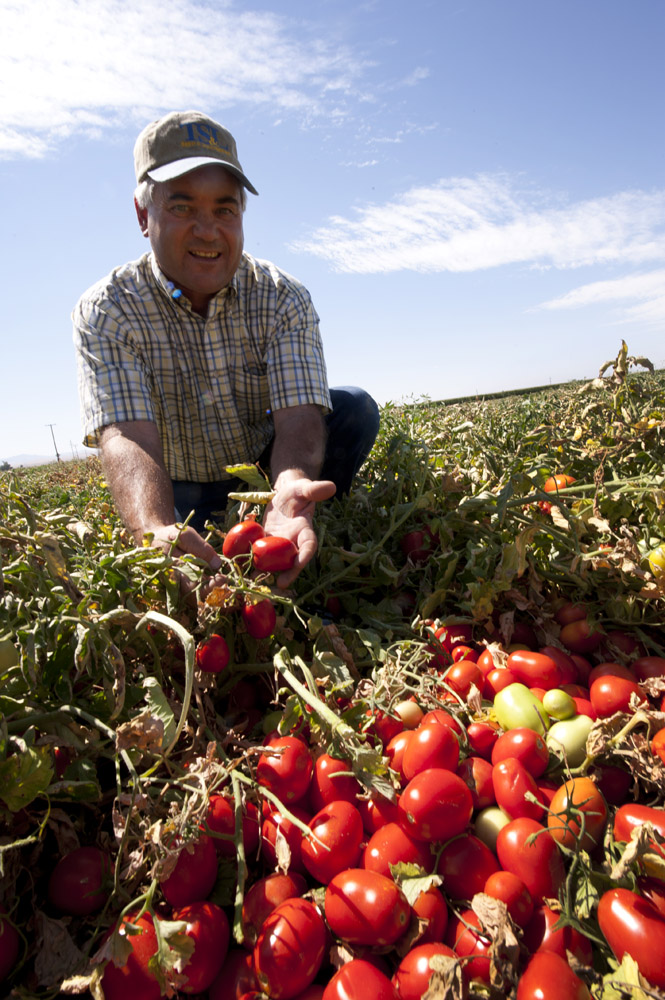 Del Monte canned tomatoes are one of my constant pantry staples and I feel even better about that after meeting the farmers and seeing first-hand where they are grown and how they are canned. These gorgeous, meaty, flavorful tomatoes are grown to very high standards to make sure they are consistently delicious and of the highest quality for packaging and delivery to American families.
So, now are you ready for that oh so Easy Peach Sorbet I promised you earlier? I've made this no less than three times since I've been home from visiting Del Monte and I just knew that this Easy Peach Sorbet would be something all my peach-loving friends would love as much as I did! So, I asked if I could share their recipe with you and they excitedly agreed.
Seriously, this peach sorbet really couldn't be much simpler to make. And the best part? I can make it anytime of the year since it uses Del Monte® peaches! It tastes like perfectly fresh peaches. I don't know about you, but if I can have perfectly fresh tasting peach sorbet in February, then it is a recipe I need!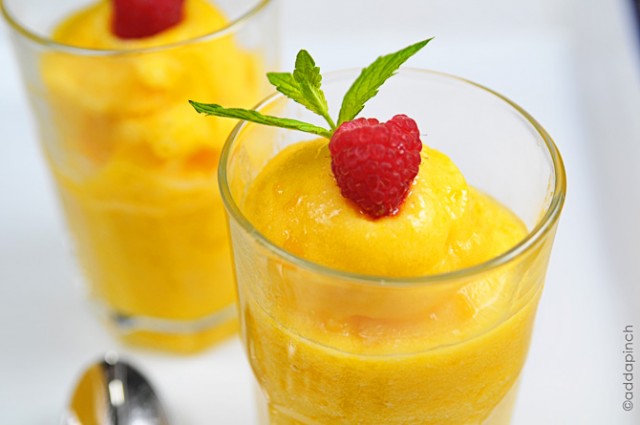 Here's Del Monte's Easy Peach Sorbet recipe. Make it soon and let me know what you think!


Easy Peach Sorbet Recipe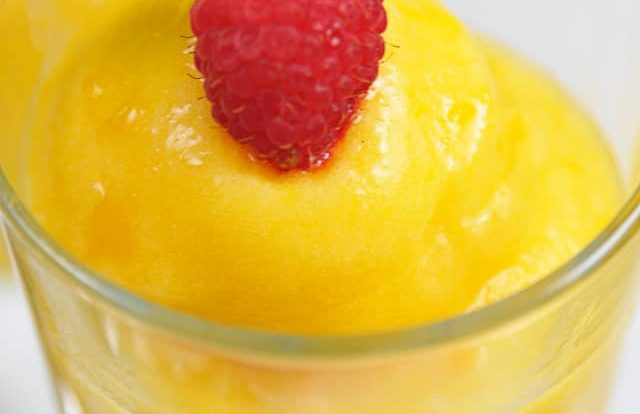 This refreshing home-made frozen dessert is made from only one ingredient!
Ingredients
2

(15.25 oz.) cans

Del Monte® Yellow Cling Peaches in Heavy Syrup

Fresh raspberries

Fresh mint leaves
Instructions
Place unopened cans of peaches in freezer until solid, about 24 hours.

Submerge unopened frozen cans in very hot tap water for 1 minute. Remove bottom of cans with a can opener. Capture any unfrozen liquid into food processor bowl. Invert can and release fruit onto a cutting board. Slice frozen fruit cylinder lengthwise into quarters; cut quarters into 1 to 2-inch chunks. Transfer chunks to bowl of food processor.

Process, scraping sides and pulsing until chunks are blended and soft-serve consistency. Serve immediately or refreeze. Garnish with fresh raspberries or mint leaves, if desired.
Notes
NOTE: If a food processor isn't available, makeEasy Peach Ice. In a blender, puree 2 cans of undrained peaches (room temperature). Pour puree into a 9-inch metal pie pan or loaf pan; freeze 24 hours. Scrape surface of frozen peach puree with a fork to create peach ice flakes; serve immediately.
Freeze Time: 24 hours
Makes 4 cups. 
Nutritional Information
Calories:
100
kcal
|
Carbohydrates:
25
g
|
Potassium:
100
mg
|
Fiber:
25
g
|
Sugar:
21
g
Enjoy!
Robyn xo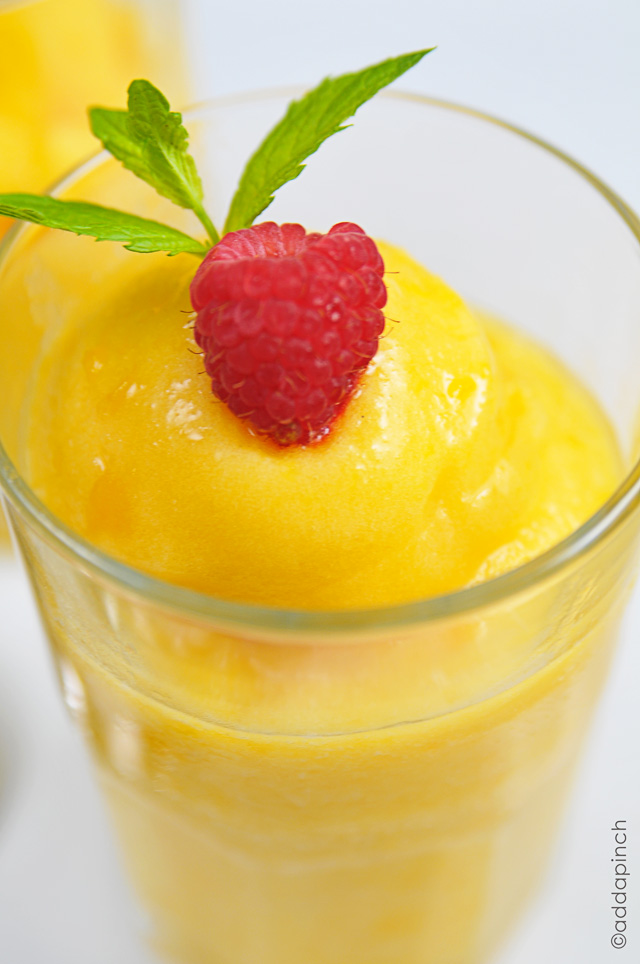 Enjoy!
Robyn xo