Grilled Zucchini Recipe
Grilled Zucchini is one of the perfect recipes to use all that delicious zucchini that seems to be flooding in about this time of year.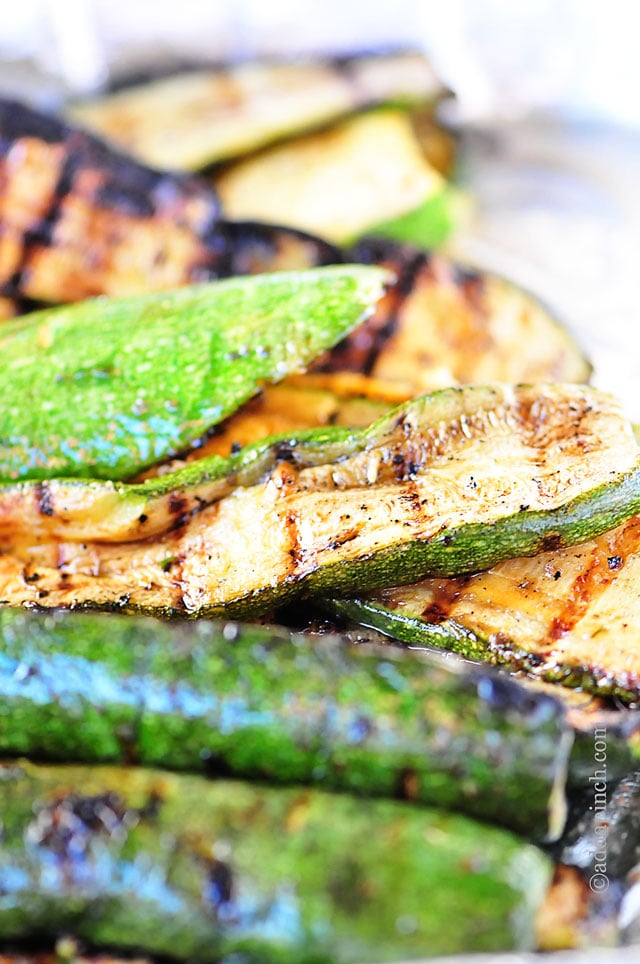 A definite crowd pleaser, grilled zucchini can be as basic or as elaborate of a dish as you want it to be.
If you've read Add a Pinch for any length of time, you know that the simpler the recipe, the better in my book. I'm all about getting a delicious supper on the table without a whole lot of fuss.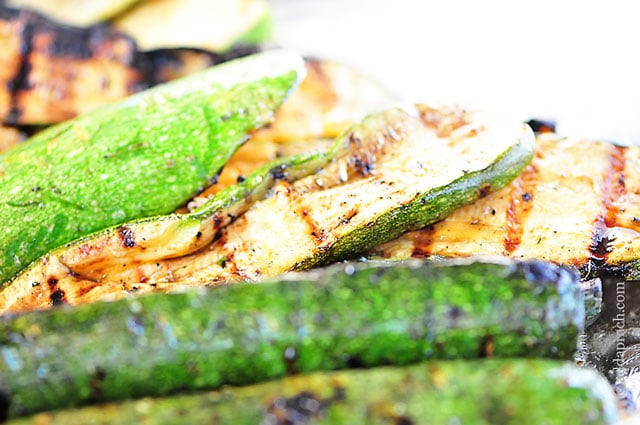 I whipped together a basic vinaigrette recipe to marinate my zucchini slices in before we tossed them on the grill. However, I also love to use Italian or Greek dressing that you can buy at the grocery store. You just want to make sure to marinate your zucchini slices in a well-balanced dressing or marinade to be sure the flavors come out just perfect.
Most importantly though, you want the zucchini flavor to shine through and through.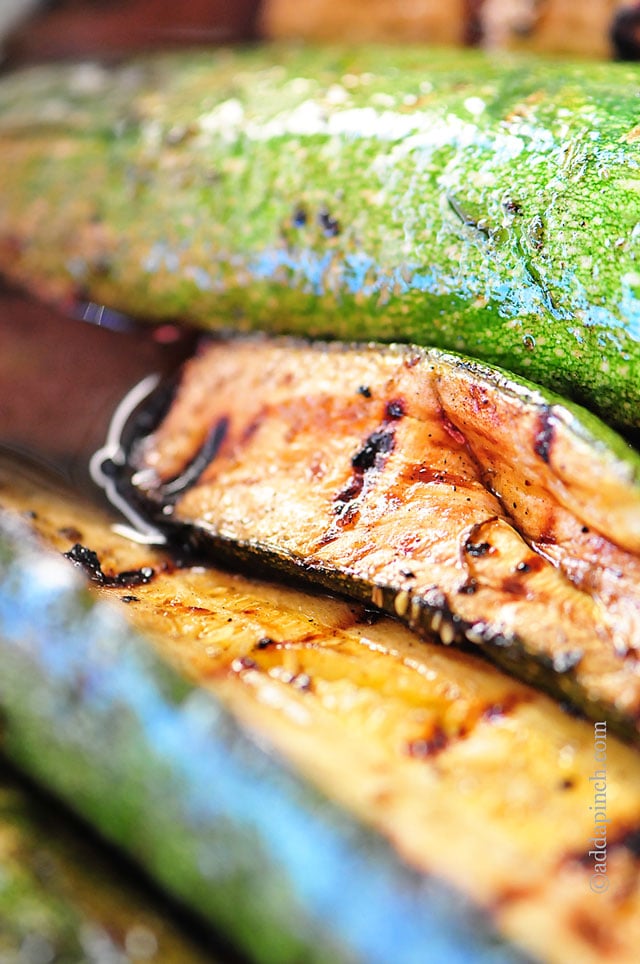 I like to slice my zucchini in about 1/4 to 1/2-inch slices, but however I slice, I like for it to be consistent so that the grilling time is consistent as well. The thinner the zucchini is sliced, the quicker it cooks on the grill.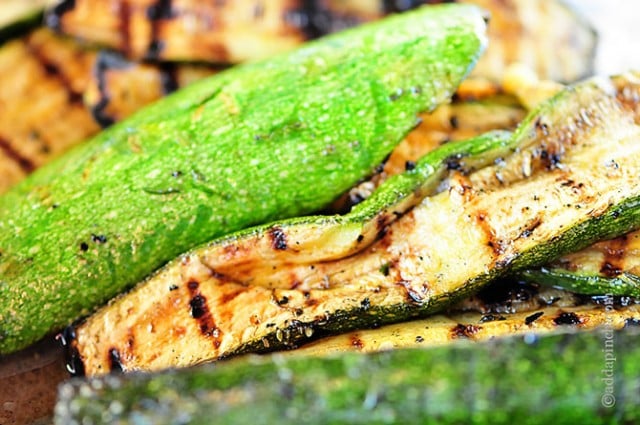 Here's my Grilled Zucchini Recipe. It is a staple this time of year!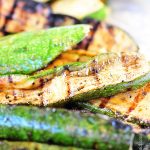 Print Recipe
Grilled Zucchini Recipe
Grilled Zucchini makes an essential summertime side dish. Get this family favorite grilled zucchini recipe.
Prep Time10 mins
Cook Time10 mins
Total Time20 mins
Servings: 6 -8
Ingredients
1 pound zucchini sliced lengthwise into 1/4-inch or 1/2-inch slices
1/4 cup balsamic vinaigrette dressing
salt and pepper to taste
shredded Parmesan cheese optional
Instructions
Place zucchini in a long, glass or otherwise non-reactive pan. Pour dressing over zucchini and turn to make sure evenly coated. Cover and all to marinate for 30 minutes to a few hours.

Heat grill to 350º F. Place zucchini slices onto grill and cook about 5 minutes. Flip to grill the other side of the zucchini and cook until fork tender, about 5 more minutes.

Remove from grill with tongs and keep warm until serving. If serving with Parmesan cheese, sprinkle on top while still warm.

Serve warm.
Love ya bunches!
Robyn xo
link