A quick and fool-proof baking tip for how to test flour to know if you have self-rising flour or all-purpose flour!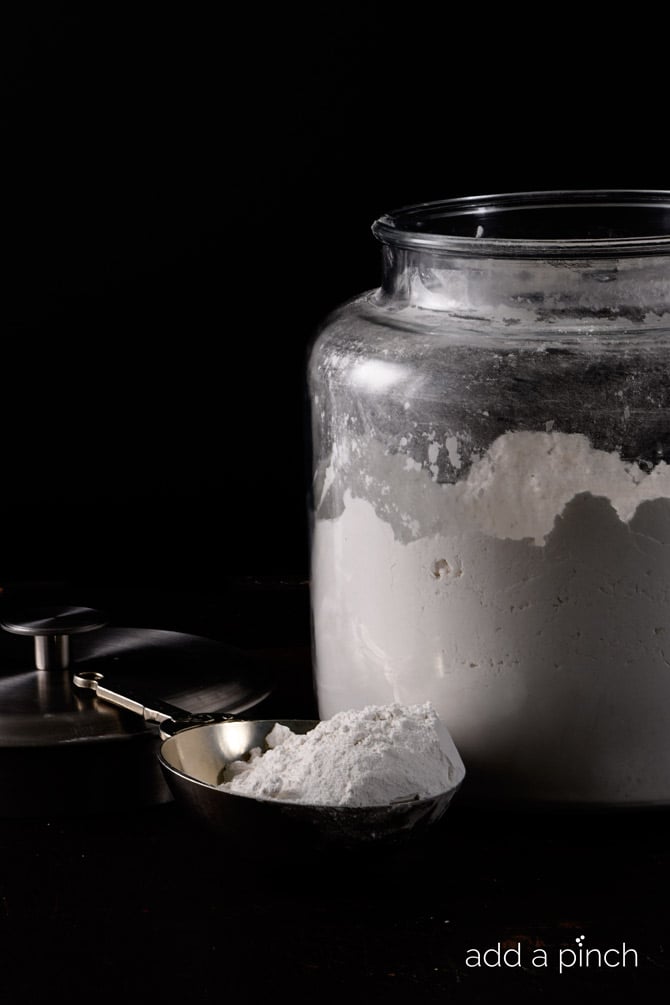 I have a tiny, tiny pantry. It is possibly the smallest part of my entire house. This summer, my cleaning spurt extended into my pantry to clear out items that we weren't using, generally straightening the shelves to be more orderly and where I could actually find what I was looking for whenever I opened the pantry door.
I purchased new canisters to decant my flour, sugar, and other items into that had a tighter fitting lid since pulling my old glass canisters in and out of shelves had begun to get a bit of a hazard with the lid flying off as I removed them.
In our haste to get things moved about, one thing that happened was that items weren't labeled as well as they were previously. Wouldn't you know at the next day was my sister's birthday party and it was time to make her Chocolate Pound Cake with Fudge Icing that is a must-have for her birthday. Not knowing which of the flour canisters held self-rising and which held all-purpose, I had to do a little testing and thought it might just be a tip that you might could use as well.
Here's how to test flour so you can always know if you have self-rising flour or all-purpose flour in a pinch.
Add about ½ teaspoon of each flour to separate glass ramekins or bowls. Then, stir in ½ teaspoon white distilled vinegar into each of the flours and watch.
The flour that bubbles and foams – just a little – is the self-rising flour. The one that does not is your all-purpose flour.
Why? Well, the baking soda that is in the self-rising flour reacts with the vinegar to foam and bubble just a bit.
And, that's my handy dandy tip of the day!
Here's another one, don't be like me and just take two seconds and label the canister when you decant. HA!
Love ya,
Robyn