Peanut Butter Fudge Recipe
This peanut butter fudge is so smooth, creamy, and delicious! Filled with peanut butter, this fudge literally melts in your mouth!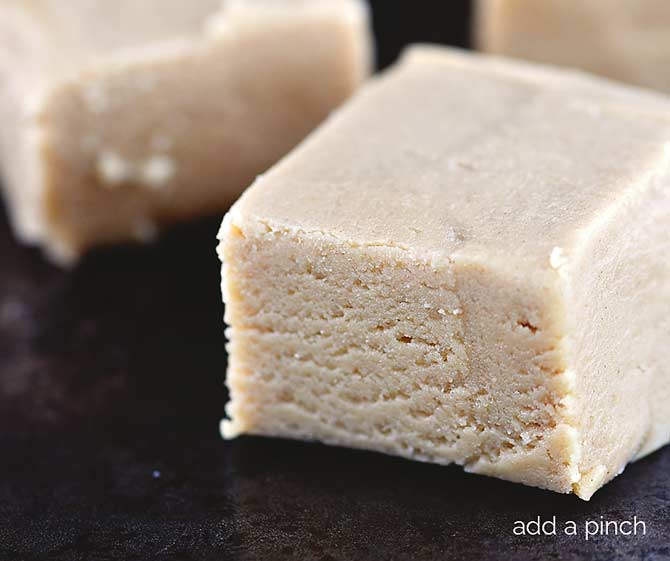 Trips to the mountains always mean a trip to the fudge shop when I traveled with my parents growing up and then later with my husband and son. We oooh and aah over all the varieties in the counter, taking samples of what was offered so that we could choose the very best from the selection. That was usually the hard part. Trying to decide.
Since we can never choose just one, we'd usually wind up with a box of different varieties. Wait. Let me clarify. We usually wind up with multiple boxes! But one thing has always been the same – peanut butter fudge was a requirement.
After years of trying to emulate the texture and thickness from some of our favorite fudge shops we've visited over the years, I finally learned how to make it at home. I'm not sure if that is a fact I should be celebrating or not. Knowing how to make fudge shop quality peanut butter fudge could be a dangerous thing! Thank goodness it makes a wonderful present throughout the holidays!
Make a batch to share with friends and I feel sure they'll be singing your praises!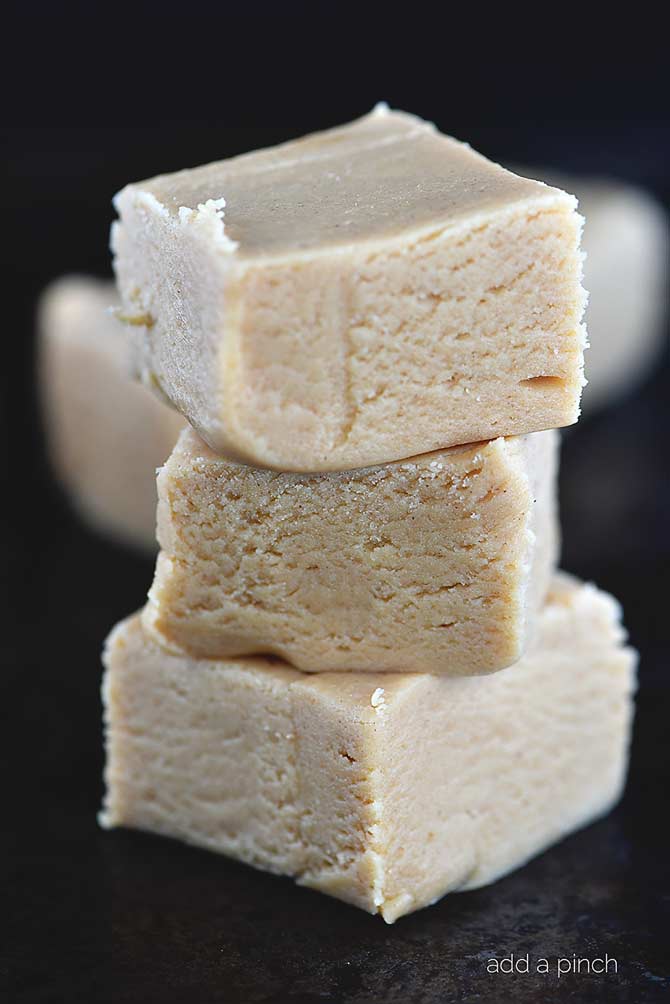 Here's my Peanut Butter Fudge Recipe. I hope you love it as much as we do!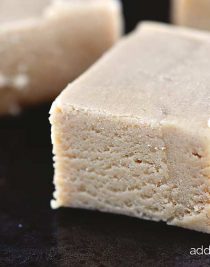 Peanut Butter Fudge Recipe
Total Time 20 minutes
Prep Time 5 minutes
Cook Time 15 minutes
Ingredients
3 cups granulated sugar
1 cup milk
3 tablespoons butter
1/2 teaspoon vanilla
1 cup peanut butter
8 ounces marshmallow cream
Directions
Line 8 x 8 inch pan with parchment paper, allowing a 2 inch overhang on all sides. Lightly spray the parchment with non-stick cooking spray. Set aside.

Bring sugar, milk, and butter to a boil over medium heat. Cook until the mixture reaches the soft ball stage or 240º F on a candy thermometer. Remove from heat and stir in vanilla, peanut butter and marshmallow cream. Mix until smooth. Pour into prepared pan and allow to cool completely.

To cut the fudge, lift the fudge out of the baking pan using the overhanging parchment edges. Cut into 1-inch squares. Store fudge in an airtight container in the refrigerator.
All images and text © Robyn Stone for Add a Pinch
Enjoy!
Robyn xo