Peppermint Fudge Recipe
Peppermint Fudge makes a holiday favorite fudge recipe! A mint and chocolate lovers' dream!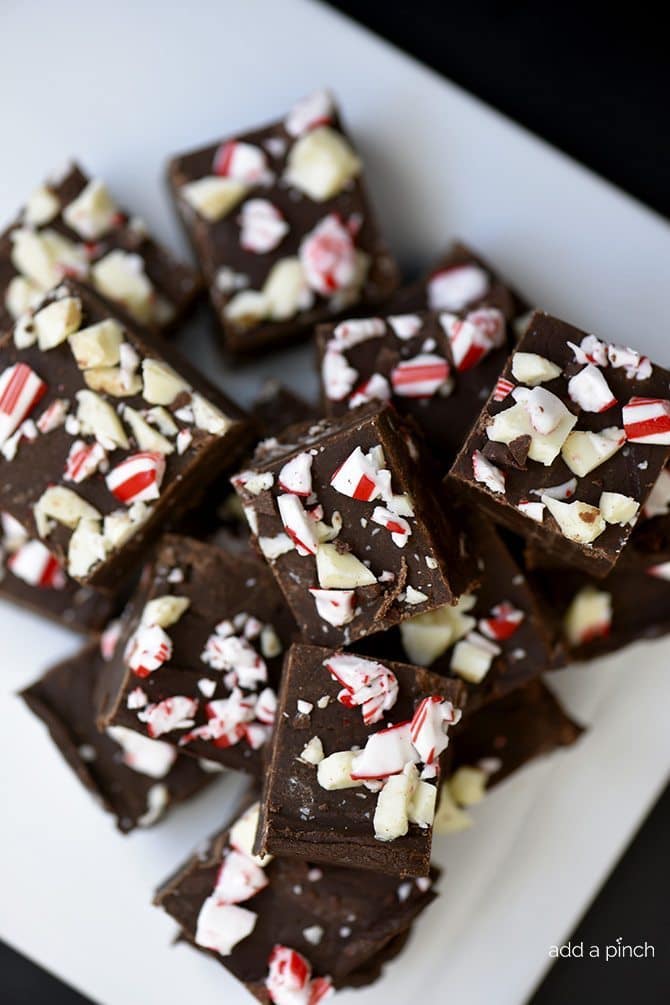 Need a last minute sweet treat that is easy as can be to make? No baking required?
I've got you covered with this amazing Peppermint Fudge Recipe.
If you are a mint and chocolate fan like my son, Sam, then this is sure to be your favorite fudge, too! 
The most complicated thing about this recipe is seriously waiting on it to be ready to cut and eat!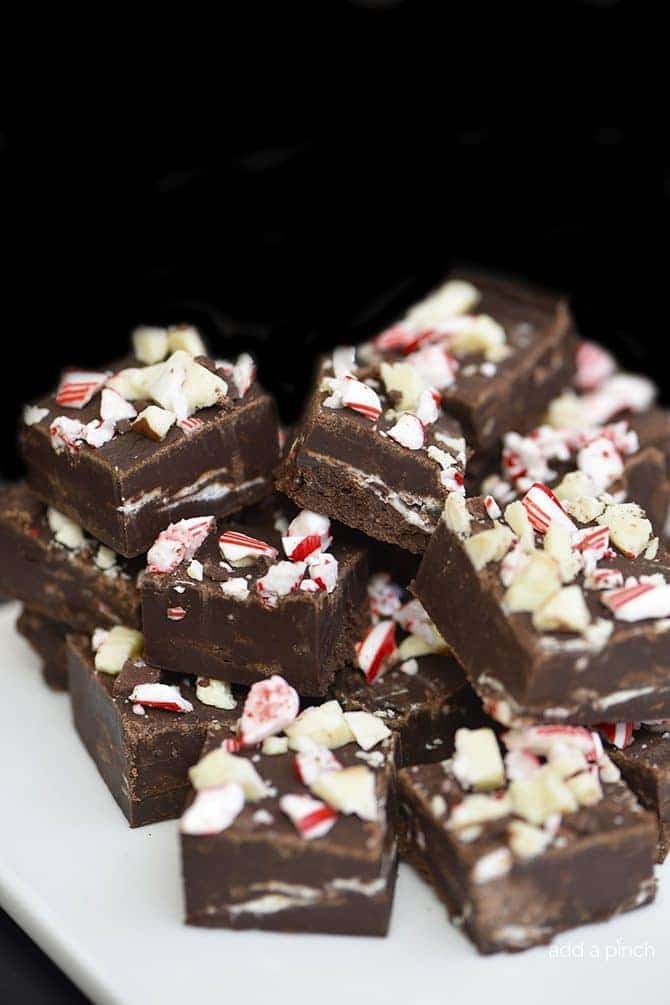 To make it, line an 8×8 baking dish with foil, leaving an overhang on the sides to prevent fudge from sticking to your pan and to make it easy to remove from the pan when ready to cut into pieces. Then, add your chocolate chips, sweetened condensed milk, and the salt to a heavy bottomed saucepan. Cook the mixture over medium-low heat until the chocolate chips are melted. Then, remove from the heat and stir in the vanilla and fold in the chopped peppermint bark. You don't want the peppermint bark to be stirred in the fudge until it melts so just carefully fold it in.
Finally, spread the fudge into your foil-lined pan, sprinkle the crushed peppermint on top, and refrigerate for about 2 hours until is is hardened.
That's it! Now, isn't that about as easy as it gets?
You just have to sit back and enjoy the delicious minty flavor and accept all the praise when everyone else tastes it.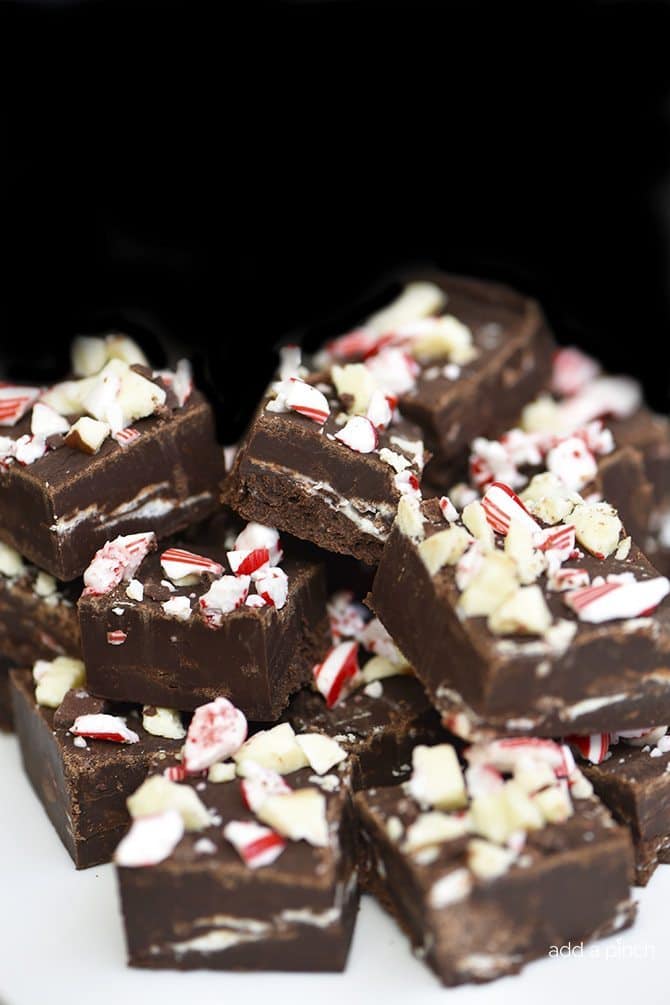 I hope you and your family love this peppermint fudge as we do!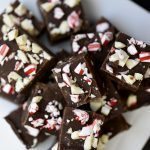 Peppermint Fudge Recipe
Total Time 10 minutes
Prep Time 5 minutes
Cook Time 5 minutes
Peppermint Fudge makes a holiday favorite fudge recipe! A mint and chocolate lovers' dream!
Ingredients
2 12 ounce packages chocolate chips (milk or semi-sweet)
1/8 teaspoon kosher salt
1 teaspoon vanilla extract
1/2 cup chopped homemade peppermint bark or peppermint bark candy
1/4 cup crushed peppermint candy
Directions
Line an 8 x 8-inch pan with foil and set aside.

Add chocolate chips, sweetened condensed milk, and salt to a medium heavy-bottomed saucepan over medium-low heat. Melt the chocolate, stirring frequently. Remove from heat and stir in vanilla extract. Fold in chopped peppermint bark.

Pour into prepared dish and spread with an offset spatula. Sprinkle with crushed peppermint candy. Cover with plastic wrap and refrigerate for 2 hours to set. Remove from refrigerator and remove from baking dish. Cut into 24 or 48 individual squares with a sharp knife.

Store in layers with wax paper or parchment dividing in an airtight container on the counter for up to 7 days or in the refrigerator for 2 to 3 weeks.
All images and text © Robyn Stone for Add a Pinch
Enjoy!
Robyn x0