Peppermint Bark Recipe
Peppermint Bark makes a favorite holiday treat! This homemade peppermint bark recipe is made with layers of peppermint filled milk chocolate and white chocolate and then topped with peppermint candy.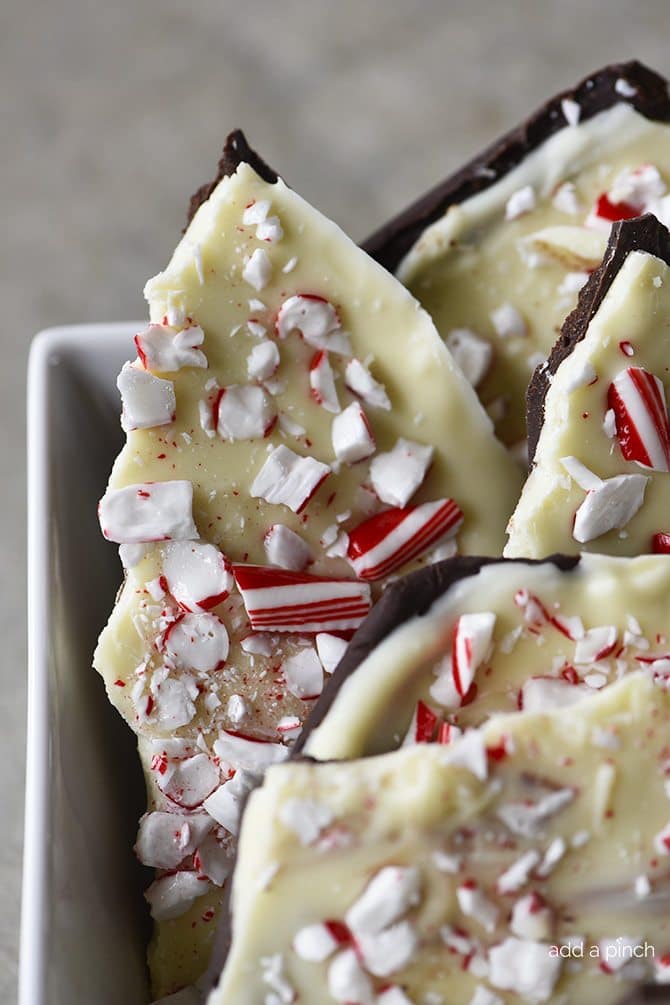 Peppermint bark is a holiday favorite around my house. We've always loved to visit the Williams-Sonoma store and buy a tin of their peppermint bark on our trip to see Santa. It's one of those traditions that started when Sam was just a tiny fella.
The peppermint bark was more for me than him at that point. But over the years, it has become one of his favorites, too.
Even though we buy that tin of peppermint bark when we visit Santa each year, it's the only tin I buy. I enjoy making it each year and believe it or not, it is just as good. With minimal ingredients, for just a few dollars, and in less than 15 minutes you can make peppermint bark to enjoy and share this year.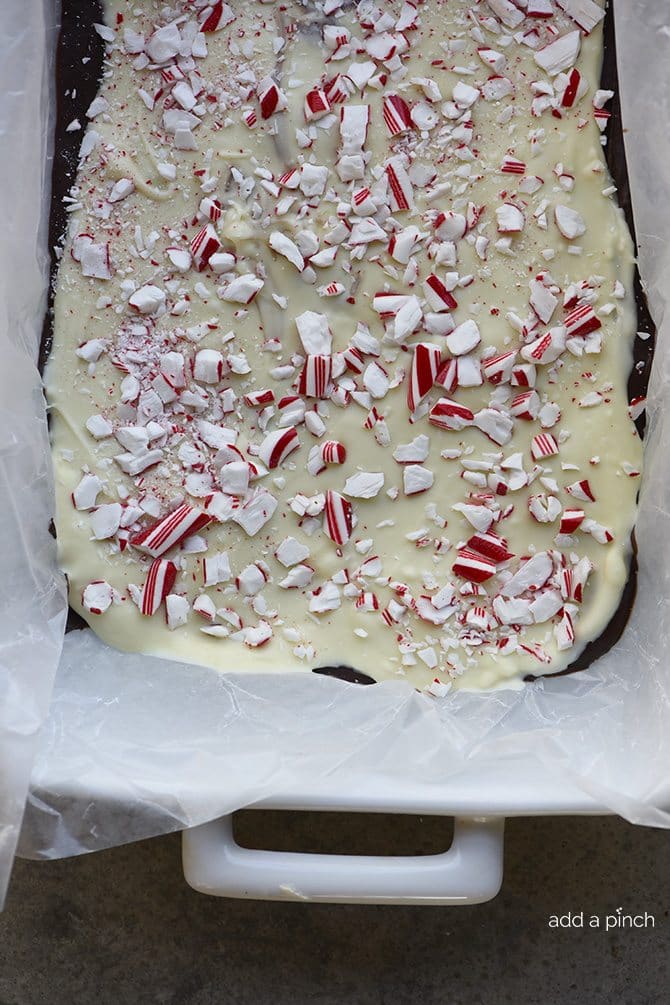 It's one of those delicious nibbles that is perfect with a cup of cocoa.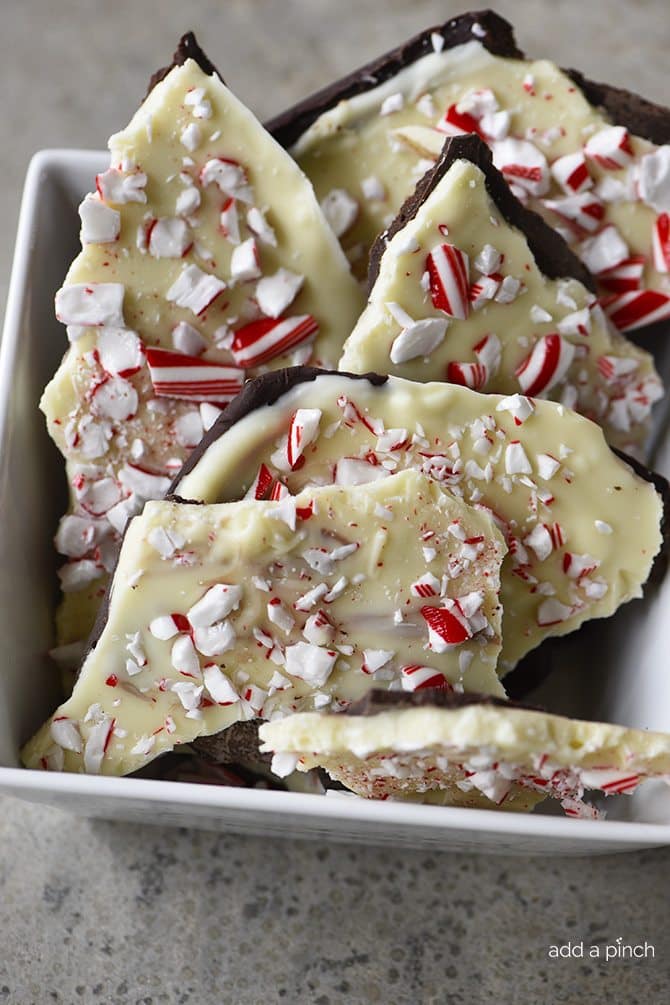 And as much as we love it at my house, I've learned that others love it just as much! It makes a great addition to any Christmas cookie and candy platter and to give as a thoughtful gift!
Here's how I make my peppermint bark recipe. I hope you love it as much as we do!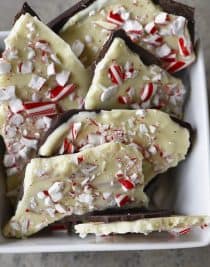 Peppermint Bark Recipe
Total Time 12 minutes
Prep Time 10 minutes
Cook Time 2 minutes
This peppermint bark recipe is perfect for the holidays. Great for peppermint bark enjoying as a treat, gift giving or when entertaining.
Ingredients
1 1/2 cups milk chocolate chips
2 teaspoons coconut oil divided
1 1/2 cups white chocolate chips with cocoa butter
4 teaspoons peppermint extract
1/2 cup crushed peppermint candy
Directions
Place waxed paper in a 13x9 baking dish. Leave enough waxed paper along edges to lift peppermint bark from baking dish later.

Add milk chocolate chips and 1 teaspoon coconut oil to a medium glass bowl. Heat in microwave for about 1 minute. If not melted, heat in 30 second increments until it is melted. Remove from microwave and stir until smooth. Add 2 teaspoons peppermint extract to melted milk chocolate and stir until well-combined. Pour chocolate into the prepared baking dish and place in the freezer until hardened, approximately 3 minutes.

Repeat the same process with the white chocolate chips. Remove baking dish from freezer and spread white chocolate over semi-sweet chocolate. Sprinkle crushed peppermint candies over white chocolate and return to the freezer until firm, approximately 3 minutes.

Remove from freezer and pull waxed paper from baking dish. Break peppermint bark into pieces. Place on a dish, in a tin, or in cellophane bags for gift giving.
All images and text © Robyn Stone for Add a Pinch
Enjoy!
Robyn xo

From the Add a Pinch recipe archives. Originally published 2010.