Cut-Out Sugar Cookie Recipe
This cut-out Sugar Cookie Recipe has been in my family for years and years. It is one of those cookie recipes that we pull out each year to make Christmas cookies for decorating.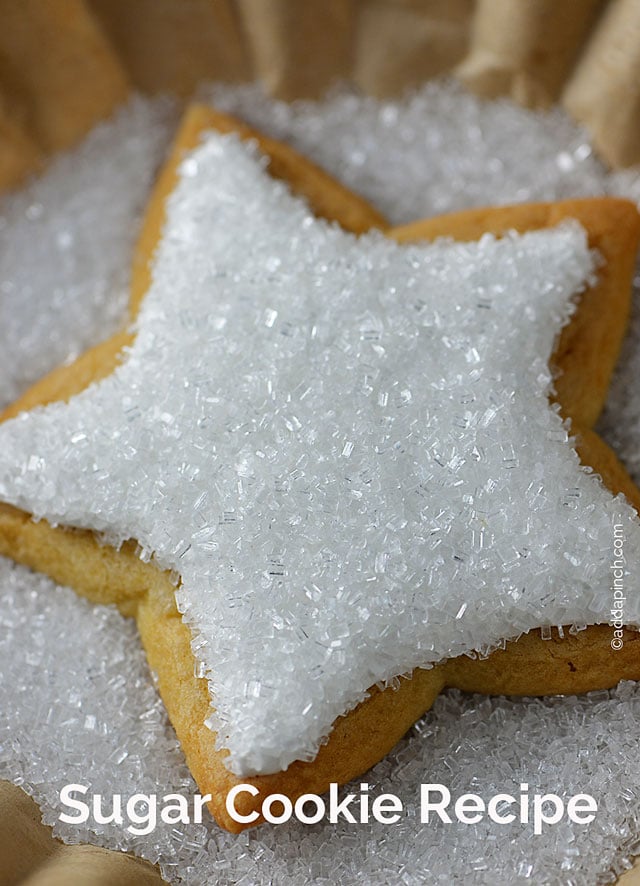 Through the years, we've tried a few variations off my family's sugar cookie recipe and especially with the decorations. Mama would make a quick sugar cookie icing and we'd add all sorts of little candies to the cookies for decoration. Some years, those cookies turned out a lot cuter than others, but they were always delicious!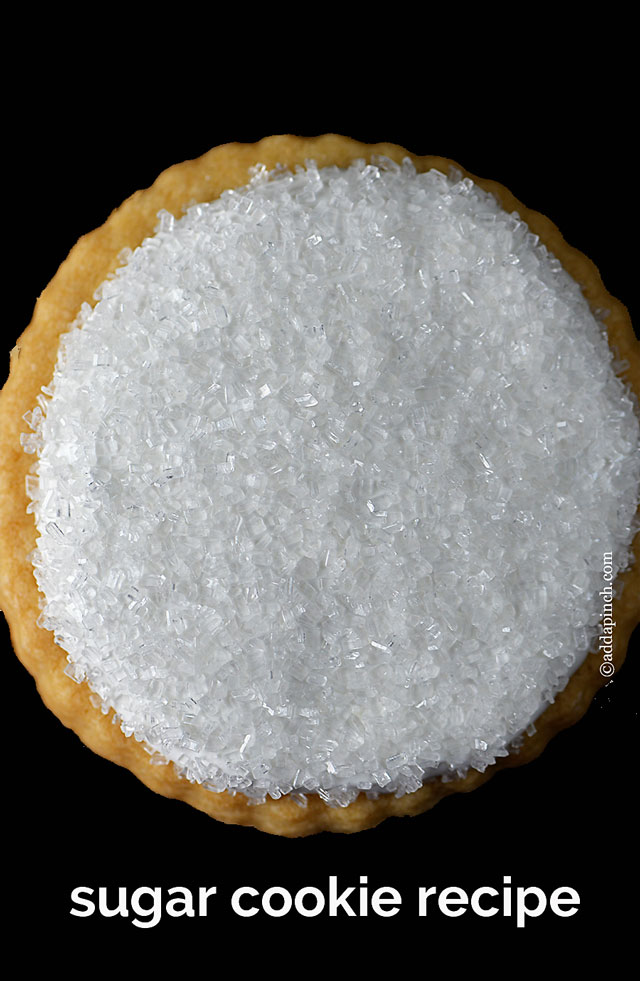 Now for the past 12 years, I, like my Mama did when I was growing up, pull out the canister of cookie cutters and turn all of the shape selection over to Sam. Sometimes we end up with all snowmen, and then other years, we have a great mixture of all sorts of shapes to bake and decorate.
While the sugar cookies are cooling, I mix up the same cookie icing that my Mama always made and then we have a blast decorating them. This year, Sam let me have a few to decorate myself.
I have to tell you, it was if I'd just been asked to sing on Broadway or dance with the Rockettes. Stage fright hit at such a level that I couldn't think of anything to do other than sprinkle all of my cookies with white sanding sugar.
I'm so creative. Heh!
I've always loved simple and classic.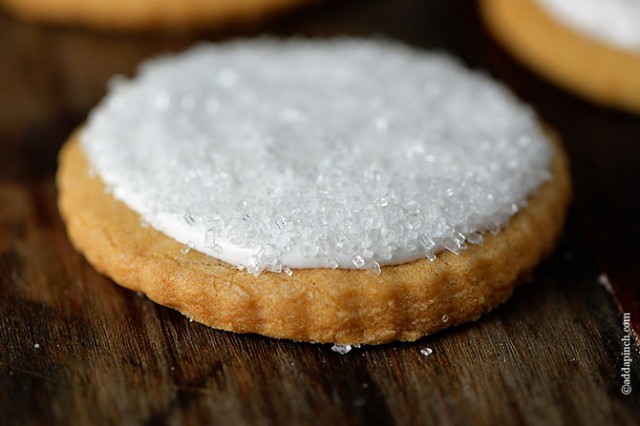 While we've always loved making these as part of our baking for Christmas cookies, it's really a great sugar cookie recipe to use whenever you'd like to make sugar cookies for decorating or just enjoying.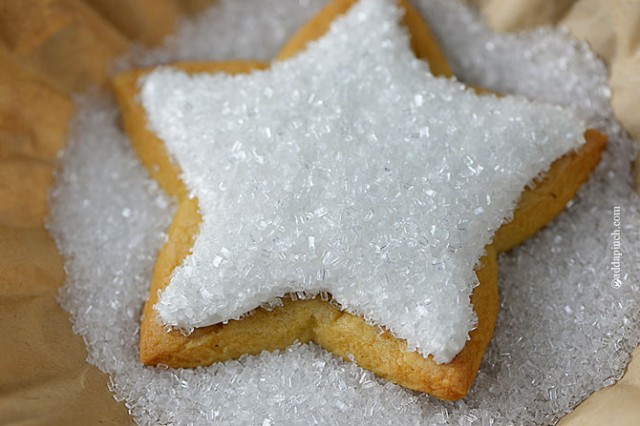 Here's my family's sugar cookie recipe. I hope your family loves it as much as mine does! You might also like to try my Chewy Sugar Cookie Recipe. Between the two, you'll be in sugar cookie bliss!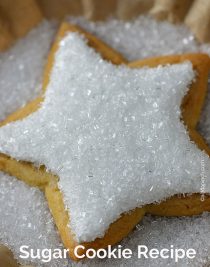 Sugar Cookie Recipe
Total Time 22 minutes
Prep Time 10 minutes
Cook Time 12 minutes
This sugar cookie recipe is an heirloom family favorite recipe for generations. This simple sugar cookie recipe makes perfect roll out sugar cookies perfect for decorating.
Ingredients
1 cup butter softened
1 cup granulated sugar
2 eggs
2 teaspoons vanilla
4 cups all-purpose flour
1/2 teaspoon baking powder
1/2 teaspoon baking soda
1 teaspoon salt
confectioner's sugar for rolling
Directions
Line baking sheet pans with parchment paper or silicon baking mats.

Cream together butter and granulated sugar until light and fluffy, about 3 minutes. Add in eggs, one at a time, and then vanilla. Whisk together flour, baking powder, baking soda, and salt in a large bowl. Slowly incorporate flour into butter and sugar mixture, making sure to mix well as combined, taking care not to overmix as it causes tough cookies.

Dust countertop area lightly for rolling sugar cookie dough with confectioner's sugar. Divide sugar cookie dough in half and roll to desired thickness. Cut sugar cookies with preferred cookie cutters, working dough back together and rolling and cutting until all dough has been used and placed onto prepared baking sheets.

Place baking sheets into freezer for 15 minutes to prevent the dough from spreading as much while baking.

Preheat oven to 350º F as sugar cookie dough is in the freezer. Transfer baking sheets straight from the freezer to the oven for baking. Bake cookies until lightly golden brown, about 12 minutes. Remove from oven and allow to cool completely before decorating, if desired.
All images and text © Robyn Stone for Add a Pinch
Happy Baking!
XO,
Robyn
For beautiful sugar cookie decorating tips and tutorials, you need to visit my very talented friends: