Jump to Recipe • Print Recipe
Gingerbread cookies are a favorite Christmas cookie recipe and this gingerbread cookie recipe will become a favorite with a few special additions.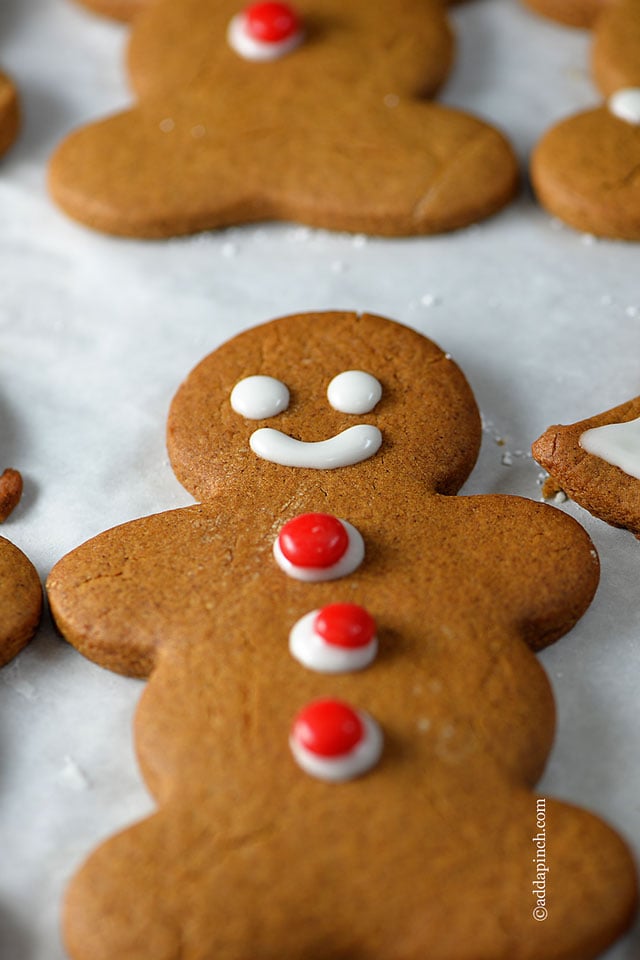 Gingerbread cookies were not my favorite cookies growing up. To be completely honest, I never really cared for them until about five years or so ago when I decided that I was going to create a gingerbread cookie that I absolutely loved.
My ultimate gingerbread cookie had a few requirements:
– it had to be full of gingerbread spice without being overwhelming
– it had to be soft and tender, yet hold up well for baking, decorating, and sharing with friends
– my whole family had to love it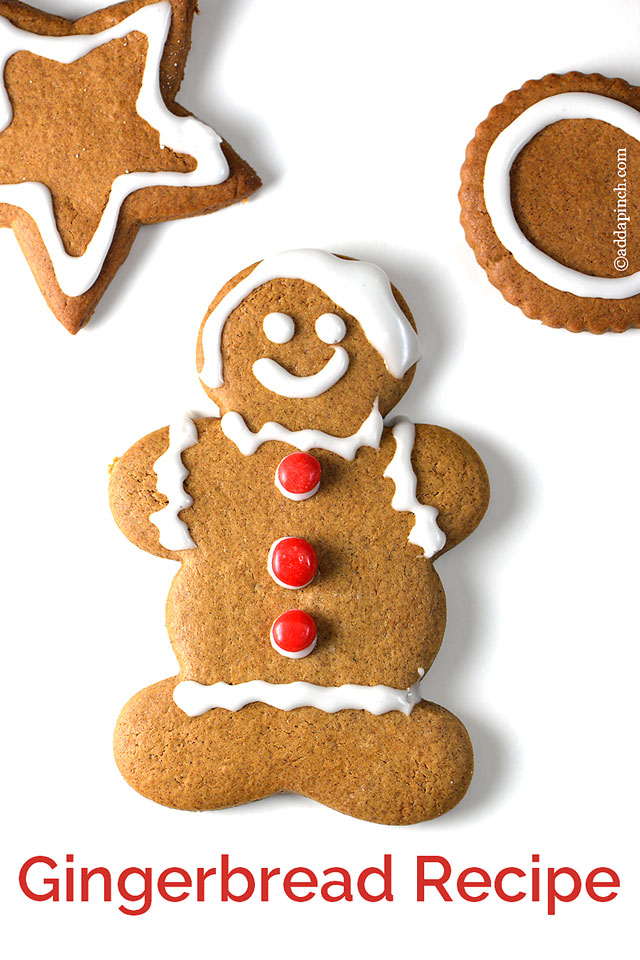 It seemed a bit daunting, but I was determined. For a few days, I tried tweak after tweak, until finally, I did it. I'd made the perfect gingerbread cookies for my family.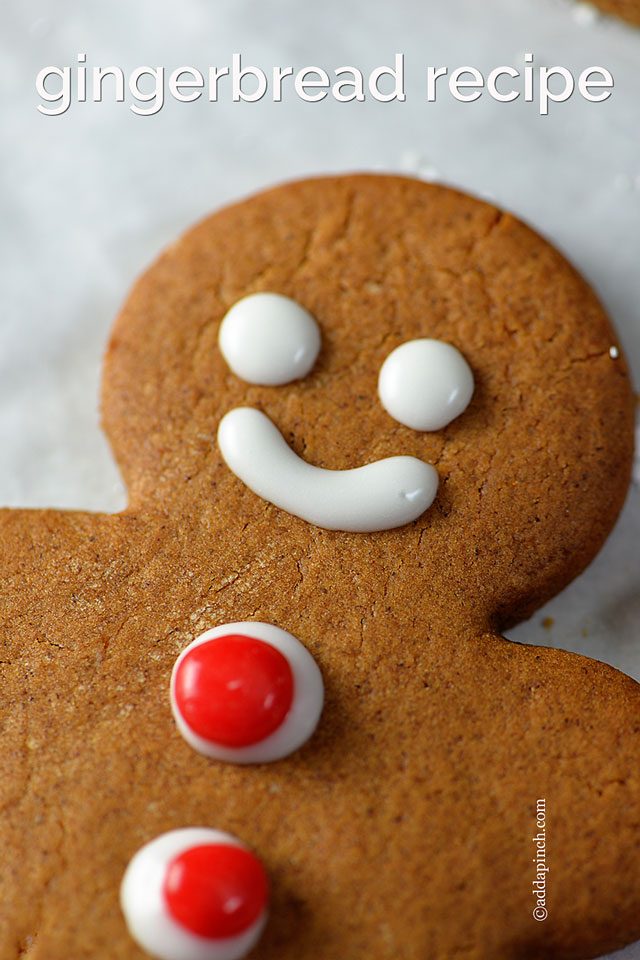 If you are a gingerbread cookie lover, then you may spot a few ingredients that aren't normal for gingerbread cookies. Those are part of my tweaks to make them perfect for our tastes. I'm certainly not saying these are the perfect gingerbread cookies for every family, but for mine, we don't want them any other way.
Here's my gingerbread cookies recipe. I hope you love them as much as we all do!

Gingerbread Cookies Recipe
Gingerbread cookies are a favorite Christmas cookie recipe and this gingerbread will become a favorite with a few special additions. Makes 36 gingerbread cookies
Author:
Robyn Stone | Add a Pinch
Ingredients
1 cup unsalted butter, softened
1 cup brown sugar, packed
¾ cup molasses
1 teaspoon salt
2 teaspoons cinnamon
2 teaspoons ground ginger
¼ teaspoon ground cloves
¼ teaspoon espresso powder
½ teaspoon vanilla
1 large egg
1 teaspoon baking powder
½ teaspoon baking soda
3½ cups all-purpose flour
confectioner's sugar for dusting work surface
Instructions
Cream together butter and brown sugar until fluffy, about 3 to 5 minutes. Add in molasses and mix until well-combined. Mix in cinnamon, ginger, cloves, espresso powder, vanilla and the egg until well-combined.
Whisk together baking powder and baking soda into the flour and then slowly stir these dry ingredients into the molasses mixture.
Divide the dough in half, and wrap well. Refrigerate for 1 hour up to 8 hours.
Preheat your oven to 350°F. Line sheet pans with parchment paper or a silicon baking mat.
Once the dough has chilled, take one piece of dough out of the refrigerator, and dust a clean work surface with confectioner's sugar, and the dough. Roll it out as thin or thick as you like; for slightly less crisp cookies, roll it out more thickly.
Use confectioner's sugar under and on top of the dough to keep it from sticking to the table or rolling pin.
Cut out shapes with a cookie cutter and place onto prepared baking sheets.
Bake gingerbread cookies until they are lightly browned along the edges, about 12 minutes, or until they feel firm. Let the cookies cool completely before decorating, if desired.
Happy Baking!
XO,
Robyn