Christmas Cookies Tray – Build a beautiful Christmas Cookies Tray full of all those favorite Christmas cookies they are sure to love!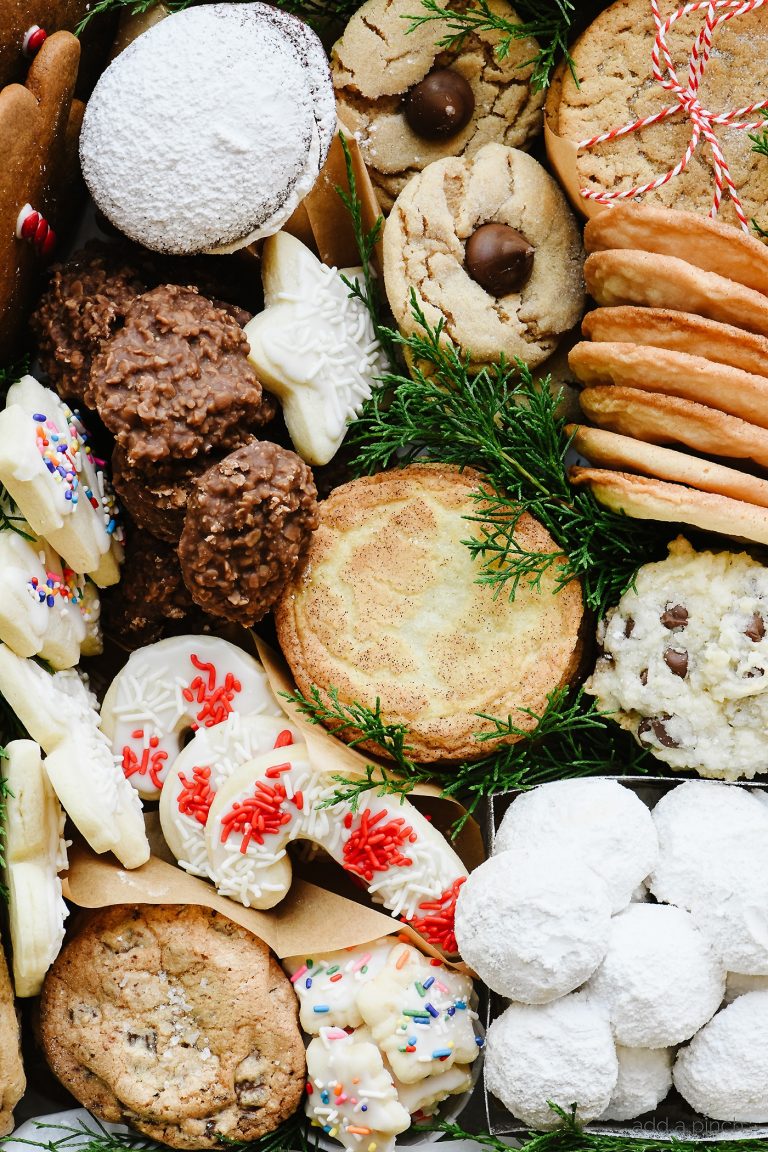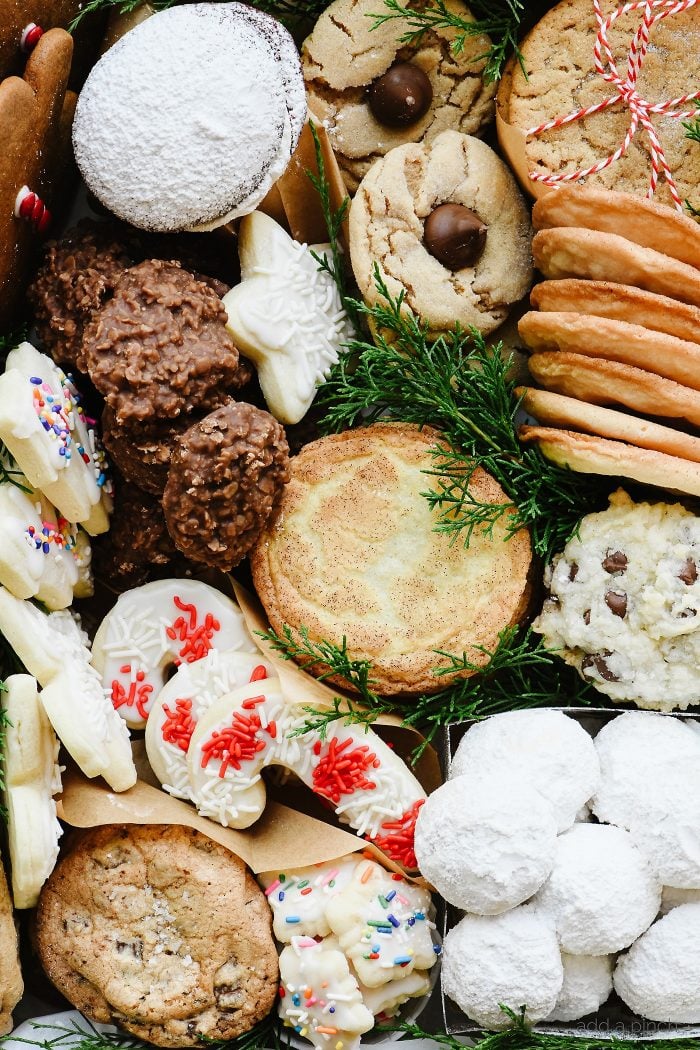 It is the merriest time of the year and the perfect time for sharing your favorite Christmas cookies with family, friends, neighbors, coworkers, and more in your life! We made this beautiful Christmas Cookie Tray using our favorite make-ahead Christmas cookies!
Christmas Cookies Tray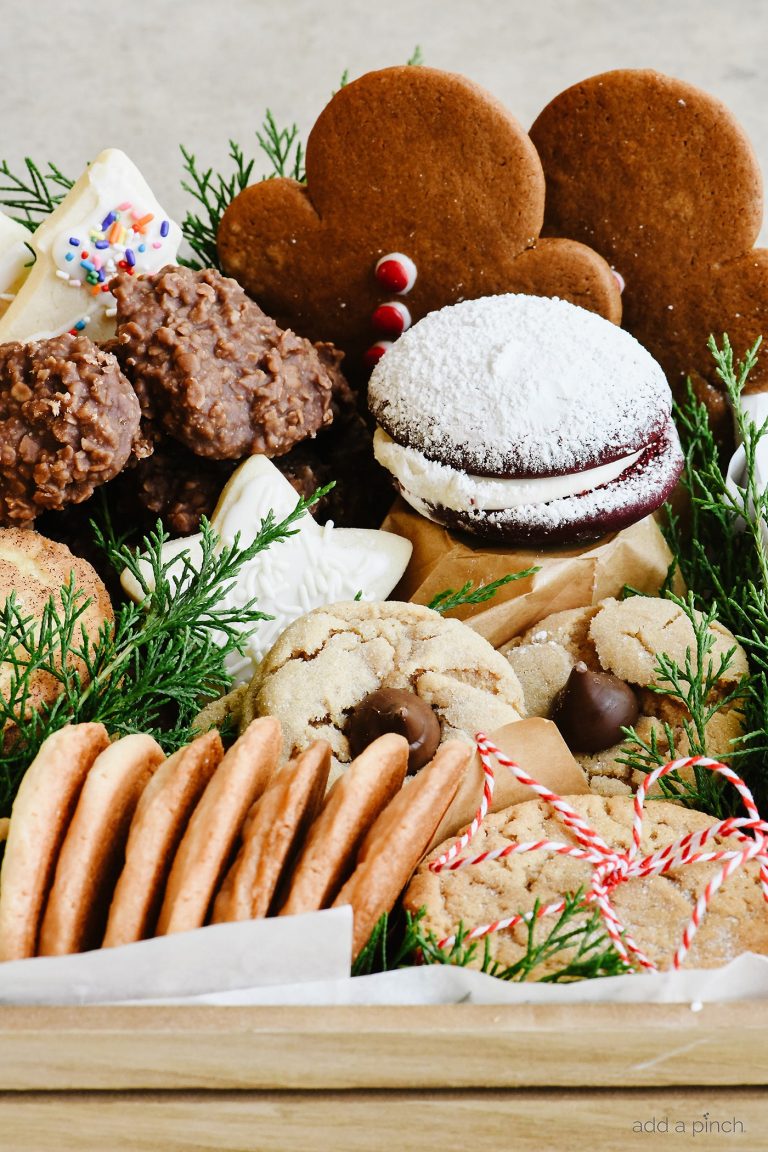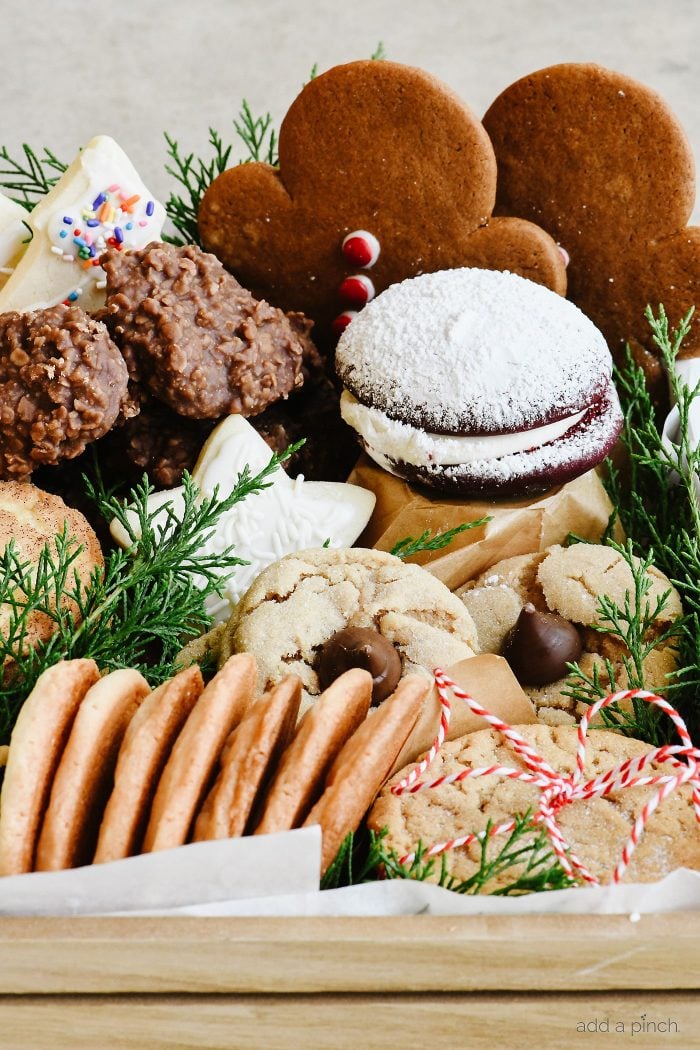 How to Assemble a Christmas Cookie Tray
We began by lining a 9×13 sized wooden tray with parchment paper to protect the tray and to provide a food safe base for the cookies.
Then, we stacked multiples of each of our favorite Christmas cookies into the prepared tray. Some were placed inside parchment cupcake liners to hold them together, some were tied with baker's twine and others were simply nestled alongside one another within the tray.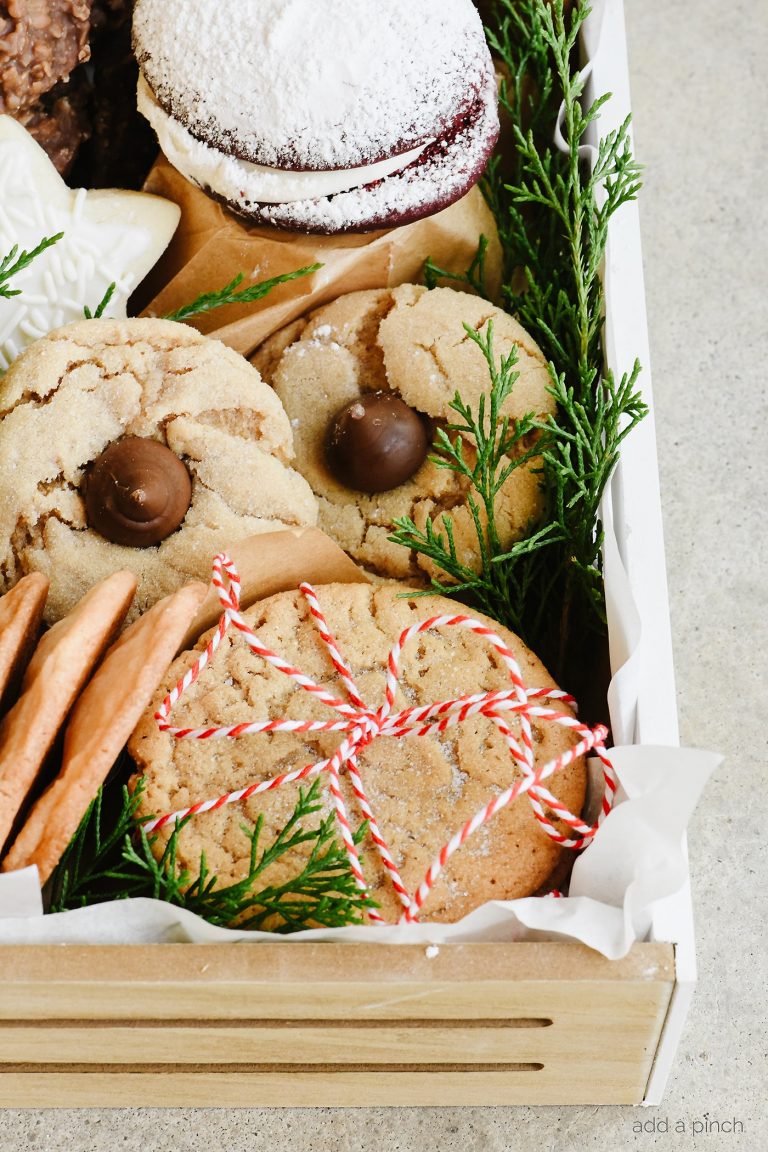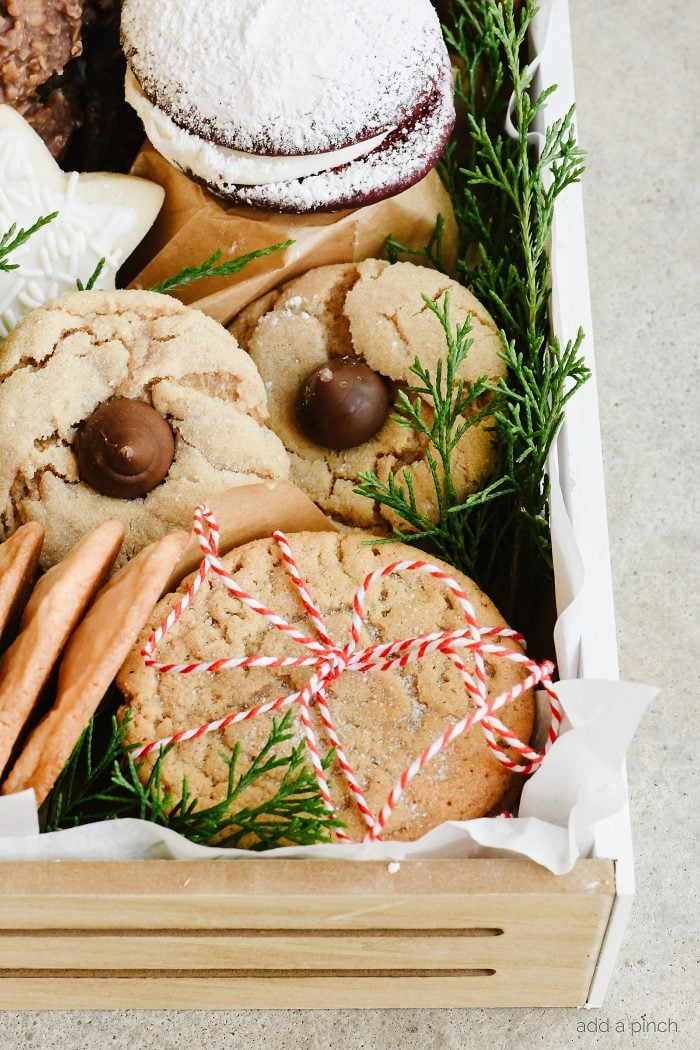 Then, we placed sprigs of greenery in the cookie tray to make the cookie tray even more festive. For the greenery, we recommend using food-safe greenery, such as rosemary, fig leaves, or other herbs. You can also use artificial greenery as we did in ours.
What Cookies to Include in Christmas Cookies Tray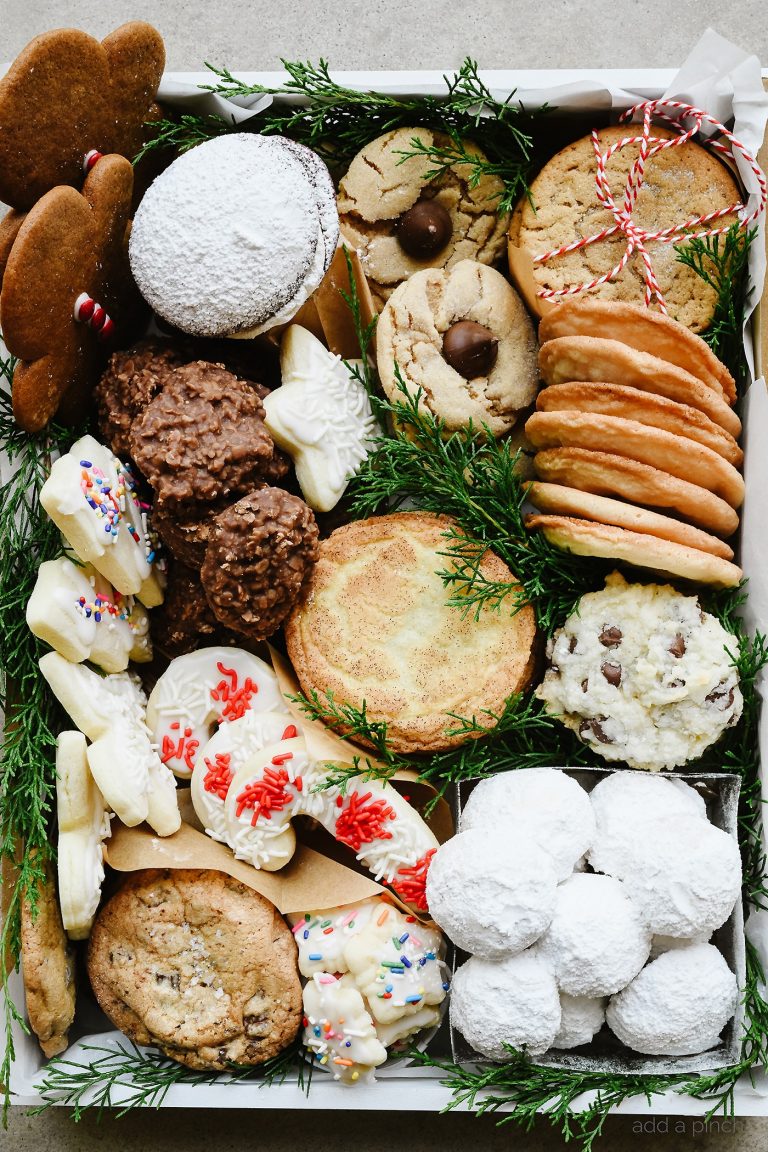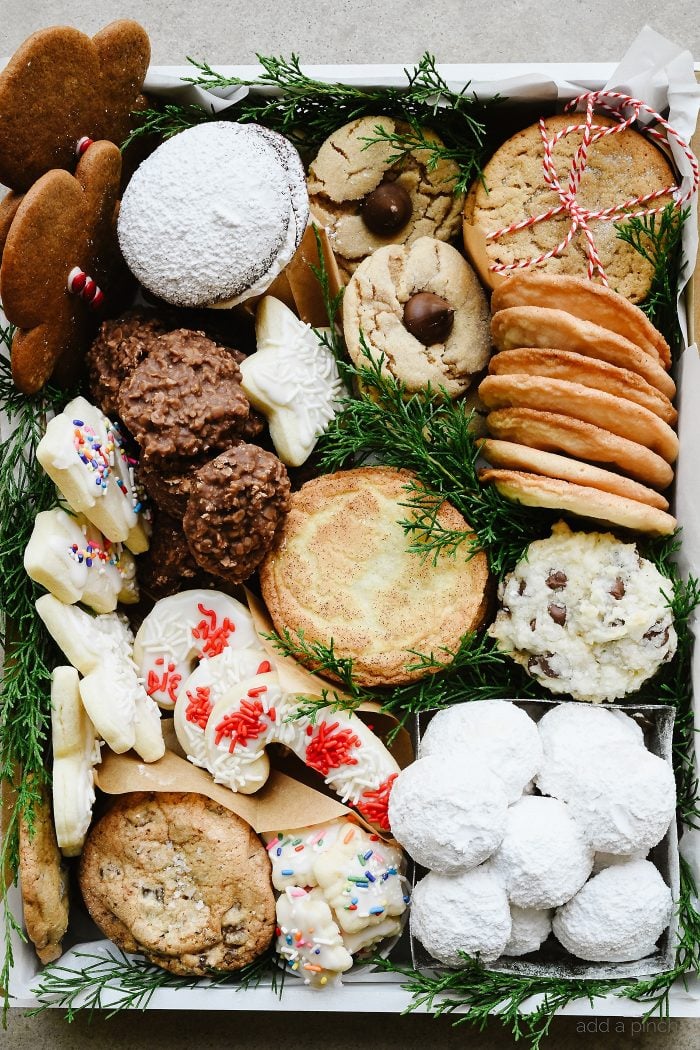 For our cookie tray, we included many of our favorites from our make-ahead cookies list! Here are the cookies that we included:
The Best Chocolate Chip Cookies
Pecan Sandies Cookie (Mexican Wedding Cookies)
We have included make-ahead instructions for each of these cookies so that it makes preparation even easier for you! You'll just want to click on the link to that specific cookie recipe for the full recipe and instructions!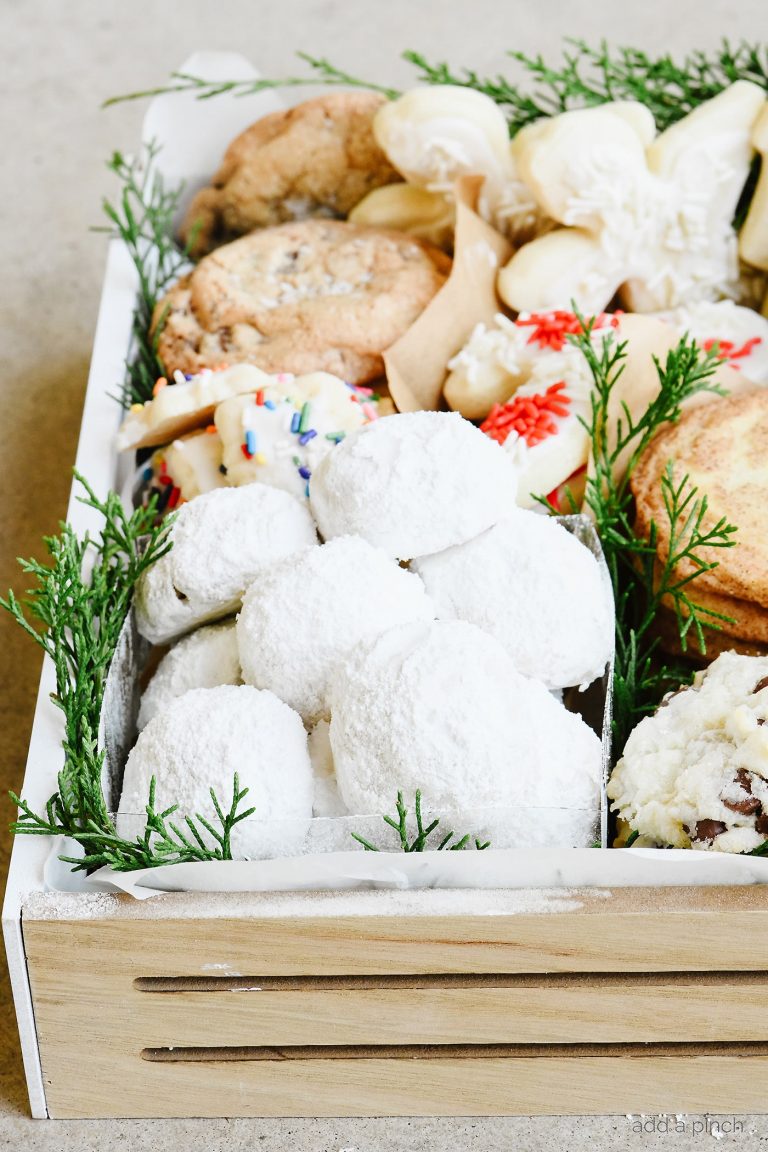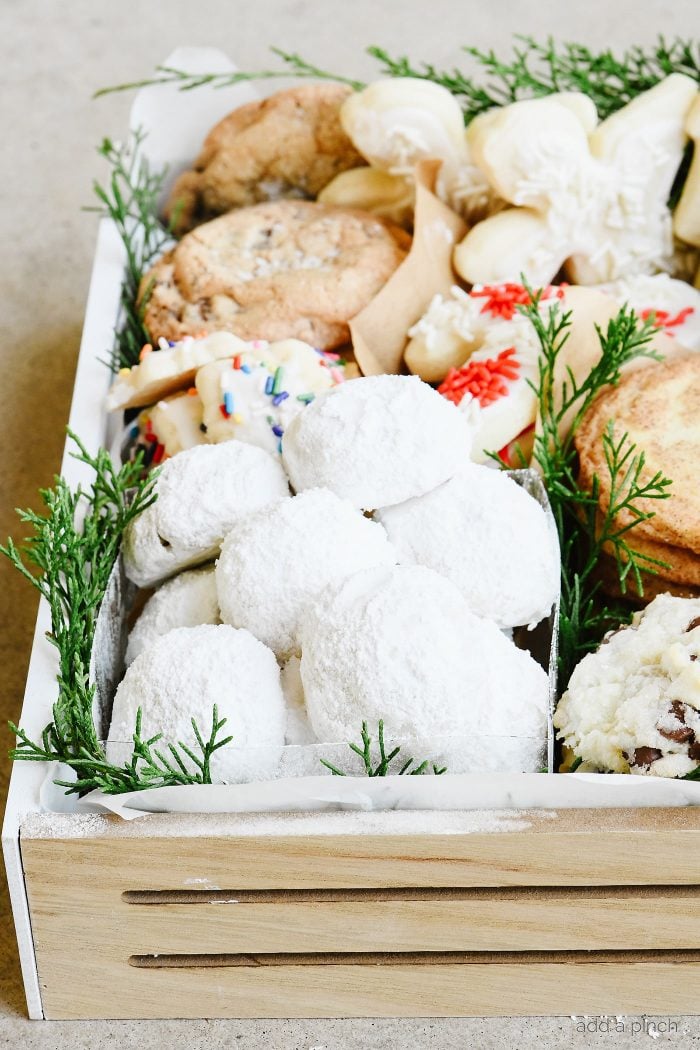 Here's another tip for you… if you only have time to make a few cookies yourself, reduce the size of your cookie tray to an 8×8 disposable baking dish or even to a small round tin. Everyone will surely love your heartfelt and lovely gift!
Merry Christmas!
Robyn xo