Jump to Recipe • Print Recipe
A simple, yet delicious fudge recipe is pretty golden around the holidays. One that you can whip up and have chilling in the refrigerator before a party or that friends look forward to as gifts each year is a fudge recipe that you want in your arsenal for sure.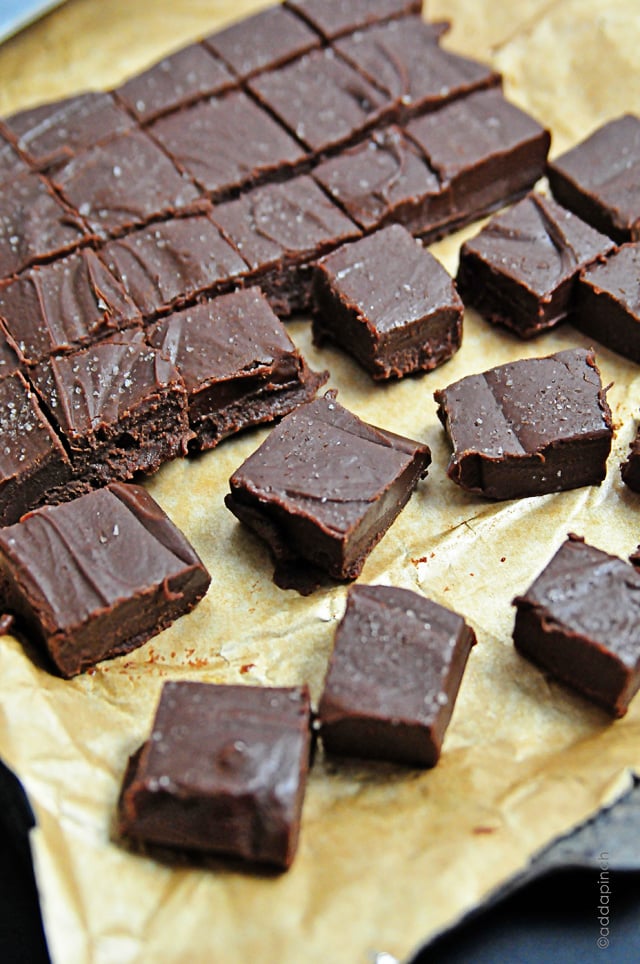 For years, I made the traditional fudge recipe that is credited to Mamie Eisenhower and then one year I didn't have all of the ingredients to make it and went in a new direction.
That year, my fudge disappeared faster than ever before and I kept hearing that it tasted just like a Reese's Peanut Butter Cup. Well, needless to say, it has been the fudge that I make each year now. I still keep saying I need to make more of Mrs. Eisenhower's, but when everyone loves this one so much, I think I better stick with it for a while longer.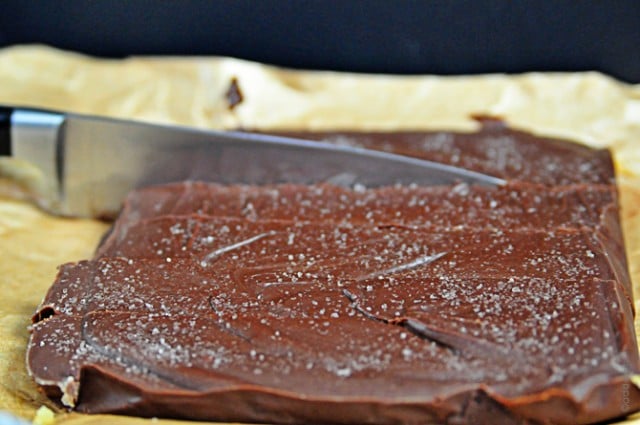 And you know, this fudge couldn't be any simpler to make. The microwave really does all the hard part for you in about two minutes. From that point, it's just stirring and pouring, chilling, slicing, and eating.
Nothing hard about that!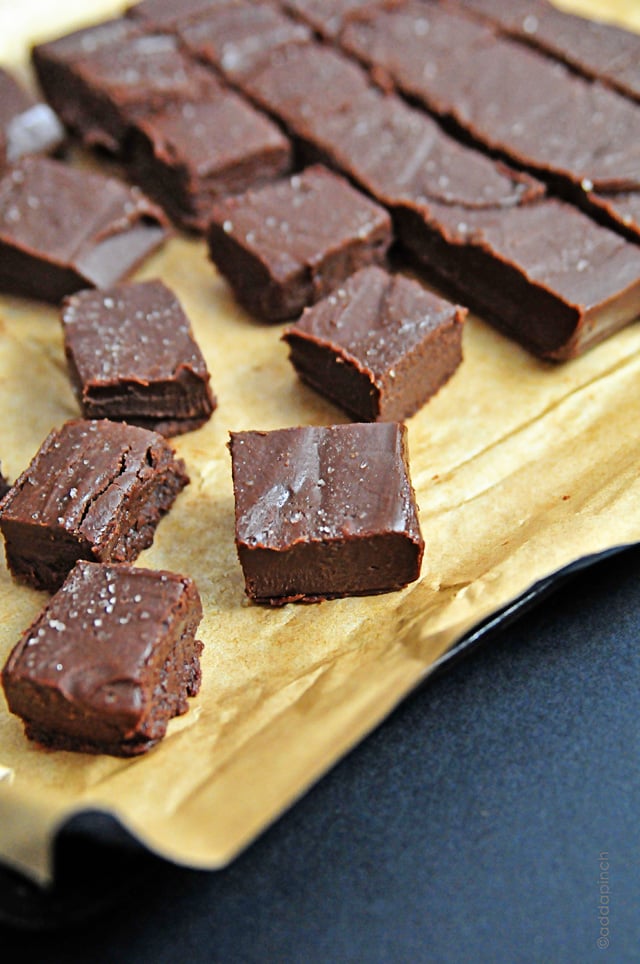 Here's the recipe for my favorite fudge recipe – it's a chocolate and peanut butter lover's ultimate fudge recipe!
Fudge Recipe
This fudge recipe is a chocolate and peanut butter lover's ultimate fudge recipe!
Author:
Robyn Stone | Add a Pinch
Ingredients
8 ounces bittersweet chocolate
1 cup creamy peanut butter
3 tablespoons butter
1 (14-ounce) can sweetened condensed milk
½ teaspoon vanilla
sea salt
Instructions
Line an 8x8 baking pan with parchment paper, including an additional 2-inches of parchment paper to hang over both sides of the baking pan. Lightly spray the parchment paper with nonstick cooking spray. Set the baking pan aside.
Add chocolate, peanut butter, and butter to a microwave safe bowl. Heat between 1½ - 2 minutes on 80% power, depending on your microwave, until chocolate has begun to melt. Remove from microwave and stir until smooth.
Add sweetened condensed milk and vanilla to chocolate peanut butter mixture and stir until well-combined. Pour into the prepared pan and smooth the top of the mixture with the back of a spoon.
Allow the fudge to sit at room temperature for about 3-5 minutes to begin to firm slightly. Sprinkle with sea salt.
Place baking pan into the freezer for about 30 minutes to harden.
To cut the fudge, lift the fudge out of the baking pan using the overhanging parchment edges. Cut into 1-inch squares.
Store fudge in an airtight container in the refrigerator.
Merry Christmas!
Robyn xoxo