Potato salad and summer entertaining seem to go hand in hand. This collection of over 15 potato salad recipes perfect for your next get together!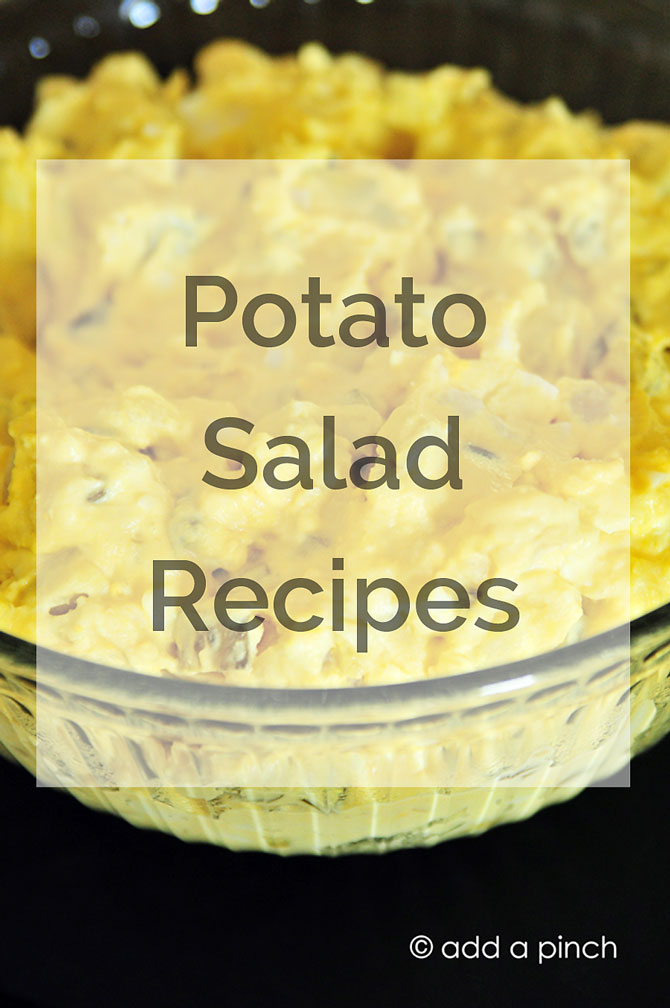 Every time we have a family gathering, you can depend on a big bowl of it to be on the serving table. Another thing you can depend on? That bowl to be empty, as in clean as a whistle by the time the event is over. There's just something so comforting about potato salad that it is one of those side dishes that everyone seems to love. In my family, it's my Mama's recipe that we all look forward to having. There's just nothing like it! However, there are so many other version that I also love that I knew you might like as well.
While I haven't tried all of these myself, they all sound mighty delicious and I'm thinking we should just have a party dedicated to this wonderful dish and everyone bring their favorite version. Now, wouldn't that be a great party?
Enjoy!
Robyn xo