Salted Caramel Banana Nut Muffins take banana muffins to another world!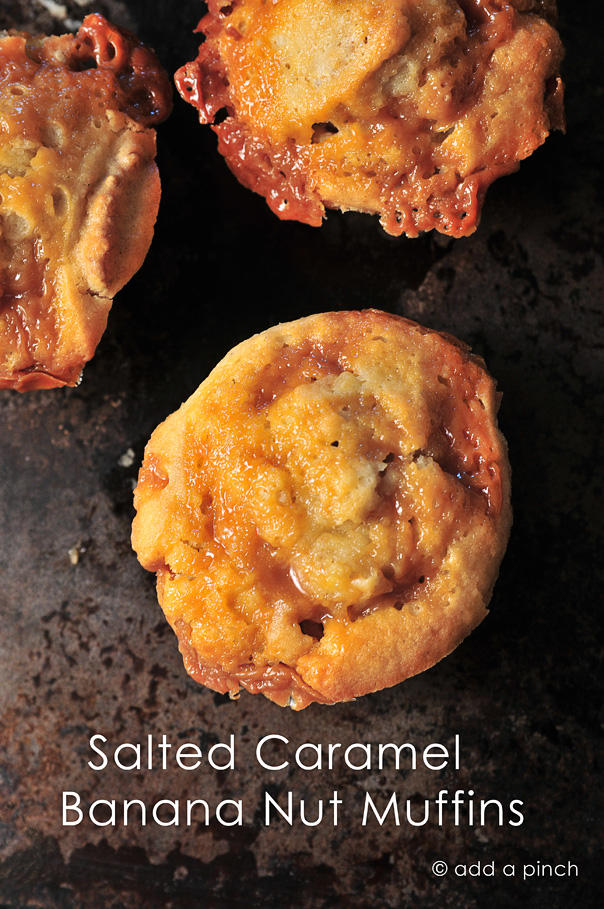 I woke up with an undeniable craving for banana muffins the other morning and I had an idea to make them over-the-top delicious. I could taste them long before I even got into my kitchen to make them. Let me just tell you… they were every bit as good as I'd imagined. Each bite was absolutely glorious. A blend of sweet and salty, creamy and crunchy, ooey and gooey at its very best.
Salted Caramel Banana Nut Muffins.
Just the name alone makes my mouth water.
I knew as soon as my husband looked up from his first bite that I'd be hard pressed to make banana muffin any other way again.
I can't wait to hear how you like them.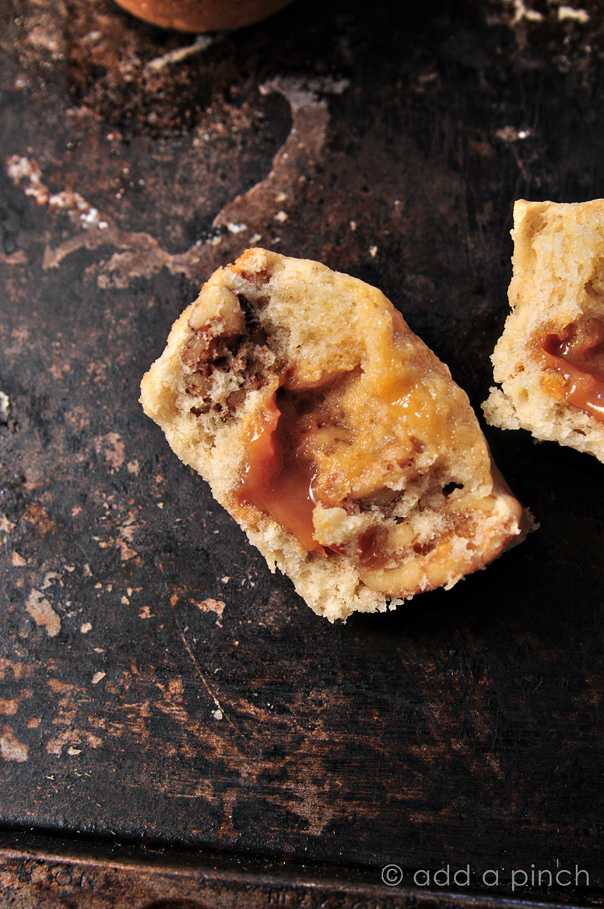 Here's the recipe that you can print or save to your recipe box. You definitely want to make these soon.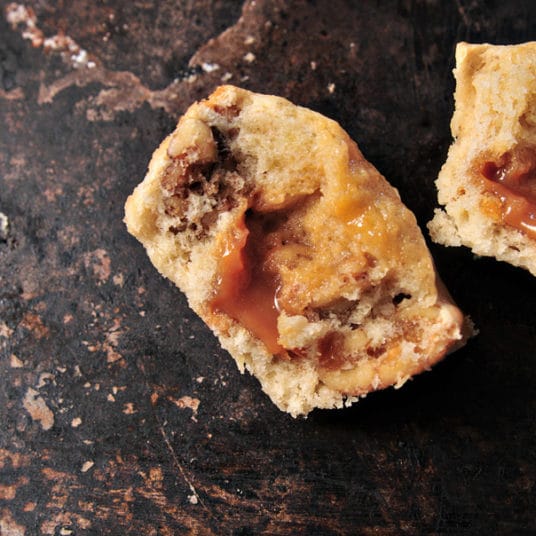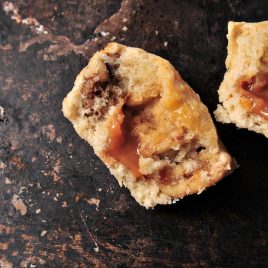 Salted Caramel Banana Nut Muffins Recipe
Salted Caramel Banana Nut Muffins take banana muffins to another world!
Ingredients
2

cups

all-purpose flour

1

teaspoon

baking powder

1/4

teaspoon

baking soda

1/4

teaspoon

salt

3

overly ripened bananas

1

cup

sugar

2

eggs

1/2

cup

melted butter

1

teaspoon

vanilla

1

cup

walnuts
For the salted caramel
5

ounces

caramel candies

unwrapped

1

tablespoon

heavy cream

sprinkle fine sea salt
Instructions
Preheat oven to 350 degrees Fahrenheit. Prepare 12-cup muffin tins with nonstick baking spray or lightly coat with softened butter.

Sift together dry ingredients of flour, baking powder, baking soda, and salt into a large bowl. Set aside.

Cream together bananas and sugar until smooth, about 3 minutes. Add eggs one at a time until creamy. Then, add melted butter and incorporate completely. Add vanilla.

Slowly add in dry ingredients just until combined. Stir in walnuts. Be careful not to over mix.

Fill each muffin tin three-fourths full. With the back of a spoon, make a small indention into the center of the batter.

Prepare salted caramel by adding caramels and heavy cream to microwave safe bowl. Microwave for about 1 minute at 60%, until caramels just begin to melt. Stir until smooth. Sprinkle in sea salt and stir to combine.

Spoon one teaspoon of salted caramel into the indention of the muffin batter.

Bake for 20-25 minutes. Remove from oven and allow to cool for about 3 minutes before removing from muffin tins. Allow to cool further to prevent any issues with the hot melted caramel.
Now, go make these muffins for someone you love. Go make them for yourself. Go make them for all that is right in this world!
Love ya,
Robyn xoxo