There's nothing fancy about this Squash and Onions recipe. Maybe that's why I love it so much.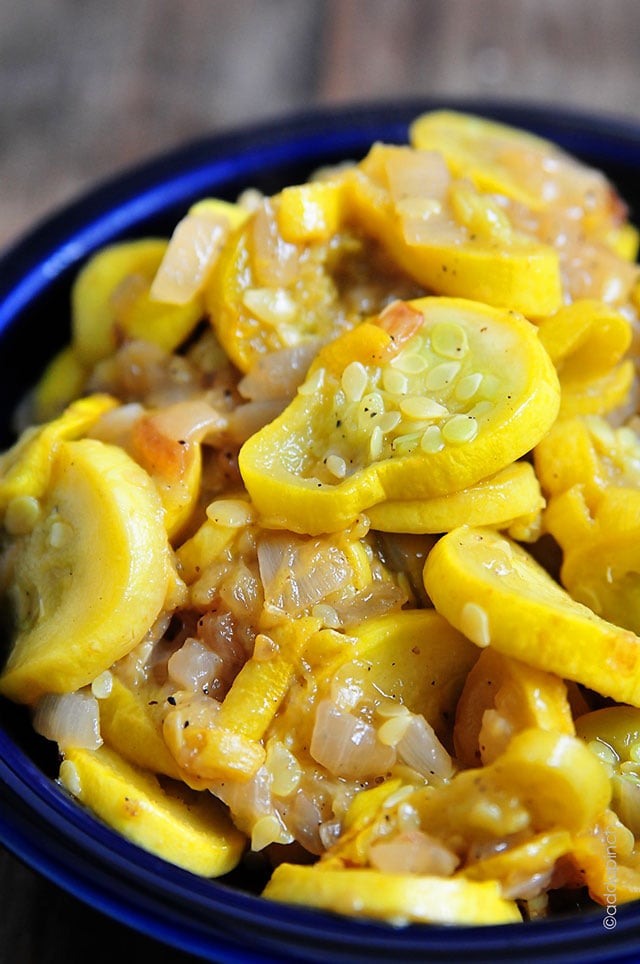 It's simple, delicious, home-cooked goodness at its absolute best.
Especially this time of year when squash are beginning to make themselves well known in many gardens. In other words, prolific!
We actually fiddled around so much this spring that we failed to get our garden planted. We had the best of intentions by plowing the garden area, planning all of the vegetables we'd be planting, and everything just short of buying and planting the plants.
Once we started looking at our summer calendar, we remembered how it had worked the last three years.
We work ourselves to death to get the garden planted and ready and then, we end up going on vacation right as it begins to come in. We come home to the garden we've tended like a baby being overtaken by weeds.
I have to be honest. At this point, some of the fun of my garden has worn thin.
Then, as the hot, humid air just seems hang thick during the later days of July and August, my Georgia garden lost every bit of the charm it could muster
So, this year, once we looked our calendar, we decided we'd be the best customers our local farmer's market has ever seen. We're taking this year off from the summer vegetable garden. We planted wildflowers for the honeybees instead.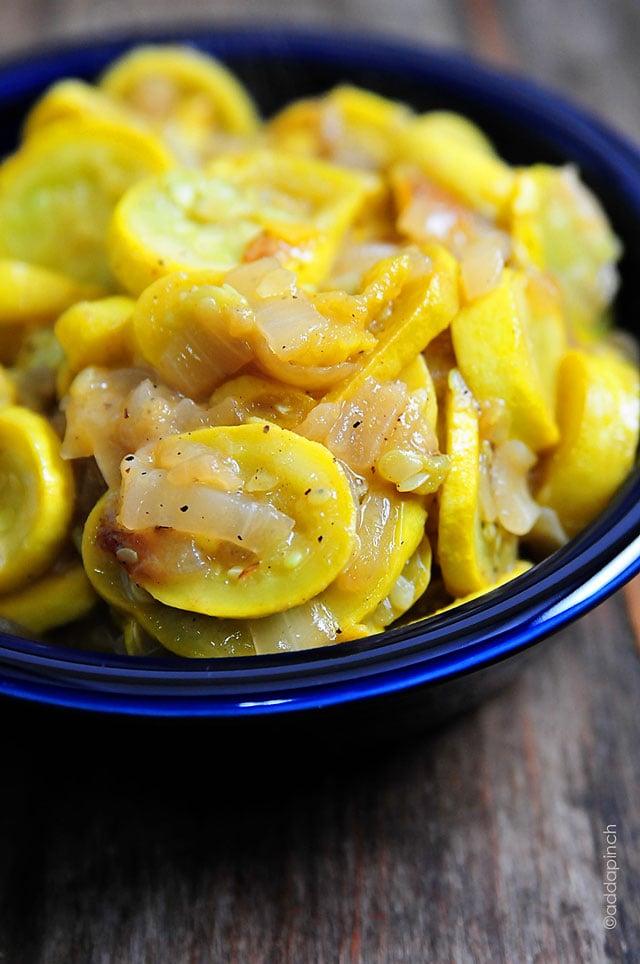 Do I regret it?
Yes and no.
As I visit friends and see their beautiful gardens beginning to produce gorgeous vegetables, my heart gives a bit of a lurch just thinking of all that I'm missing.
But then, as I drive home from the farmer's market with tons of delicious produce I just bought from my local farmers, I'm pretty glad of our decision.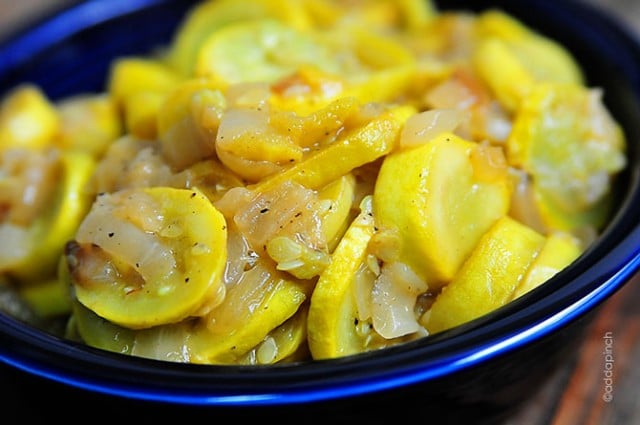 So, to make a long story short, whether your squash comes from your personal garden, that of your local farmers, or off the shelf at your grocery store, make this super easy and delicious Squash and Onions recipe.
Here's my oh so simple Squash and Onions recipe. You'll love it!
Squash and Onions Recipe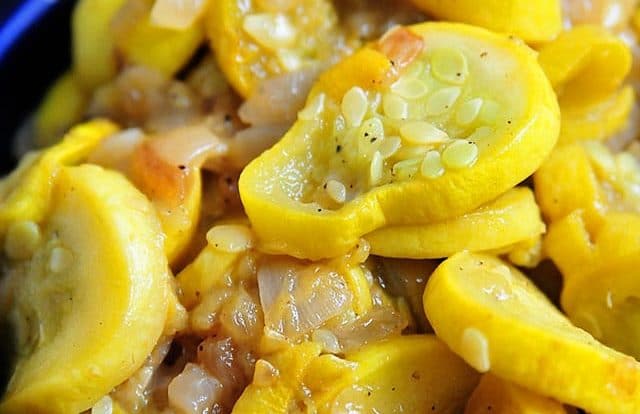 This classic Squash and Onions recipe is a family-favorite side dish throughout the year, but especially during the summer. Get this easy Squash and Onions recipe your family will love!
Ingredients
2

tablespoons

butter or olive oil

5

medium yellow squash

sliced

1/2

medium sweet onion

diced

salt and pepper to taste
Instructions
Melt butter over medium-low heat in a skillet. Add squash and onions and cook until onions are translucent and squash has become fork tender, about 8-10 minutes.

Remove from heat. Add salt and pepper to taste.

Serve warm.
Nutritional Information
Calories:
63
kcal
|
Carbohydrates:
6
g
|
Protein:
2
g
|
Fat:
4
g
|
Saturated Fat:
1
g
|
Polyunsaturated Fat:
1
g
|
Monounsaturated Fat:
2
g
|
Sodium:
48
mg
|
Potassium:
443
mg
|
Fiber:
2
g
|
Sugar:
4
g
|
Vitamin A:
494
IU
|
Vitamin C:
28
mg
|
Calcium:
28
mg
|
Iron:
1
mg
Enjoy!
Robyn xo
You may also love these squash recipes:
Sauteed Squash
Squash Casserole