This Strawberry Banana Smoothie Recipe is a classic smoothie recipe perfect for a quick and easy breakfast or snack!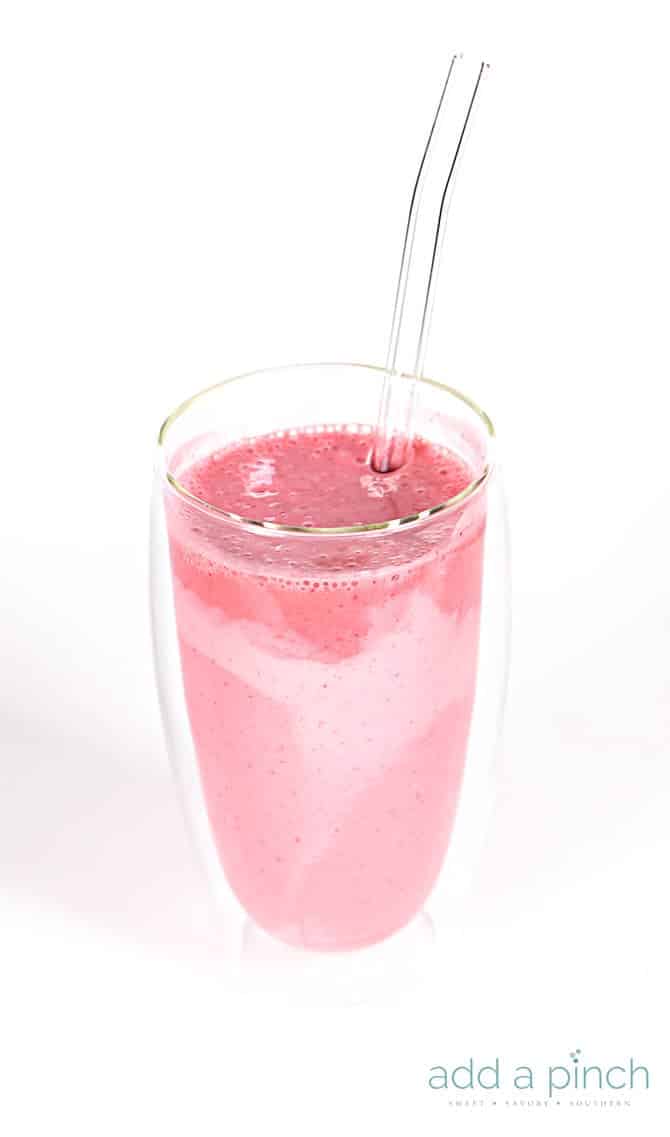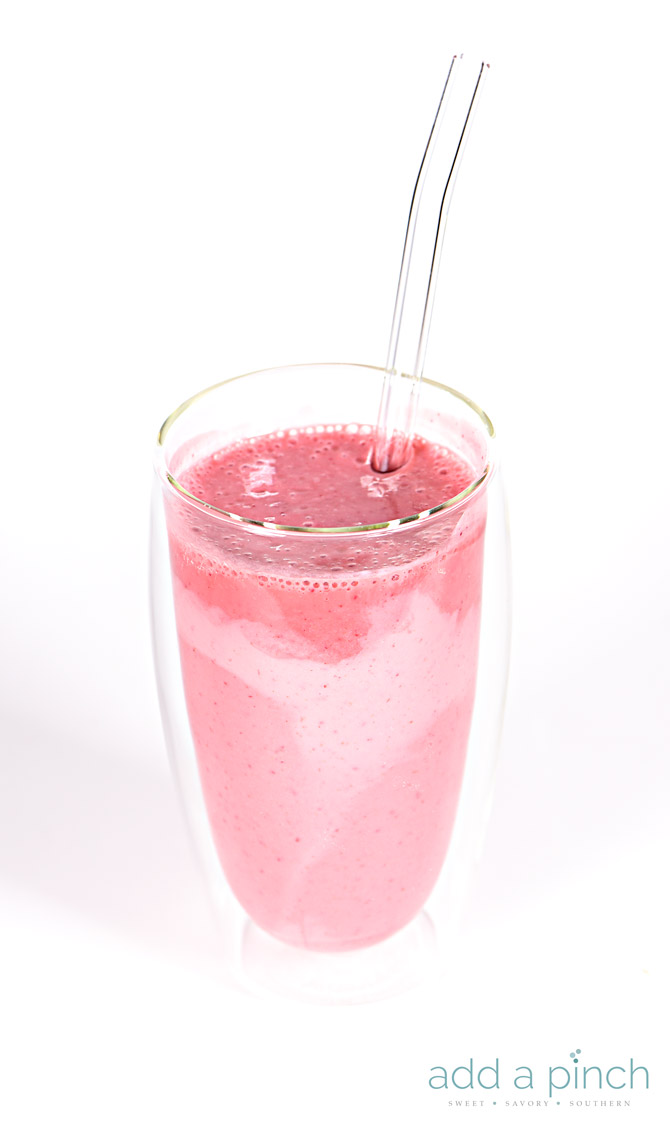 My husband and I enjoy making smoothies practically every day.
It is a thing around here for sure.
We try all sorts of flavor combinations, some we love, some we just like, and some we can't agree on. This Strawberry Banana Smoothie falls into that category.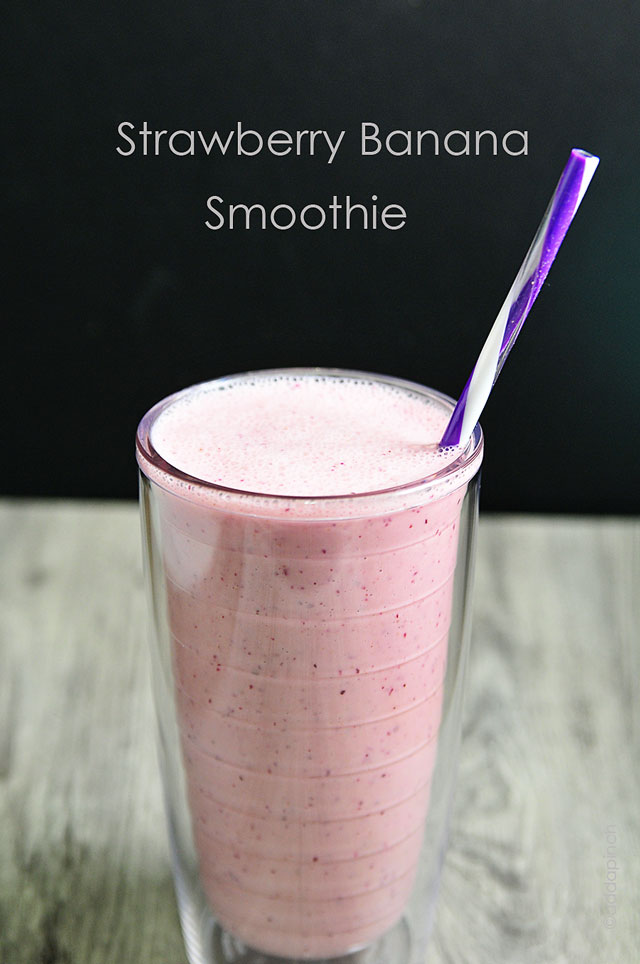 You see, my husband isn't as in love with Greek yogurt as I am and doesn't like the flavor in his smoothies. Me on the other hand? I can't get enough of it! Greek yogurt and I are buds. If you are more like my husband, skip on back to this Strawberry Grape Pineapple Smoothie I've shared before. It's his favorite.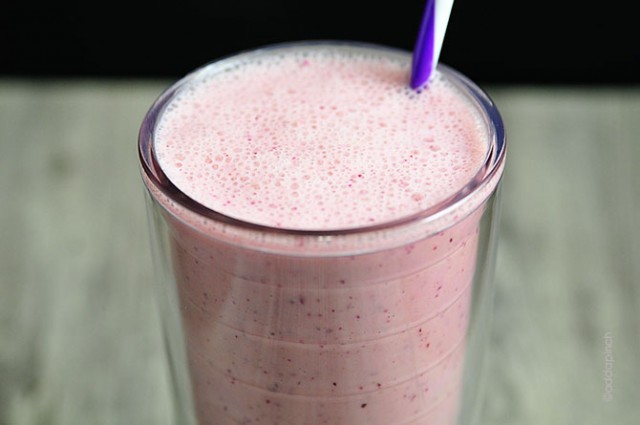 This Strawberry Banana Smoothie also includes red grapes in my recipe. If you have them, please don't skip adding them to this smoothie! They add another little flavor to this smoothie that just makes the whole thing so much better.
Wait… I sound weird.
Just throw in the grapes and trust me. They're good.
Okay, that sounded better.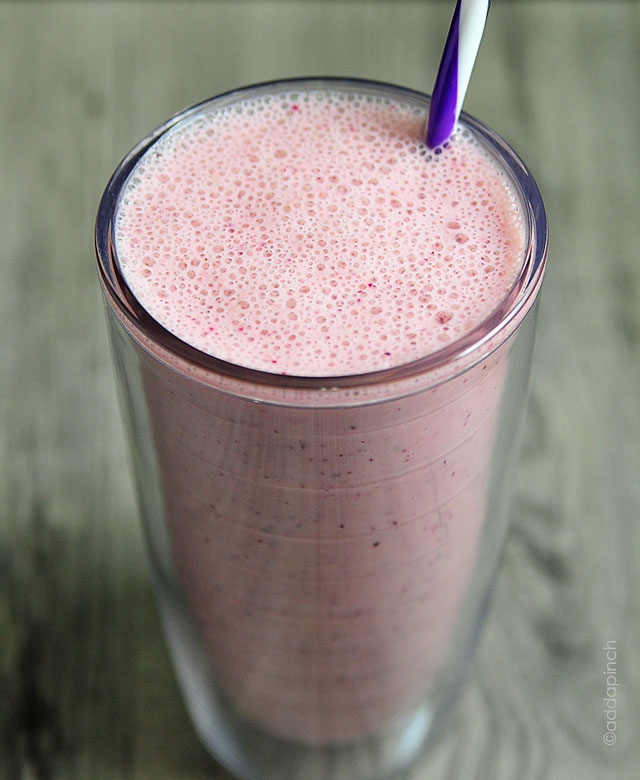 Also, you can totally adjust the honey to taste. Just blend everything together except the honey and then add a teaspoon at a time until you get it just to the amount of sweetness that you prefer. That way, it won't be too sweet or not sweet enough. It'll be juuusssst right.
Here's my Strawberry Banana Smoothie recipe. Hope you love it!
Strawberry Banana Smoothie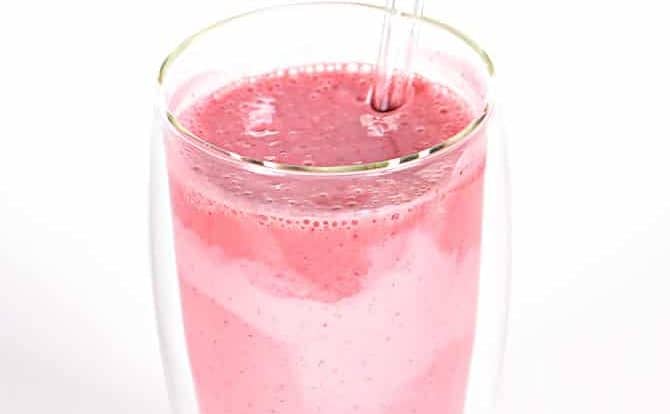 This Strawberry Banana Smoothie recipe is a classic smoothie recipe perfect for a quick and easy smoothie for breakfast or snack!
Ingredients
about 24 red grapes

about 12 fresh strawberries

1/2

ripe banana

1/4

cup

Greek yogurt

1

tablespoon

honey

optional

1/2

cup

ice cubes
Instructions
Add ingredients to blender in the order as listed in ingredients list. Blend on high for approximately 1 minute or until creamy and smooth. Serve immediately.
Enjoy!
Robyn xo
From the Add a Pinch recipe archives. Originally shared 2013.