Strawberry Buttercream has to be one of my family's favorite flavors of frosting. How could it not be since we are all about strawberry everything!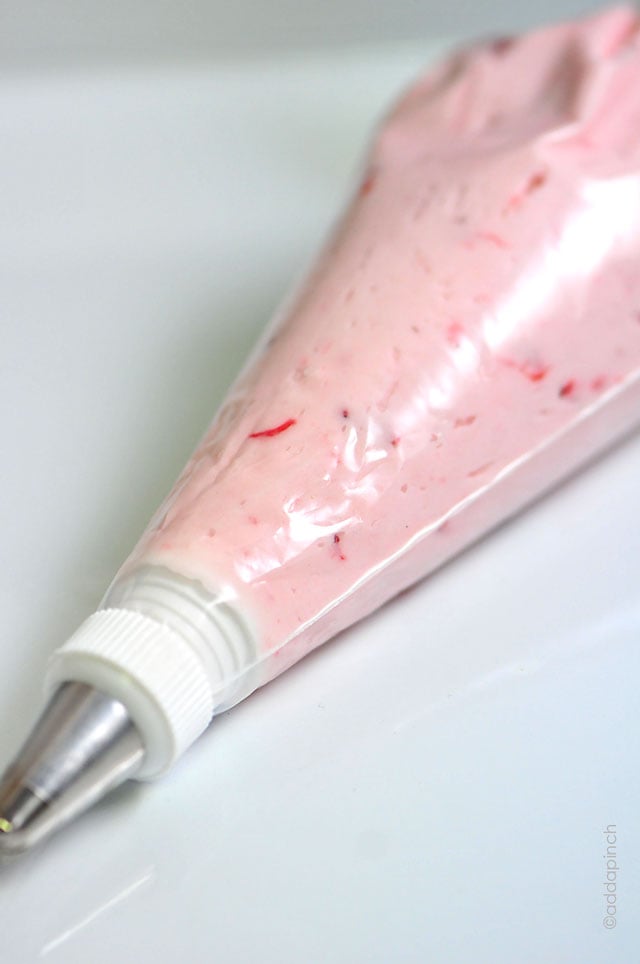 Perfect for spring and summer, this strawberry buttercream frosting is so delicious on so many baked goods it will quickly become one of your favorites, too! Promise.
Well, if you like strawberries, that is.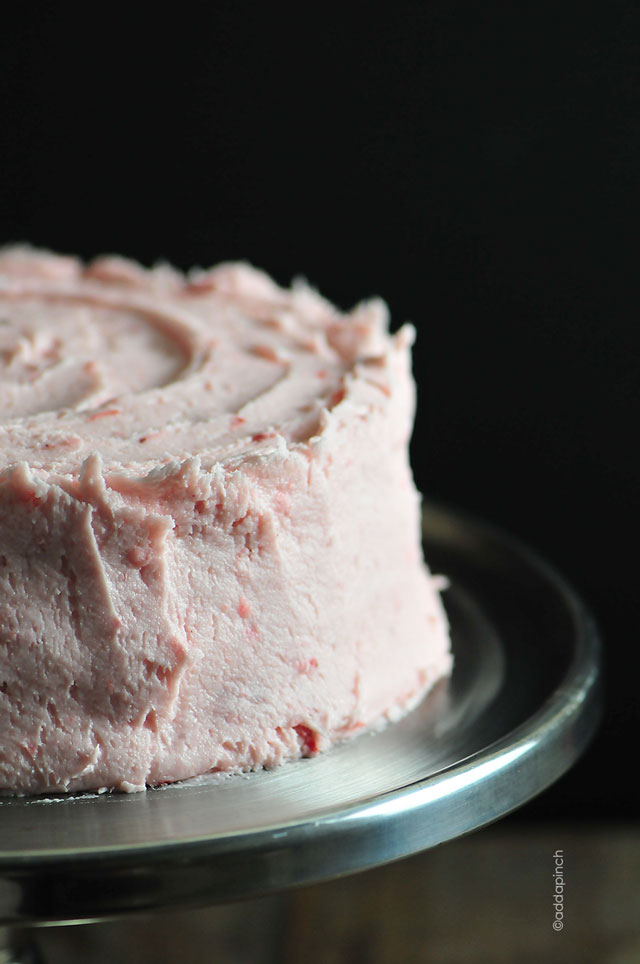 This past weekend, I whipped up a batch of this strawberry buttercream frosting to use on my niece's cake for her graduation party. It was by her request when I asked her what kind of cake she wanted for her party.
This delicious buttercream works perfectly on so many baked goods from cakes and cupcakes to topping cookies or just smooshing between two vanilla wafers if you are in a hurry.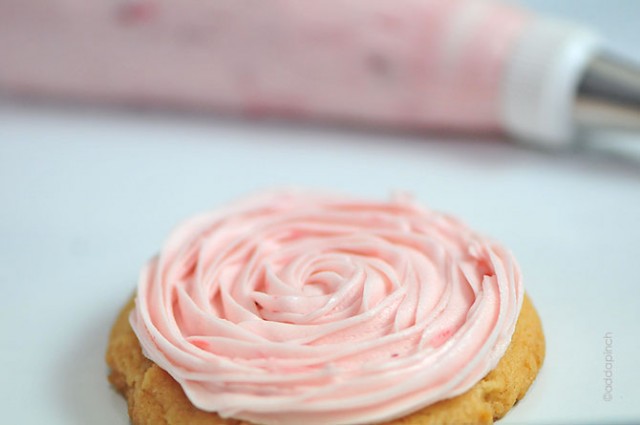 I do have a few tricks to make your buttercream frosting light and fluffy and bakery perfect look!
To make my strawberry buttercream frosting, you'll want to be sure to follow the instructions of adding the confectioner's sugar ½ cup at a time and then turning your mixer onto a high speed for the fluffiest of frostings.
Here's my Strawberry Buttercream Frosting recipe. I can't wait to hear how you love it.
Strawberry Buttercream Frosting Recipe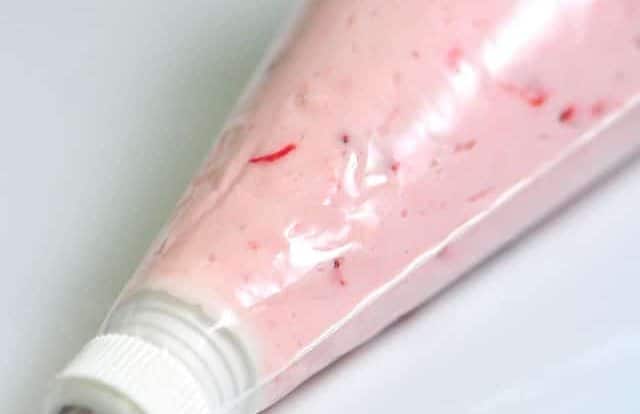 Strawberry Buttercream Frosting is perfect for frosting cakes, cupcakes, and other baked goods. Get this family-favorite Strawberry Buttercream Frosting recipe for perfect fresh strawberry buttercream flavor!
Ingredients
1

cup

unsalted butter

softened

3 ½ – 4

cups

confectioner's sugar

sifted

4

tablespoons

strawberry syrup

1

tablespoon

vanilla extract

2

tablespoons

half-and-half

heavy cream or whole milk

pinch

salt
Instructions
Cream together butter and ½ cup of confectioner's sugar at a time. After each cup of sugar has been added, add strawberry syrup 1 tablespoon at a time. Add vanilla and then beat on high for about 20 seconds to lighten the frosting.

Add half-and-half, one tablespoon at a time until the buttercream has reached a consistency where it will hold it's shape. Add pinch of salt and whip on high for a final 20 seconds.

Use immediately or cover and refrigerate up to three days. To use once refrigerated, slowly allow to reach room temperature and then beat on low speed until the buttercream is smooth before using.
Enjoy!
Robyn xo