Brisket Tacos make a delicious meal and a perfect way to use leftover brisket.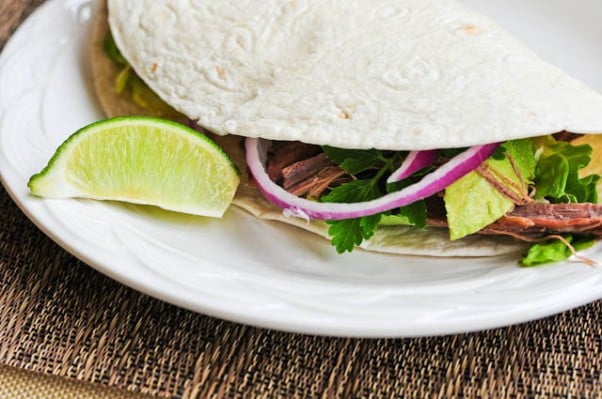 Have you ever had a brisket taco? I had one on a trip we took out west a few years ago and absolutely fell in love with them. No other taco compares since.
The full-flavor of this super simple dish makes people think you've been slaving away in the kitchen for the whole afternoon, when in reality, you just stick the brisket in the oven and let the oven do all the work for you. Add some fresh and delicious toppings and they'll never guess you have a total of about 10 minutes hands-on time with this meal.
Here's how I make it.
Brisket Tacos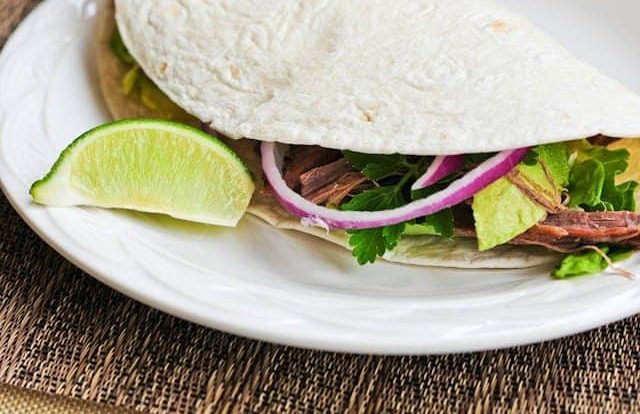 Brisket Tacos make a delicious meal and a perfect way to use enjoy brisket.
Ingredients
1 3-

pound

brisket

2

tablespoons

Worcestershire sauce

1

tablespoon

garlic salt

2

cups

beef stock or broth

8-10 to

rtillas

favorite toppings: cilantro

sour cream, cheese, avocado, red onion, lettuce
Instructions
Place brisket in oven-safe Dutch oven or covered roasting pan.

Pour in Worcestershire sauce and beef stock, sprinkle garlic salt over meat.

Cook until fork tender, about 3-4 hours at 350º.

Pull brisket apart with two forks and pour drippings over meat.

Assemble tacos.
Enjoy!
What's your favorite type of taco?