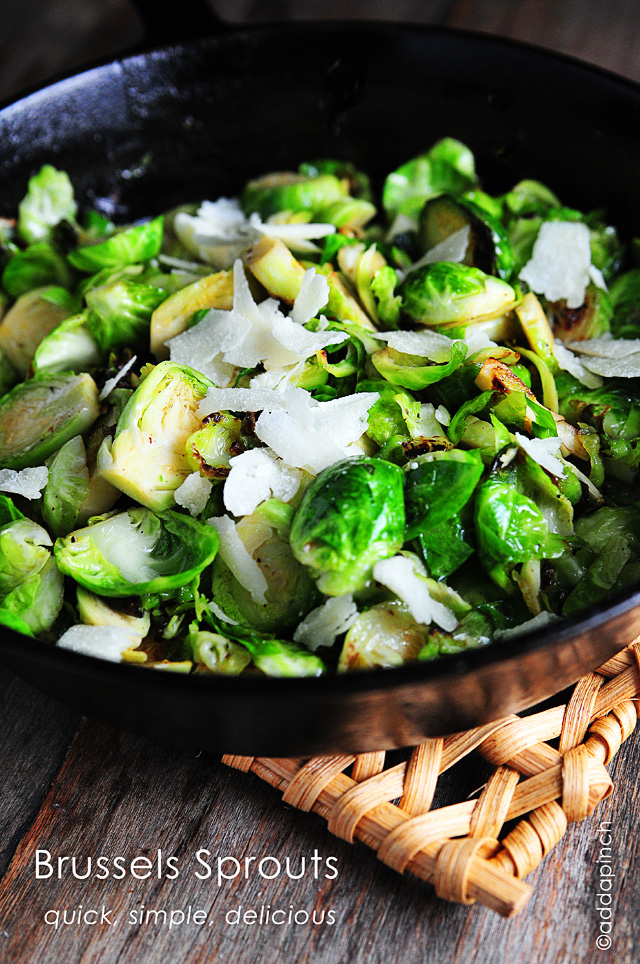 Brussels sprouts have never been my husband's favorite vegetable. And for some absurd reason, that has just never been okay with me. For 17 years now, each fall, I make Brussels sprouts at least a couple of times, in different ways, to try and convince him that he really, secretly, down deep inside has an affinity for them. That hasn't worked out too well for me – up until now.
You see, while he out of town for work a while back, I went on a Brussels sprouts cooking spree. I was determined to make the very best Brussels sprouts dish he'd ever tasted without smothering the poor things in cheese sauce or a gravy of some sort – although my final favorite Brussels sprouts recipe (the one I'm about to share with you) do include some cheese. But just a sprinkle or two.
As I was testing recipes, I kept thinking of how my Grandmother would tell me to toss a bit of brown sugar in with my collard and turnip greens to get rid of the bitterness. Finally, I added a pinch, a bit on the hefty side of a pinch but still a pinch nonetheless, to my Brussels sprouts as they were almost finished.
Voila!
I found the secret to Brussels sprouts I loved, but now to test them on the Mr.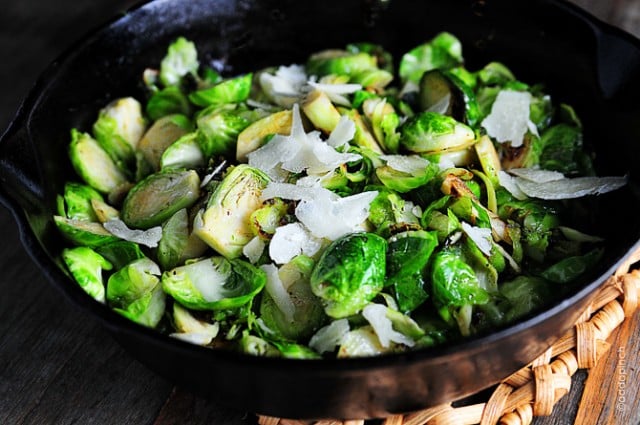 The other night I made a quick supper of Skillet Pork Chops and my new recipe for Brussels sprouts and was ready to see what he thought.
Ready in 20 minutes, we sat down to supper and I watched as he cautiously took his first bite of the little green devils on his plate. By the quirk of his head and the, "hmm" that he let escape, I felt sure I was on to something.
As we were beginning to clear the table, he walked over to the stove and popped the last few bites of Brussels sprouts that were left in the skillet into his mouth and said, "these were good."
I'll claim that as a victory, indeed!
Here's my recipe for Brussels sprouts that even a Brussels sprouts hater likes.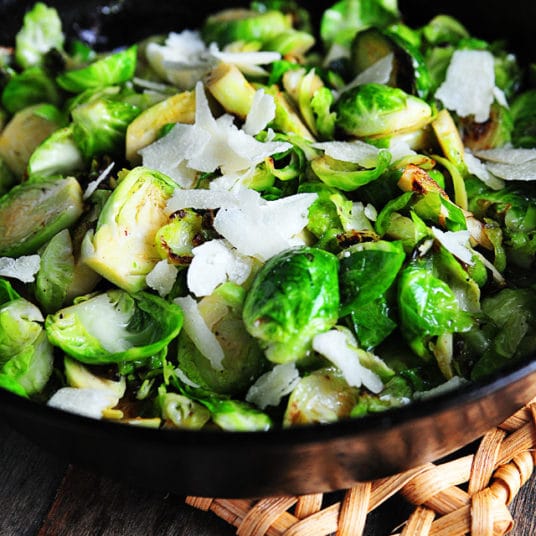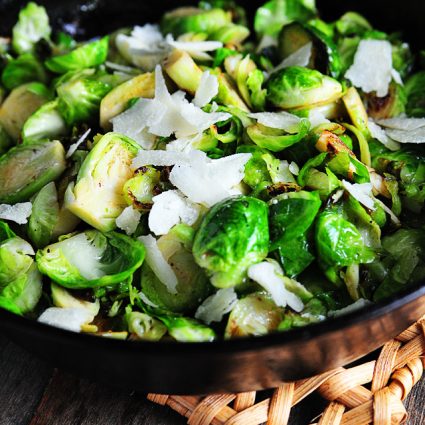 Brussels Sprouts Recipe
Brussels sprouts are a welcome addition to the supper table with this recipe. Quick and ready in less than 20 minutes.
Ingredients
1 – 2

tablespoons

Olive oil

2

cloves

garlic

,

chopped

1

cup

Brussels sprouts

,

cleaned and sliced thinly

Pinch

brown sugar

salt and pepper

Parmesan cheese
Instructions
Drizzle olive oil into the bottom of a skillet or heavy saute pan over medium heat. Add the garlic to the skillet and saute until the garlic has softened. Add the Brussels sprouts and cook about 3 to 5 minutes, until slightly browned. Add a pinch of brown sugar, salt and pepper. Cook for another 1-2 minutes to allow the brown sugar to remove any bitterness from the Brussels sprouts.

Top with Parmesan cheese that has either been grated or shaved.

Serve warm.
Nutrition
Calories:
105
kcal
|
Carbohydrates:
2
g
|
Protein:
1
g
|
Fat:
11
g
|
Saturated Fat:
1
g
|
Polyunsaturated Fat:
1
g
|
Monounsaturated Fat:
8
g
|
Sodium:
6
mg
|
Potassium:
92
mg
|
Fiber:
1
g
|
Sugar:
1
g
|
Vitamin A:
166
IU
|
Vitamin C:
19
mg
|
Calcium:
12
mg
|
Iron:
1
mg
Nutrition information is automatically calculated, so should only be used as an approximation.
Can't wait to hear how you like them.
Enjoy!
Robyn xo