Caramel Glaze makes the perfect topping for so many delicious desserts and other special treats this time of year. From biscuits, cakes, pies, cinnamon rolls, monkey bread and to apple slices, caramel glaze takes anything you are loving to a whole new level.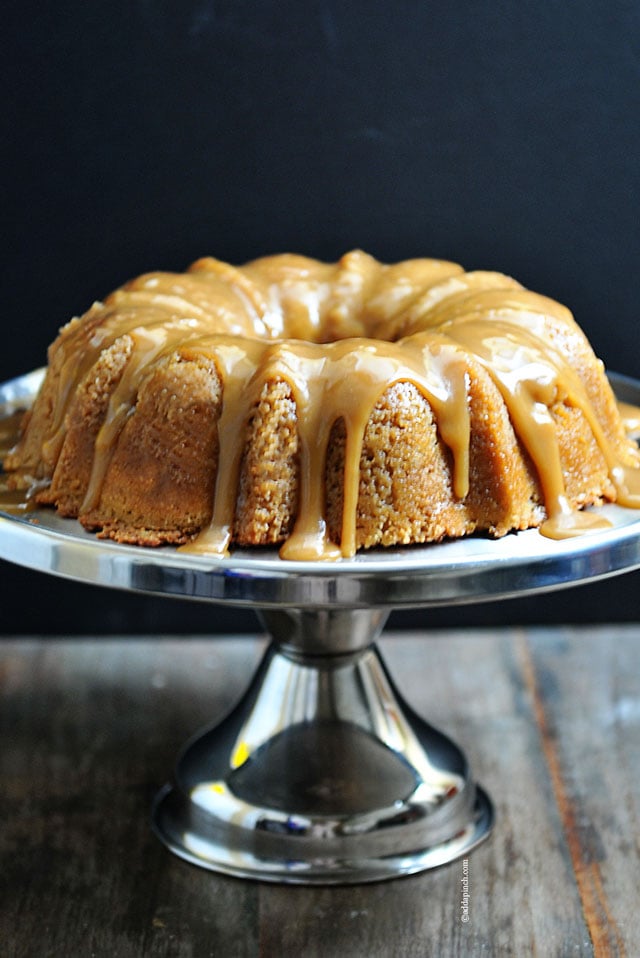 Luckily, this Caramel Glaze couldn't be any easier to make either. You can say that as caramel goes, this recipe is rather fool proof. No fail caramel glaze? Yep, I'm definitely in for that kind of recipe.
I received so many emails after I shared my Brown Sugar Bundt Cake asking for the glaze recipe that I knew I'd better share it all in one place since everyone seemed to be interested in that glaze!
So, this one is for you guys. Hope you love it as much as I do.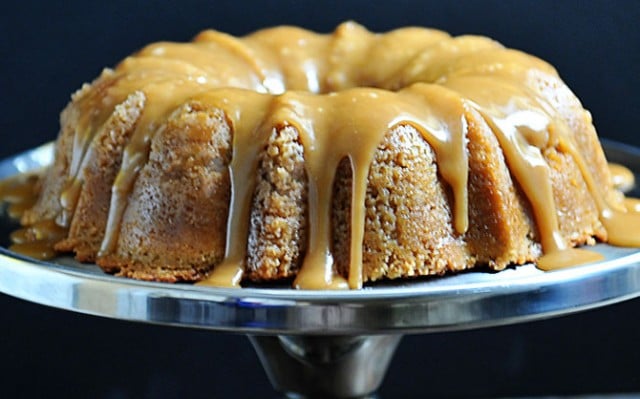 Here's my Caramel Glaze Recipe. You'll just need a few ingredients, a trusty candy thermometer and a heavy bottomed sauce pan.
Caramel Glaze Recipe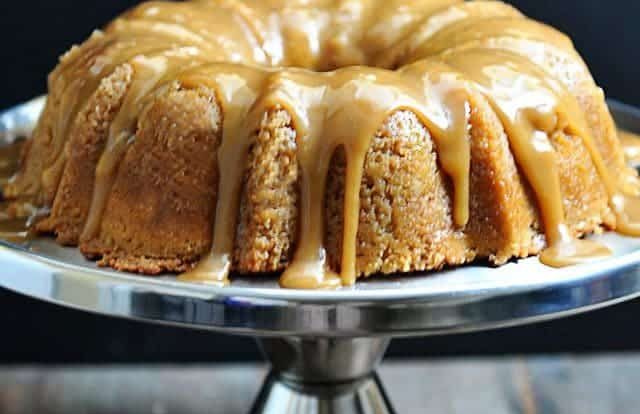 Caramel Glaze makes a delicious topping on so many desserts or other treats. This Caramel Glaze recipe comes together quickly and is always a favorite.
Ingredients
1 1/2

cups

heavy cream

3/4

cup

packed light brown sugar

1

tablespoon

light corn syrup

1 1/2

teaspoons

pure vanilla extract

pinch

of Kosher salt
Instructions
Stir together heavy cream, brown sugar, and corn syrup in a 2-quart, heavy bottomed sauce pan over medium heat. Insert a candy thermometer and cook until temperature registers 220º F on candy thermometer. Remove from heat and stir in vanilla extract and salt.

Stir with wooden spoon until caramel has thickened and cooled slightly. Spoon or pour over cake or other treat.
Enjoy! Love ya!
Robyn xo