Chocolate Pound Cake makes a delicious pound cake you'll love to serve for special occasions and celebrations!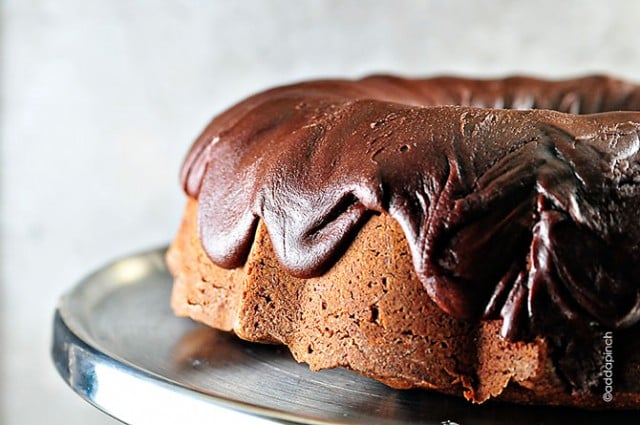 Chocolate Pound Cake has always been my sister's signature birthday cake.
As early as I can remember, my Grandmother Verdie would make her Chocolate Pound Cake topped with her fudge icing for my sister each year. It seriously was the highlight of my sister's birthday.
At least for me it was.
I was one of those kids that had a hard time on their sibling's birthdays. You see, my birthday was in the cold of winter – January 20th – and it seemed as if every year it snowed.
In most places, that probably doesn't sound like a very big deal and may even sound fun. But, when you grow up in the south, you quickly learn that snow isn't your friend when you are planning a birthday party. Roads shut down, schools close, milk and bread are gone from the store shelves the moment Guy Sharp ever thought about mentioning the four letter word on his noon forecast.
In a nutshell. You don't have birthday parties.
On the other hand, my sister has a mild, warm-weathered month like May as her birthday month. Usually the rains of April have passed and everyone is excited about the upcoming summer break. Everyone is happy and in the party spirit. Birthday parties aren't cancelled in May.
Well, that's how it went down at my house at least.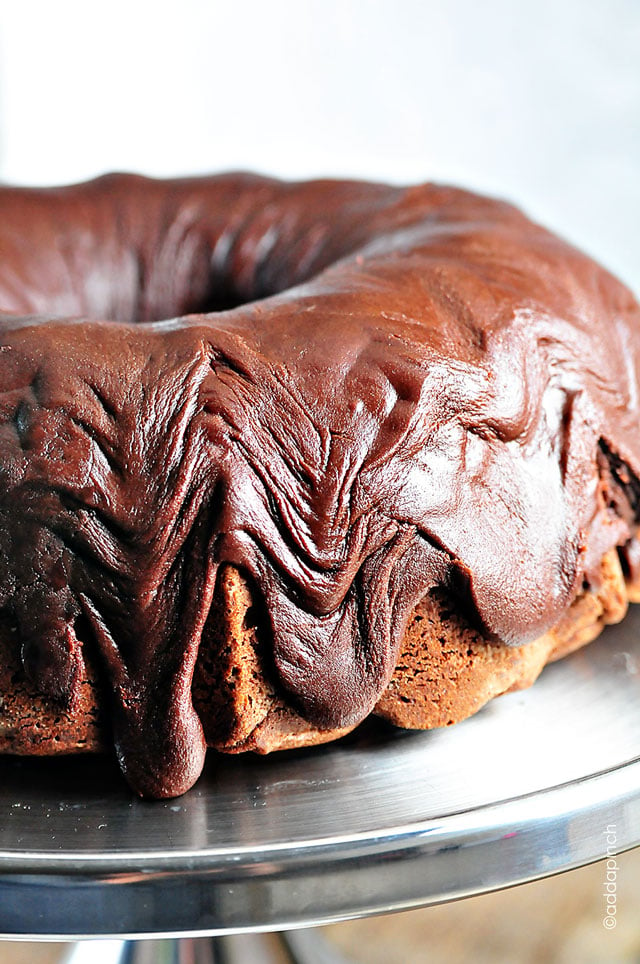 So, yes. I admit it. I begrudged my sister's slumber parties and skating rink birthday parties.
Now, I'm not going to sound like I never ever had a party because that wouldn't be true at all. My Mama did her very best to reschedule those parties that were cancelled because of crazy weather. Most times it worked out perfectly and all would be well.
But when May rolled around and my sister's birthday party plans were in full swing, a little green monster would peek her head out for a little bit.
The one thing that would soothe my bruised ego? Getting to help my Grandmother whip up her Chocolate Pound Cake. I think she knew I needed a little special time of my own. Grandmothers are just cool like that.
So, here's my Chocolate Pound Cake recipe. I hope it makes it to many of your favorite celebrations or even nurses your wounded heart. Whichever the case may be.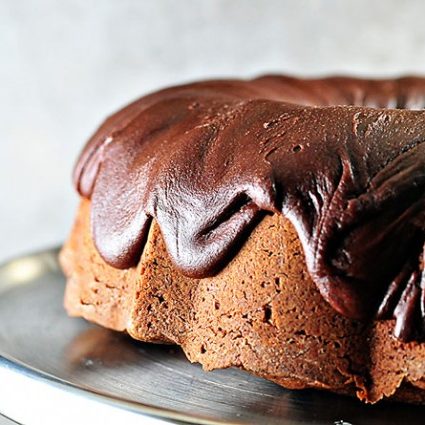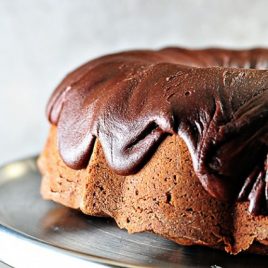 Chocolate Pound Cake Recipe
Chocolate Pound Cake makes a delicious pound cake you'll love to serve for special occasions, celebrations, or just because. Get this family-favorite chocolate pound cake recipe to share with your family.
Ingredients
3

sticks butter

1½ cups

1 8-

ounce

package cream cheese

3

cups

sugar

3

cups

all-purpose flour

1/2

cup

unsweetened cocoa powder

1

teaspoon

salt

6

eggs

1

tablespoon

vanilla
Instructions
Preheat oven to 325 degrees. Prepare bundt or tube pan and set aside.

Let butter, cream cheese, and eggs come to room temperature.

Cream together butter, cream cheese and sugar til fluffy. Add eggs one at a time. Add flour, cocoa powder, salt and vanilla.

Mix until just well-combined but do not over mix.

Pour into prepared bundt or tube pan.

Bake until golden brown and skewer inserted into middle of cake comes out clean, about 1 and half hours.
For more delicious cake recipes, you might enjoy these:
The Best Chocolate Cake Recipe. Ever
Cream Cheese Pound Cake Recipe
Enjoy!
Robyn xo