Jump to Recipe • Print Recipe
Lemon Pound Cake was never my favorite growing up. There was just something about it that didn't appeal to me.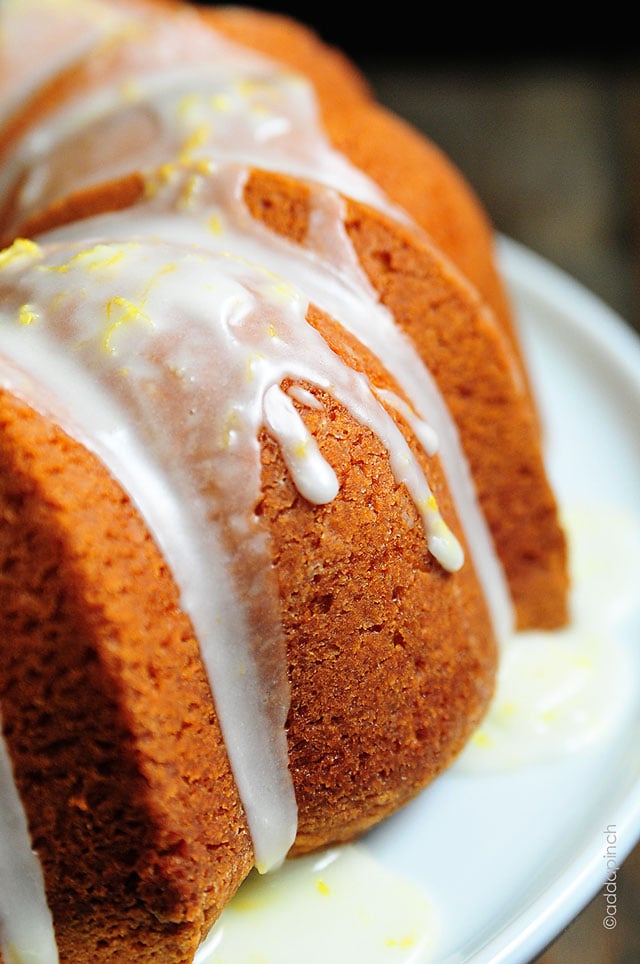 But then, I reworked a favorite pound cake recipe of my family's and now, I'm addicted to this Lemon Pound Cake.
I mean addicted.
The fresh burst of lemon flavor coupled with the sweet deliciousness of the pound cake really does make each bite a treasure.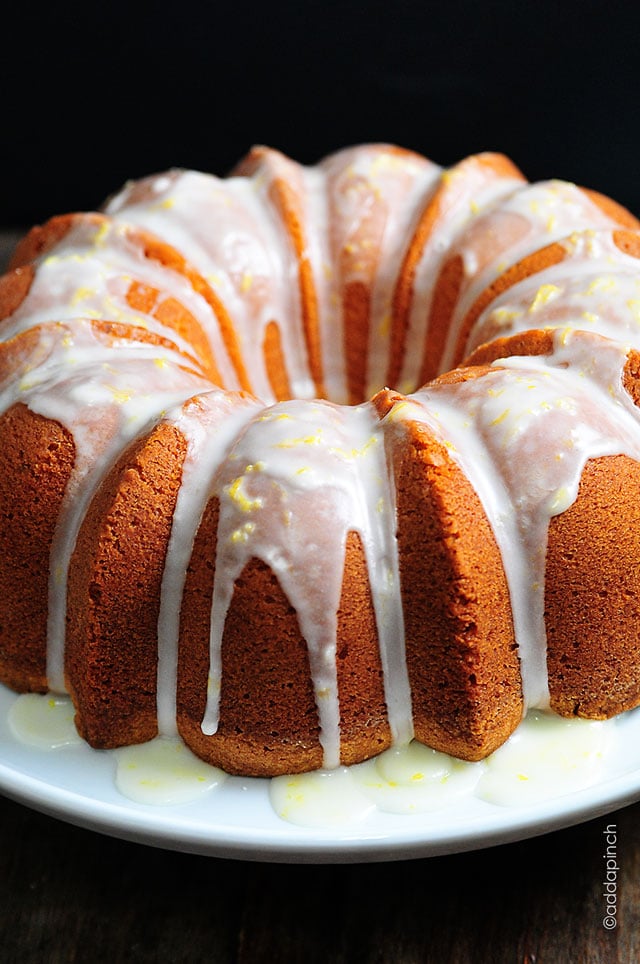 Not too sweet, not too tart, but just right.
This Lemon Pound Cake will really be a popular cake throughout your spring and summer entertaining, I think. You can easily make this pound cake ahead of time and then serve to friends and family as dessert.
I love to serve it after a BBQ, at family reunions, showers, and of course after a big Sunday supper. Oh, and for Mother's Day? Seriously, yes!
But please, do me a favor and do not skip out on making the lemon buttermilk glaze that you drizzle over this cake.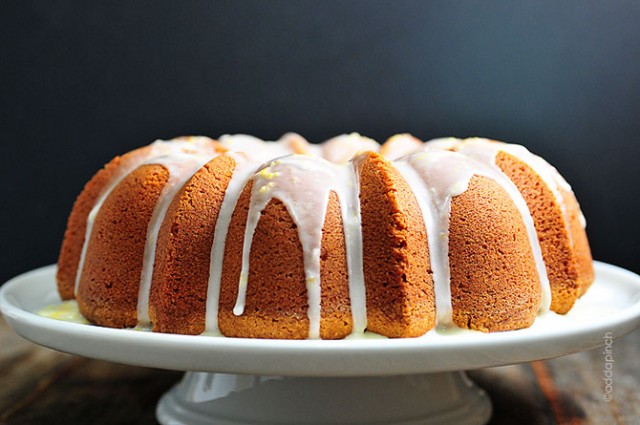 It is just the right thing to do.
I have a strong suggestion for you though.  Do be sure to make it when you are expecting guests or headed off to a social occasion where people are expecting it. Otherwise, if you are like me, it might not be safe to be alone with this cake.
Save yourself the temptation.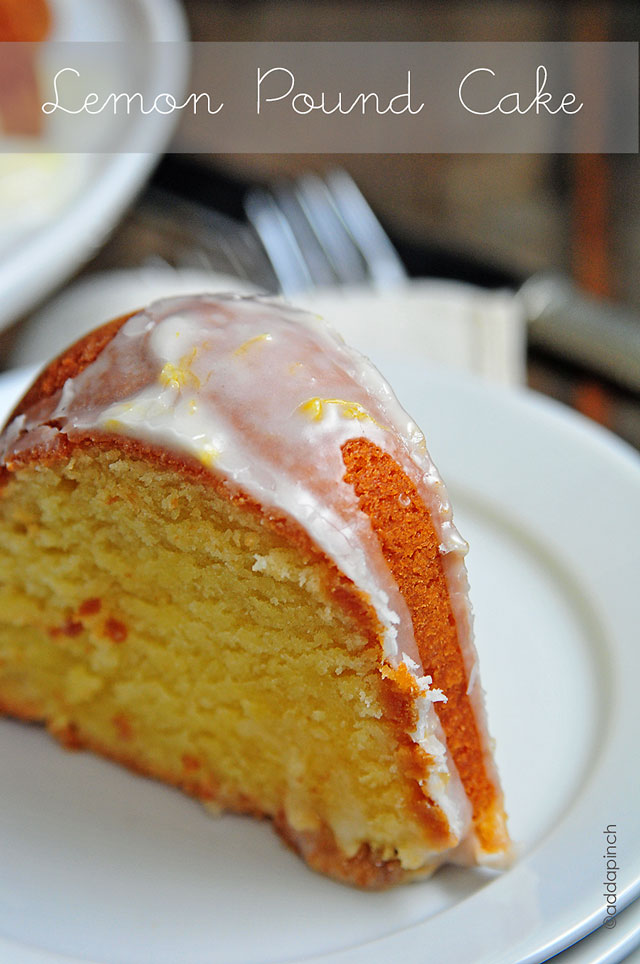 Here's my Lemon Pound Cake recipe. I can't wait to hear how you like it.

Lemon Pound Cake Recipe
Lemon Pound Cake makes a perfect dessert for entertaining, Sunday suppers, and special occasions. Get this scrumptious, yet simple Lemon Pound Cake recipe.
Author:
Robyn Stone | Add a Pinch
Ingredients
For the Lemon Pound Cake
3 sticks butter (1½ cups)
1 (8-ounce) package cream cheese
6 eggs
2 tablespoons lemon juice
zest of one lemon
3 cups sugar
3 cups all-purpose flour
1 teaspoon salt
1 tablespoon vanilla
For the Lemon Buttermilk Glaze
1½ cups confectioner's sugar
2 tablespoons lemon juice
zest of 1 lemon
1 tablespoon buttermilk
Instructions
For the Lemon Pound Cake
Preheat oven to 325 degrees. Prepare bundt or tube pan by coating with shortening or butter and flouring light. Set aside.
Let butter, cream cheese, and eggs come to room temperature.
Cream together butter, cream cheese and sugar til fluffy. Add eggs one at a time. Add lemon juice and zest and combine well. Add flour and salt and vanilla.
Mix until just well-combined but do not over mix.
Pour into prepared bundt or tube pan.
Bake until golden brown and skewer inserted into middle of cake comes out clean, about 1 hour and 15 - 30 minutes.
For the Lemon Buttermilk Glaze
As the cake is cooling, whisk together ingredients confectioner's sugar, lemon juice, lemon zest, and buttermilk to make the glaze. Allow to sit until cake has fully cooled, then drizzle over top of lemon pound cake.
Enjoy!
Robyn xoxo
If you like this Lemon Pound Cake recipe, you may also enjoy:
Cream Cheese Pound Cake Recipe
Lemon Blueberry Cornbread Muffins