Easy Blender Hollandaise Sauce Recipe
If you haven't figured it out by now, I love simple recipes and shortcuts.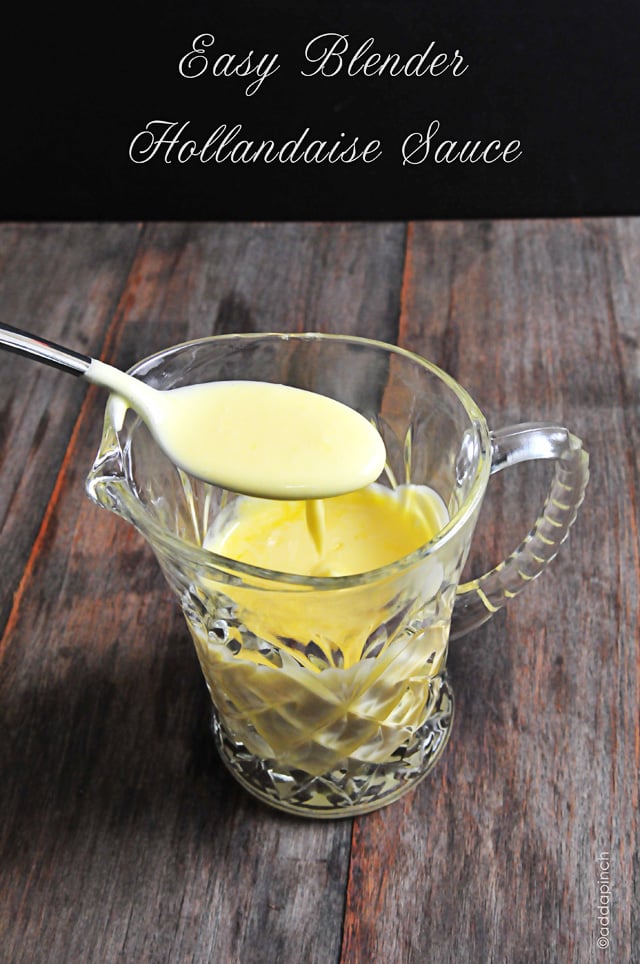 Like this oh so easy blender hollandaise sauce recipe.
There is just something about this recipe that makes me giddy with excitement.
Instead of standing over a bain marie to make the more traditional hollandaise sauce, I like to whip up a batch in about three minutes using this blender method.
I believe the original written recipe goes back to the genius Julia Child and I've only slightly adapted it for our tastes.
With this recipe, you'll add steaming hot melted butter into your egg yolks in the blender at a high speed. This heats your eggs without scrambling them, but if you have concerns, you may want to be sure to use pasteurized eggs for this recipe. I, of course, use the eggs from our sweet little hens without problems.
Speaking of our hens, I really do need to take my camera with me to their coop soon. I get so many emails asking questions about them and how we take care of our hens. We've certainly learned a great deal over the past six years of raising them!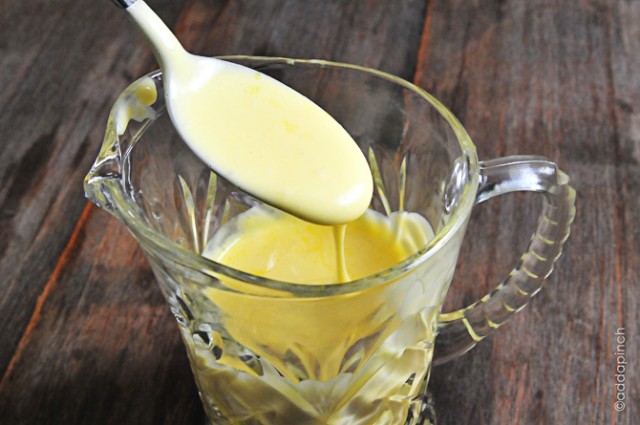 Anyway, back to this hollandaise sauce. Here's the recipe. You'll love it over my salmon eggs Benedict, fish, or asparagus.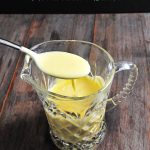 Print Recipe
Easy Blender Hollandaise Sauce Recipe
This recipe for easy blender hollandaise sauce is a quick and simple version of the classic hollandaise sauce recipe.
Prep Time5 mins
Total Time5 mins
Servings: 1 cup
Ingredients
3 egg yolks
1 tablespoon lemon juice
8 tablespoons salted butter
1 tablespoon hot water
pinch of cayenne pepper optional
Instructions
Melt the butter in microwave or in a small pot over the stove. Allow the butter to begin to bubble, but not reach a full boil.

As butter is melting, add egg yolks and lemon juice into your blender. Blend at a medium to medium high setting until the egg yolk lightens to a light yellow color. This will take about 20-30 seconds.

Slowly drizzle the hot butter into your egg yolks while your blender is at the medium setting. Use a clean kitchen cloth to prevent any spatters of the hot butter onto you as you are pouring.

Add hot water as a final step in blending your hollandaise sauce.

If you prefer your hollandaise sauce a bit thinner, add hot water a tablespoon at a time, pulsing after each addition until the hollandaise reaches the consistency you prefer.

You may add more lemon juice if you prefer more lemon flavor in your hollandaise, as well.

Add a pinch of cayenne pepper to final hollandaise sauce (optional)
Enjoy!
Robyn xoxo