Some mornings the easiest breakfasts are the best. Those are mornings to break out this classic recipe for egg in the hole. You only need a few ingredients for this delicious, protein filled breakfast.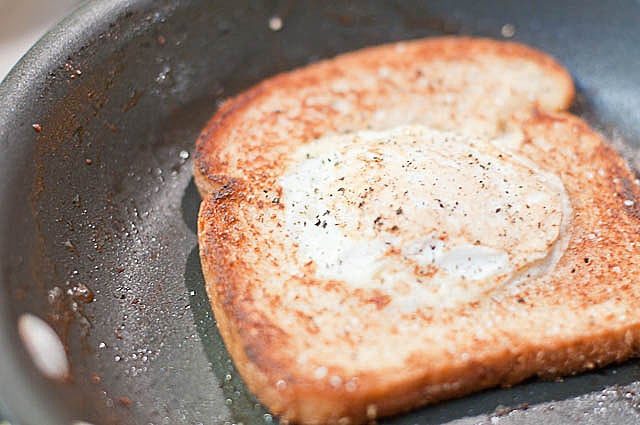 This is a great breakfast to make with your children. If they do not like the spicy flavor of hot sauce, simply omit.
For mornings when you have a few more minutes, this is delicious served with a breakfast sausage, oven roasted parsley potatoes, or bacon and a side of fruit.
Here's my classic egg in the hole recipe. I think you'll love it.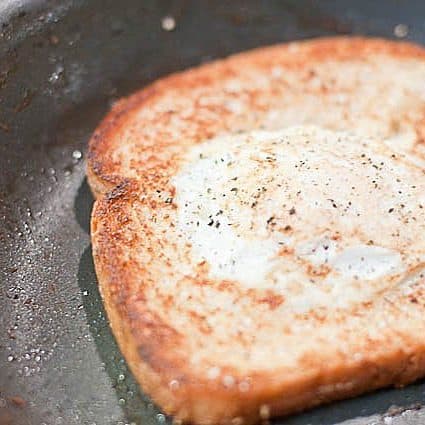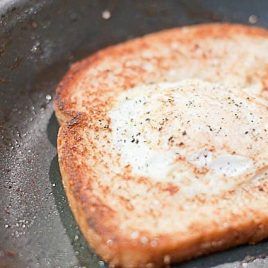 Egg in the Hole
Egg in the Hole makes a delicious, quick breakfast or brunch recipe that everyone loves. Get this classic egg in the hole recipe to delight your family!
Ingredients
1

tablespoon

butter

2

bread slices

2

eggs

hot sauce

salt and pepper
Instructions
Cut hole in bread slices with a biscuit cutter or glass.

Melt butter in skillet over medium heat.

Place bread slices in skillet.

Break open egg and pour into hole in the egg.

Sprinkle hot sauce over egg based on personal preference for spice.

Cook until egg firm, approximately 1 minute, and then flip.

Cook another minute and then remove from skillet.

Sprinkle with salt and pepper and serve.
Enjoy!