This Grilled Chicken Caprese Recipe is one of my family's favorite go-to recipes all year long, but definitely during the summer!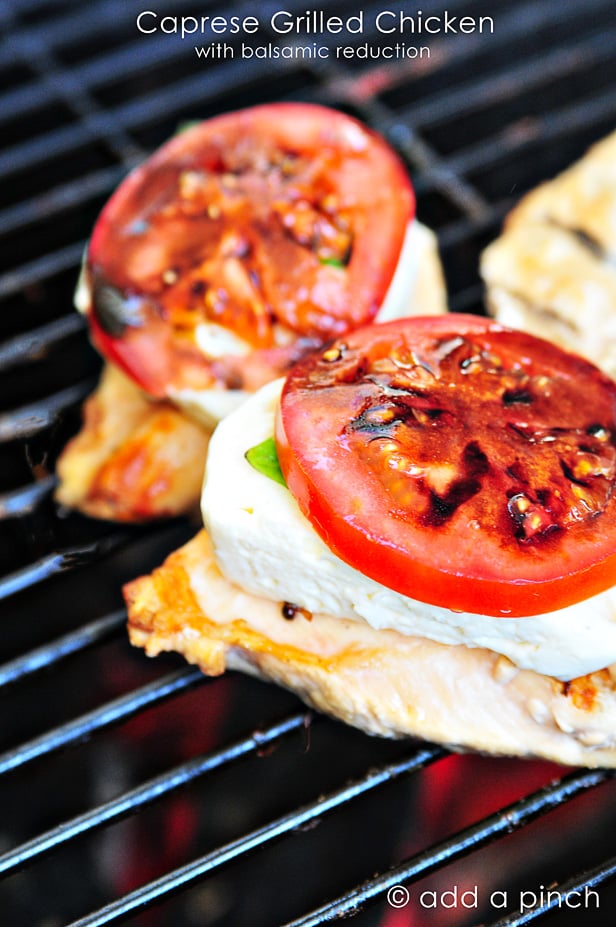 So simple to make, I know it will quickly become one of your family's favorites, too.
My grilled chicken caprese recipe was recently included in the July issue of Southern Living Magazine, along with two other delicious grilling recipes from two other bloggers. For this Southerner, that is a pretty big honor.
It reminded me that I really should share this oldie but definitely goodie with y'all. You definitely don't want your summer grilling and fresh tomato and basil season to pass without having this as a regular item on your menu.
As I said, this recipe is so simple to make that you really can make it without a whole lot of effort. Grilled chicken topped with thick slices of mozzarella cheese, basil leaves, juicy fresh tomatoes, and a balsamic reduction that you'll want to pour on everything you can think of, makes this a dish one that everyone loves!
Head over here to get the full recipe.