Lemon Garlic Salmon and Asparagus Parchment Packet Recipe
Lemon Garlic Salmon and Asparagus Parchment Packet Recipe – This quick and easy recipe comes together in a snap and is ready and on the table in 15 minutes!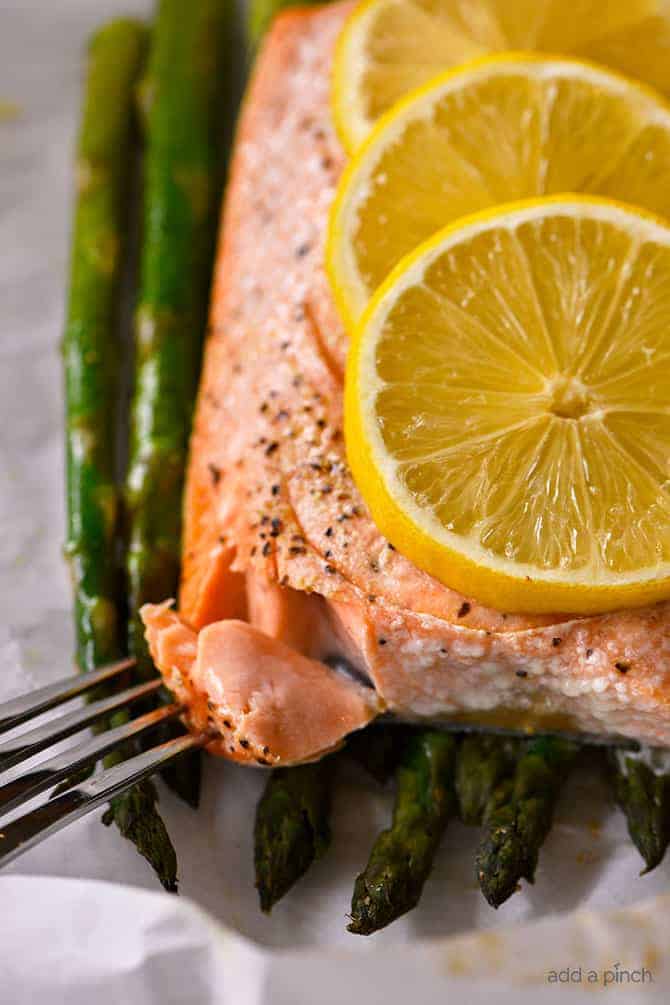 Easy meals are a weeknight staple at my house and I'm always striving to make them as healthy and delicious for my family as I possibly can!
This time of year, when we are concentrated on health and happiness for ourselves and our families, I reset my habits from the rich, decadent meals from over the holidays to lighter meals that everyone loves.
Take this Lemon Garlic Salmon and Asparagus Parchment Packet Recipe. With just five ingredients and 15 minutes, this meal is on the table and ready for my family to enjoy. And enjoy they most certainly do!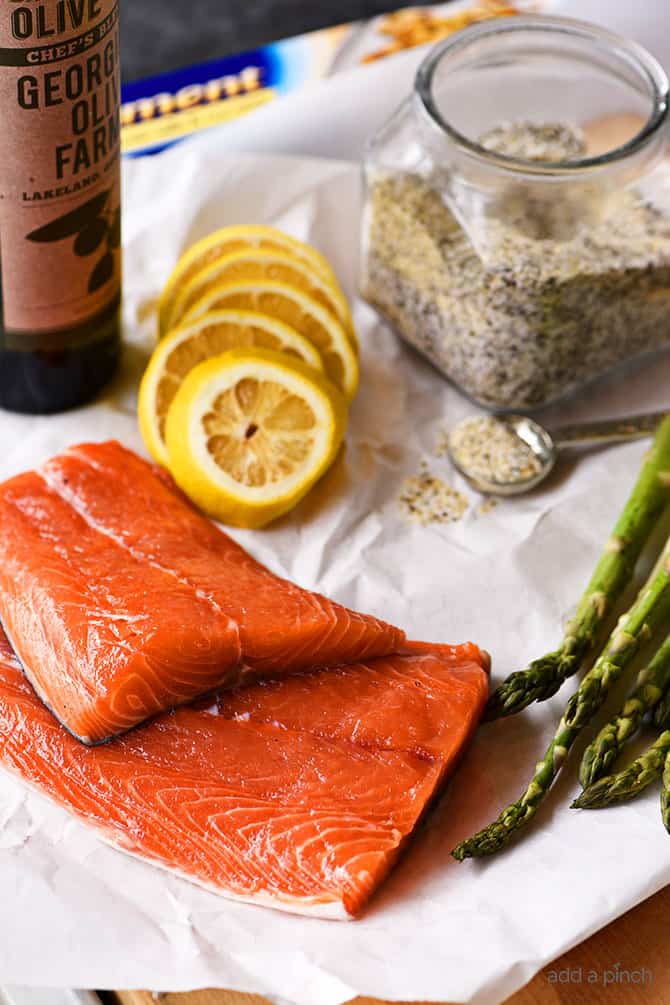 One of the keys to this amazing salmon recipe is the use of the parchment packet.
With the thick, sturdy parchment, I know that my salmon and asparagus are going to cook perfectly in such a short amount of time.
Also, since the recipe includes the lemon, I know not to use foil with this recipe as the acid from the lemon could react with the foil and cause a metallic flavor to transfer to the salmon.
So, I simply cut a piece of Reynolds parchment paper to the size of my baking sheet and then arrange cleaned asparagus spears in the center of it. Then, I place my salmon filet on top of the asparagus and drizzle with a bit of really good olive oil and a sprinkle of my house seasoning.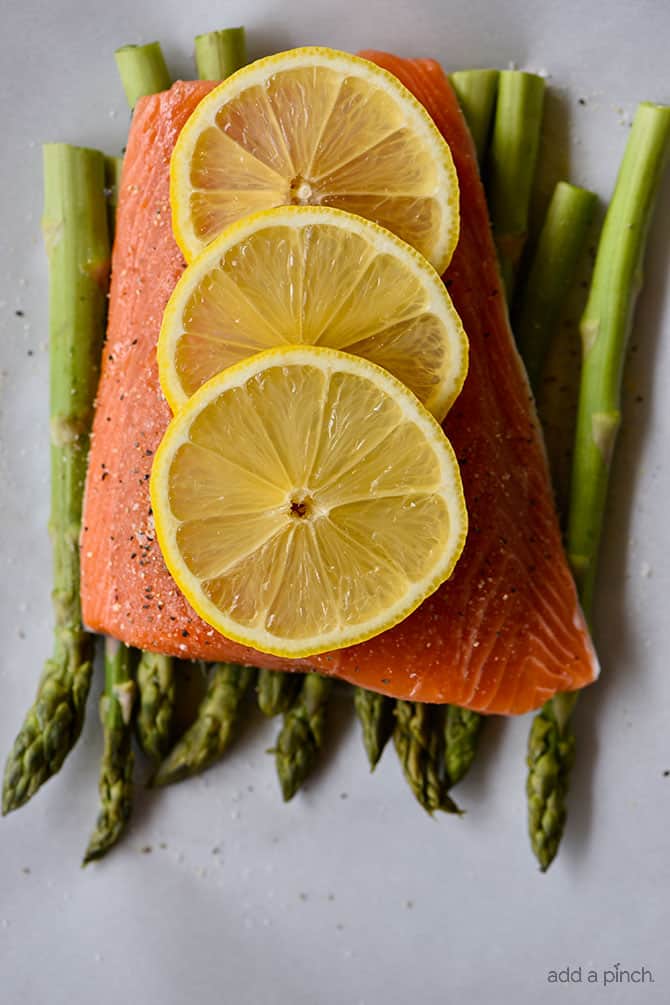 I then arrange lemon slices on top of the seasoned salmon and voila – the ingredients are all ready!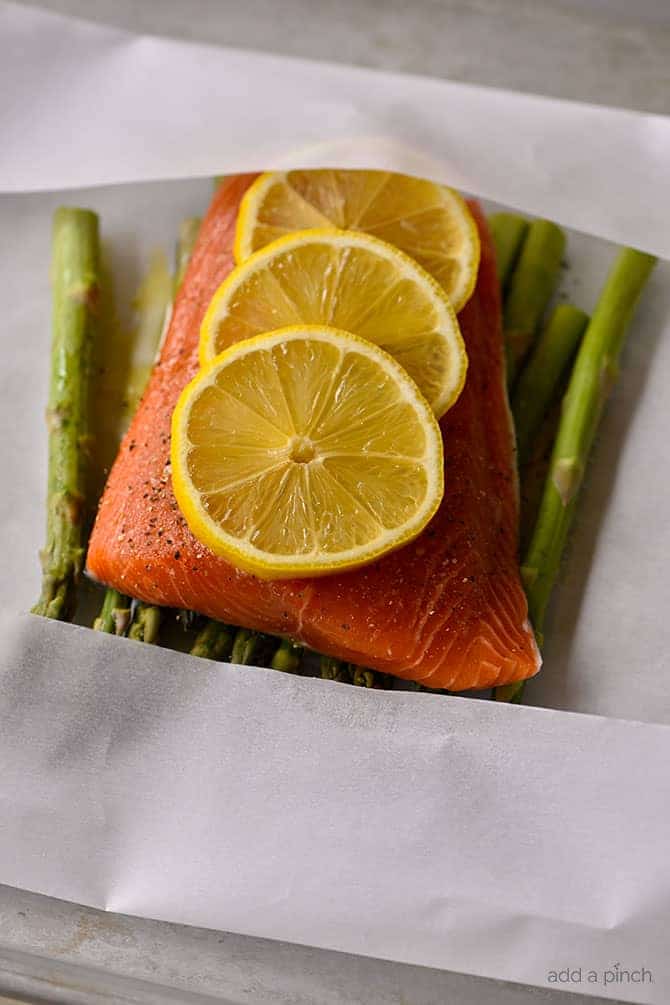 I fold my parchment paper on both sides toward the salmon and asparagus and then pull both ends of the parchment toward the center, fold and crimp down the ends and then tuck the ends underneath the salmon and asparagus.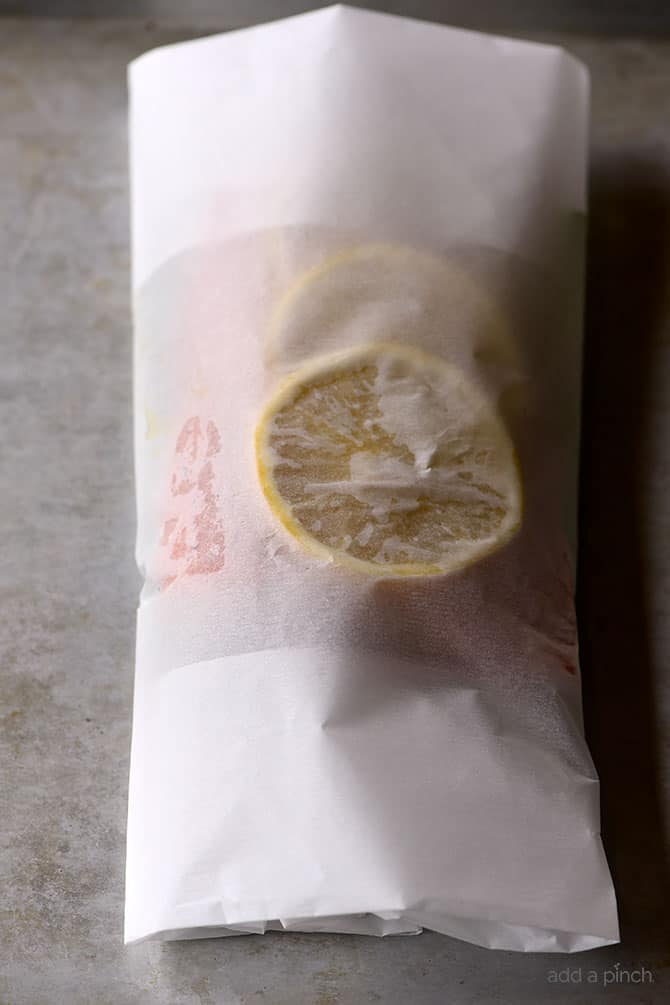 To me, this is much easier and faster than the traditional way of forming a parchment packet that involves cutting the parchment into a heart shaped piece and then crimping the edges end over end until the packet is sealed.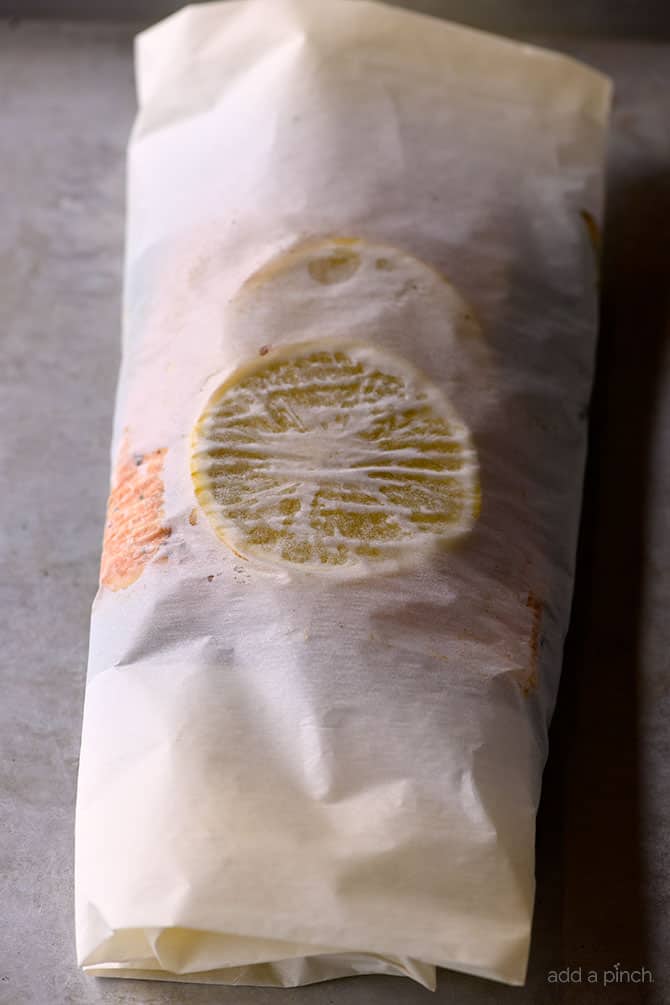 You can continue to make as many of the packets as you need for the number of people you are serving. Then, arrange them onto the sheet pan and place into the preheated oven for 15 minutes for an 8 to 9 ounce salmon filet. You will adjust the cooking time accordingly based on the size of your salmon.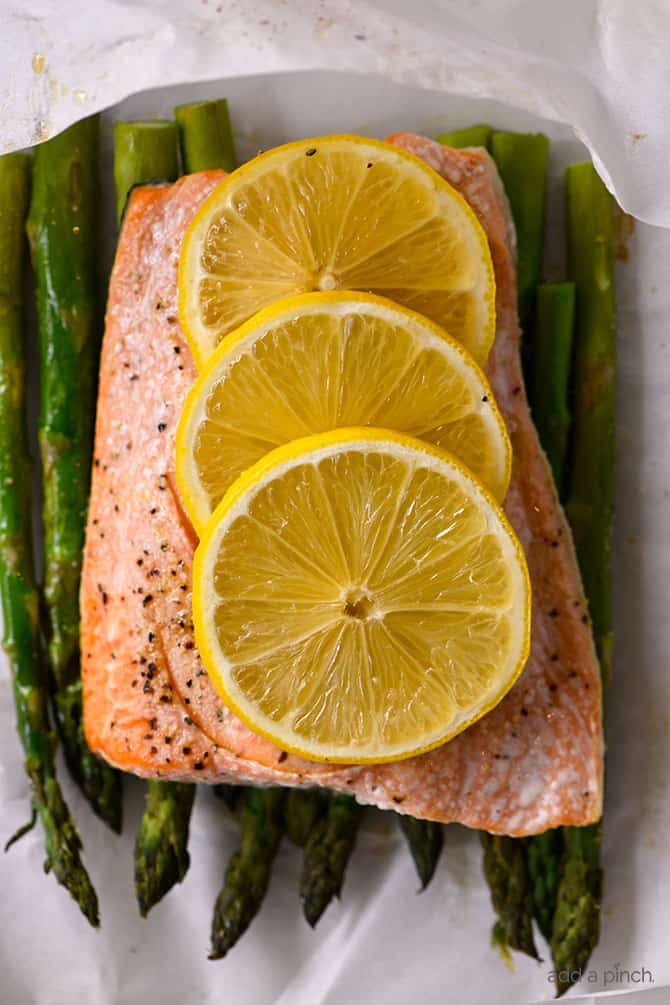 My salmon always comes out perfectly cooked and the asparagus is tender yet still has a bit of crunch to it, just like I like! 🙂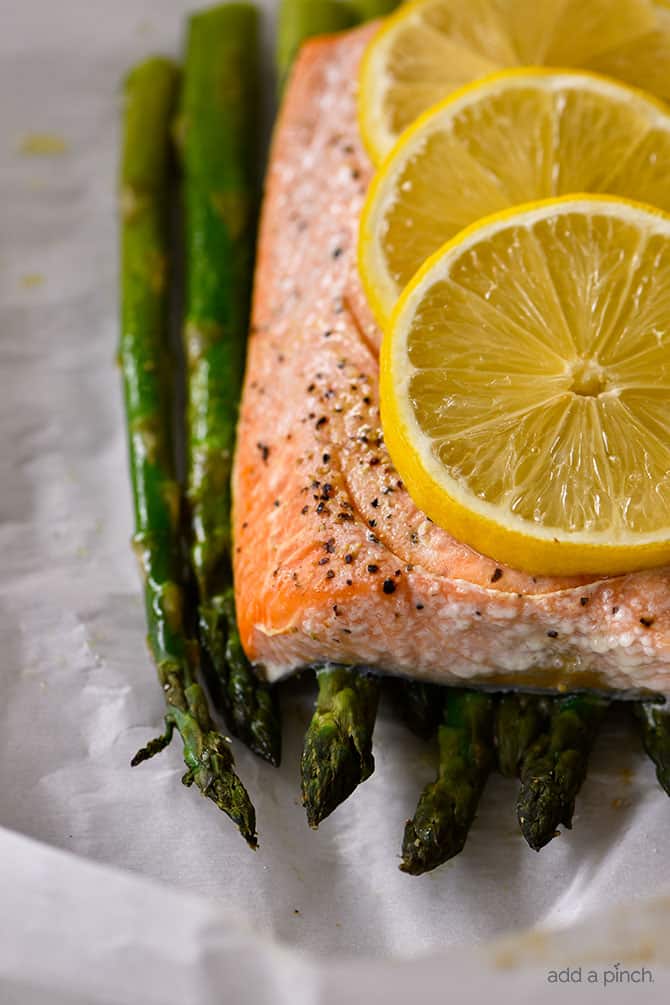 Here's my Lemon Garlic Salmon and Asparagus Parchment Packet recipe. I hope you love it as much as we do!
[recipe]
Enjoy!
Robyn xo

This post is sponsored by Reynolds Kitchens.