Jump to Recipe • Print Recipe
I adore fried ravioli.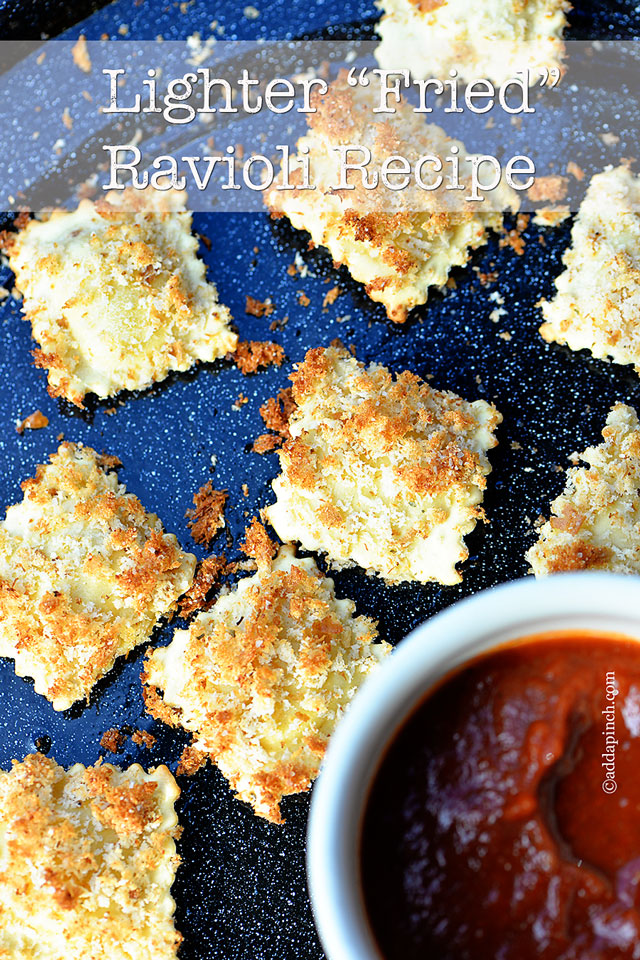 As in I seriously love, love, love them. Too much, in fact. So, I decided to lighten up my favorite fried ravioli recipe so that I wouldn't feel nearly as guilty when I dig into them.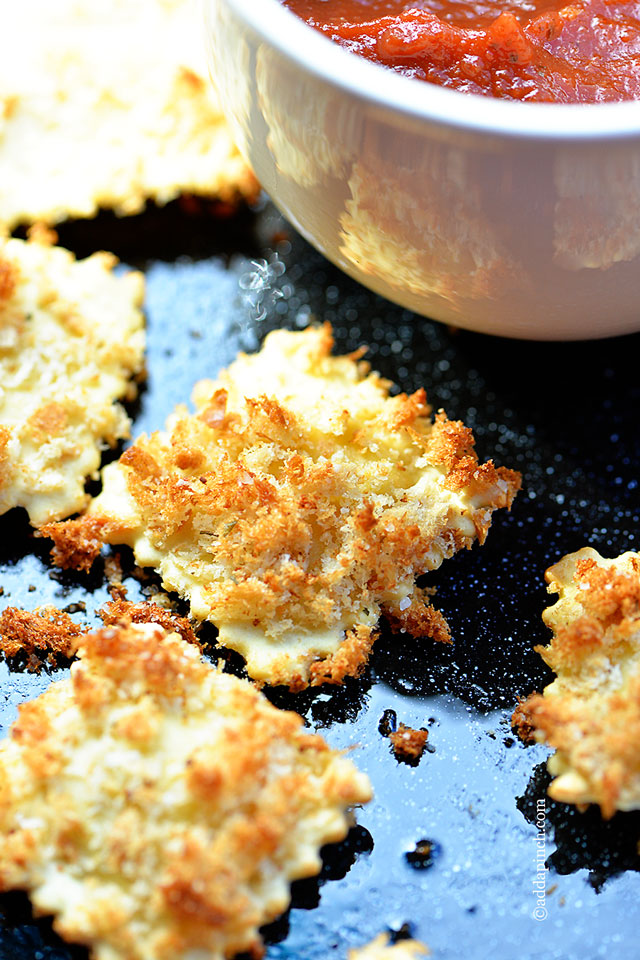 They are perfect for serving as an appetizer for tailgating or when friends come over for a party. They also make a delicious side dish for serving alongside a big bowl of tomato soup or even for the kids for lunch. Love!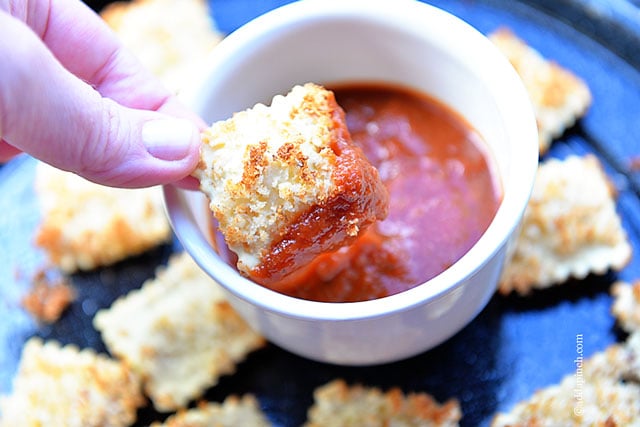 Kids? Who am I kidding? This makes a mighty delicious lunch to me, too!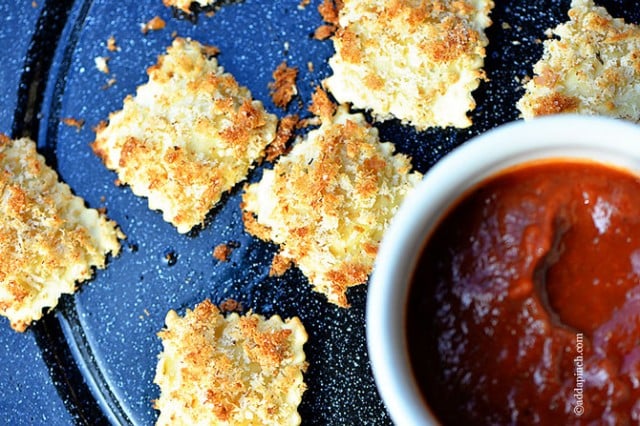 Here's my lighter fried ravioli recipe. I think you'll love them. Heck, this way, you can have one or two more!
Lighter Fried Ravioli Recipe
Lighter Fried Ravioli with this simple recipe allows you to enjoy this favorite appetizer without all the guilt!
Author:
Robyn Stone | Add a Pinch
Ingredients
1 package refrigerated cheese ravioli
nonstick cooking spray
1 cup Panko breadcrumbs with Italian seasoning
¼ cup Parmesan cheese, grated
1 egg white or about 5 tablespoons Egg Beater's egg whites
2 cups marinara sauce, warmed
Instructions
Preheat oven to 375º F. Spray a baking sheet pan with nonstick cooking spray. Prepare ravioli according to package instructions and drain ravioli in a strainer and set aside.
Add Panko and Parmesan cheese to a small bowl and stir to combine. In another bowl, add slightly beaten egg white.
Dredge ravioli in egg whites and then into the Panko mixture, making sure that both sides of ravioli are well-coated with Panko crumbs. Spray lightly with nonstick cooking spray and place into preheated oven.
Bake until Panko coating turns a light, golden brown, about 10-12 minutes.
Serve with marinara sauce.
Enjoy!
Robyn xo