Jump to Recipe • Print Recipe
This marinara sauce is one of those recipes that I turn to again and again. I adore a good homemade marinara sauce, but have to be honest. I don't want to have to cook it for hours for it to taste just right.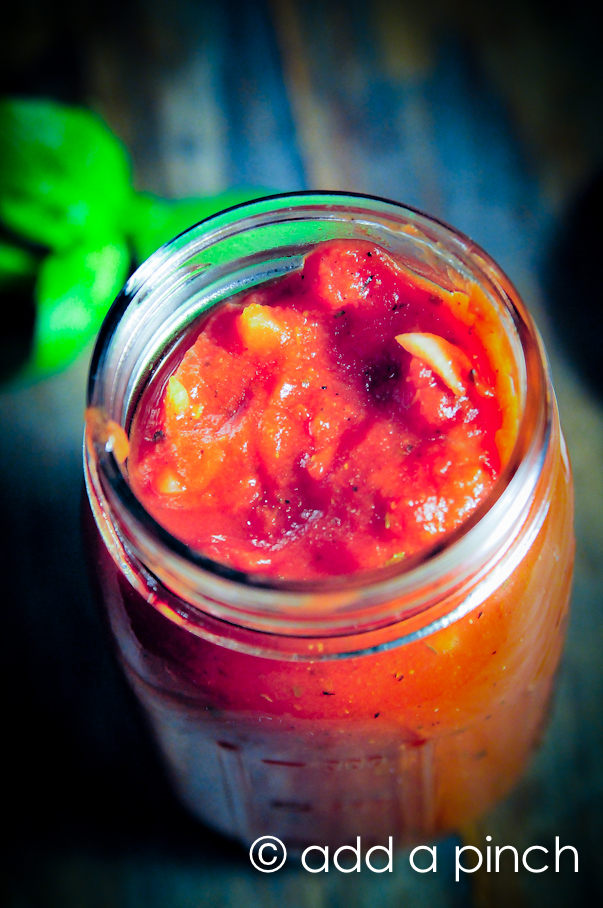 I like simple and quick recipes so I can start supper as we're finishing up from our busy day of school and all of the other activities and still have a hot, delicious supper on the table.
I know I could plan way in advance and make the long-cooking marinara sauce, but that's just not how I roll most days.
So, if it's not how you roll either, then this marinara sauce is perfect for you, too!
It can be our little secret.
As a matter of fact, you might want to get enough ingredients to double this recipe! I like to keep a jar or two of it in my refrigerator we love it so much!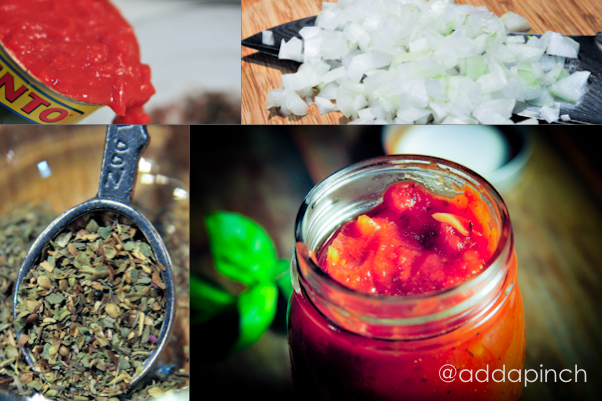 Here's how I make my marinara sauce recipe.

Simple and Quick Marinara Sauce Recipe
Marinara Sauce makes a quick, simple addition to so many recipes. Get this family favorite marinara sauce recipe you'll turn to time and again.
Ingredients
2 tablespoon olive oil
2 garlic cloves, chopped
½ onion, diced
½ teaspoon sea salt
½ teaspoon fresh ground black pepper
1 32-ounce can crushed tomatoes
½ teaspoon oregano
½ teaspoon thyme
Instructions
Heat olive oil in a medium saucepan over medium heat.
Add garlic and onions and cook until tender, about 5 minutes.
Reduce heat to low to medium heat and toss in all other ingredients. Stir to combine.
Simmer until slightly thickened, about 20 minutes.
Store in an airtight container in the refrigerator to keep for about 1 week.
Enjoy!
Robyn