Mushrooms make one of my favorite ingredients in so many recipes, but I especially love to make a quick mushroom sauté as a side dish. Since I always have mushrooms on hand, mushroom sauté makes a wonderful quick-fix accompaniment to so many other dishes and is perfect for a casual weeknight family meal or for serving as part of a more elegant dinner menu when entertaining.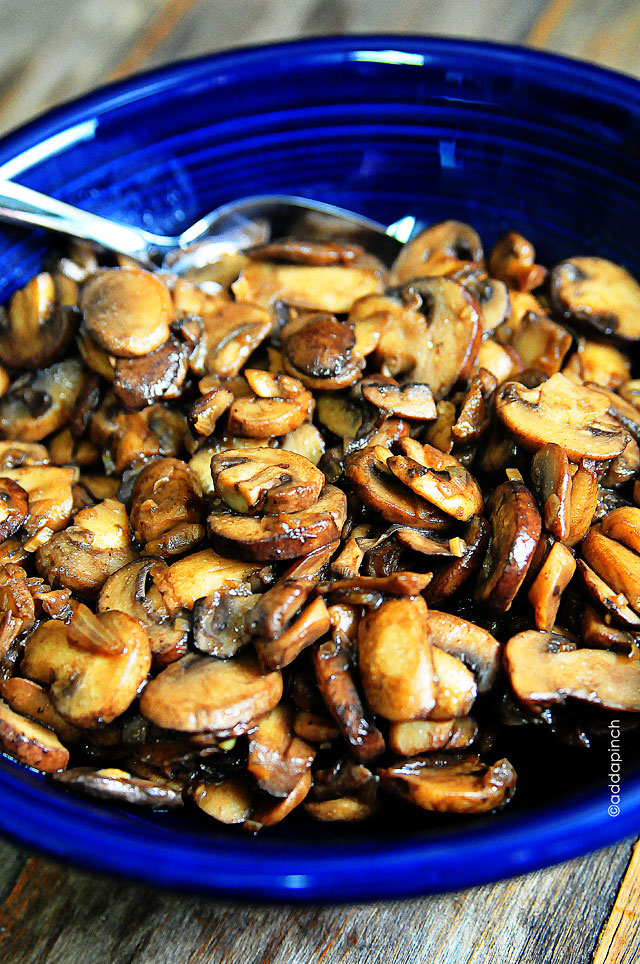 This recipe is so versatile and has definitely become one of my go-to recipes that everyone loves. As a matter of fact, a while back we invited friends over for dinner so our families could catch up and spend some time together. When I spoke to my friend ahead of time to make sure there weren't any food restrictions for her family, she mentioned that her kids could be picky eaters, so not to be concerned if they didn't eat much. "It's normal," she said. Having a bit of a picky eater myself, I took it more as a challenge to make sure there were items on my menu that they would indeed enjoy if I could just get them to give them a try.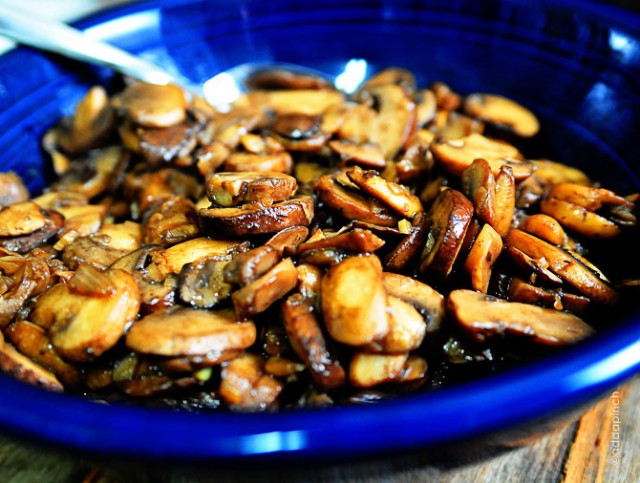 When our friends arrived, I was just starting the mushroom sauté so her children became a bit interested in what I was doing around the stove. Her daughter decided she wasn't sure about the mushrooms, but since she'd given me a hand in watching them as they sautéed, she put a few onto her plate to taste. Within a few minutes, she asked if I minded if she had a few more. To say the least, her mother was just a bit shocked and very much pleased. Later, my friend told me that her daughter never tasted mushrooms until that night, but requests this mushroom sauté on a fairly regular basis.
Be sure to head on over to the Mushroom Channel for my Mushroom Saute recipe.
For more mushroom recipes you may love:
Chicken with Garlic and Mushroom Sauce
BBQ Stuffed Portabello Mushrooms
Mushroom Risotto with Bacon and Peas
Disclosure: I have an ongoing relationship with the Mushroom Channel and have been compensated to develop recipes featuring mushrooms.