Instant Pot chicken makes for incredibly tender and flavorful chicken in minutes! A quick and easy chicken recipe perfect for the beginner or the expert!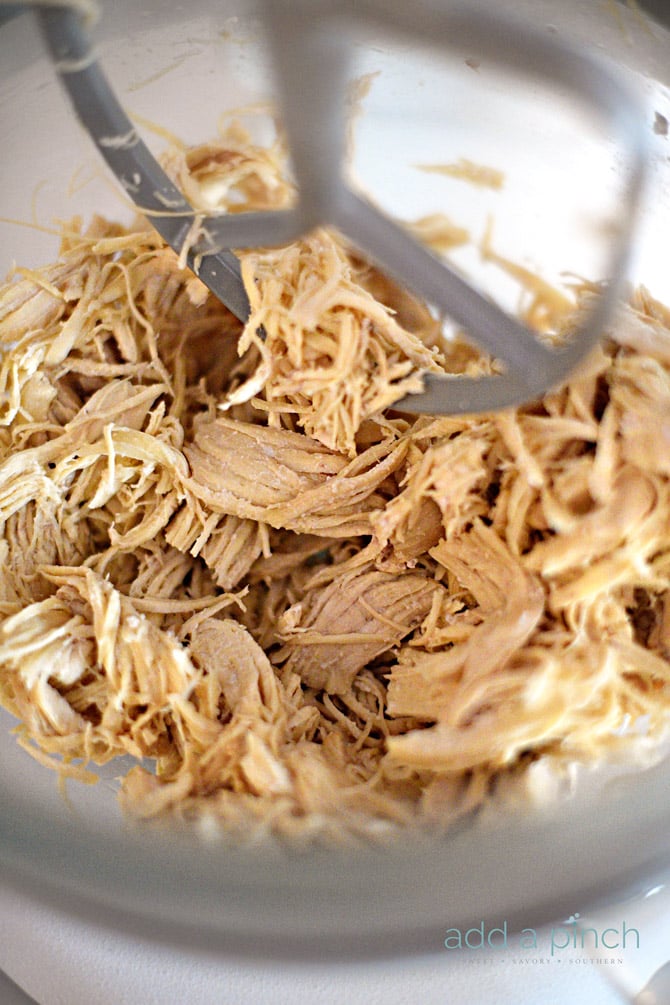 One of the requests I've been getting for some time now has been, "do you have any pressure cooker recipes?" And while we all probably remember those ancient pressure cookers that clanked and growled from our grandmother's kitchens, the newer models (both stovetop and electric) have definitely come a long way!
I thought I'd begin by sharing one of my absolute favorite pressure cooker recipes – this pressure cooker chicken. It has to be one of the ways that I use my Instant Pot the most while getting fabulous results. It is also one of the absolute easiest pressure cooker recipes. Perfect for those who just received a pressure cooker and are dipping their toes into using it as well as for those who have had theirs for a longer period of time and just need a reliable recipe to turn to week in and week out to help them get supper on the table. This is the one!
Instant Pot Chicken Recipe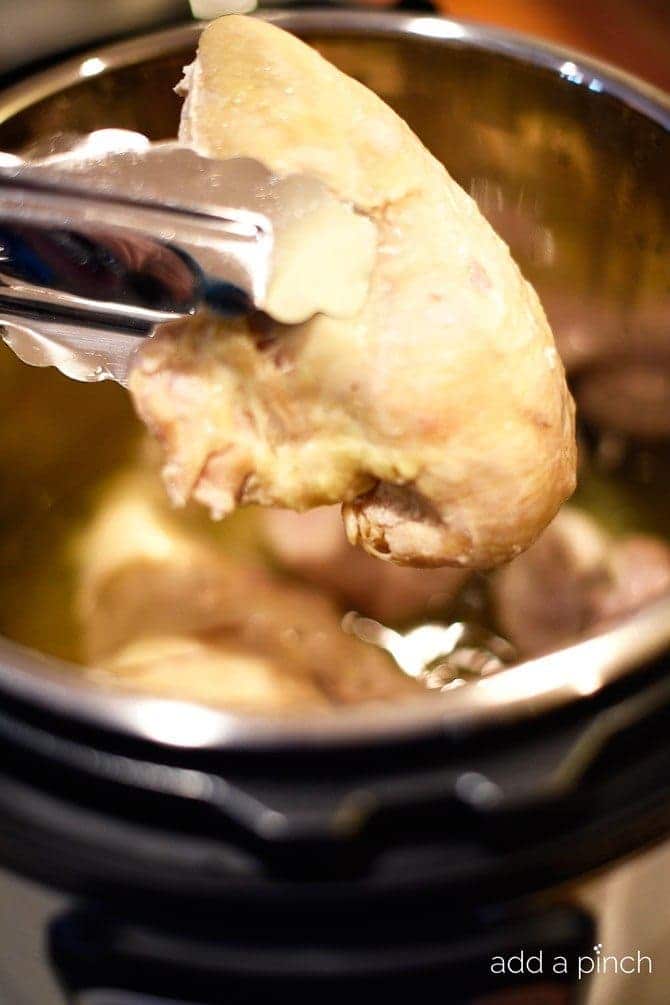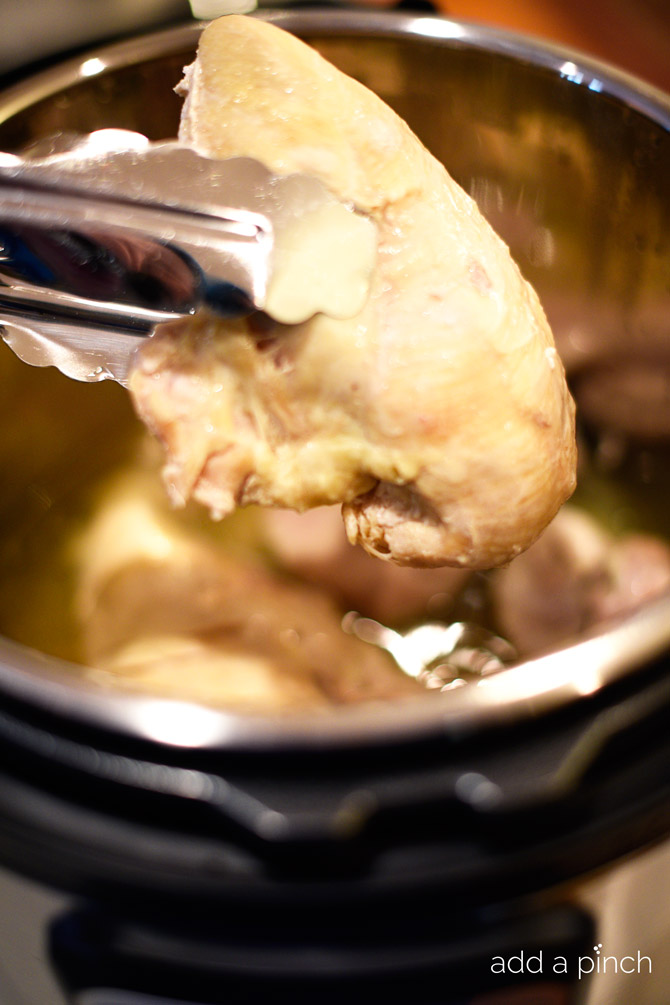 I have electric pressure cookers, by two different brands – both of which I love dearly. One is by Cuisinart and the other is by Instant Pot. While the Instant Pot is a pressure cooker and more, I'm only talking about the pressure cooker aspects of it at the moment. Both the Cuisinart and the Instant Pot have easy to understand control panels and unlike watching Grandmother use hers in the 70s, I've always felt comfortable using both of them. I also have a stovetop pressure cooker/ canner and that I primarily use for canning.
I do recommend reading your user manual from front to back before you begin using it so that you understand the settings, venting procedures, and such.
So, are you ready to dig into this recipe? You won't believe how easy it is!
How to Make Instant Pot Chicken Recipe
Here's how I do it, I toss four frozen boneless, skinless chicken breasts in, add water, seal it, close the vent, and set the pressure to high for 10 minutes. Then, after the 10 minutes, I quickly release the pressure and remove the chicken. That's it! From frozen to tender, juicy, delicious, and almost like a miracle chicken in 10 minutes!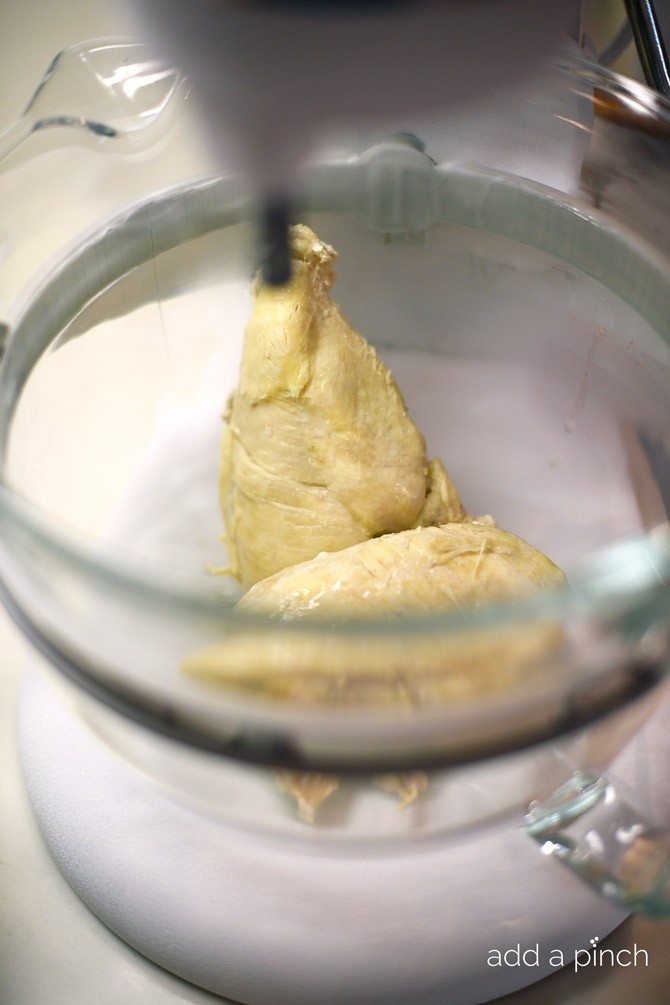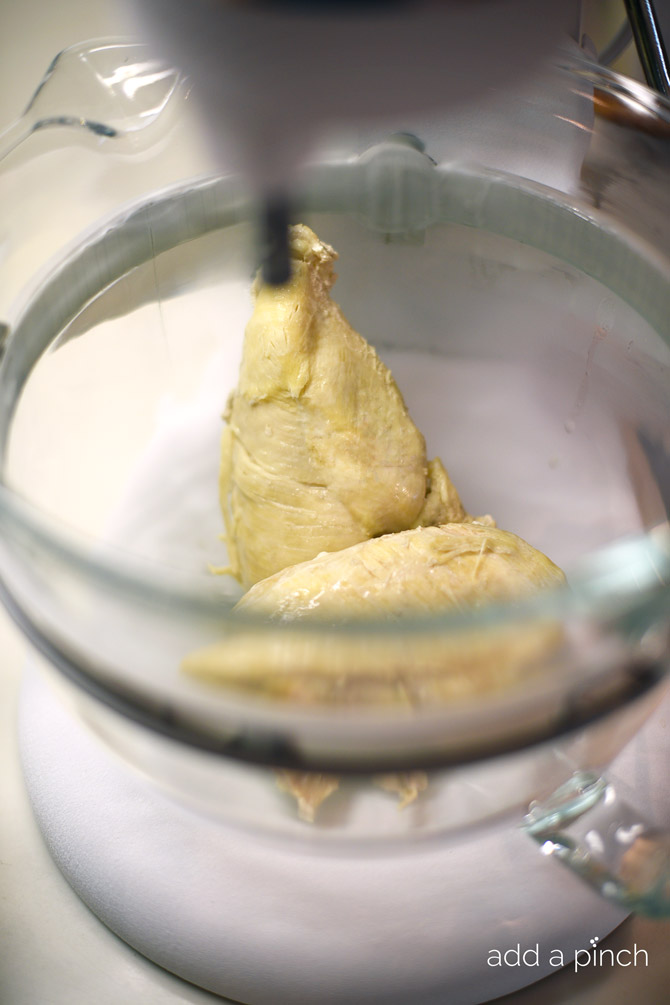 From that point, you can use your pressure cooker chicken any way that you desire. From serving it with side dishes to shredding it to use in all sorts of recipes. I like to do both!
I've shared with you before how I like to make shredded chicken for the week to use in recipes using my slow cooker, I still do. Sometimes, I'll use the slow cooker and sometimes I'll use the pressure cooker and sometimes I'll just bake it in the oven. It depends on the mood I'm in. Gosh at the possibilities!
Here's my pressure cooker chicken printable recipe card. I hope you love it as much as we do!
Pressure Cooker Chicken Recipe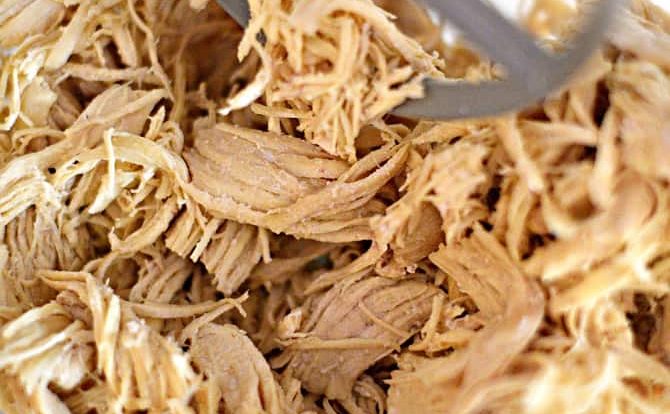 Pressure cooker chicken makes for incredibly tender and flavorful chicken in minutes! A quick and easy chicken recipe perfect for the beginner pressure cooker or the expert!
Ingredients
4

(6 to 8-ounce)

boneless, skinless chicken breasts

1/2

cup

water
Instructions
Arrange chicken breasts in pressure cooker. Add water. Seal the lid and cook under high pressure for 8 minutes. Use quick release once chicken has cooked. Test for doneness by pricking chicken with a sharp knife for the juices to run clear.

If cooking from frozen, cook for 10 minutes under high pressure and use the quick release method.
Nutritional Information
Calories:
2
kcal
|
Protein:
1
g
|
Fat:
1
g
|
Saturated Fat:
1
g
|
Cholesterol:
1
mg
|
Sodium:
2
mg
I thought I'd share with you a few of my favorite ways that I use my shredded pressure cooker chicken.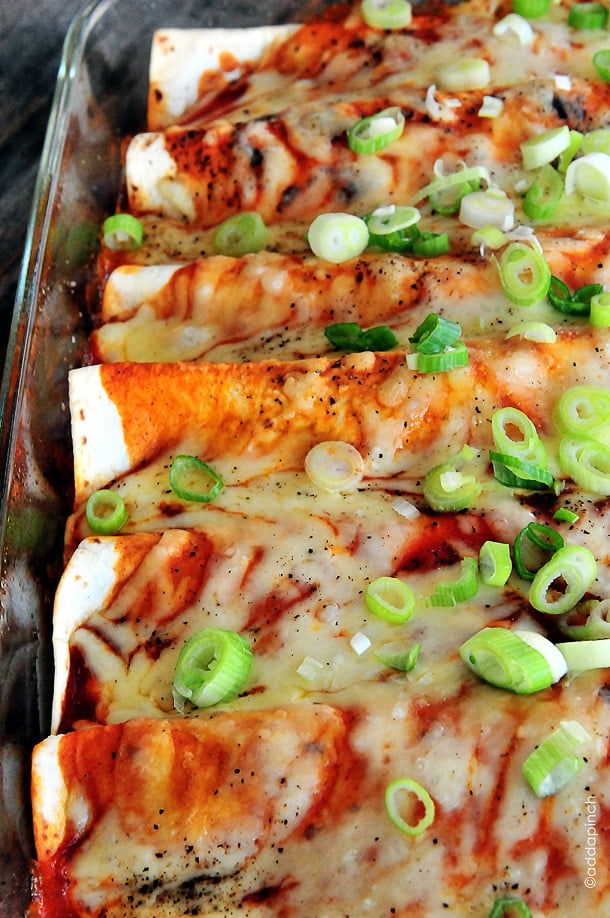 Chicken Enchiladas. Mercy are these the BEST chicken enchiladas I've ever tasted. I'm completely spoiled for any others now.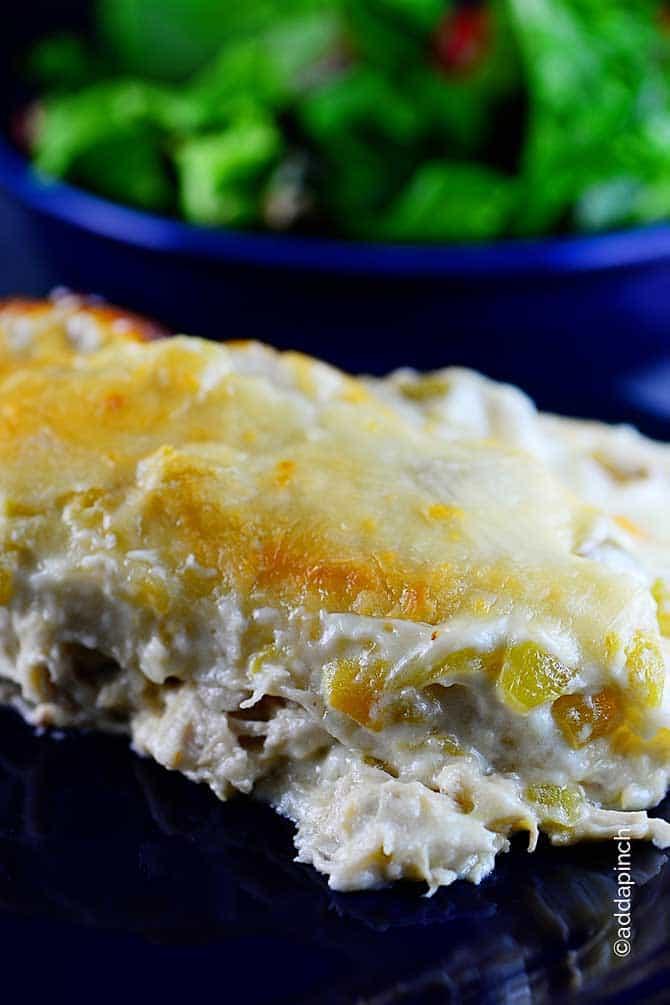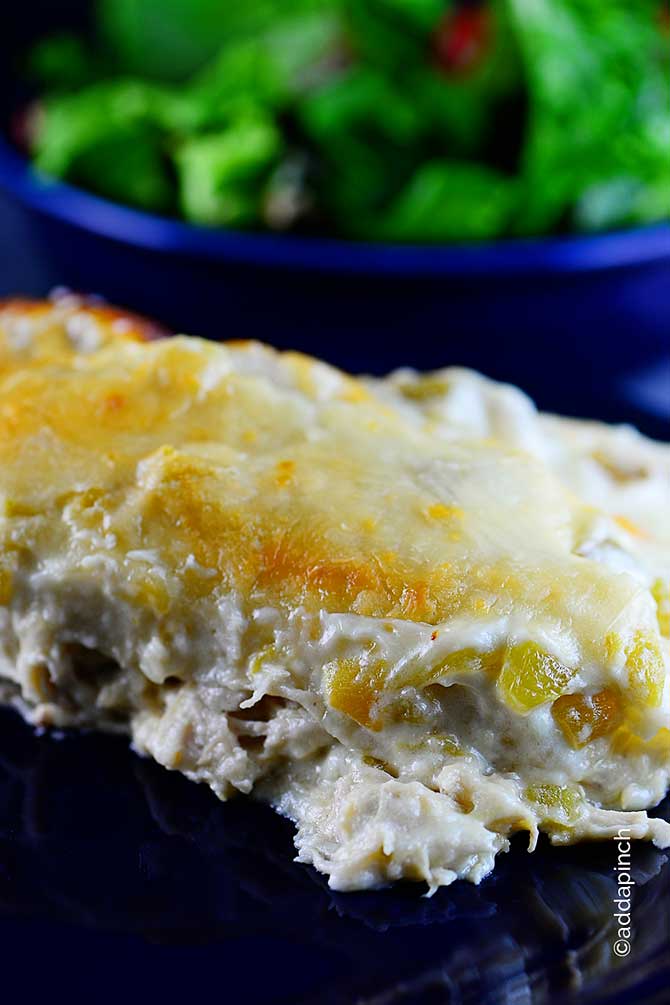 White Chicken Enchiladas. And boy howdy how my family loves this version, too. Delicious!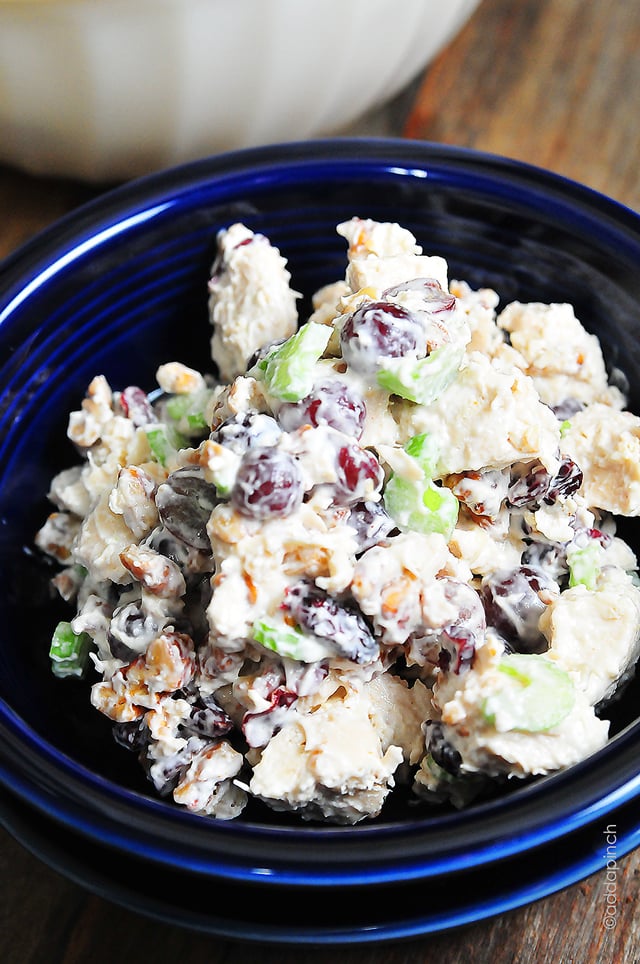 Chicken Salad. And this has to be Bart's favorite way for me to use pressure cooker chicken! He could eat it every single day and not complain!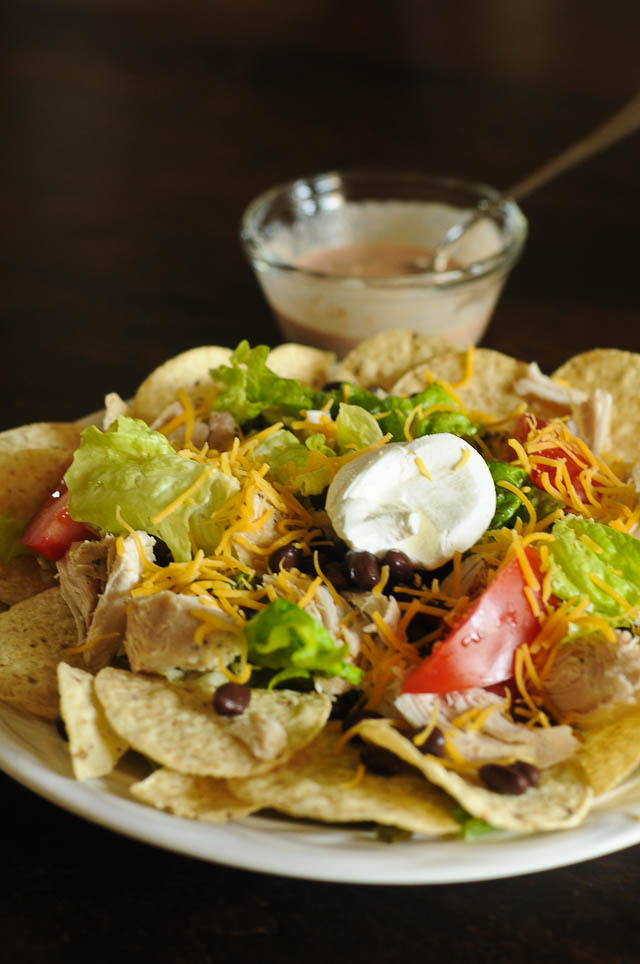 Chicken Nachos. Quick, simple and absolutely delicious, these nachos are always a favorite!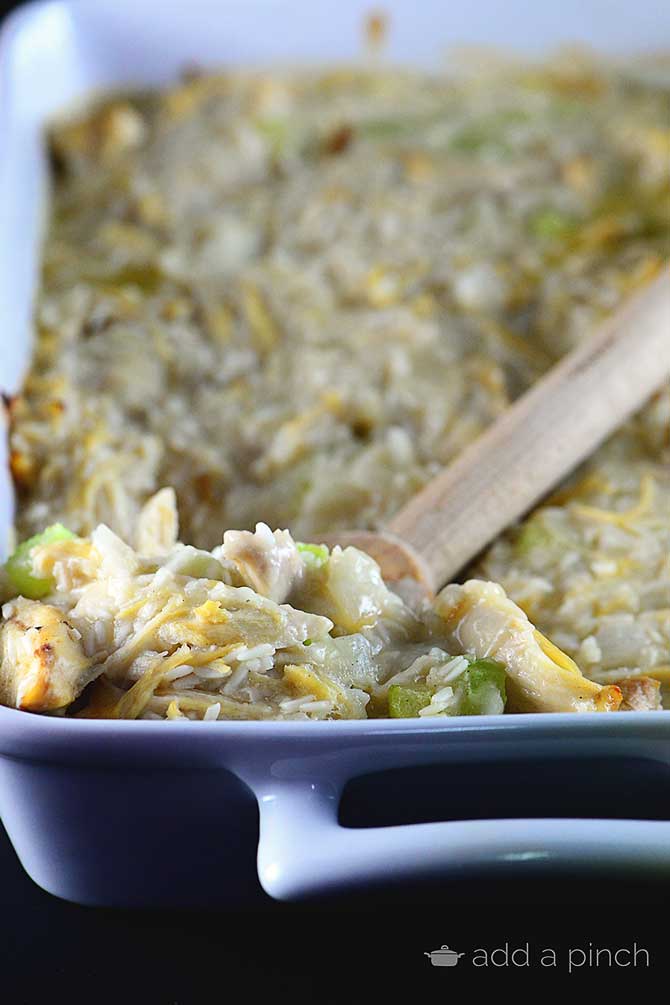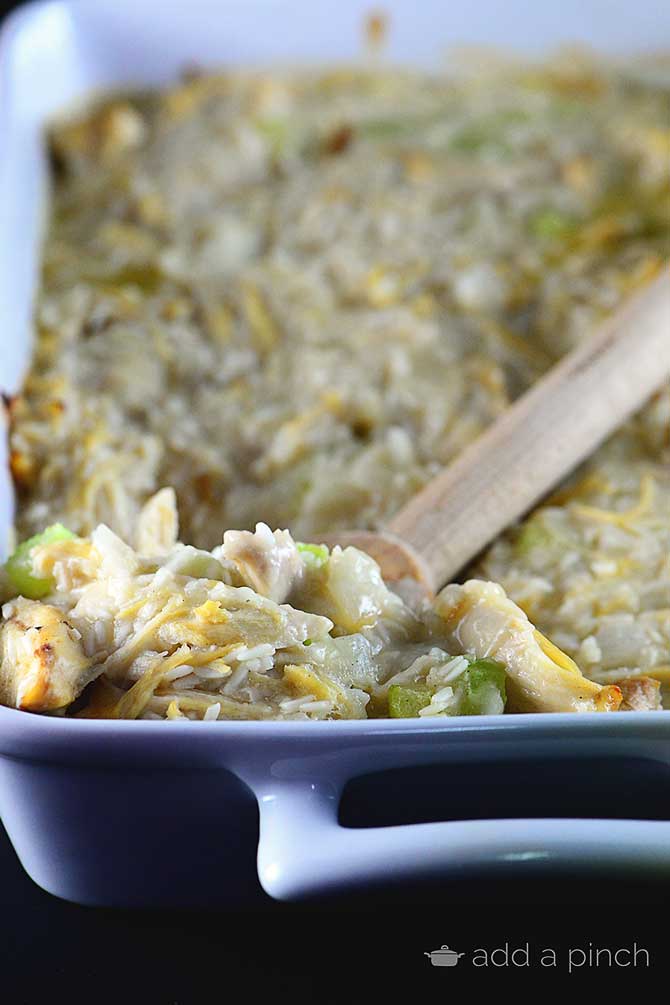 Chicken and Rice Casserole. Comforting and perfect for sharing with company, it is just hard to beat chicken and rice!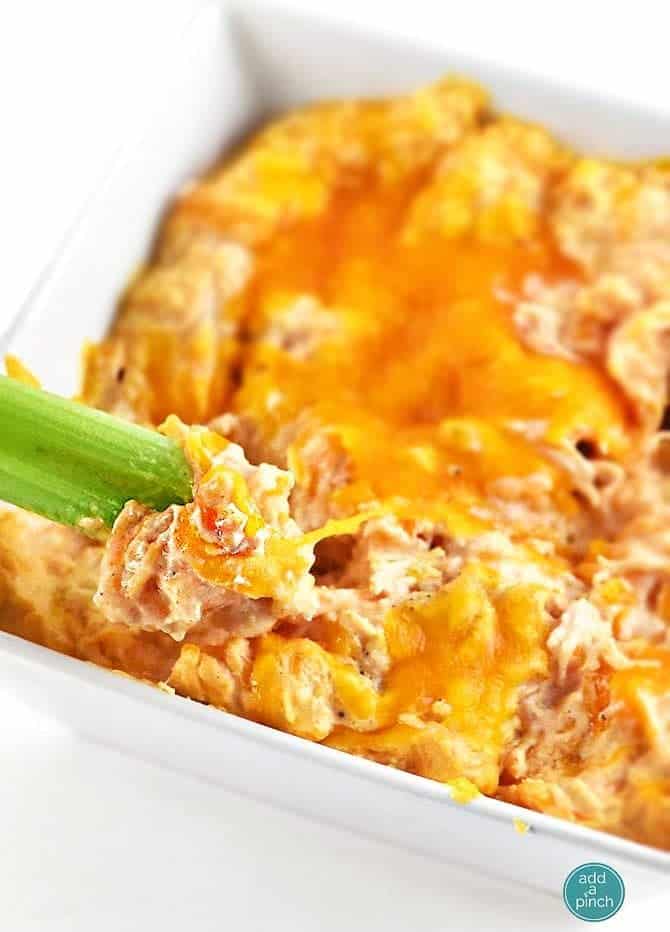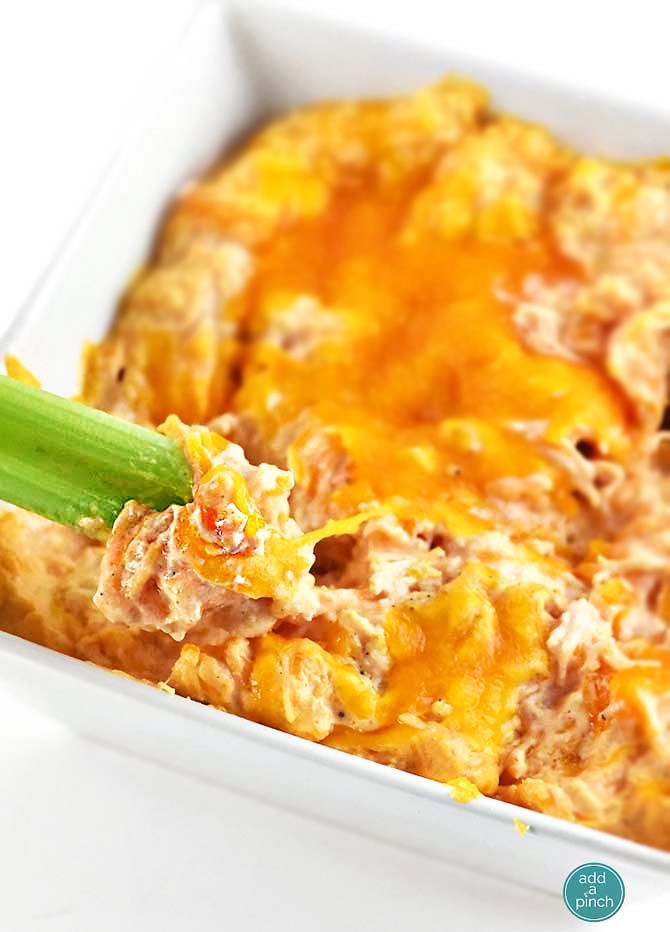 Buffalo Chicken Dip. So everyone's favorite game day appetizer just got even easier. Love!
And so many more chicken recipes – any that call for cooked chicken, actually.
Enjoy!
Robyn xo