5 Simple Recipes Using Slow Cooker Chicken
Slow cooker chicken recipe that makes lunches and dinners so much easier. Make this slow cooker chicken for a week of delicious meals.
When school starts back each year, it seems like everything else in the world starts back at the same time – regardless if it is school related or not.
The long, lazy days of summer screech to a halt regardless of how much I protest that I'm not ready for them to end.
My family maps out our calendars and notes commitments for every night of the week with the exception of one and we also quickly realize we have events on our calendars that are the same time, yet different place on a few of those nights.
This probably sounds all too familiar to you, too.
It's our face-paced, do-it-all lifestyles.
Even though we're headed from here to there and back again, I still want to have a homemade supper for my family as much as possible. On those most hectic of weeks, I turn to my slow cooker for help.
I'm excited to share with you one of the little tricks I've head up my sleeve for years that just makes meal preparation a whole lot easier.
I put 10-12 chicken breasts in my slow cooker in the morning before the start of school or our other morning activities knowing that by the end of the afternoon I'll have perfectly cooked chicken ready to be used for that night's supper along with a few more meals throughout the week.
It definitely saves my sanity!
Here's the recipe for my easy slow cooker chicken that works perfectly in any number of dishes, followed by a five of my family's favorite simple recipes.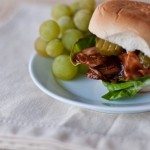 Print Recipe
Slow Cooker Chicken Recipe
Slow cooker chicken recipe that makes lunches and dinners so much easier. Make this slow cooker chicken for a week of delicious meals.
Prep Time5 mins
Cook Time7 hrs
Total Time7 hrs 5 mins
Servings: 12
Calories: 215kcal
Instructions
Place chicken breasts in slow cooker and cover with water. Add Stone House Seasoning and cook at low heat for 7 hours.

Remove chicken from slow cooker to use immediately or store in air tight containers in the refrigerator.

Reserve chicken stock in a separate air tight container in the refrigerator for use in later recipes.
Nutrition
Calories: 215kcal | Protein: 40g | Fat: 5g | Saturated Fat: 1g | Cholesterol: 121mg | Sodium: 412mg | Potassium: 697mg | Vitamin A: 1.1% | Vitamin C: 2.7% | Calcium: 0.9% | Iron: 3.9%
5 Simple Recipes for Slow Cooker Chicken
Having prepared the slow cooker chicken makes pulling these recipes together for lunch or a busy weeknight supper a breeze.
Simple Chicken Quesadillas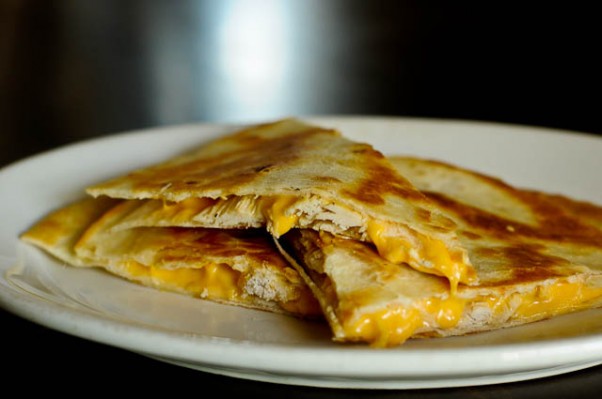 Adding the slow cooker chicken to these Classic Cheese Quesadillas makes a definite quick-fix, family favorite for lunch or supper around here. Served with a side salad or favorite fruit, this meal can be ready in a jiffy.
Total Time: 10 minutes
Super Fast BBQ Chicken Sliders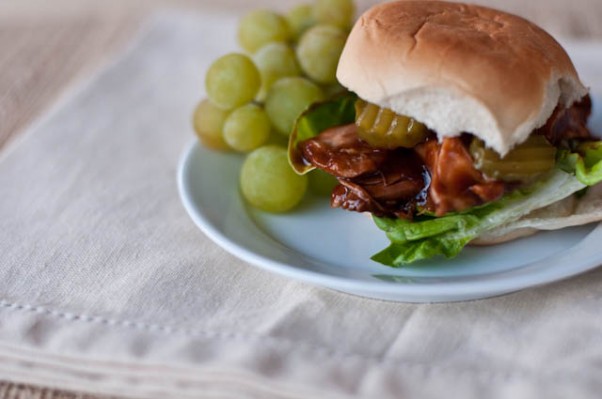 Another super simple meal idea is to use the slow cooker chicken in these BBQ Chicken Sliders to have a delicious meal on the table in minutes. It's a definite winner around my house.
Total Time: 10 minutes
Quick Sweet and Savory Wrap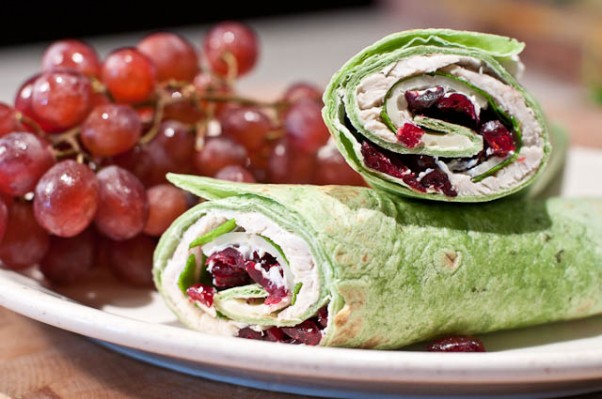 Substitute chicken for the turkey in this Sweet and Savory Wrap for a quick, easy and mighty delicious meal.
Total Time: 10 minutes
Chicken Fettuccine in Basil Cream Sauce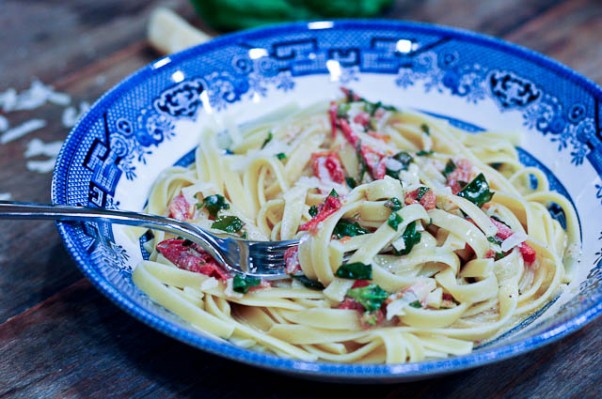 Update my basic Fettuccine in Basil Cream Sauce Recipe and add slices of slow cooker chicken for an even heartier meal.
Total Time: 15 minutes
Hot Chicken Salad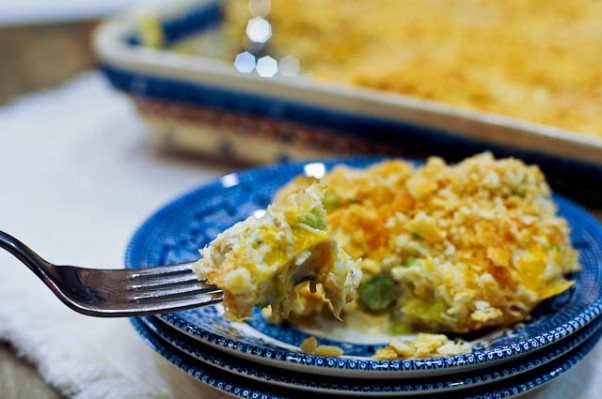 Use your slow cooker chicken in this delicious Hot Chicken Salad for a filling, hot meal in 30 minutes!
Total Time: 30 minutes
I sure hope you like my idea of cooking your chicken ahead using your slow cooker and then enjoying that chicken in many meals throughout the week! I've got a few more coming up over the next couple of days that will give you even more ideas for that chicken!
Love ya,
Robyn