Rosemary Potatoes Recipe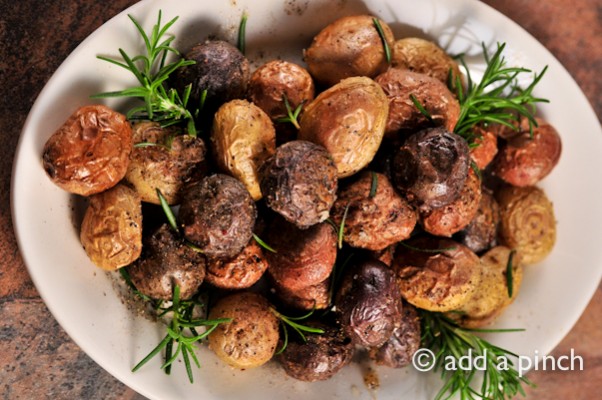 If I were stranded on a deserted island, these are the potatoes I'd be craving. I can guarantee it.
So simple to make and absolutely scrumptious, they are a staple recipe that goes with so many dishes. They are very similar to my Herbed Skillet Potatoes and a recipe you really, really, really need to try!
You can use any type of potatoes and if they are large, cut them into walnut sized pieces, but if possible please look for these multi-colored baby potatoes because oh my word they make this dish!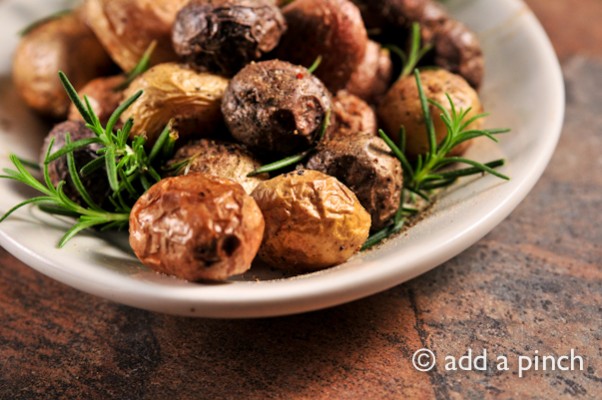 Here's how I make my Rosemary Potatoes.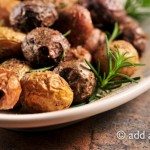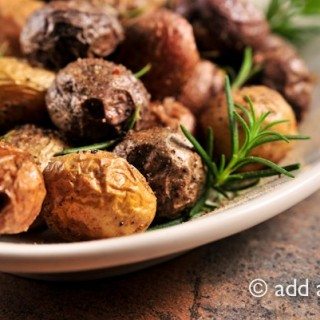 Print Recipe
Rosemary Potatoes Recipe
The perfect recipe for Rosemary Potatoes.
Prep Time5 mins
Cook Time20 mins
Total Time25 mins
Servings: 8
Ingredients
1 pound baby potatoes of various color
olive oil
sea salt
ground black pepper
fresh rosemary
Instructions
Preheat oven to 400 degrees.

Scrub baby potatoes and place on sheet pan.

Drizzle with olive oil and sprinkle with sea salt and ground black pepper.

Roast until fork tender, about 15-20 minutes.

Remove from oven and sprinkle rosemary on top.

To garnish, add rosemary sprigs to dish when serving.
So, I've told ya I'd want these potatoes if I were on a deserted island. Well, that and some fried chicken!
What food do you wish you would have with you?