Tuna Salad Recipe
Tuna Salad Recipe – This Tuna Salad recipe makes a delicious, flavorful recipe perfect for lunch or a light supper! Stuffed into an avocado, as a sandwich or served on a lettuce leaf!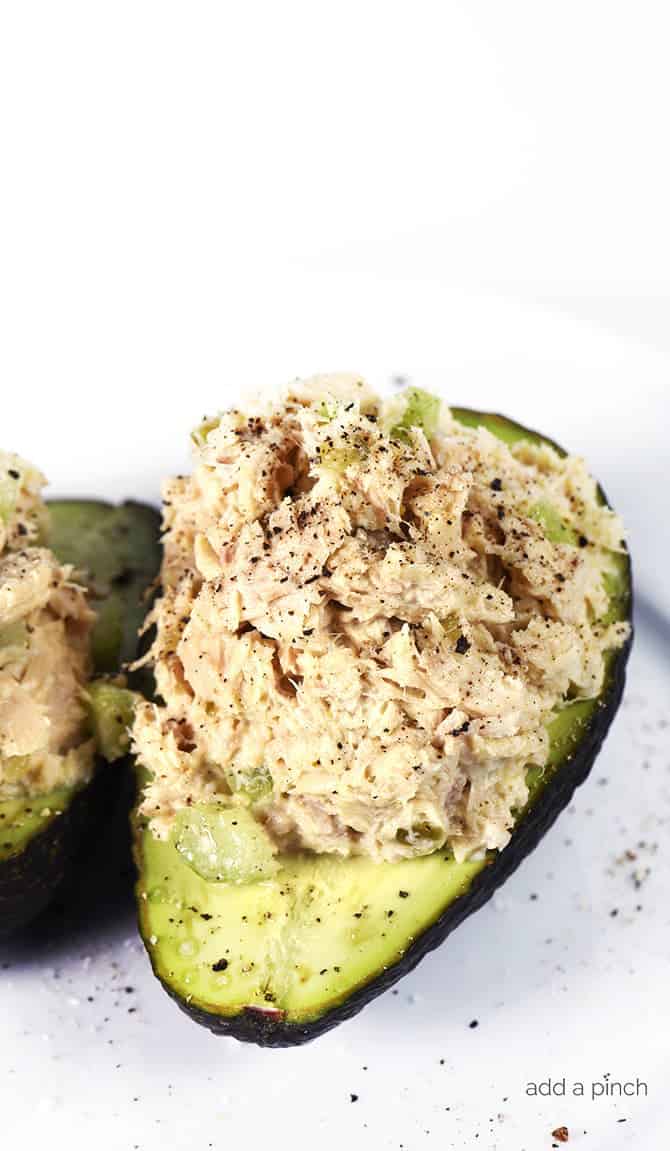 Close to Bart's love for chicken salad is his love for tuna salad. I can't even begin to imagine how many vats of it I've made through the years. When I stopped and did the math of at least once per week for nearly 21 years we're way over 1,000 and climbing.
Gosh, now I feel old.
And like I should have some tuna salad making award or something.
But then again, I guess I do have that. Bart loves it and that's enough for me! (Awwww!)
And, with all those times of tuna salad making and tweaking the recipe a bit here and there, I can whip it up in no time flat with eyes closed if need be.
If truth be told though, tuna salad has always been one of my Mama's favorites. Growing up, I think it was lunch for most of our Saturdays as a toasted sandwich, stuffed into a tomato, or just with crackers.
But lately, I can't get enough of it stuffed into an avocado. The combination is just amazing. I can't urge you enough to give it a try!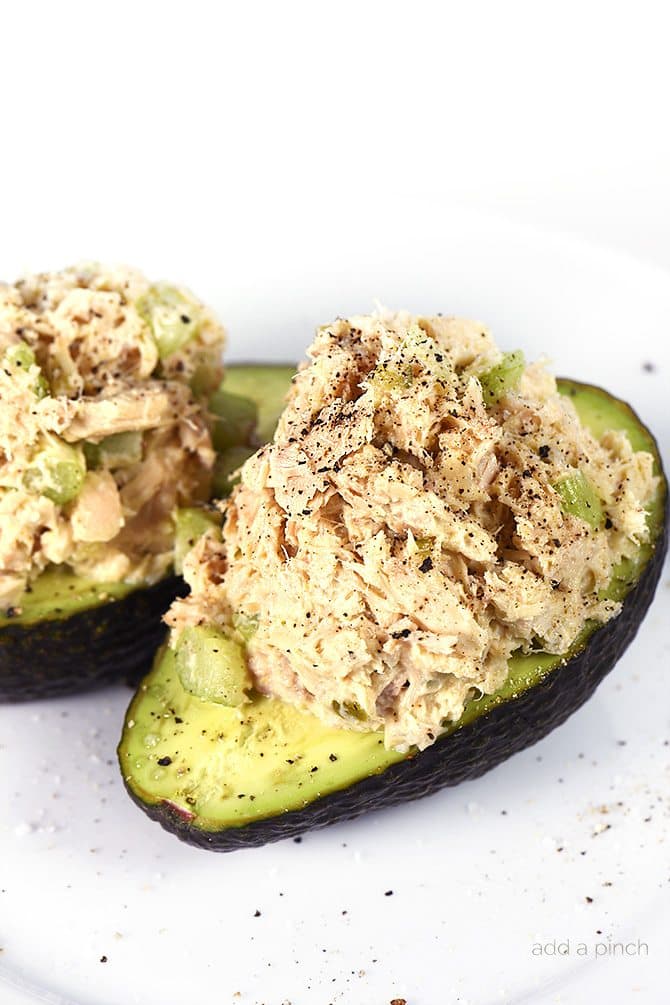 Here's my favorite Tuna Salad Stuffed Avocado Recipe. I hope you love it as much as we do!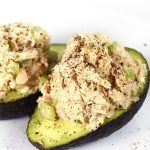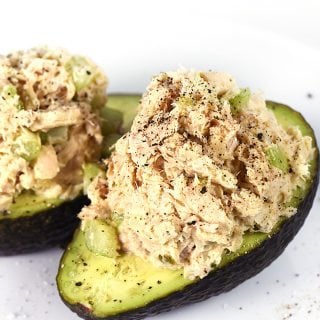 Print Recipe
Tuna Salad Stuffed Avocado Recipe
This Tuna Salad Stuffed Avocado makes a delicious, flavorful tuna salad recipe perfect for lunch or a light supper!
Prep Time5 mins
Total Time5 mins
Servings: 4
Calories: 199
Ingredients
2 (5-ounce) cans tuna drained
½ cup mayonnaise or Greek yogurt
½ cup chopped celery
1 tablespoon sweet relish
1 teaspoon prepared yellow mustard
2 teaspoons lemon juice
1/2 teaspoon curry powder
2 - 3 avocados halved, pitted
salt and pepper to taste
Instructions
Combine tuna, mayonnaise, celery, relish, mustard, lemon juice, and curry powder in a medium bowl until well combined. Spoon into avocado halves. Salt and pepper to taste.
Nutrition
Serving: 1cup | Calories: 199kcal | Carbohydrates: 2g | Fat: 21g | Saturated Fat: 3g | Cholesterol: 11mg | Sodium: 233mg | Potassium: 32mg | Sugar: 1g | Vitamin A: 120IU | Vitamin C: 1.3mg | Calcium: 5mg | Iron: 0.1mg
Enjoy!
Robyn xo

Originally published 2015.