Sharing our Weekly Meal Plan with make-ahead tips, freezer instructions, and ways to make supper even easier!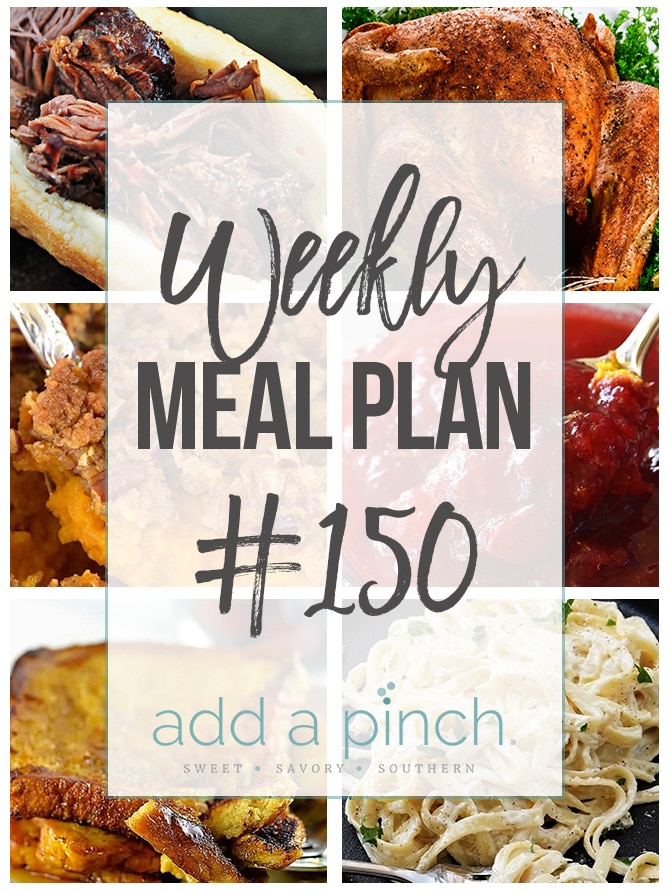 On the Menu This Week
Saturday: Balsamic Roast Beef (French Dip Sandwiches) + Chips + Chewy Sugar Cookies (Slow Cooker and Add a Pinch Cookbook, 15 Minutes)
Sunday: Breakfast for Supper – French Toast + Bacon + Mini Quiche + Fresh Fruit (20 Minutes, Make Ahead)
Monday: Fettuccine Alfredo (Alfredo Sauce) + House Salad (30 Minutes, Make Ahead)
Tuesday: Chicken Enchiladas + Cilantro Lime Rice + House Salad (Slow Cooker, Make Ahead, 30 Minutes)
Wednesday: Leftovers or Eat Out
Thursday – Make Ahead Thanksgiving Recipes + Cranberry Salsa with Cream Cheese (Make Ahead)
Friday: Turkey Day, Take Two!
Meal Plan Tips:
Thanksgiving week is upon us!
We have two Thanksgiving meals this week. One is for my extended family for lunch on Sunday before Thanksgiving (a big reason I have Breakfast for Supper on Sunday after our big family lunch!) and then our traditional Thanksgiving meal on Thursday. I plan on being prepared well in advance so that I can enjoy the day, too!
I'll be using my Make-Ahead Thanksgiving Recipes and Meal Plan tips and prepping ahead. That way, I can spend time watching the parade and talking to my family instead of stressing over the food!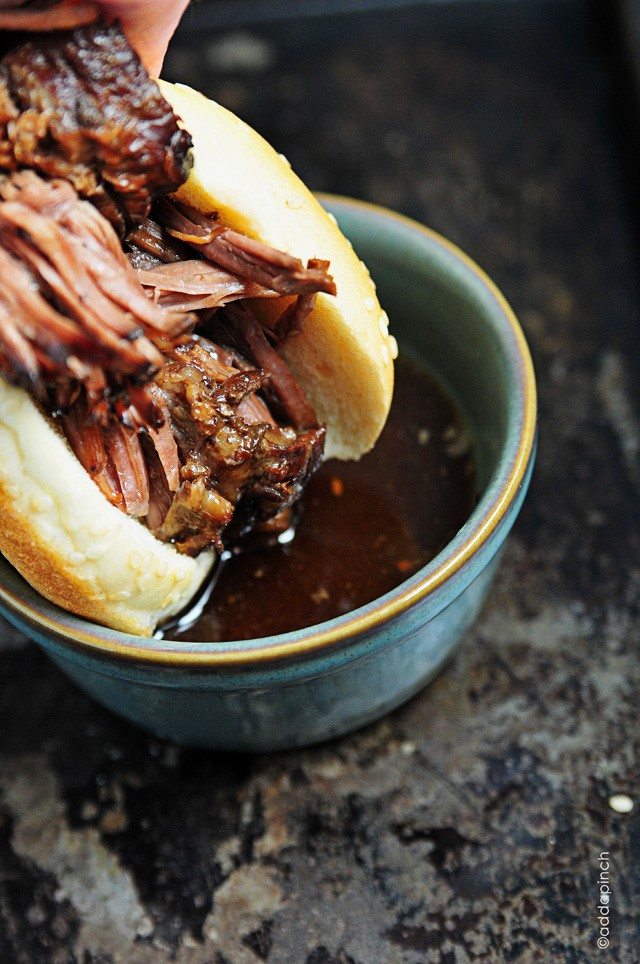 Saturday:
Balsamic Beef French Dip Sandwiches: This Balsamic Roast Beef is one our favorites – so much so that I included it in my cookbook. It's also been a reader favorite too!
Since I'm in make-ahead mode for Thanksgiving, tonight's supper is an easy one I know we'll all enjoy.
I'll make the Balsamic Roast Beef in the slow cooker today and make these delicious sandwiches for supper! The gravy from this roast is so delicious for dipping!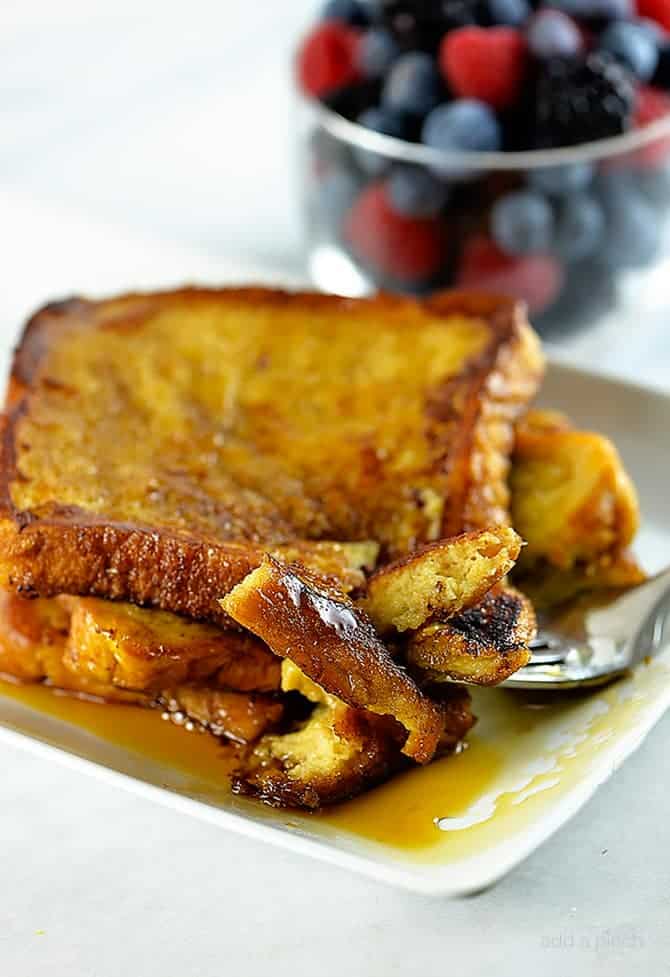 Sunday: Breakfast for Supper
We are having an extended family Thanksgiving meal at lunch today, so I wanted an easy supper. What a perfect time to enjoy some breakfast for supper!
The French Toast comes together in minutes and is always a delicious favorite!
I will cook the bacon in the oven at time for supper, but you can cook it ahead if you wish.
The Mini Quiche are so simple to make ahead and great to keep in the freezer. I like to have some made ahead during the holidays for parties and family gatherings.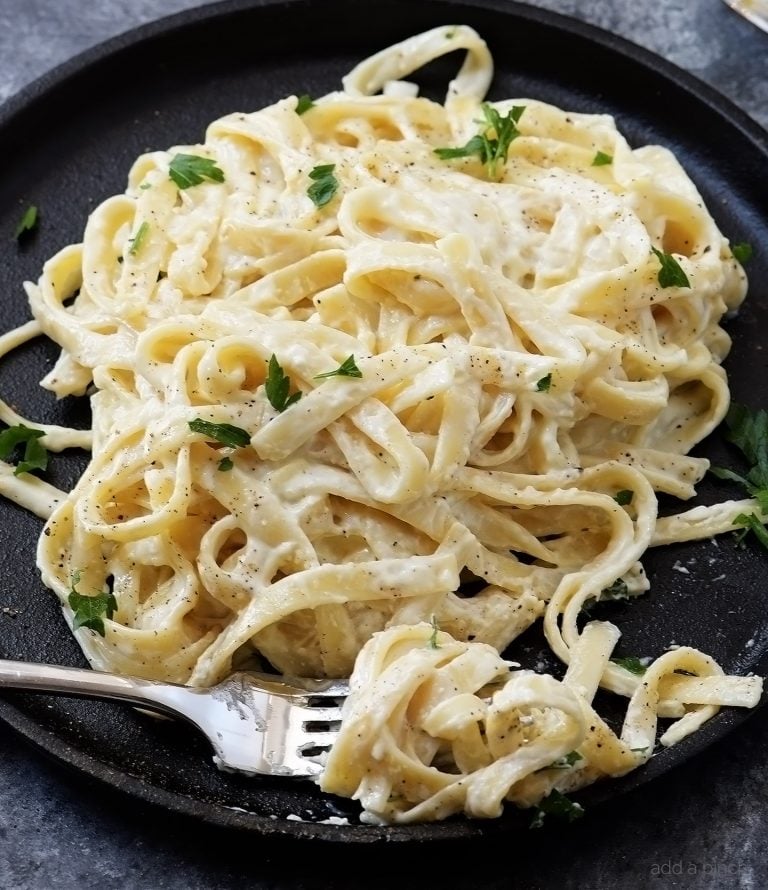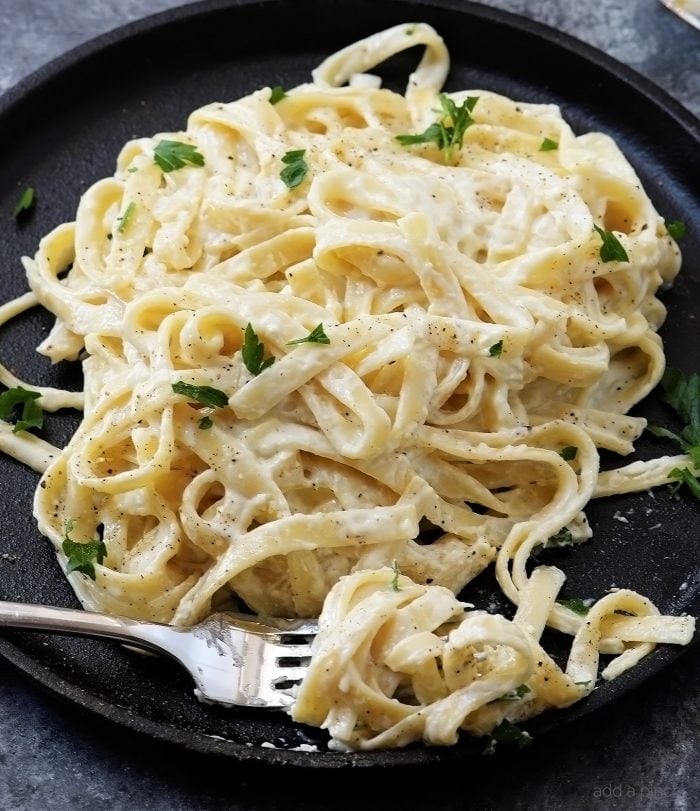 Monday:
Fettuccini Alfredo (Alfredo Sauce recipe): This classic Alfredo Sauce is scrumptious and comforting – the best I've personally tasted! And it's so easy to make and on the table in less than 30 minutes. Perfect over cooked pasta, tonight it is served over fettuccini.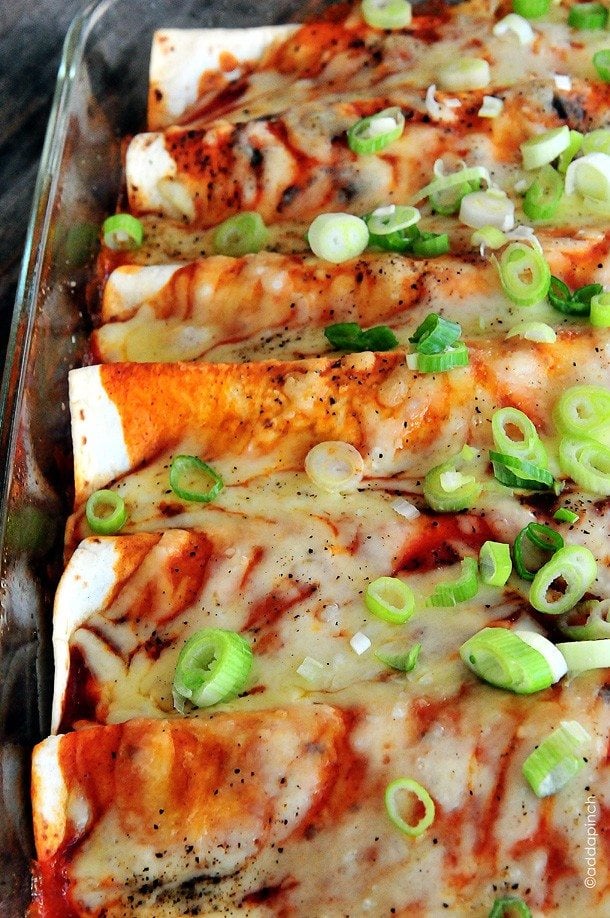 Tuesday:
Chicken Enchiladas: Supper is super simple tonight since I've cooked my chicken ahead in my slow cooker. My easy Blender Enchilada Sauce only takes minutes to make and tastes so fresh and delicious.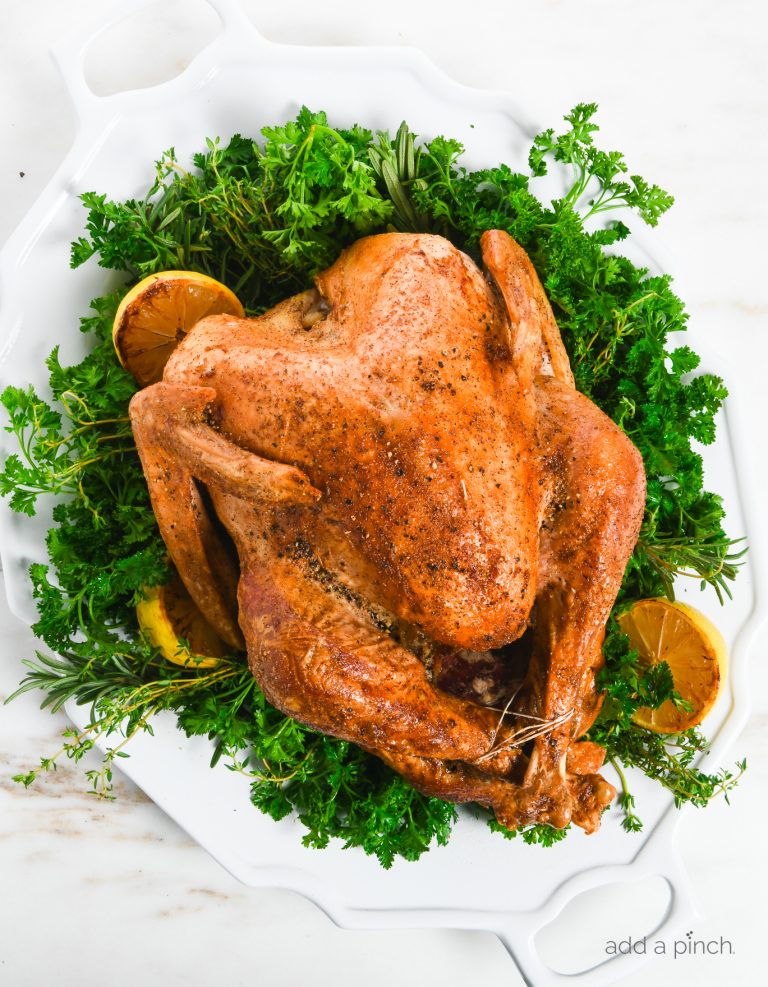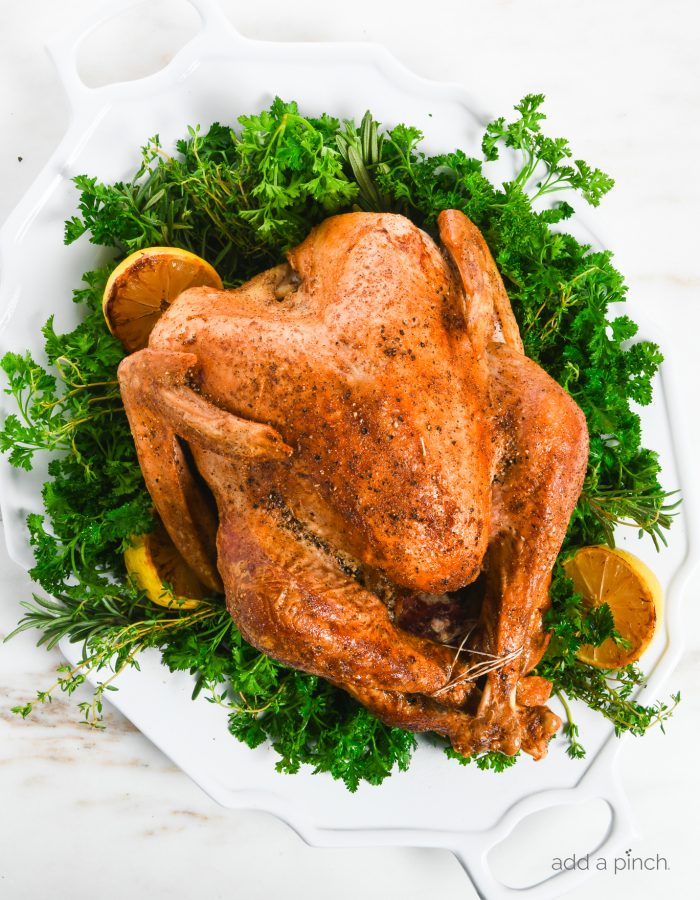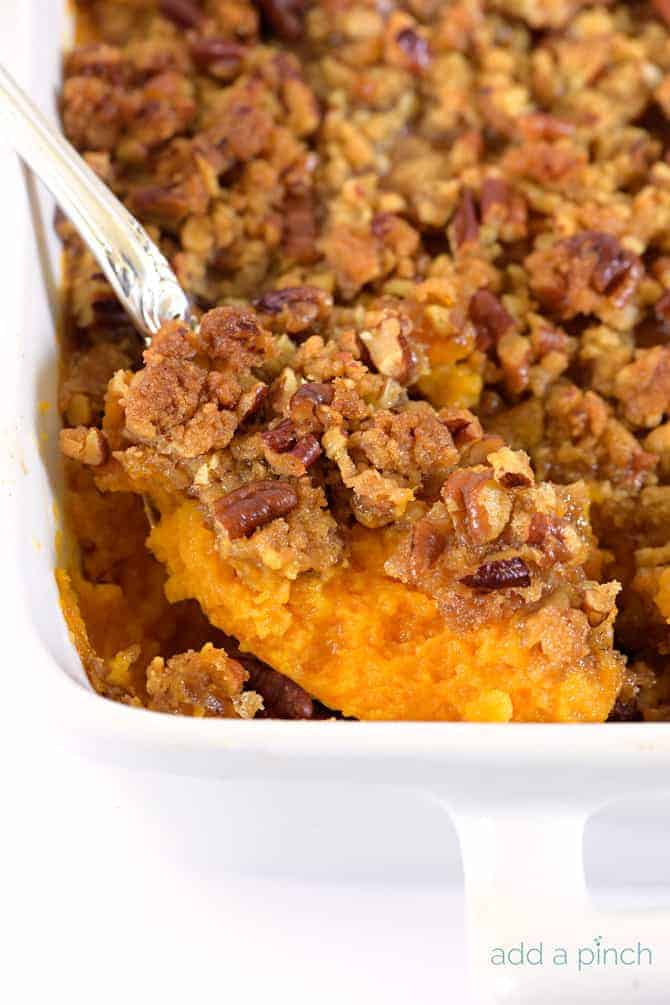 Thursday:
Make Ahead Thanksgiving Recipes: I hope you find the tips I've shared so helpful to make this today relaxed and a special time with family and friends! I love having time to watch the parade with my family every year and I've made the food ahead, so today is fun for us all!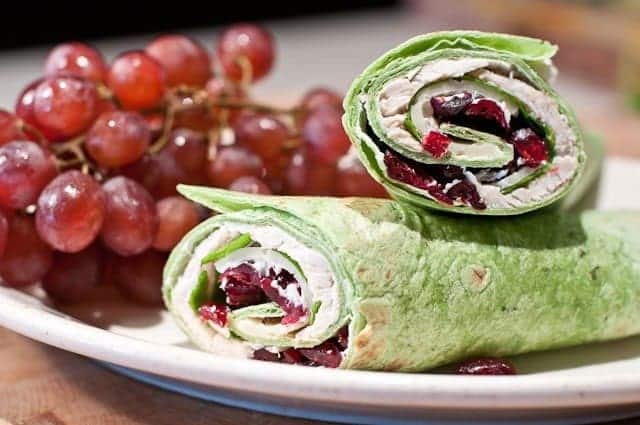 Friday:
Turkey Day, Take Two!
Turkey Salad, Wraps and more with Leftovers:
This is always a favorite food day! There's nothing like this easy, quick Turkey Salad, a thick Turkey Sandwich Wrap and all those delicious leftovers from yesterday! It's a great day to relax and spend time with your family today too!
Have a Happy Thanksgiving!
How to Save Your Own Favorite Recipes
We have created a Recipe Collections Tutorial as a guide. It is so easy to save your favorites, but this guide makes it even easier.
Create an Account and Save Recipes
Simply create an account and Save your favorite recipes!
Save and Customize Weekly Meal Plan
Once you have created your free account, you can save this meal plan to your personal recipe collection. If there is something else you'd rather have one night, swap out the recipes with your favorites!
Shopping Lists
Once you have your meal plan how you like it, you can create your Shopping List by clicking on the shopping cart in the top right corner. Make sure each recipe you plan to make for the week has a check beside it and then click the shopping cart in the top right corner a second time to generate the Shopping List. Now you can edit, save, share, print, and regenerate your Shopping List. How neat is that?
If you have any questions, please let us know so we can help you!
Have a great week!
Robyn xo