Sharing our Weekly Meal Plan with make-ahead tips, freezer instructions, and ways make supper even easier!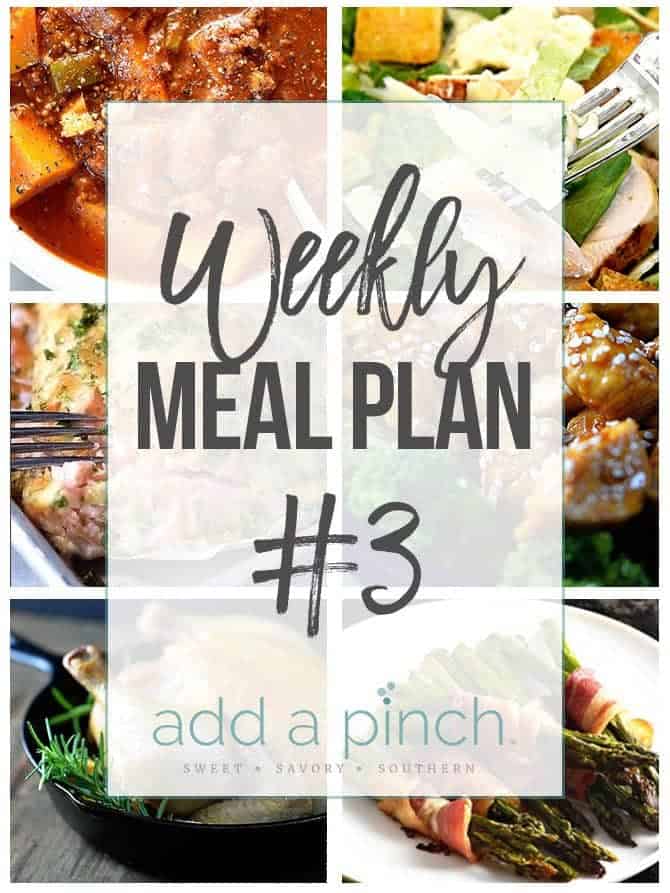 Monday: Leftovers from Southern New Year's Menu
Tuesday: Butternut Squash Chili
Wednesday: Baked Salmon with Parmesan Herb Crust and spinach salad
Thursday: Chicken Caesar Salad
Friday: Family Night Out
Saturday: Skinny Orange Chicken Recipe
Sunday: Lemon Rosemary Roast Chicken, Bacon Wrapped Asparagus
Freezer Friendly!
Store any leftover, cooled Butternut Squash Chili in freezer-safe containers or freezer bags and place into the freezer for up 3 months. To serve, simply thaw in the refrigerator overnight and then reheat on the stovetop over medium heat until heated throughout, about 15 minutes. Alternately, run under warm water until the contents loosen from the container and then reheat on the stove over medium heat until heated through.