Southern New Year's Menu perfect for celebrating the first day of the new year! Said to bring money, luck and prosperity in the new year!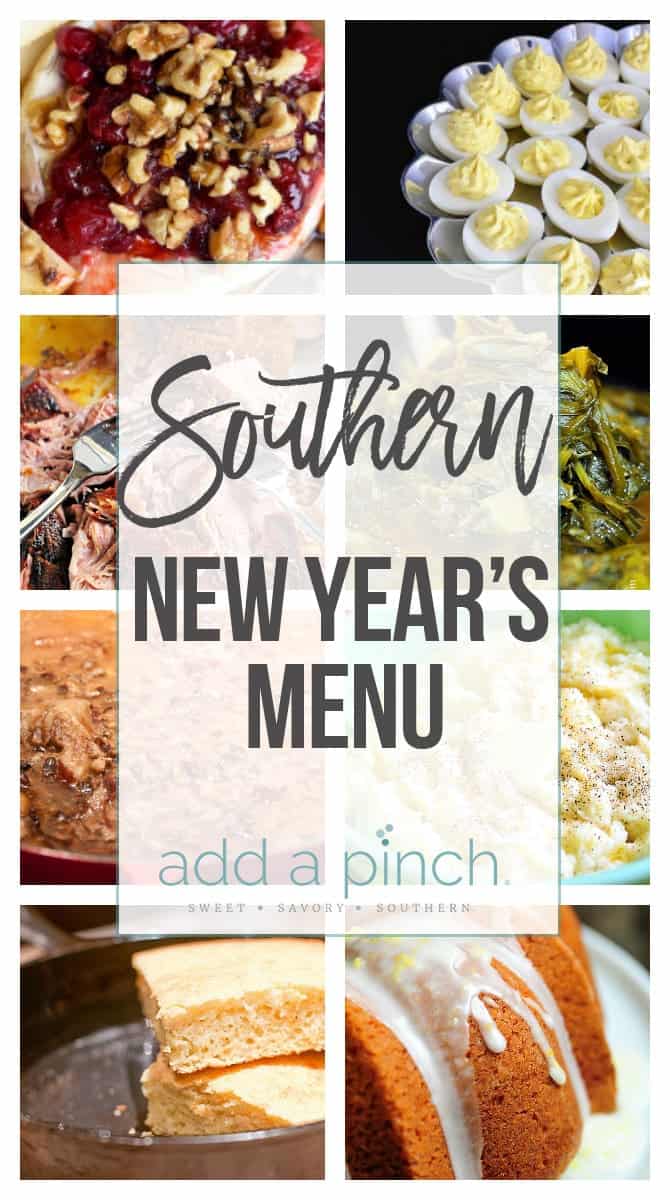 A Southern New Year's Menu always includes certain dishes, at least around my house. For as long as I remember, pork, greens, and peas have been part of the New Year's Day menu in my family. Said to bring good luck for the coming year, it is definitely a tradition I enjoy sharing with my family. Here are some of my favorites to ring in the new year.
Southern New Year's Menu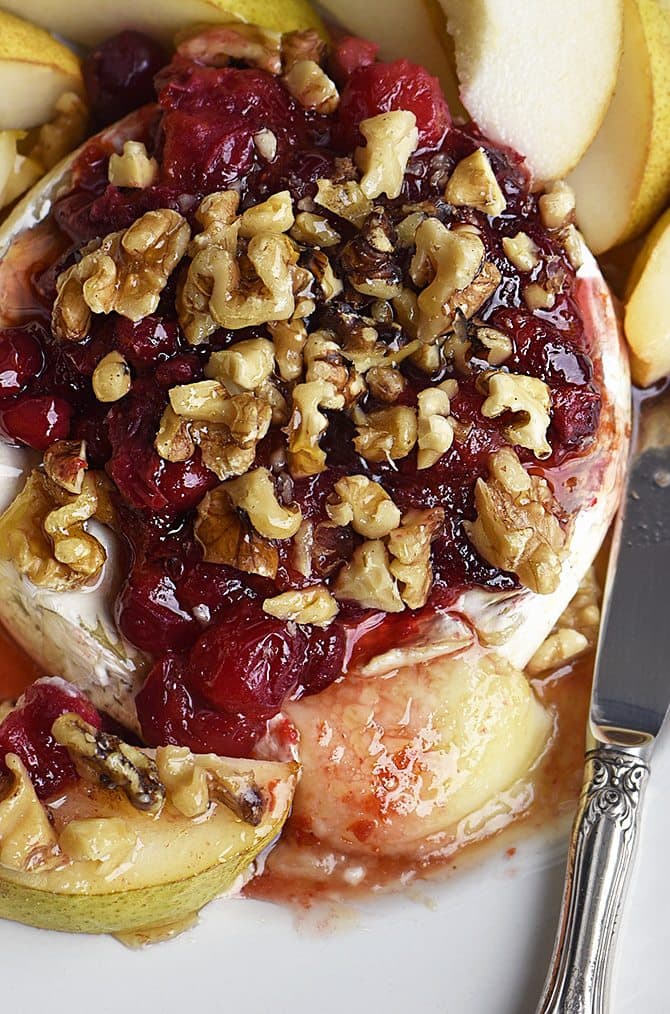 This warm brie with a honeyed cranberry walnut compote makes a quick, easy and delicious start to any meal!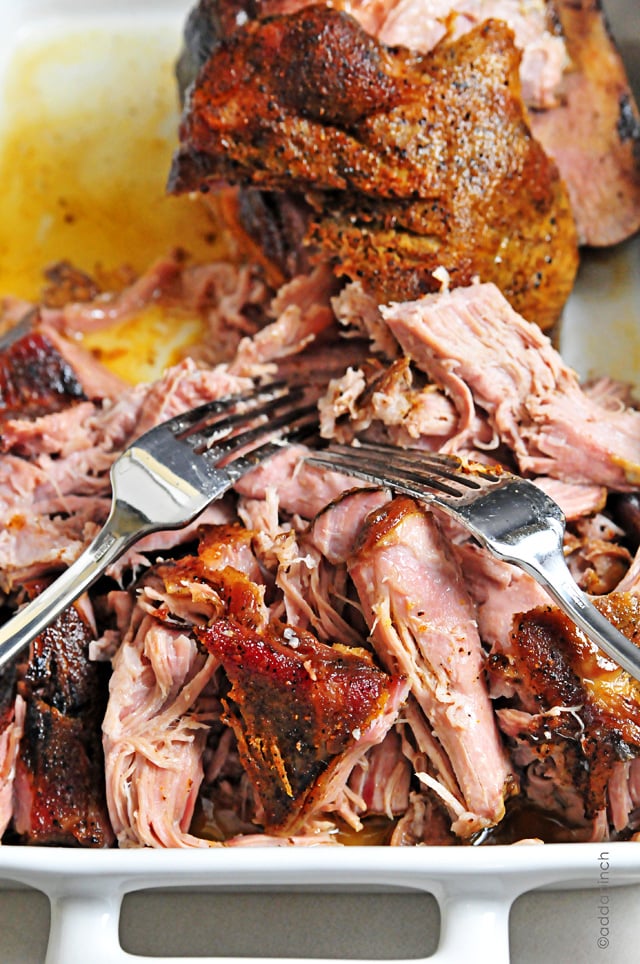 Pulled pork is perfect for serving on New Year's Day and pulled pork from this pork roast couldn't be easier. Or more delicious. This recipe uses the slow cooker and is about as easy as recipes can be. Hey, I guess that's luck right there!
If you are looking for something a little bit more traditional for the main item on your menu, you'll love this Cola Glazed Ham. It's a favorite.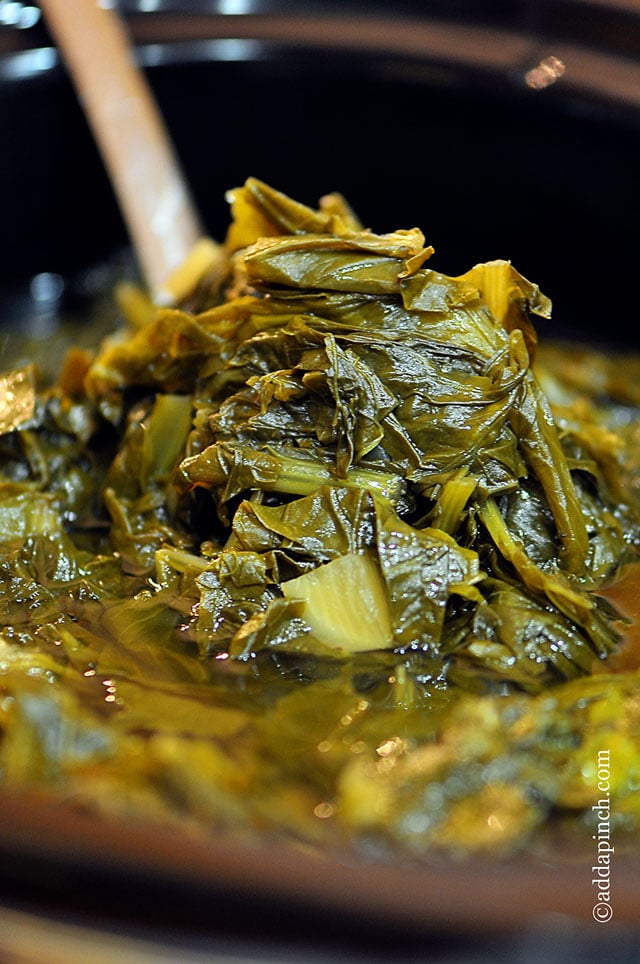 We love turnip greens and collards around my house. They are a definite family favorite and my grandfather always said they represented money on New Year's Day. You better believe I forced myself to eat them as a little girl that one day of the year. Now though, they are one of my favorite dishes any time of the year.
You can easily cook them low and slow on the stove all day, or just pop them into the slow cooker and let it do all the work for you. If you are looking for something even quicker, these Spicy Skillet Turnip Greens are always a hit. If turnip greens and collard greens aren't your favorites, you can always switch it up and have brussels sprouts or cabbage.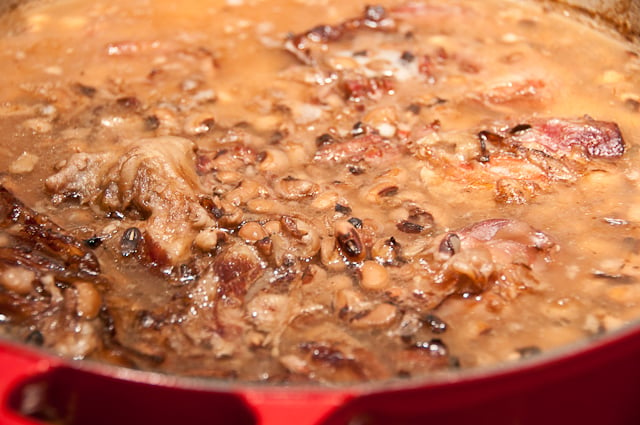 Black Eyed Peas are said to represent coin or change for the new year if eaten on New Year's Day. Of course you can cook them the traditional way on the stove with bits of pork for flavoring or toss it all into a slow cooker for slow cooker black eyed peas and let it work it's magic.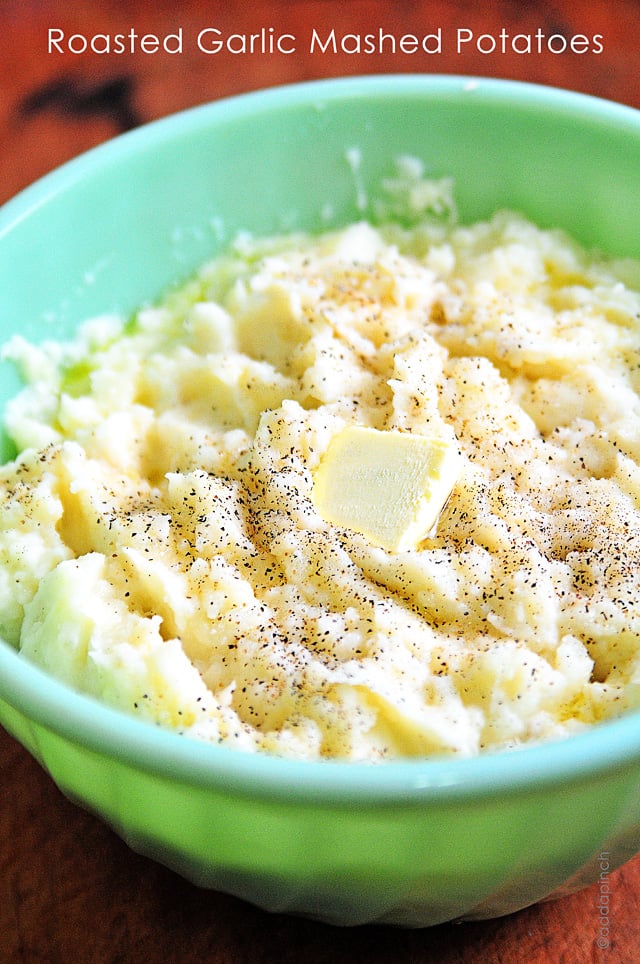 You just can't have a traditional New Year's Day meal without including a big bowl of fluffy mashed potatoes. You can easily omit the roasted garlic from this recipe if you prefer, but oh my goodness are they too incredible to miss! Talk about deliciousness!!!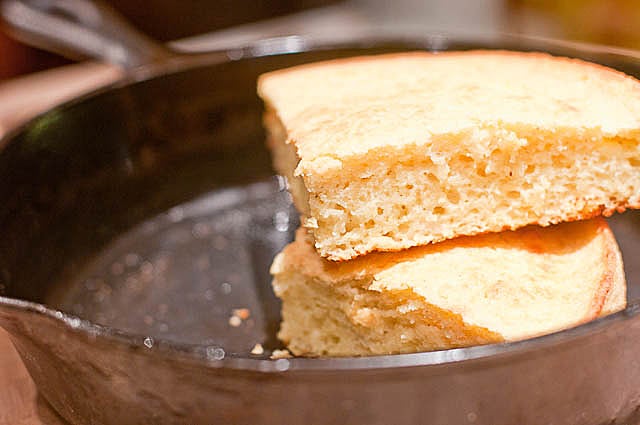 There's nothing like Southern Buttermilk Cornbread to go with the main players of a New Year's Day meal. Light, fluffy and just the perfect partner to make sure you don't miss a bit of the goodness from the black eyed peas or turnip greens. Oh my goodness!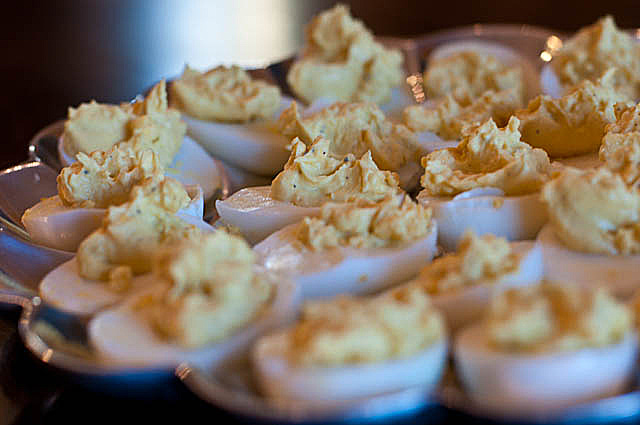 Deviled eggs just round out this New Year's Day menu completely. You can serve them as an appetizer if you prefer, but I love them as a side dish to enjoy alongside all of the other traditional goodies.
New Year's Day Desserts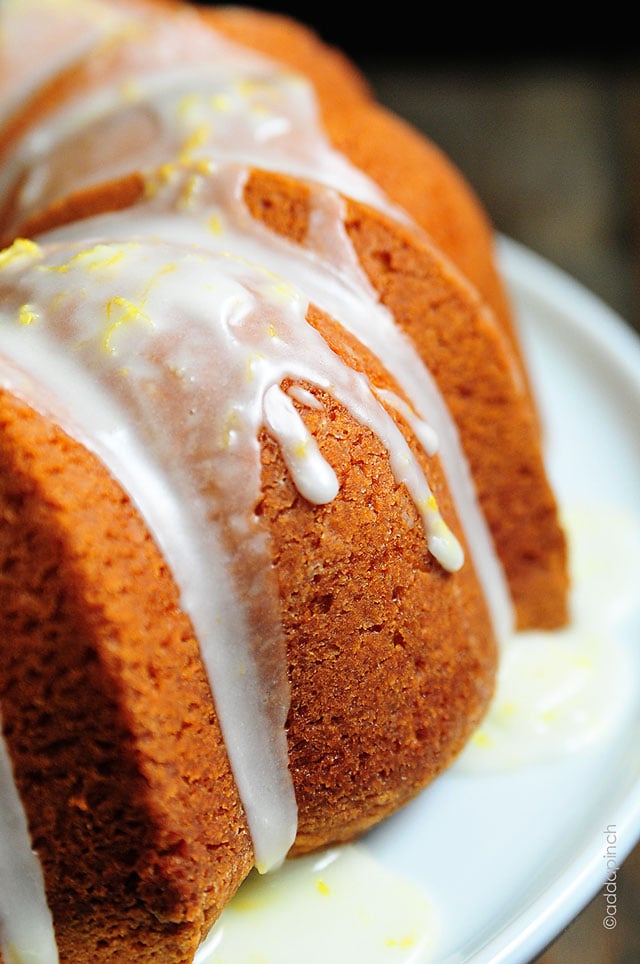 I love citrus anytime of the year, but especially when it is fresh in the winter. This Lemon Pound Cake is bright and cheerful and perfect for a dessert to welcome in the new. This cake can easily be made ahead for an easy-breezy New Year's Day. Of course, a traditional Banana Pudding is always a great dessert for the big day and one of true comfort!
What are your favorites to serve on New Year's Day? I'd love to know!
Love ya,
Robyn xo

From the Add a Pinch recipe archives. Originally published 2014.