Pork Roast Recipe
Pork Roast Recipe – A simple pork recipe prepared in the slow cooker. Makes a delicious pork roast for tons of favorite pulled pork recipes. A favorite slow cooker pork recipe.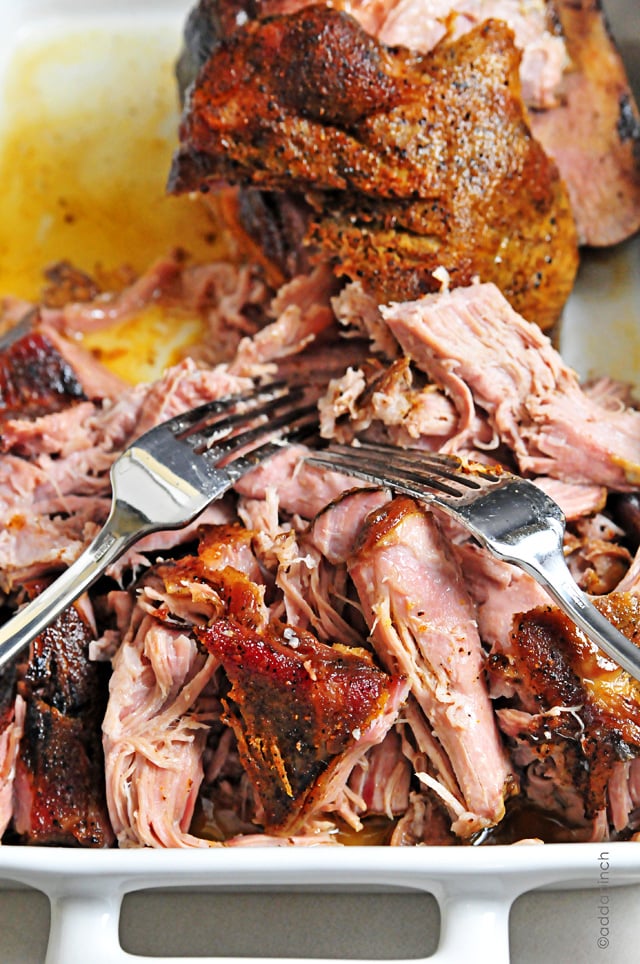 Perfect Pulled Pork Recipe – This simple slow cooker pork roast recipe makes the most amazing pulled pork! So easy!
Okay, so if your family loves pork roast, pulled pork, or pork in any way, shape, or form, you really do want to give this pork roast a try. Especially if you a looking for a simple recipe to use for pulled pork.
This pork roast is another one of those recipes where I throw all of my ingredients into my slow cooker and then let it do all the work for me while I take all the credit for it. Nothing wrong with that, is there?
Please say no.
Because really, someone had to think to buy the pork roast and then put it and just the right blend of things with it into the slow cooker in the first place, right? And then figuring out exactly how to cook it in there so that it isn't tough? I think it really is a fair partnership that my slow cooker and I have going on.
Speaking of the right blend of ingredients, well, for this recipe there are only a handful. I've found that less is more with some recipes and keeping them super simple makes them all the more enjoyable.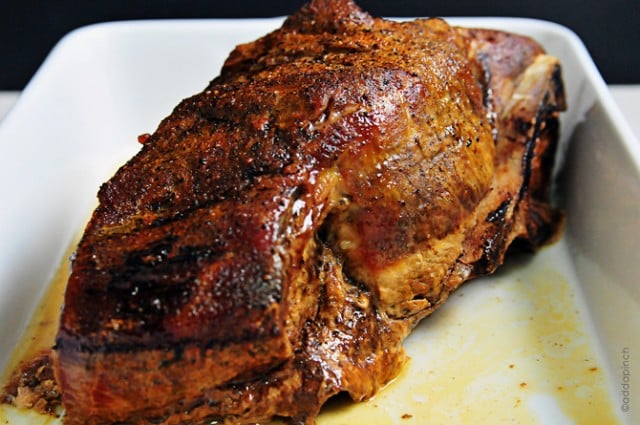 There are just a few tricks that I've found that I want to share with you so you'll be loving this pork roast as much as we do.
1. Shoulder Blade Roast (Boston butt). This is just my opinion, but I prefer to use a shoulder blade roast or Boston butt roast when slow cooking for an extended period – like in this recipe. I think these cuts of meat have just the right combination of fat to meat to allow the roast to keep its flavor and become extremely tender when cooking for an extended period of time. This also makes delicious pulled pork in my humble opinion.
2. Low and slow. I cook my pork roast looooow and slooooow. Trying to rush this cut of meat just isn't good to me. I normally cook my pork roast in my slow cooker for anywhere from 8-10 hours. Yep, you read it right.  I like to put it into my slow cooker as I'm going to bed and then waking up to supper being ready before I even start breakfast. However, usually, I'll leave it on warm with the liquid that cooked off while it cooked overnight still in the slow cooker and let it "steam" in the slow cooker for another 4 hours or so. Those roasts will absolutely without a doubt melt in your mouth!
3. Keep it simple. This pork roast recipe doesn't include a ton of ingredients. It's simple. Boston Butt, Worcestershire, and whatever dry rub I'm loving at the moment. I don't even add any other liquids.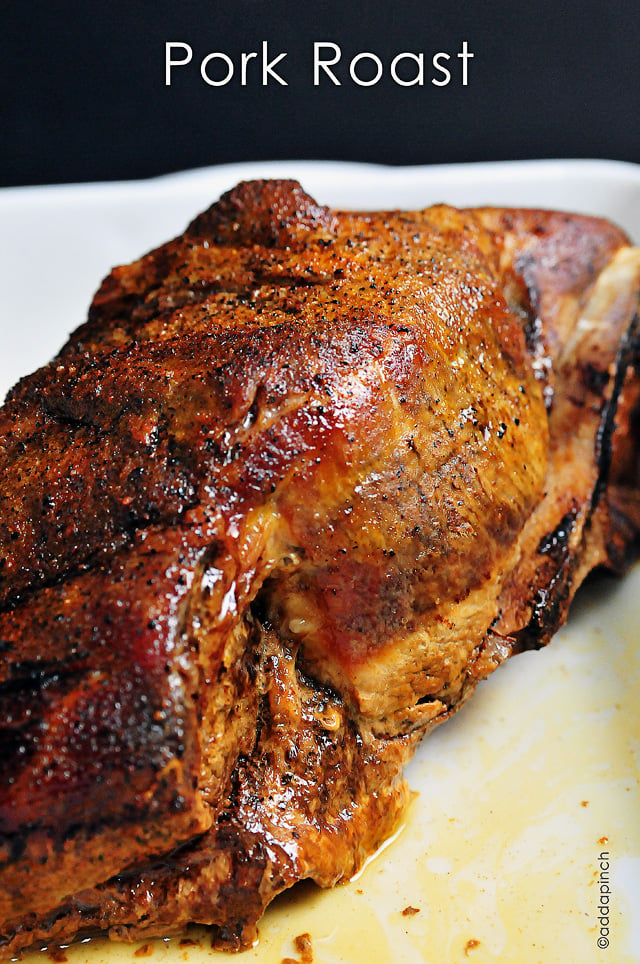 So now, I feel like I've shared my biggest secrets with you guys. I can't wait to hear how you like this pork roast recipe.
Here's the recipe for my pork roast.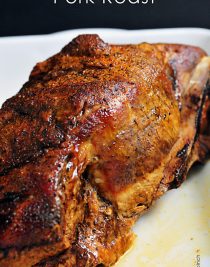 Pork Roast Recipe
Total Time 12 hours 5 minutes
Prep Time 5 minutes
Cook Time 12 hours
This pork roast is so simple and succulent, it will quickly become a favorite!
Ingredients
Pork Shoulder Blade Roast or Picnic 3-5 pounds
8-10 dashes Worcestershire sauce
3-5 tablespoons your favorite dry rub (+more if desired)
Directions
Place meat in the slow cooker. Add dashes of Worcestershire sauce to the top of the meat until it is well covered. Then sprinkle heavily with dry rub. Cook on low setting of slow cooker for 8-10 hours. Leave meat in the slow cooker on the "warm" setting for about 4 more hours or until the meat easily will pull with two forks.

Internal temperature of pork roast should be between 190º F and 205º F.

Remove from slow cooker and allow to rest about 5-10 minutes. Then, slice or pull for serving, basting with pan juices from slow cooker.

Serve warm.

Leftovers should be kept in an airtight container in the refrigerator or freezer.
All images and text © Robyn Stone for Add a Pinch
Enjoy!
Robyn xo


Originally published 2012.