Beef Tenderloin Recipe – Make melt-in-your-mouth roasted beef tenderloin with a simple seasoning that everyone loves.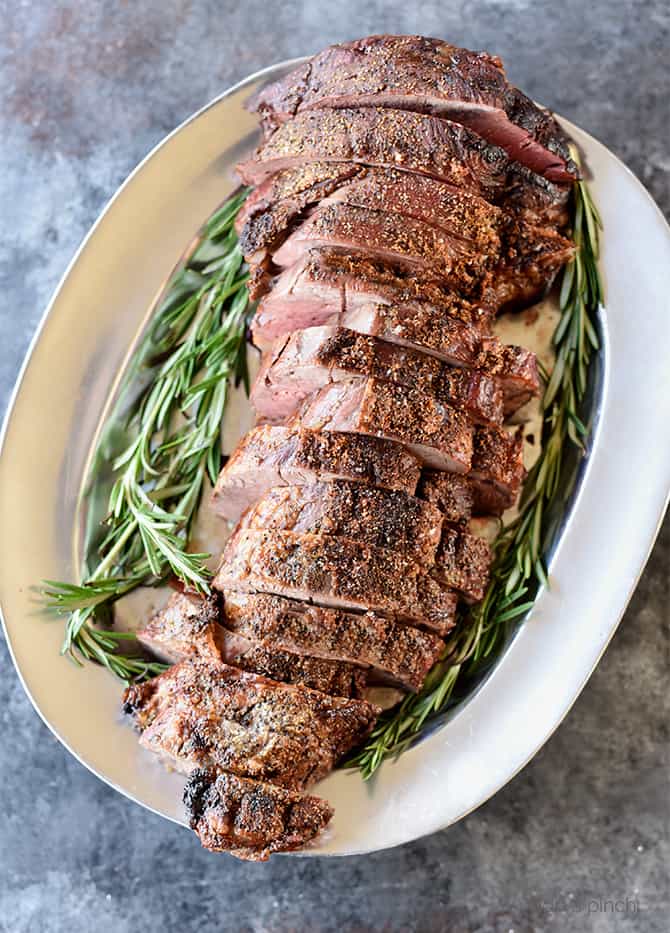 Beef tenderloin makes for a delicious, memorable meal and friends, this beef tenderloin recipe just couldn't get much easier!
It's one of those meals that my entire family looks forward to eating all day long. It's so simple and easy to prepare, but delivers big flavor that is sure to impress your family and guests. They'll swear you've were in the kitchen working away over it for hours.
Beef Tenderloin Recipe
With just a handful of ingredients, this recipe also couldn't get much simpler! With just the addition of our homemade Stone House Seasoning, your beef tenderloin will have incredible flavor and result in a showstopper dish that everyone will rave over!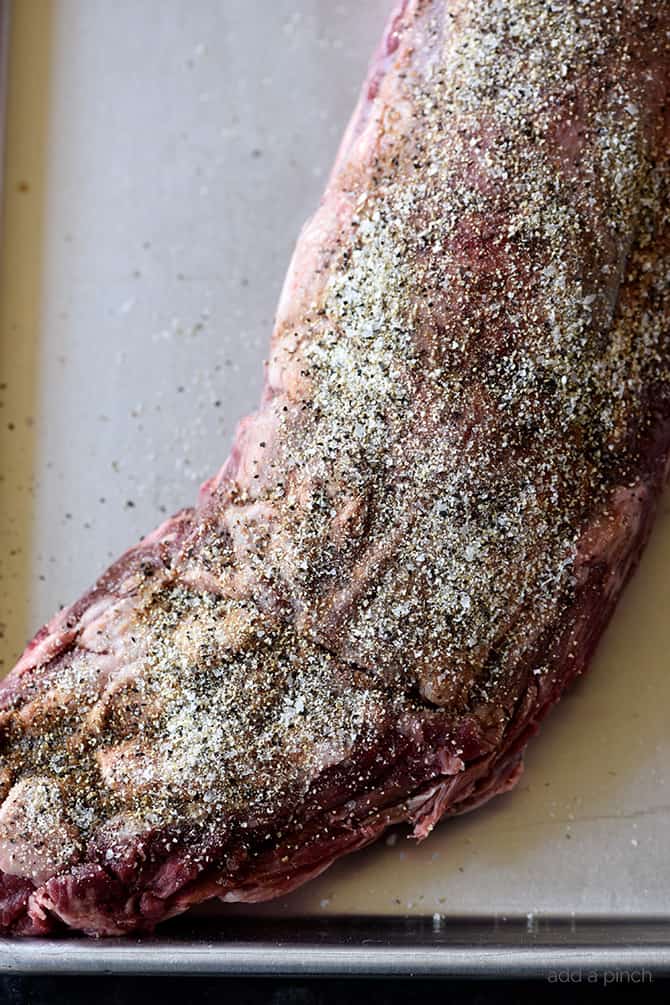 How to Cook Beef Tenderloin
If your grocer doesn't keep beef tenderloin in stock, call ahead and ask your butcher to order one for you. Pick it up the day before you plan to serve it.
Then, add the Stone House Seasoning to the beef at least one hour before cooking or up to overnight. You can also prepare it even more ahead of time if you like. I actually like to plan ahead for holidays meals like Christmas by seasoning my beef and wrapping it tightly with plastic wrap up to four days in advance. I've found that the longer I let the let the Stone House Seasoning rest on the beef, the more flavor the beef has once cooked!
Just be sure to keep your wrapped meat on a baking sheet in the refrigerator.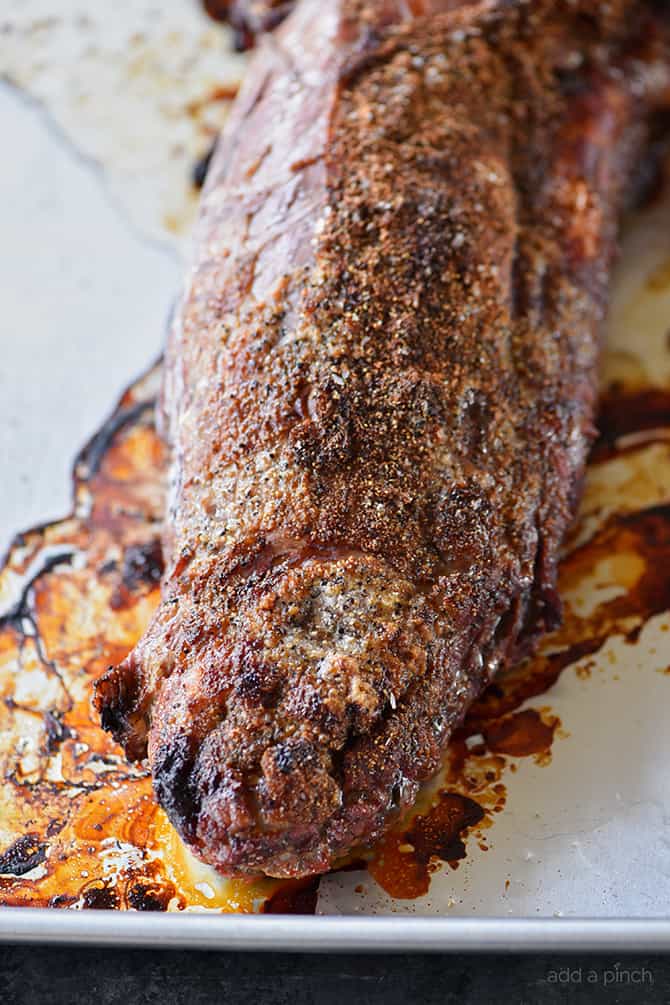 The Stone House Seasoning forms a crust on the tenderloin as it roasts that always impresses.
For my recipe, you can either prepare it in the oven or even on the grill or Big Green Egg if you are looking for a more smokey flavor!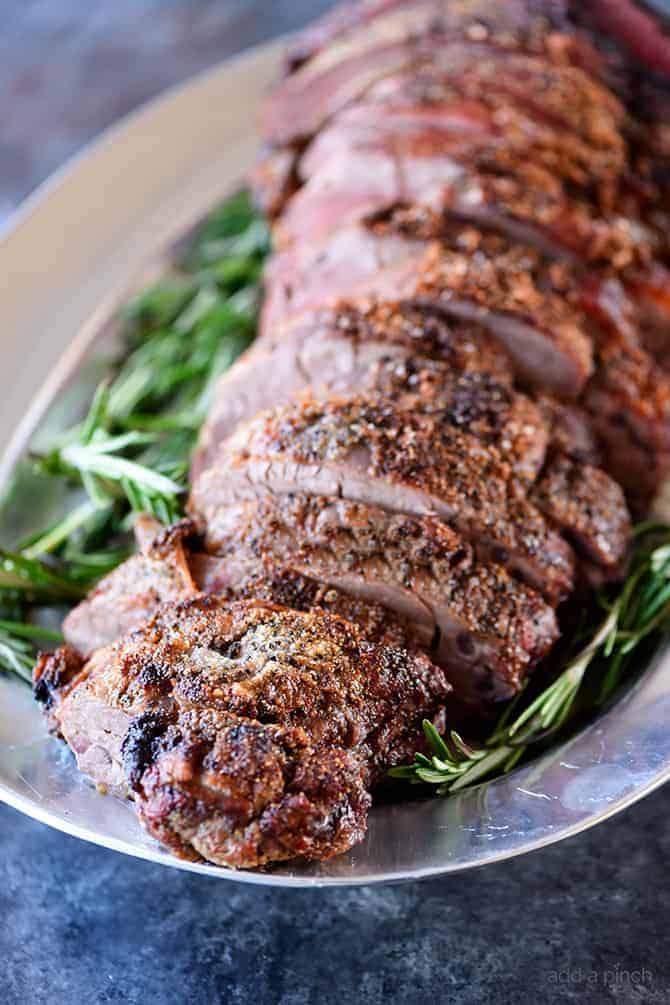 You'll cook your beef until it reaches an internal temperature of 145º F when checked with an instant read internal thermometer.
You can also use a digital thermometer that you can program the desired temperature. When the meat reaches the desired temperature, the thermometer alarms, alerting you that your meat is ready. This is especially when you have multiple things going on in the kitchen or on the grill!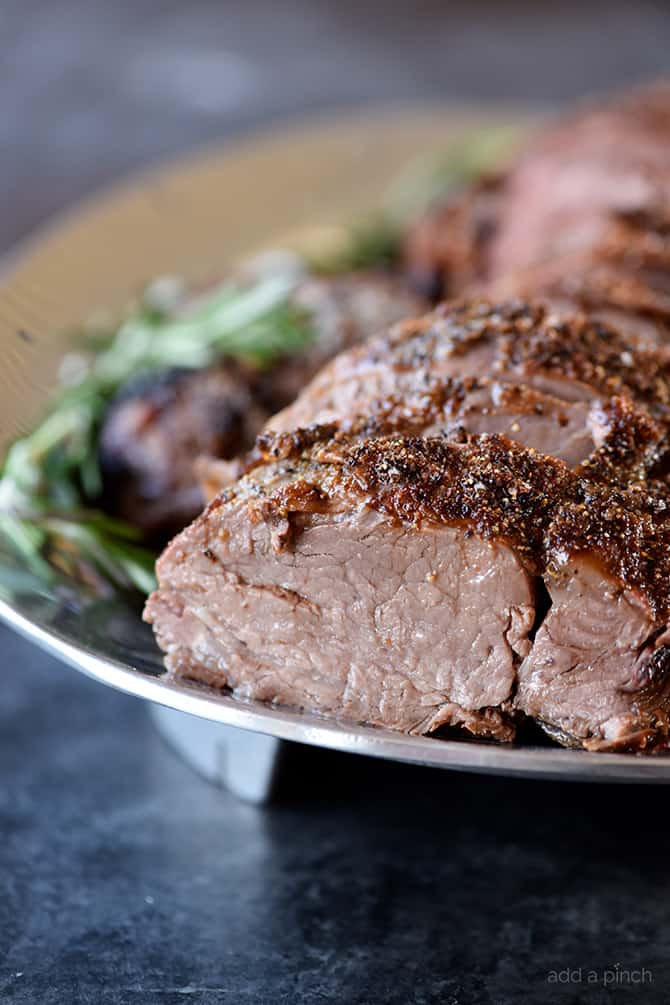 You'll find that on the beef tenderloin there are thicker and thinner areas. You'll want to be sure to check the temperature in both, but make sure that it registers 145º F in the thinnest part of beef tenderloin and about 140º F in the thicker area.
Then, remove the beef from the oven or grill, tent with foil and allow to rest for about 5 to 10 minutes before slicing and serving.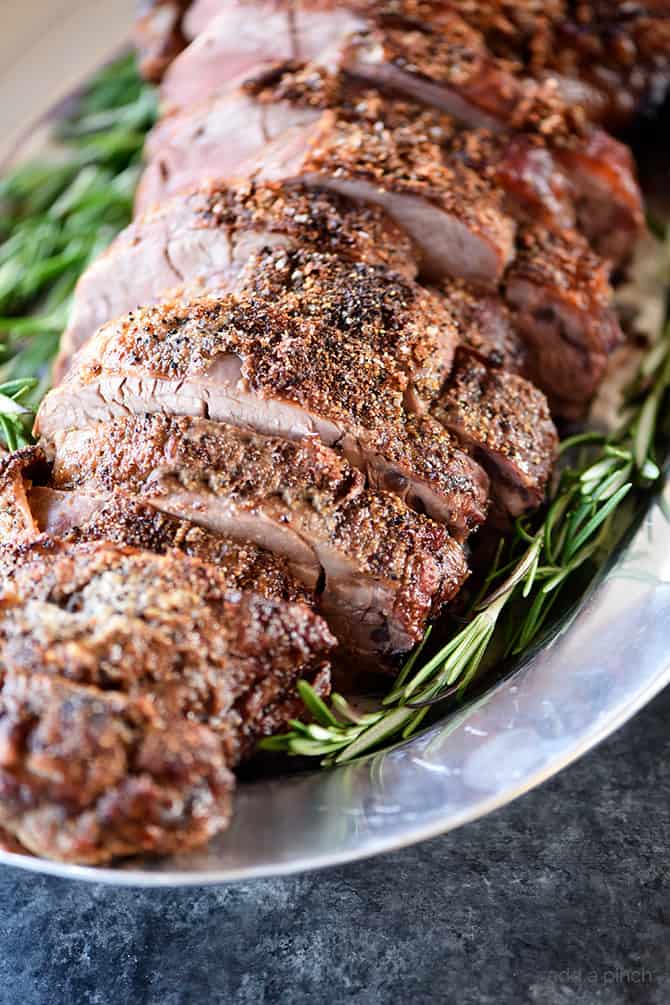 Here's my Beef Tenderloin Recipe. I hope you love it as much as we do!
Beef Tenderloin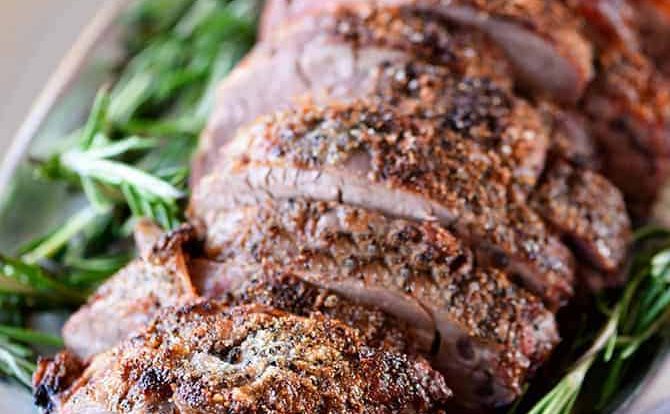 Beef Tenderloin makes a special meal that everyone loves. Cooked simply with just a few ingredients, this beef tenderloin recipe is sure to become a favorite.
Instructions
Place beef tenderloin on a rimmed baking sheet, pat dry with paper towels and season both sides of the meat with Stone House Seasoning. Cover tightly with plastic wrap and refrigerate for one hour or up to 4 days before you plan on cooking and serving.

Remove from the refrigerator, unwrap and allow to stand for about an hour to come to room temperature.

Meanwhile, preheat grill or oven to approximately 400º F.

Place tenderloin onto grill or in the oven. Allow the beef tenderloin to cook until it reaches 145º F when checked with an internal meat thermometer in the thinner areas and 140º F in the thicker area, about 45 minutes.

Remove from grill and cover loosely with aluminum foil and allow to rest on the carving board for about 15 minutes prior to carving and serving.
Notes
Total time does not include resting times used in this recipe.
Nutritional Information
Calories:
238
kcal
|
Protein:
35
g
|
Fat:
10
g
|
Saturated Fat:
1
g
|
Cholesterol:
105
mg
|
Sodium:
64
mg
Enjoy!
Robyn xo

From the Add a Pinch recipe archives. Originally published 2010.