Perfect Baked Potato Recipe
The perfect baked potato recipe for a crispy, golden skin and a fluffy, tender inside. Learn how to make the best baked potatoes every time!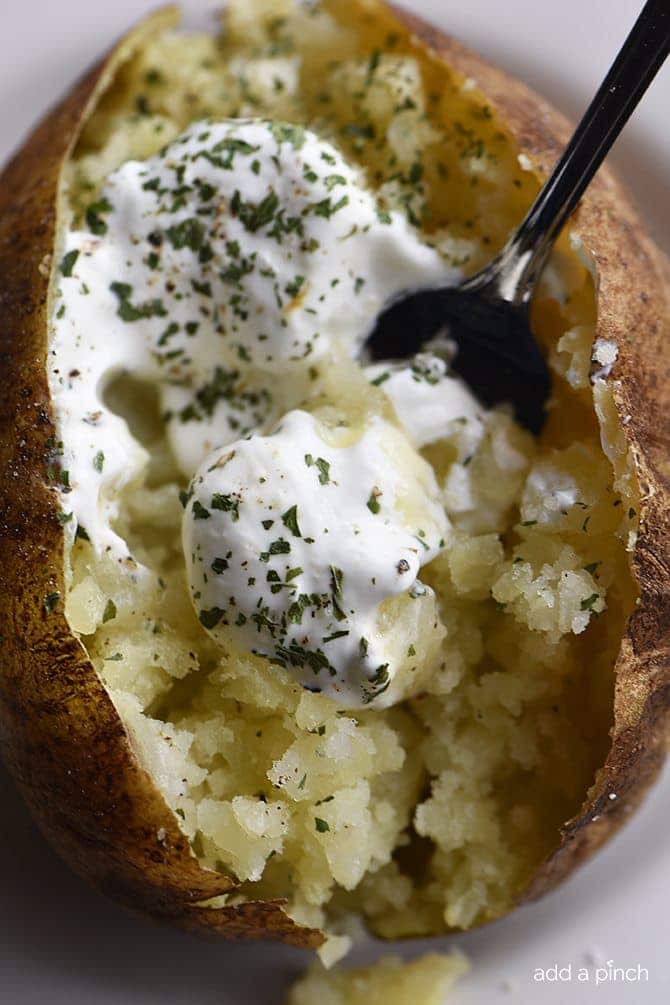 There is nothing like a big, fluffy, perfect baked potato and for years I thought they were only possible at my favorite steak restaurant. You know the ones with perfectly crisp skins and the fluffiest of insides? Yep, that's the one.
Finally, after years of trying to get mine to turn out just as good as theirs, I nailed it! I've not looked back since! Thankfully, they really couldn't be easier to make.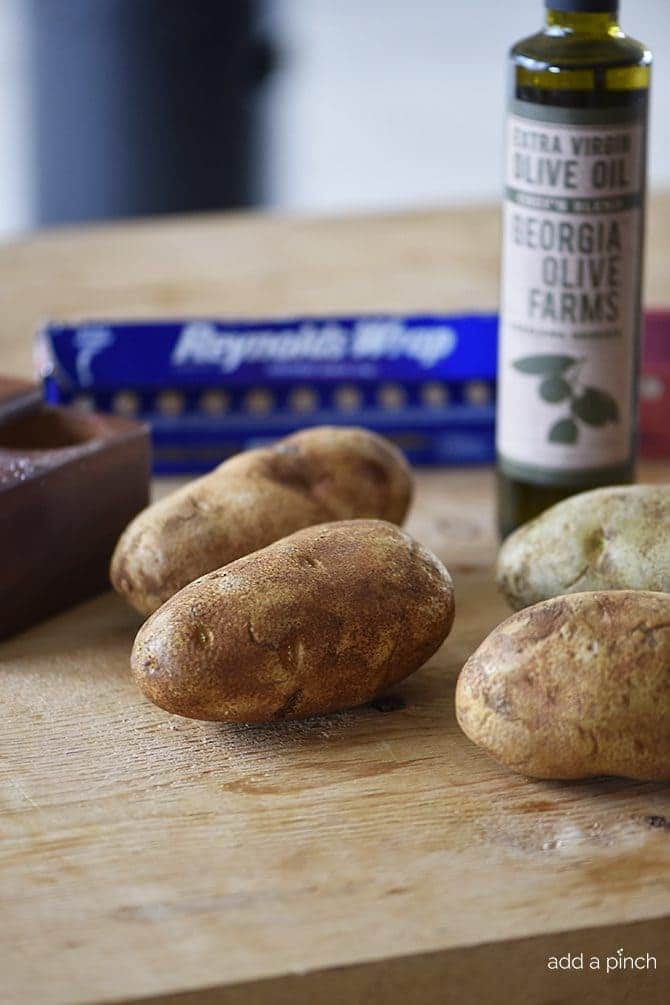 There are just a few essential items that you'll need: good baking potatoes (I recommend russets), good olive oil, salt, foil, a fork, and an oven.
I like to gather all of my items together while my oven is preheating so that as soon as the oven is ready, so are my potatoes for baking!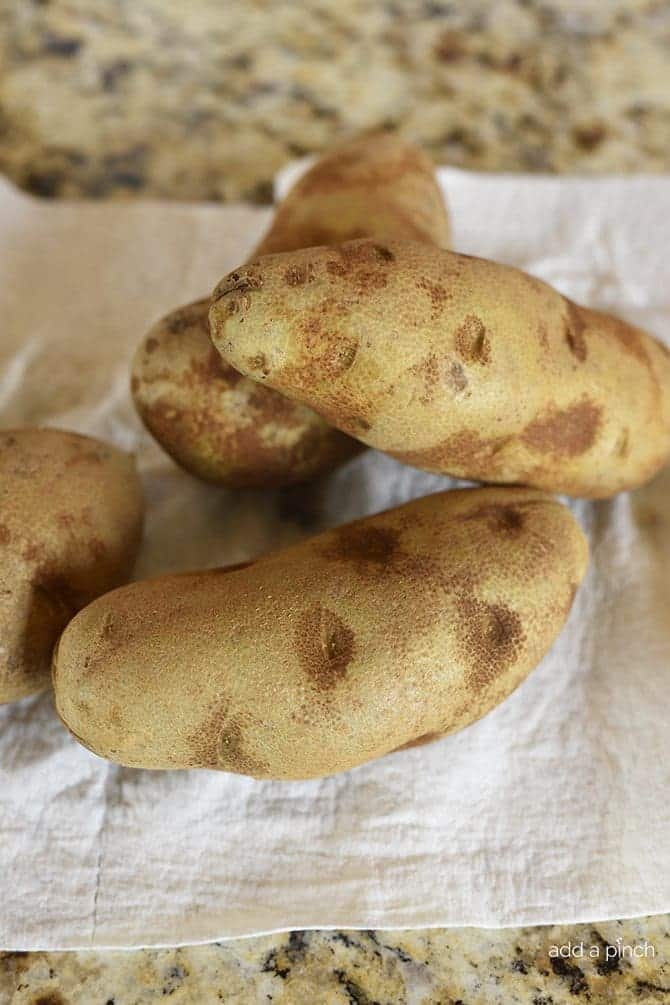 With a stiff brush, scrub your potatoes until they are very clean. Then, make sure that they are dry.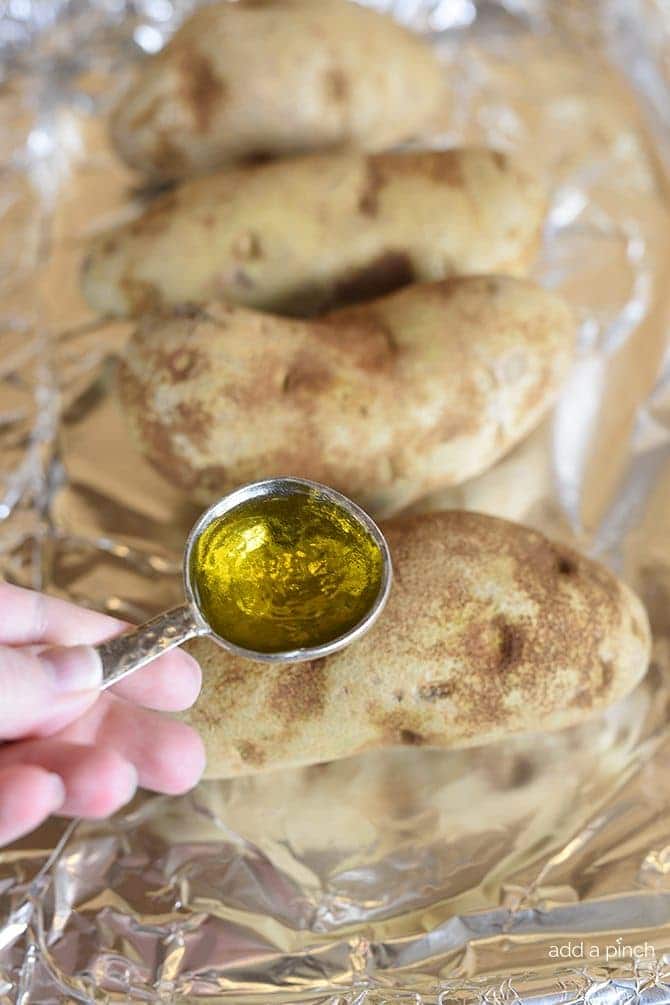 Next, line a baking sheet with foil and then coat each of your potatoes with about a tablespoon of olive oil per potato. You'll rub this all over the potato to make sure that it is really well coated.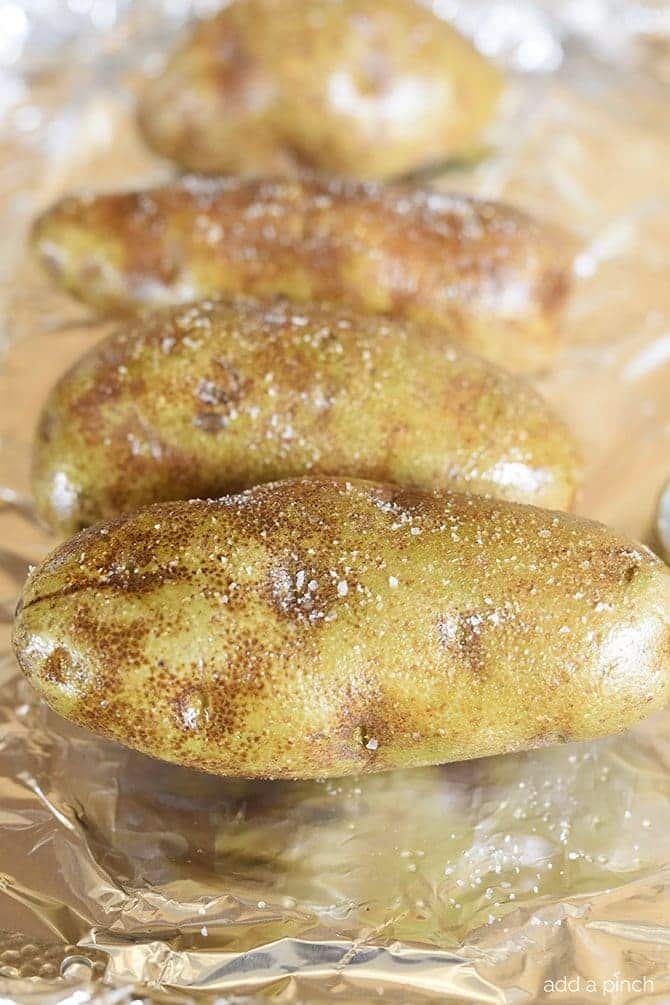 Next, coat your potato in salt. Again, make sure to rub the salt all over the potato. This normally takes about 1/2 teaspoon to 1 teaspoon per potato, depending on the size of the potato.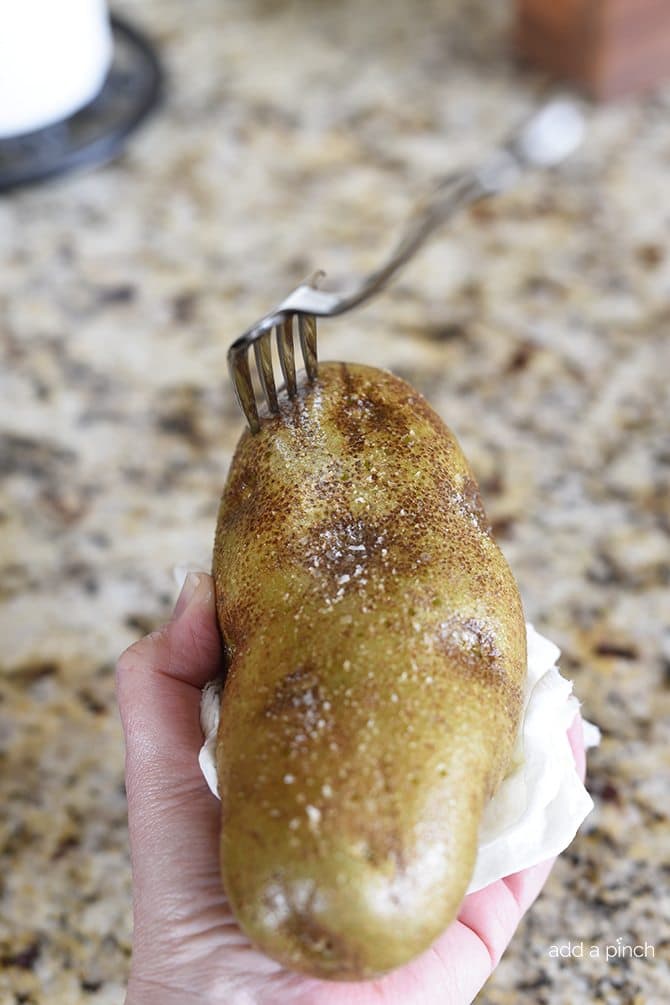 You'll also want to use a fork and prick your potatoes about six to eight times to allow air to escape as the potatoes bake. Then, arrange the potatoes directly onto the middle rack of your oven, leaving a bit of a space between the potatoes to allow air to circulate. Once all of the potatoes are arranged for baking, place your foil lined pan underneath them on the rack below them in the oven to catch any drippings that might occur. Bake the potatoes until the skin is crisp and then insides easily give when slightly pressed.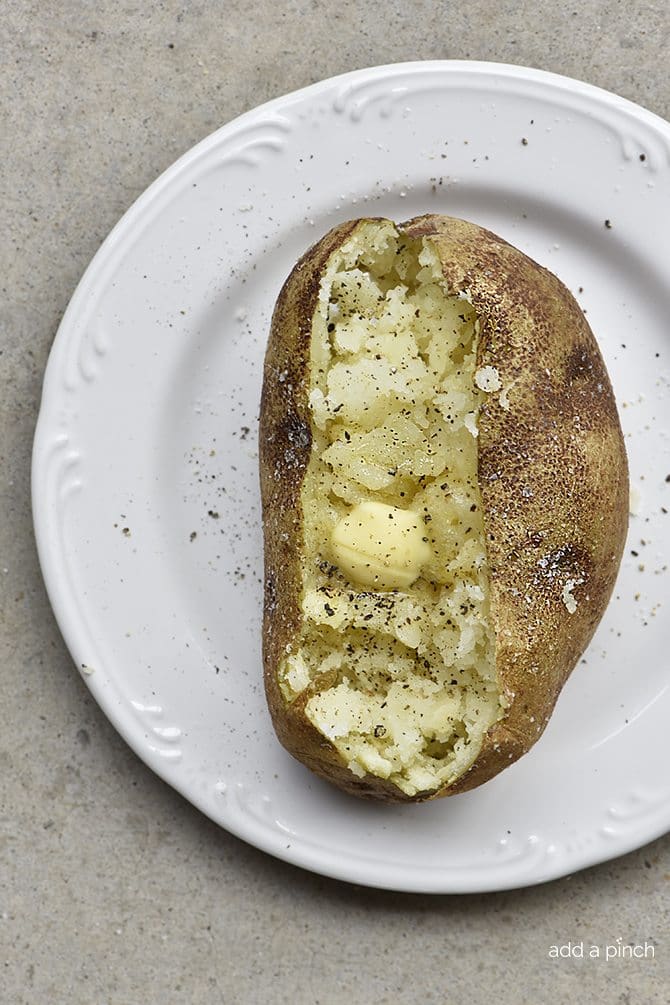 Here's my Perfect Baked Potato recipe. I think you will love them!
Perfect Baked Potato Recipe
Perfect Baked Potato Recipe - The perfect baked potato recipe for a crispy, golden skin and a fluffy, tender inside. Learn how to make the best baked potatoes every time! // addapinch.com
Prep Time3 mins
Cook Time1 hr
Total Time1 hr 3 mins
Servings: 1
Ingredients
Russet potato scrubbed clean and dried
olive oil
kosher salt
Instructions
Preheat oven to 375ºF. Arrange baking rack in the middle of the oven. Line a sheet pan with foil and place on the bottom rack of the oven to catch any drippings.

Prick potatoes using the tines of a fork about 6 to 8 times.

Drizzle potatoes with olive oil, about 1 tablespoon per potato, and sprinkle with salt. Rub the potato to coat the entire potato with the olive oil and salt. Carefully arrange potatoes directly onto middle oven rack and bake until the exterior is crisp and golden brown and then interior gives easily when carefully squeezed using an oven mitt, about 1 hour.

Remove potatoes from the oven, split open with a knife and gently fluff the interior of the potato with a fork. Top with your favorite toppings.
Enjoy!
Robyn xo