Waffles and pancakes are pretty frequent visitors to our breakfast table. They are always welcome, but seem to quickly disappear! Since my family loves them so much, I thought a great item to give as a handmade gift this year would be jars of my homemade Buttermilk Waffle and Pancake Mix.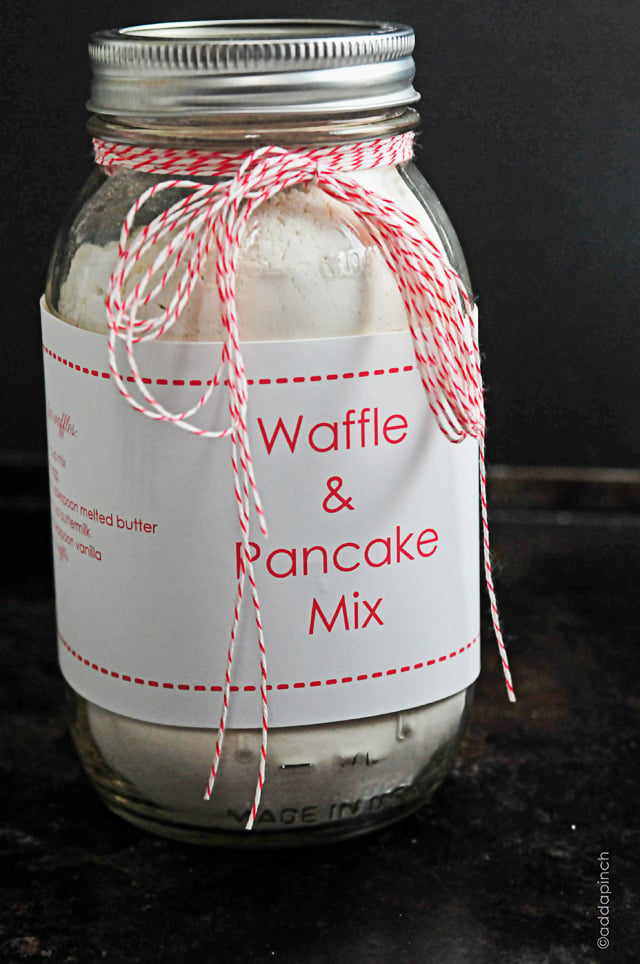 Let me just go ahead and tell you though, you'll want to make a few batches of this mix to keep on hand for yourself, too.
Gifting Ideas
This Buttermilk Waffle and Pancake Mix makes a wonderful gift for so many people on your Christmas list! Teachers, neighbors, friends, aunt and uncles – even grandparents will love it! Having this mix on hand just makes mornings so simple and I've not met many people who don't love a delicious pancake or a waffle!
A jar of this waffle and pancake mix would be just perfect right by itself, but you could also include in a gift basket a few kitchen tools that go along with pancakes and waffles or even a bottle of maple syrup. I know if I received a gift like that, I'd absolutely love it!
Buttermilk Waffle and Pancake Mix Printable
I created a printable that you can download and print onto cardstock or a heavier weight paper. Each sheet contains two labels, so you'll want to carefully trim each to then wrap around a quart Mason jar. The ends do not meet all the way, but that way the recipient will be able to see just how much they have left in their jar before asking for more!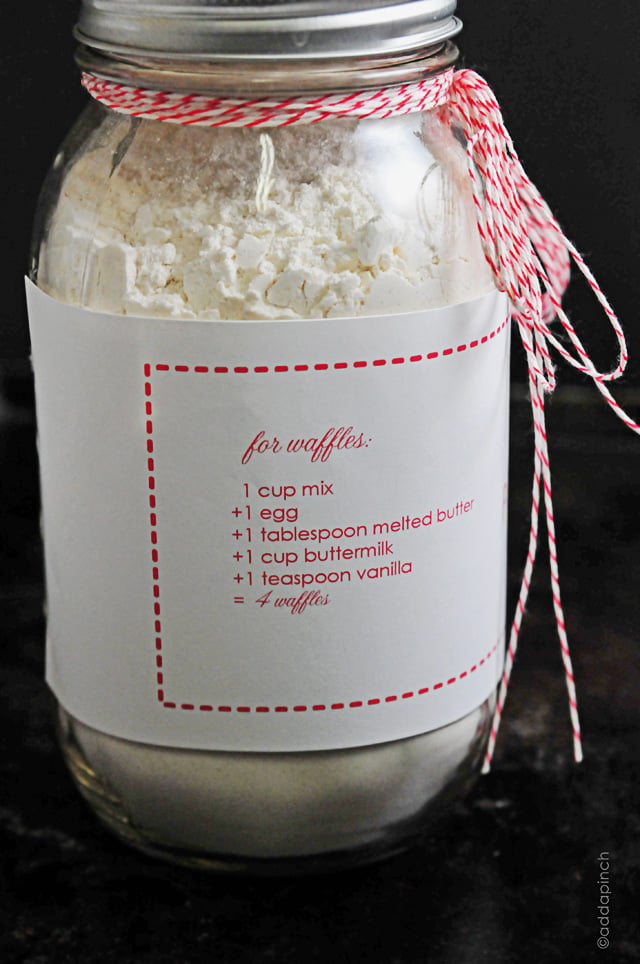 Each side of the band gives easy to read and follow instruction on how to use the mix for making waffles or pancakes.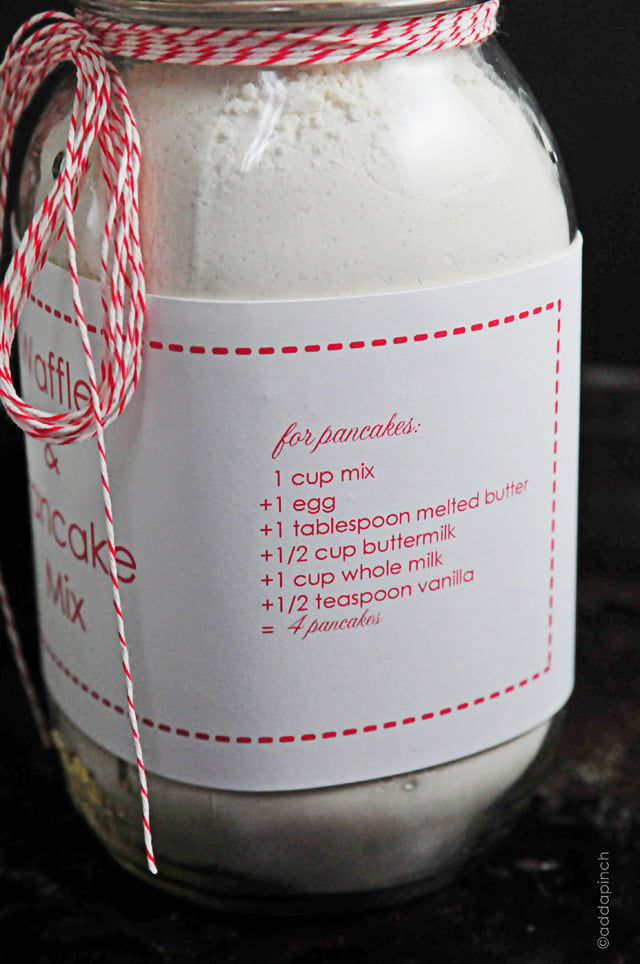 Isn't that a cool idea?
Buttermilk Waffle and Pancake Mix Printable
So, are you ready to make these as gifts this year?
Here's my Buttermilk Waffle and Pancake Mix recipe. One recipe yields a quart Mason jar.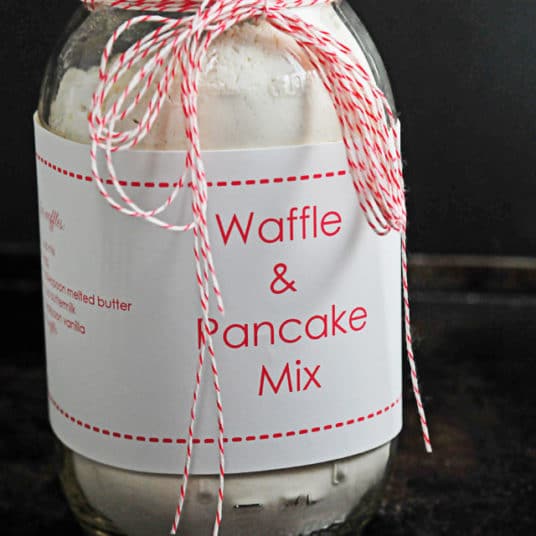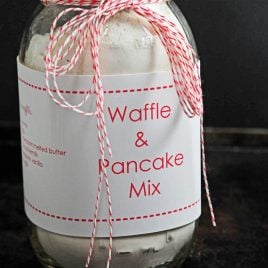 Buttermilk Waffle and Pancake Mix Recipe + Printable
Buttermilk Waffle and Pancake Mix is a wonderful staple to have on hand as well as to give throughout the year.
Ingredients
3 1/2

cups

all-purpose flour

4

teaspoons

baking powder

2

teaspoons

baking soda

1

teaspoon

salt

1/4

cup

granulated sugar
Instructions
Whisk together all ingredients in a large bowl. Pour into a quart Mason jar or similar sized airtight container through a funnel or paper cone. Tighten top onto Mason jar for a tight seal.

Affix printable gift label with cooking instructions.
Merry Christmas,
Robyn xoxo
Other items from my Handmade Christmas Ideas:
Chocolate Chip Cookie Mix + Printable