Cheese straws and the South just go hand-in-hand. Well, at least they always have in my family.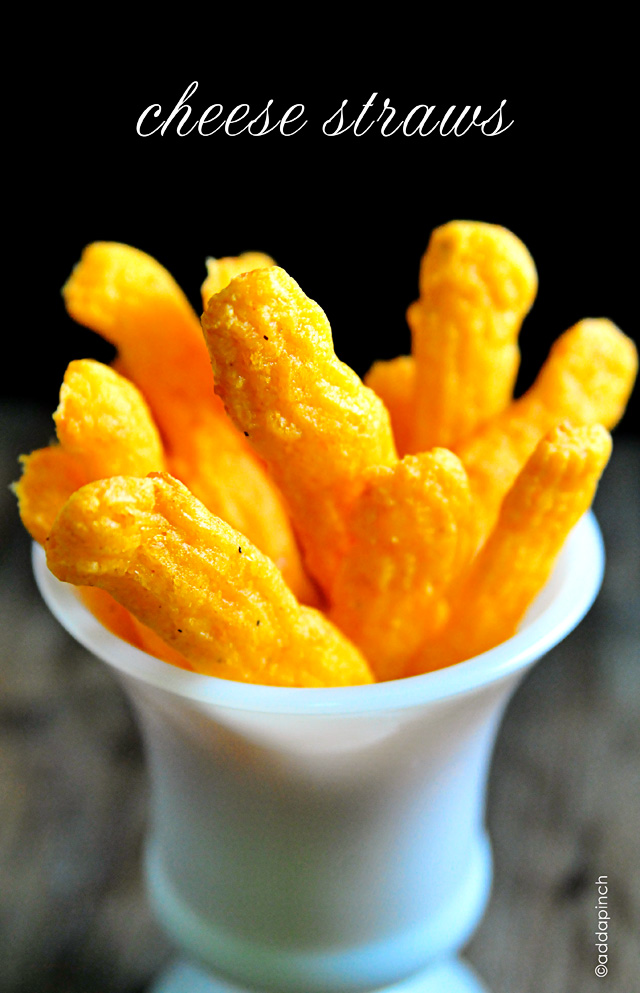 My Mama has always made the most amazing cheese straws. I remember as a little girl sitting at the bar, perched up high on my bar stool as she'd use her cookie press to make long lines of cheese straws onto her baking sheets.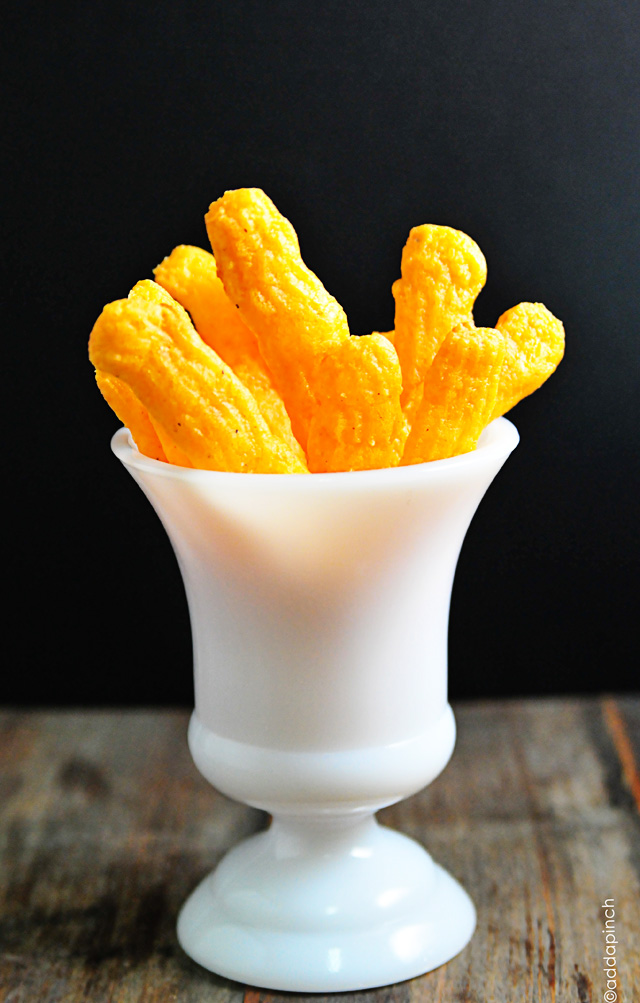 Sometimes, they'd become a bit squiggly as she'd make them, the cheesey dough deciding the shape it would take rather than following directions very well, I thought. The more curvy the shape, the more desirable the cheese straw in my opinion.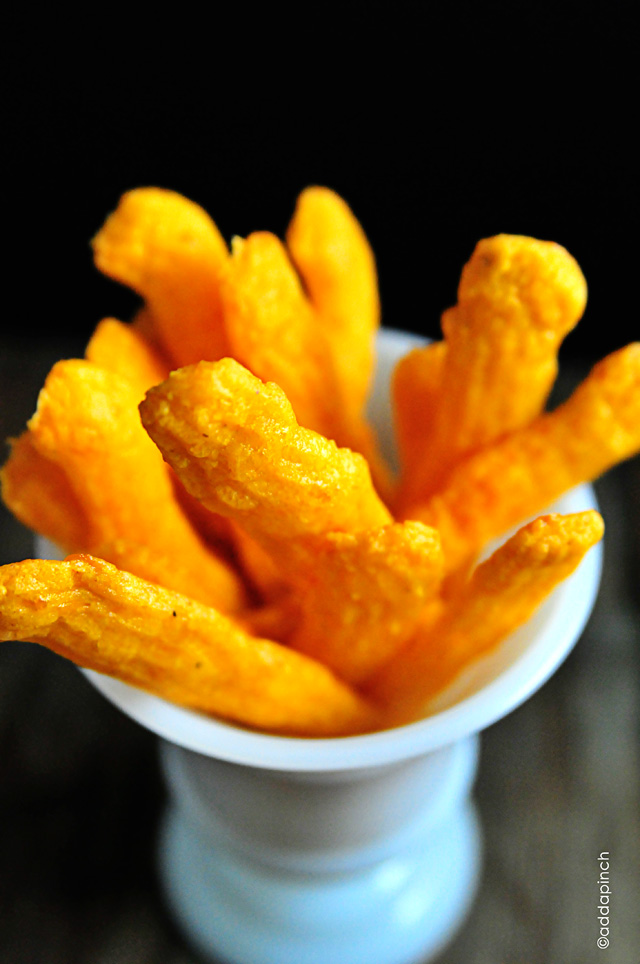 Usually, Mama would make her cheese straws before a big family shower, reunion, or a special meal – like Easter or Christmas.
I think everyone must have just associated cheese straws with Mama since that seemed to be one of the designated dishes she would prepare for her events.
That, her chicken cheese ball, punch, and cucumber sandwiches to name just a few.
She has always been able to throw the best parties!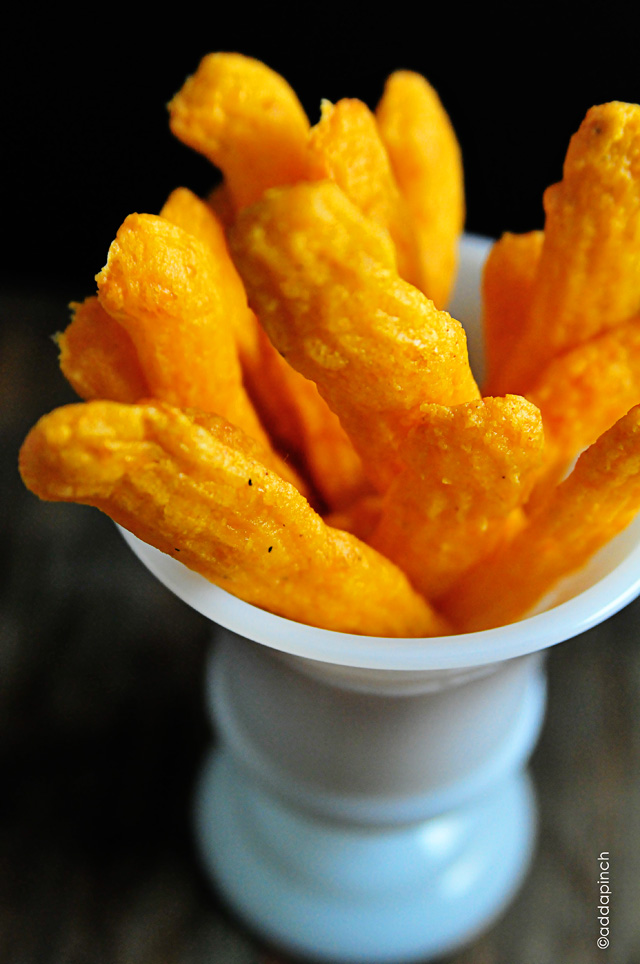 But sometimes, when we were really, really lucky, she'd make them just because.
I think those were my favorite.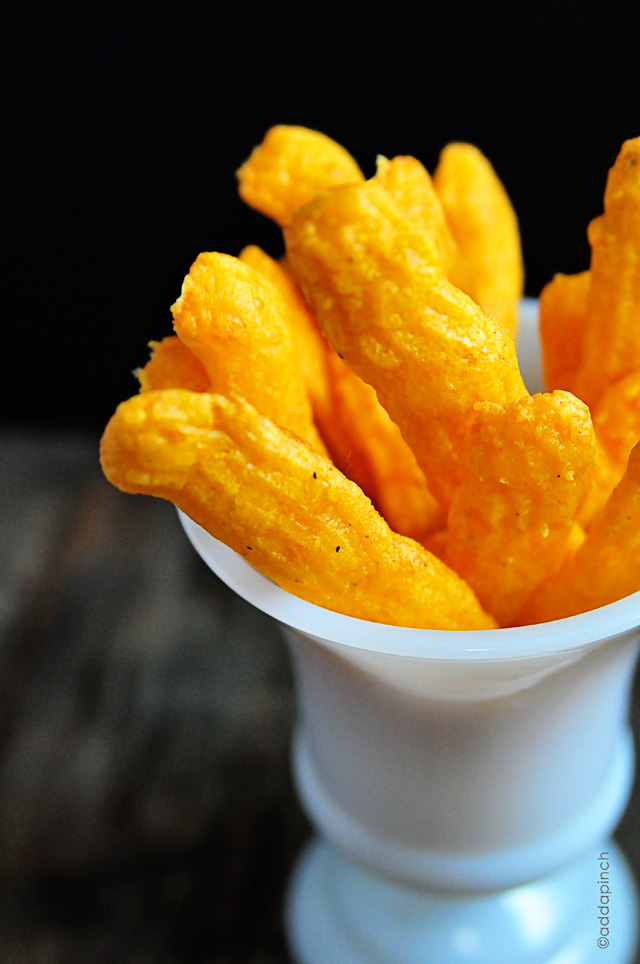 Finally, the other day, I decided that Little Buddy and I needed to have the same sort of cheese straw filled memories. And so, we whipped these up.
I will say, I sure do miss Mama's cookie press. I think I need to order a new one.
Here's my recipe for cheese straws. I hope you love it as much as we do.
Cheese Straws Recipe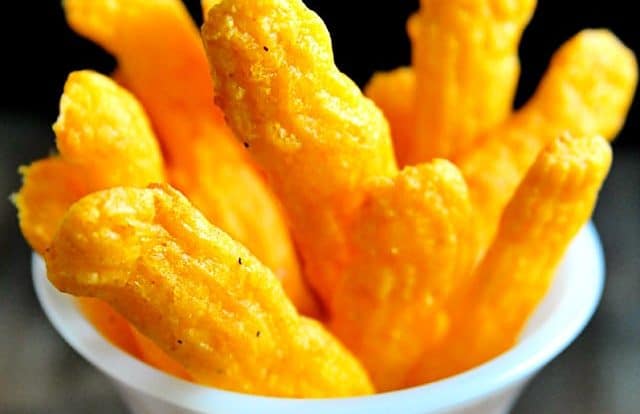 Cheese straws are a classic Southern delicacy perfect for serving when entertaining, showers, or other special events.
Ingredients
1/2

pound

sharp Cheddar cheese

1/2

cup

butter

softened

1 1/2

cups

all-purpose flour

1

teaspoon

salt

1/4

teaspoon

cayenne pepper

1/4

teaspoon

smoked paprika

1/4

teaspoon

black pepper

pinch

garlic powder
Instructions
Preheat oven to 375º F. Line baking sheets with parchment paper or non-stick silicon baking sheets. Set aside.

Grate cheddar cheese and place all but 1 cup into the bowl of a stand mixer. Add butter and cream butter and cheese together until it reaches a smooth, creamy consistency, about 5-10 minutes.

In a large bowl, sift together flour, salt, cayenne pepper, paprika, black pepper and garlic powder. Gradually add flour mixture into cheese and butter mixture by large spoons full, taking care to fully incorporate after each addition.

Once all flour has been incorporated and dough is smooth, stir in final cup of grated cheddar cheese.

Place portions of dough into cookie press or large piping bag fitted with large star piping tip. Slowly pipe long strands of cheese straw dough onto prepared baking sheets about 1 – 1 1/2-inches apart. Then, cut into 6-inch lengths.

Bake cheese straws for 10-12 minutes, until edges just begin to turn golden brown. Remove from oven and allow to cool. Store in an airtight container, layering between parchment paper to keep fresh.

Best eaten the day they are made, but will keep up to 3 days in an airtight container.

Note that cheese straws are extremely delicate and will break easily. This is part of their charm and character.
Nutritional Information
Calories:
68
kcal
|
Carbohydrates:
4
g
|
Protein:
2
g
|
Fat:
5
g
|
Saturated Fat:
3
g
|
Polyunsaturated Fat:
1
g
|
Monounsaturated Fat:
1
g
|
Trans Fat:
1
g
|
Cholesterol:
14
mg
|
Sodium:
127
mg
|
Potassium:
13
mg
|
Fiber:
1
g
|
Sugar:
1
g
|
Vitamin A:
158
IU
|
Vitamin C:
1
mg
|
Calcium:
47
mg
|
Iron:
1
mg
Enjoy!
Robyn xoxo