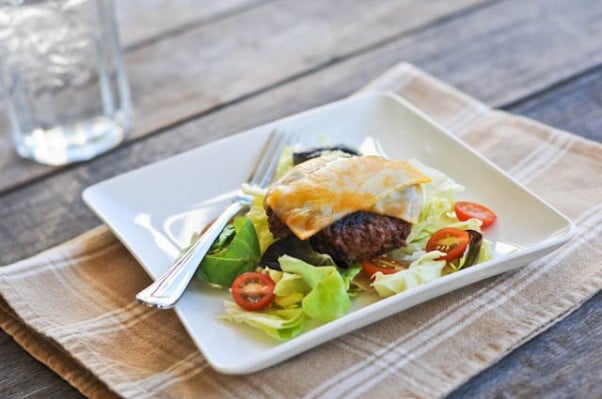 I'm sure we're like every other family with busy weeknights headed off to one activity or another or even just trying to get our vegetables transplanted into our garden before we're too late.
(Yes, those seedlings still need to get in the ground. I keep hoping I'll wake up one morning and it's just been done for me. Maybe for Mother's Day? )
But really, I know for me it seems like 5 o'clock has blasted it's way into my house every day before I've had much of a chance to breathe and the minutes til dinner time move faster than any other during the day.
While I'm not one to make a complete menu plan for the month, I do have a general idea of the meals I'll be making each night during the week. Otherwise, I think I'd still be scratching my head wondering what I am going to prepare for dinner while everyone stares at me wondering what in the world they are going to eat.
Umm, at least I bet that's what would happen. It's not like I really know about that or anything.
Ahem.
One of our favorite quick-fix meals on the busiest of nights is a simple cheeseburger salad. It's like a magic meal it comes together so quickly.
Here's how I make my Cheeseburger Salad recipe.
Cheeseburger Salad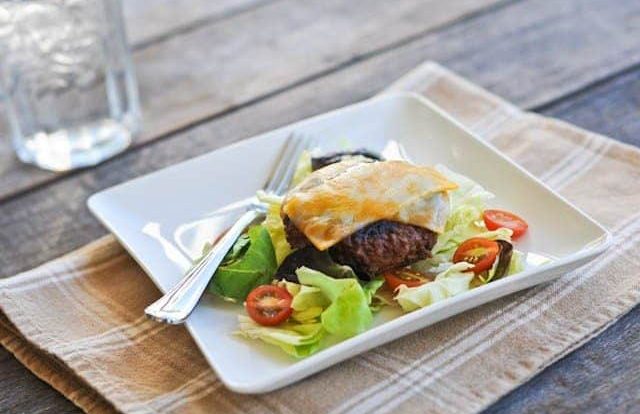 Cheeseburger Salad makes a quick, family favorite meal. Made of hamburger, bacon, lettuce, cheese, and other salad items, this salad recipe may take the place of your favorite cheeseburger!
Ingredients
1

pound

ground beef

dashes of Worcestershire sauce

garlic salt

6

slices

of your favorite cheese

8

cups

lettuce

1

cup

grape tomatoes

halved

1/4

cup

bacon

cooked and chopped (optional)

1

small onion

diced (optional)

your favorite dressing
Instructions
Shape ground beef or turkey into patties.

your thumb lightly into the middle of each patty to form an indention.

Pour a dash of Worcestershire sauce over each patty.

Sprinkle each patty with garlic salt.

Place patties onto a grill pan or large skillet or grill.

If including onions, add them to the pan as well. Cook meat to preferred level of doneness.

Place sliced cheese on each patty.

Remove from pan and drain.

Prepare each plate with a serving of lettuce, tomatoes, bacon and onions.

Top with cheeseburger and serve with dressing.
And you know what?
Now that I think of it, this easy meal leaves my husband and son plenty of time to go plant those vegetables for me.
Enjoy!