Chocolate Pancakes Recipe
Chocolate Pancakes. Mmmmmm. If these are wrong, please don't tell me.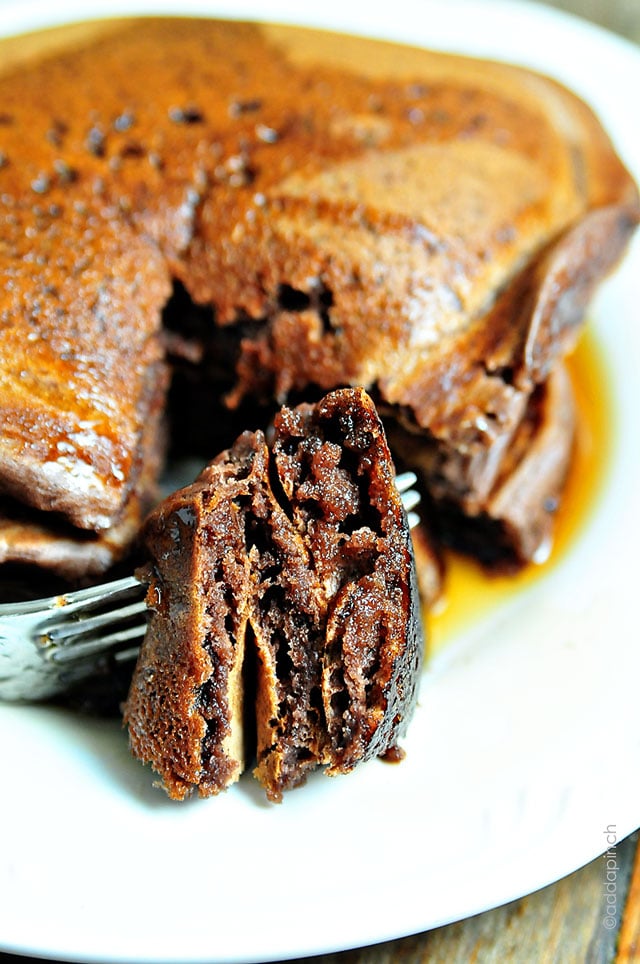 I just don't want to know if they are!
Little Buddy would most likely say the same since he's the one that requests them time and again. That and his chocolate chip waffles. He'd eat them every day if I let him. Which I don't, but you know what I mean.
Anyway, it sure is a good thing they are so simple to make.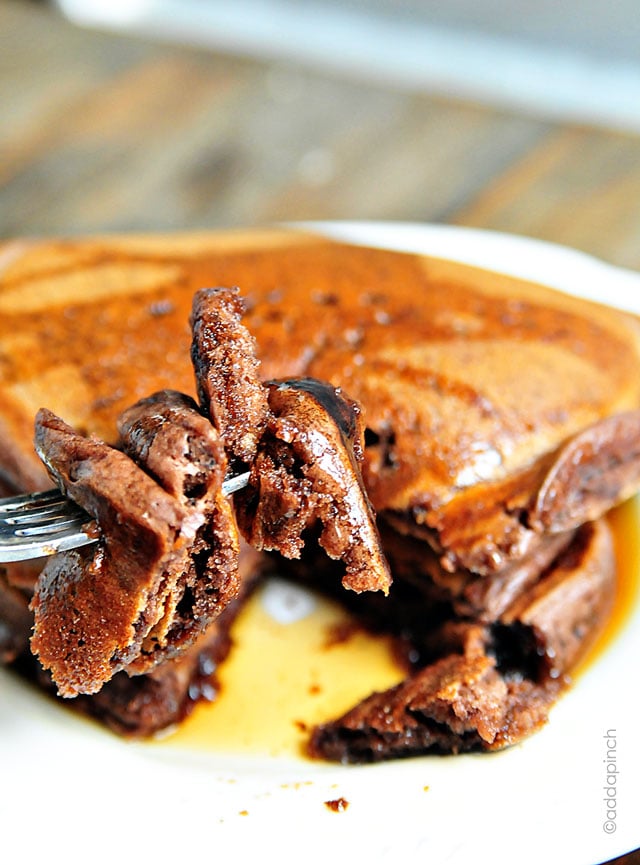 Serve them with a bit of delicious maple syrup and you are good to go.
Of course, serving them with fresh fruit, a dollop of whipped cream and some chocolate syrup wouldn't be a bad idea either. Whatever floats your boat.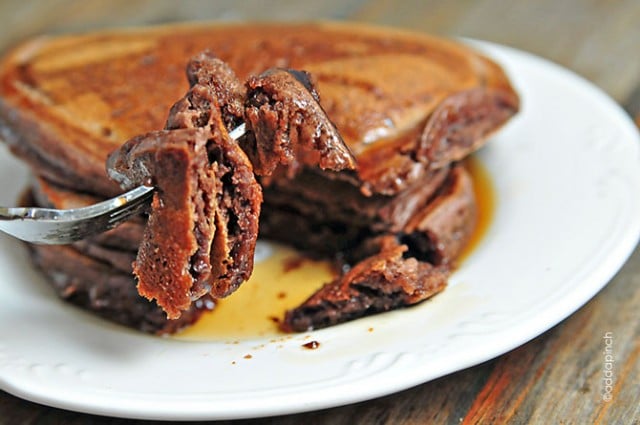 Here's my Chocolate Pancakes Recipe. If you are a chocolate lover, you might as well start the day of right. Right?
Chocolate Pancakes Recipe
Chocolate Pancakes make the perfect chocolate lovers breakfast. Get this delicious, quick-fix chocolate pancake recipe for perfect mornings.
Author: Robyn Stone | Add a Pinch
Serves: 4-6
Ingredients
1 cup flour, self-rising
2 tablespoons sugar
¼ teaspoon salt
2 tablespoons unsweetened cocoa powder
1 cup buttermilk
1 egg
2 tablespoons butter, melted
1 teaspoon vanilla
Instructions
Combine dry ingredients (flour, sugar, salt, cocoa powder) and gently whisk through to mix.
Mix together buttermilk, egg, butter, and vanilla.
Gently combine wet ingredients into the dry ingredients. Do not over mix.
Heat griddle over medium heat.
Drop ¼ cup scoops of batter onto griddle.
Flip once.
Top with a touch of butter while still piping hot.
Serve hot with your favorite maple or pancake syrup or top with a bit of whipped cream and fresh berries.
Love ya bunches,
Robyn xoxo